contd -> Milestones in Canadian history affecting sanctity of life, family & faith
2007 On May 5 a major mainstream newspaper devotes its front page to the "A" word. For several weeks it prints dozens of letters on the subject of abortion, perhaps helping to re-ignite the public debate.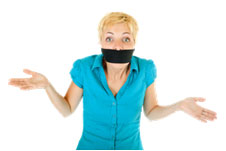 2007 During the year, beginning in February, Human Rights Commissions across Canada receive complaints regarding alleged denial of human rights and the alleged 'fomenting of hate" through the publication of articles in various Canadian magazines. The three most prominent cases involve Catholic Insight magazine, (for allegedly publishing a series of hateful, homophobic articles), Maclean's magazine (for publishing an excerpt from Mark Steyn's book America Alone in which he postulated the possibility of a Muslim takeover of the West) and Ezra Levant's Western Standard magazine (for publishing Danish cartoons on Mohammed) illustrate the questionable role of human rights commissions in Canada.
2008 On the 20th anniversary of the Supreme Court's Morgentaler decision there are many articles appearing in the mainstream press. Letters to the editor run for several weeks.
2008 On February 27, Robert Latimer is released on day parole (having served only 7 years of a life sentence) after appealing a ruling by the parole board initially denying him that privilege.
2008 In February Liberal MP Keith Martin introduces a motion in Parliament (M-446) to scrap Section 13 of the Canadian Human Rights Act which allows the Human Rights Commissions to investigate speech that is "likely to expose a person or persons to hate or contempt".
2008 Human rights commissions are under increased scrutiny. They reverse tactics and do not proceed further against Maclean's, Mark Steyn, Catholic Insight or Ezra Levant.
2008 In August the College of Physicians and Surgeons of Ontario and its Manitoba counterpart introduce a draft policy stating that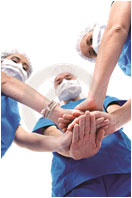 doctors must make abortion referrals regardless of their conscientious beliefs in order to avoid human rights complaints. The offending sentence reads: "physician who refuses to provide a service or refuses to accept a patient on the basis of a prohibited ground such as sex or sexual orientation may be acting contrary to the (Human Rights) Code, even if the refusal is based on the physician's moral or religious belief."
2008 The following month, the College of Physicians and Surgeons of Ontario (CPSO) revise the controversial draft policy that would have forced Ontario's physicians to put aside their religious beliefs in their medical practices or face disciplinary action. Instead the policy now emphasizes that physicians who refuse to perform a particular medical procedure could face action by the Ontario Human Rights Commission (OHRC). The OHRC has a history of strenuous opposition to the presence of religion in the public square.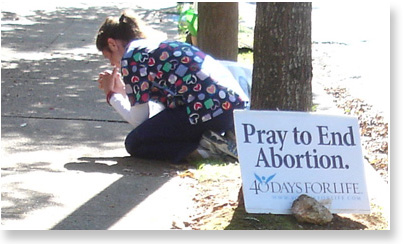 2008 In September, Ottawa and Halifax became the first Canadian cities to host a 40 Days For Life campaign of continuous prayer & fasting to end abortion. This campaign was a 24 hour, 7 day a week prayer vigil outside abortion facilities. Halifax organizers say the they were reacting against the honouring of arch-abortionist Henry Morgentaler with the order of Canada. Over the next 1-1/2 years, 40 Days For Life spread to nine Canadian cities. Many lives were saved and new people brought into the pro-life movement.
2009 By March other medical Colleges of Physicians and Surgeons (Alberta, Saskatchewan) are considering revisions to physicians' professional responsibilities. The Alberta proposal states that (1) "Even if a physician's religious or personal convictions prevent the physician from advising or offering care regarding birth control or termination of a pregnancy, the physician must ensure that the patient who seeks such advice or medical care is offered access to information and assistance in making an informed decision and access to available medical options." The Protection of Conscience Project, a Canadian organization which advocates for protection of conscience legislation, has taken the CPSA to task over the proposed restriction of freedom of conscience. Its spokesman, Sean Murphy, argued that "to demand that physicians provide or assist in the provision of procedures or services that they believe to be wrong is to treat them as means to an end and deprive them of their essential humanity."
2009 In February there is a 40 Days for Life witnessing by pro-life people outside an abortion facility in north Toronto. Thousands participate in prayer and witnessing over the forty days of Lent. In September, 7 Canadian cities host 40 Days For Life campaigns.
2009 On May 12 Francine Lalonde the Bloc Québécois Member of Parliament introduces for a third time a private members bill to legalize euthanasia in Canada.
Her first two attempts that were introduced in June 2005 – Bill C-407 and June 2008 – Bill C-562 would have legalized euthanasia and assisted suicide in Canada. Both bills were not limited to the direct and intentional killing of terminally ill persons, but also people experiencing chronic physical and mental pain. Her previous bills were falsely sold under the guise of choice and

autonomy, but were really about the rules that needed to be followed for one person to intentionally and directly cause the death of another person.
2009 May 14 sees more than 12,000 on Parliament Hill in the largest ever March for Life, on the 40th anniversary of the Day of Infamy.
2009 Harold Albrecht Conservative MP pushes back against the pro-suicide lobby by introducing resolution M-388 which would make it a crime to counsel suicide via the internet.