MPP Mario Sergio
Liberal Party, York West, ON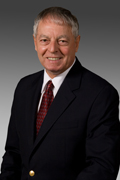 CLC rating
:
Pro-life with exception for life of the mother
Position:
Minister Responsible for Seniors
First elected
(yyyy.mm.dd):
08-Jun-95
Previous Occupation
:
Real Estate Broker
Birthdate
(yyyy.mm.dd):
1940.07.28
Percentage in last election
:
50.6% in 2011; 54.7% in 2007
Victory margin last election
:
15.8% in 2011; 26.8% in 2007
Religion / Faith
:
unknown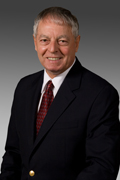 Ministry Responsible for Seniors
12th Flr., Ferguson Block, 77 Wellesley St. W.
2300 Finch Ave. W., Unit 38
North York, Ontario
Here is Mario Sergio's voting record relating to life and family issues:
Votes, Surveys and Policy Decision
Vote
Score

Bill 13, 3rd reading, which radically sexualized the school curriculum and forced all Catholic & Public schools to accept homosexual-activist clubs

Officially called The Accepting Schools Act, this bill which became law, forced Catholic schools to accepts student gay pride clubs known as GSAs, even over the objection and constitutional rights of Ontario's Catholic bishops. The law also injected radical sexual theories into the curriculum to be taught at the earliest grades. These sexual theories include "gender identity", the disputed notion that a child's gender is not necessarily connected to their physical anatomy and that it's perfectly normal for little boys to think they're little girls; and the 6-gender theory which teaches children that there are 6 diffeerent genders (LGBTTIQ theory), not just male & female. All this was done under the deceptive ruse that these changes were necessary to reduce bullying and punish bullies. The bill also embeds a biased, anti-Christian slur into the curriculum designed to label all people of faith who adhere to traditional biblical norms of human sexuality as if they were "hateful" or "bigoted". Unfortunately, this bill was passed on June 4, 2013 by a vote of 65 to 36, despite parental protests that took place in the streets, at Queens Park and outside MPP consituency offices.

Absent
--

Bill 77, 2nd reading, to make it illegal for psychologists and therapists to be able to provide help to individuals who experience unwanted same-sex attraction or unwanted gender identity confusion, even if the patient is desperately seeking that therapy.

Bill 17, "The Affirming Sexual Orientation and Gender Identity Act, 2015", introduced by New Democratic Party MPP Cheri DiNovo, a minister of the United Church of Canada, bans "any practice that seeks to change or direct the sexual orientation or gender identity of a patient under 18 years of age, including efforts to change or direct the patient's behaviour or gender expression." This Bill would prohibit "change" therapy, a form of cognitive psychotherapy that treats unwanted feelings through exploratory conversations between therapist and client intended to understand the childhood causes of the unwanted feelings. In justifying her sweeping Bill, DiNovo declared, "We will not tolerate questionable practices that attempt to suppress people's true identities," thus presuming by rhetoric alone that homosexual impulses reveal, rather than undermine, a person's "true identity". [2nd reading passed 52 to 0 on April 2, 2015]

Absent or abstained
--

Bill 28, 3rd reading, the so-called "All Families Are Equal Act"

Bill 28, third reading: This Marxist-inspired bill radically redefines society's understanding of what a 'family' is. It undermines the parent-child relationship between natural parents and their biological offspring. The Liberal government bill erases the words "mother" and "father" from all provincial laws and government records, including birth certificates, and will thus have a harmful trickledown effect of purging the use of "mother" and "father" from our collective vocabulary throughout the rest of society, including but not limited to school curriculum, charities, and employer "speech codes". In a stunning piece of social engineering that will produce immense harm to children, the bill also creates situations in which children can have 4 or more legal parents. Another foreseeable, adverse effect of legalizing 4-parent situations for children, is that it will help bring about the legalization of polygamy. [Passed 79-0 with 28 abstentions, Nov 29/16]

absent or abstained
--

Position on de-funding of abortion services

Supports

Bill 91, An act to restore the right of parents to at least be notified of medical treatment planned for their children

[Nov 28/96] Note: this right was taken away from parents by the NDP government in 1992.

No
There are no quotes for Mario Sergio at this time.
Here are the answers for the questionnaire as provided by Mario Sergio on 13-Jul-07.
| Question | Response |
| --- | --- |
| Do you acknowledge that human life begins at conception (fertilization)? | Yes |
| Are there any circumstances under which you believe a woman should have access to abortion? (note: a surgical or medical intervention, designed to prevent the death of the mother but but which results in the unintended and undesired death of the pre-born child, is not an abortion. e.g. in cases of tubal pregnancy or cervical cancer) | Only when life of mother in danger. |
| Will you support measures to stop funding abortions with taxpayers' money in Ontario? | Yes |
| Do you agree women have the right to be thoroughly informed about the serious health consequences of abortion, the development of the child in the womb and the alternatives to abortion? | Yes |
| Will you support the rights of parents to withdraw their children from school classes which offend their moral principles or beliefs concerning abortion, contraception and homosexuality? | Yes |
| Will you support legislation to protect the right of health care workers who refuse to participate in procedures which are in violation of their religious or conscientious beliefs? | Yes |
There are no videos available for Mario Sergio. If you have relevant video from all-candidate meetings or other functions that is not copyrighted by a third party, please send it to us.
Legend for Light Rating System

GREEN light means the person supports CLC principles and is rated as SUPPORTABLE

RED light means the person is NOT SUPPORTABLE

AMBER light means voters should be cautious about the candidate. CLC is still evaluating this individual, does not have enough data, or their record is mixed. View their quotes & voting history to help you decide.