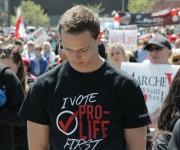 June 4, 2015 - 9:17am
To all the pro-life men out there, this one's for you.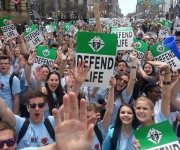 May 8, 2015 - 1:13pm
Celebrating life is important. Saving lives is essential.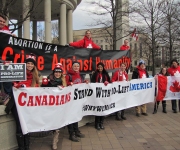 February 2, 2015 - 10:43am
CLC Youth Guest blog: When I saw an announcement on my Facebook feed about this year's March for Life in Washington, D.C., I knew I had to go...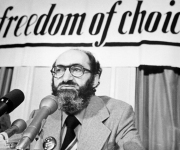 December 5, 2014 - 2:16pm
One of the greatest myths of the pro-"choice" movement has just been shattered by none other than notorious abortionist Henry Morgentaler.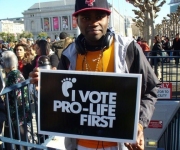 June 25, 2014 - 10:22am
You don't have to be famous or win an award to make a positive impact in the life of another person; you just have to be you...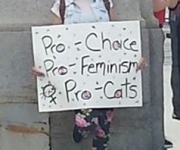 June 12, 2014 - 10:51am
The whole incident lasted at most two minutes, but it felt much longer. In nearly four years of pro-life activism, I have encountered a fair amount of opposition...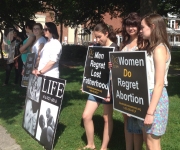 June 11, 2014 - 9:14am
Summer is here! You know what that means: ice cream, sunshine and pro-life activism!
June 5, 2014 - 10:31am
Canadian young people have a loud and clear message to all MPs...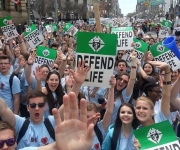 May 15, 2014 - 1:21pm
Cue music: we've got the power!!!!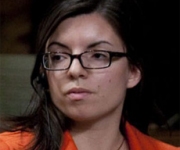 May 14, 2014 - 1:24pm
on May 8th, 2014, Niki Ashton put forward a motion seeking to have members of parliament vote on whether access to abortion is a "fundamental question of equality and human rights, both in Canada and around the world." How will YOU respond?