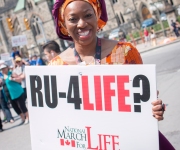 June 22, 2016 - 2:55pm
I was recently given the honour of interviewing Uju. I asked for her opinions on some of the recent developments in regards to the culturally imperialistic message that the western world is trying to spread throughout the developing countries of Africa in regard to abortion and birth control. I also asked her what young Canadians can learn from African culture, as well as what steps we should take to ensure that countries that have a pro-life culture are safe from the western world's anti-life ideology.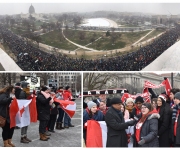 February 8, 2016 - 4:36pm
I always believed that the March for Life was a misnomer. The Stroll for Life seemed more appropriate. This cockiness set me up quite well for some well-deserved divine justice. The March for Life 2016 wasn't a stroll or a march. It was closer to a trudge.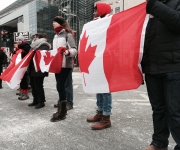 February 8, 2016 - 4:21pm
Did snow stop the pro-lifers from marching? Not one bit. Thousands and thousands of Americans from high schools, universities, organizations and even religious congregations across the nation marched for the protection of the pre-born children in the womb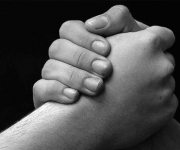 October 20, 2015 - 10:49am
The election is over. Now what?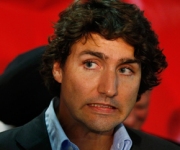 September 17, 2015 - 11:44am
Does Justin Trudeau really respect seniors?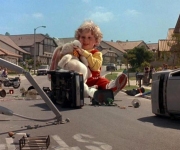 August 14, 2015 - 10:33am
For all you pro-lifers who thought a fetus was a "zillion" times larger than it is...
August 11, 2015 - 9:27pm
The #No2Trudeau campaign created quite the stir among pro-'choice' folks. Here are some highlights...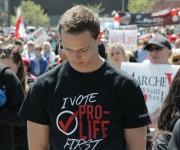 June 4, 2015 - 9:17am
To all the pro-life men out there, this one's for you.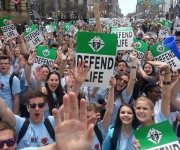 May 8, 2015 - 1:13pm
Celebrating life is important. Saving lives is essential.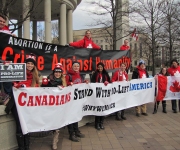 February 2, 2015 - 10:43am
CLC Youth Guest blog: When I saw an announcement on my Facebook feed about this year's March for Life in Washington, D.C., I knew I had to go...