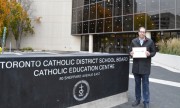 Posted on: November 7, 2019 @ 3:20am By: David Cooke
It seems that common sense is just not so common these days! What do you think? If someone wants to serve as a school board trustee in a Catholic school system, shouldn't that person actually have some interest in maintaining Catholic values? At the very least, you'd never expect such a person to actively oppose Catholic values, right? And you'd certainly never expect that person to push some trendy new ideology that is totally alien to Christianity – an ideology that will put over 90,000 students at risk of both spiritual and physical harm.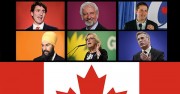 Posted on: October 24, 2019 @ 1:58am By: Jack Fonseca
For pro-life and pro-family Canadians, the re-election of Justin Trudeau was depressing. He is the most rabidly pro-abortion Prime Minister in Canada's history, and a ferocious opponent of free speech, religious freedom, and family values.

Posted on: October 20, 2019 @ 9:12am By: Jeremy Williamson
Motion 506 - We need to cut this agenda of at its roots, before it grows into a towering weed.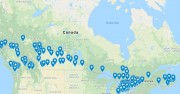 Posted on: September 20, 2019 @ 11:10am By: Josie Luetke
On Sunday, October 6, 2019, Canada will partake in its 30th Life Chain since this pro-life witness was first brought north of the border in 1990 . . . I know some pro-lifers wonder if this is an effective form of activism any longer. Is it still relevant? Is it worth the effort?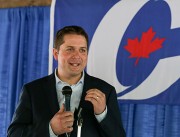 Posted on: June 11, 2019 @ 3:15am By: Jack Fonseca
Last week I posted a blog in which I pointed out that Andrew Scheer gave a problematic speech in which he used loaded, pro-LGBT propaganda terms lifted straight out of the lexicon of the "gay rights" lobby.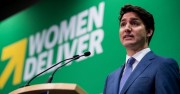 Posted on: June 7, 2019 @ 9:17am By: Emily Price
On Tuesday, May 4, Prime Minister Justin Trudeau announced at the Women Deliver Conference in Vancouver that the Government of Canada would increase their spending on "international sexual, reproductive, maternal, newborn and child health," until reaching a total of $1.4 billion annually in 2023.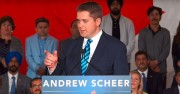 Posted on: June 5, 2019 @ 1:25am By: Jack Fonseca
Andrew Scheer recently gave a speech on immigration which raised red flags for pro-family Canadians who believe in the traditional definition of marriage and the family.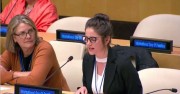 Posted on: May 23, 2019 @ 3:07am By: CLC UN Team
On May 15th, pro-life and pro-family organizations and delegates gathered at the United Nations Headquarters in New York City to observe the 25th Anniversary of the International Day of Families and to commemorate the 25th Anniversary of the International Year of the Family. Campaign Life Coalition attended the event and delivered a three-minute intervention.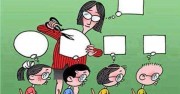 Posted on: April 23, 2019 @ 9:44am By: CLC UN Team
Who desires to cause a negative impact upon our world? I'll let you in on a not-so-secret secret: UN agencies, the United Nations, and those advocating for the dismantlement of the traditional family.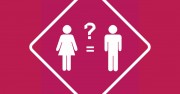 Posted on: April 8, 2019 @ 3:03am By: Georges Buscemi
One of the most frustrating aspects of the ongoing Commission for the Status of Women (CSW) event (held this year from March 11 to March 22) and probably UN events in general, is the lack of clarity in the use of terms. For example, let's take the term "gender equality".