It's time for Newfoundland legislators to treat our money with respect

Did you know that Newfoundland taxpayers currently shell out at least $1 million annually for the elective abortion procedure alone? That price tag excludes the cost of abortion complications such as perforations, sepsis, uterine hemorrhage, infertility, breast cancer, post- traumatic stress disorder and suicide. All these indirect costs could easily escalate the total cost of abortion in our health care system to tens of millions of dollars annually!
For $1 million per year, Newfoundland could hire 5 family doctors or 14 nurses in communities facing a shortage crisis. Or purchase a MRI machine each year to reduce wait times that are potentially life-endangering. Or provide crucial therapy to 13 additional autistic children each year. All these uses of taxpayer dollars would represent genuine health care… rather than killing babies.

It's ludicrous to ask us to open up our wallets for these killings when the province is drowning in debt, and genuine areas of health care are neglected, such as treating autistic kids, fixing doctor and nurse shortages, improving elder care and buying MRI machines.
The Canada Health Act is federal law which requires provinces to fund "medically necessary" services, but it does not define abortion as being medically necessary.
When Newfoundland legislators deem an elective procedure as "not medically necessary" it does not get insured by the province's Medical Care Plan. As a result, it will not receive public funding.
For example, in 1991 Newfoundland MHAs fully de-insured optometric care, deeming it to be "not medically necessary". In another example from Ontario, the provincial government delisted chiropractic services in 2004 after more than 30 years of public
funding. Physiotherapy was removed from the list of services covered by the province's health insurance plan at the same time.
Therefore, it is clear that Newfoundland's MHAs can easily delist abortion from our Medical Care Plan. With a stroke of the pen, the government can stop funneling taxpayer money to finance abortions. All they lack is the political will and moral fortitude to do the right thing.
In almost all abortion cases, the life of the mother is not in danger. The simple truth is that more than 96% of the time, abortions today are performed for convenience, as a back-up birth control method. That's clearly not a medical necessity and should not be funded as such.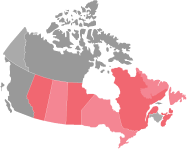 On September 28, 2013, taxpayers will be gathering at the provincial legislature to demand that their elected representatives delist abortion from the services covered by taxpayers.
This is a growing movement. The Defund Abortion campaign is happening nationally, with participation by 6 other provinces including Alberta, Saskatchewan, Manitoba, Ontario, Quebec and Nova Scotia. Join this taxpayer liberation movement today!
Promote the rally
►download a poster for your church / school: 8.5x11 or 11x17
►download a 4-pg brochure to use as a handout, table-top display or bulletin insert
►download a sample bulletin or pulpit announcement for your pastor

Join The Rally
Saturday September 28, 2013
2:30pm - 3:30pm
Newfoundland & Labrador House Of Assembly
Confederation Building, Higgins Line, St John's, NL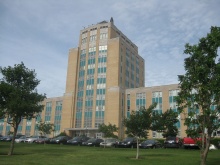 Sign The Pledge To Attend