MP Scot Davidson
Conservative Party, York - Simcoe, ON
Bio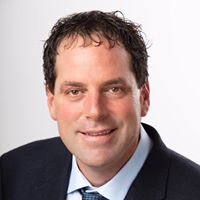 Rating Comments
:
Mr. Davidson won the federal by-election of February 25, 2019 in the riding of York-Simcoe. In November 2018, during the nomination meeting at which he became the CPC candidate for the by-election, Mr. Davidson told a voter that he is strongly "pro-choice".
First elected
(yyyy.mm.dd):
February 25, 2019 (by-election)
Percentage in last election
:
53.9% (2019 by-election)
Victory margin last election
:
24.9% (2019 by-election)
Religion / Faith
:
unknown
Contact
Votes
Here is Scot Davidson's voting record relating to life and family issues:
Votes, Surveys and Policy Decision
Vote
Score
There are no votes, surveys or policy decisions to display for Scot Davidson.
Quotes
There are no quotes for Scot Davidson at this time.
Questionnaire
Here are the answers for the questionnaire as provided by Scot Davidson on November 2018.
| Question | Response |
| --- | --- |
| Are there any circumstances under which you believe a woman should have access to abortion? (note: Medical treatments to save the life of a mother and which result in the UNINTENDED death of her unborn child, are NOT abortions. Eg. in case of tubal pregnancy or cervical cancer) | Yes (per statement to voter) |
There are no videos available for Scot Davidson. If you have relevant video from all-candidate meetings or other functions that is not copyrighted by a third party, please send it to us.