Sturgeon River-Parkland byelection to replace Conservative MP Rona Ambrose
August 29, 2017
The byelection to replace pro-abort federal Conservative MP Rona Ambrose takes place on October 23rd. This is a great opportunity to replace a socially liberal MP with one who is pro-life/family. Please become a voting member for the nomination election to replace Ambrose, by joing the party no later than September 18, 2017 by 9:59pm local time, here: www.conservative.ca/membership.
MP Rona Ambrose, the Interim Leader of the Conservative Party of Canada, announced her resignation early this year stating she would be stepping away from public office after many years of service.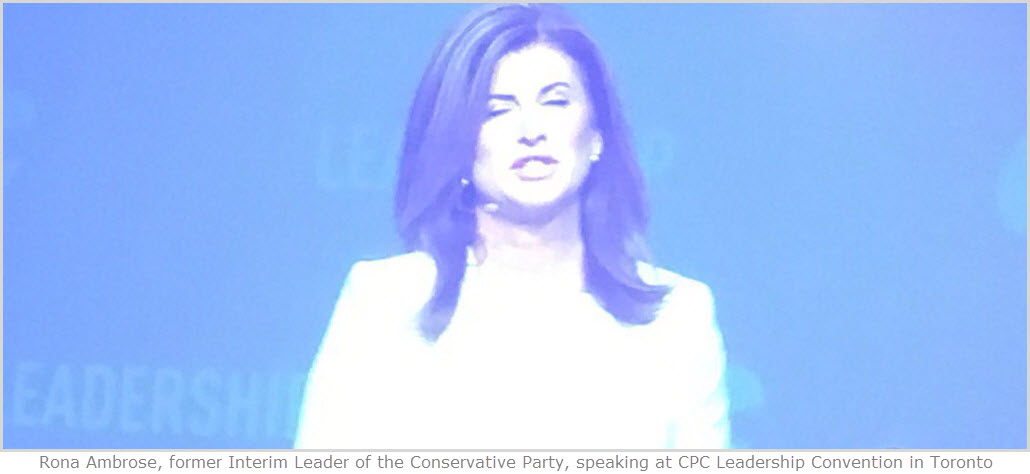 Ambrose was rated as pro-abortion and not supportive of family values. Although she once defied Stephen Harper by casting a vote in favour of Stephen Woodworth's motion to study what modern medical science has to say about when human life begins, she overall had a pro-abortion voting record and identified as being in favour of abortion-choice. She also betrayed the party's social conservative base, and the party's longtime policy platform in favour of traditional marriage, by marching in Toronto's controversial - and very lewd - gay pride parade.
While she may have served competently in terms of opposing the Liberal economic agenda, she disappointed the party's base by also supporting the Liberal social engineering agenda. In that sense, we are pleased that her departure could potentially present the opportunity for a social conservative to seek the nomination in Ambrose's riding of Sturgeon River-Parkland.
If you live in the riding please take out a federal Conservative Party membership so that if we are able to identify a nomination candidate who respects life and family, you will be in a position to help that individual win. The nomination vote will take place in Spruce Grove on Saturday, September 23rd and in Morinville on Sunday, September 24th. Locations to be announced. If you are a CPC member in the riding, please email Campaign Life Coalition and let us know so that we can keep you informed. Or join the party now at www.conservative.ca/membership.
Should a pro-life candidate win the nomination, we will also ask you to volunteer on the campaing during the byelection.