Sturgeon River-Parkland byelection to replace Conservative MP Rona Ambrose
August 29, 2017
UPDATE: September 25, 2017
The byelection to replace pro-abort federal Conservative MP Rona Ambrose takes place on October 23rd. This is a great opportunity to replace a socially liberal MP with one who is pro-life/family.
After identifying a nomination candidate, Mr. Dane Lloyd, as being pro-life, Campaign Life Coalition supported his nomination bid to become the Conservative candidate in the byelection by selling memberships to our supporters in the riding, and then getting-out-the-vote for those folks to mark Dane Lloyd as their #1 choice on the nomination ballot. Thankfully, Dane won the nomination on September 24th and is now officially the Conservative party candidate in the byelection, putting him one step closer to becoming the newest pro-life Member of Parliament.
With the nomination vote behind him, Dane Lloyd needs our help to win the October byelection against the pro-abortion Liberal and NDP candidates, who are all too eager to become the next Sturgeon River-Parkland MP themselves. One great way to help ensure a pro-life outcome in the byelection is for every pro-life/pro-family supporter in Sturgeon River-Parkland and the surrounding ridings to volunteer on Dane Lloyd's election campaign. To win, a candidate needs a large team of volunteers to help with things like installing lawn signs, stuffing envelopes, distributing flyers door-to-door, making telephone calls, and clerical duties. You don't have to live in the riding to volunteer. If you live in an adjacent riding, there's nothing to prevent you from driving into Sturgeon River-Parkland to help install lawn signs or drop literature, for example. There might even be a way you can volunteer on Dane's campaign from your own home.
If you live in or near Sturgeon River-Parkland and are willing to help Dane Lloyd's byelection campaign, please email us here.
BACKGROUNDER:
MP Rona Ambrose, the Interim Leader of the Conservative Party of Canada, announced her resignation in July, stating she would be stepping away from public office after many years of service.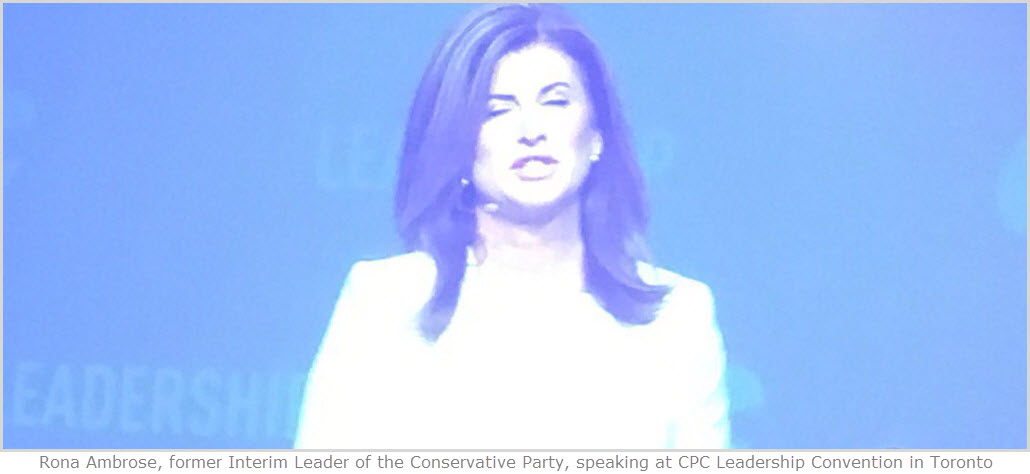 Ambrose was rated as pro-abortion and not supportive of family values. Although she once defied Stephen Harper by casting a vote in favour of Stephen Woodworth's motion to study what modern medical science has to say about when human life begins, overall she had a pro-abortion voting record and identified as being in favour of abortion-choice. She also betrayed the party's social conservative base, and the party's longtime policy platform in favour of traditional marriage, by marching in Toronto's controversial - and very lewd - gay pride parade.
While she may have served competently in terms of opposing the Liberal economic agenda, she disappointed the party's base by also supporting the Liberal social engineering agenda. In that sense, we are pleased with her departure and are working to ensure that a social conservative replaces Ambrose in her riding of Sturgeon River-Parkland.