Voter Guide to CPC Policy Convention
August 21, 2018

We are pleased to announce our Voter Guide for pro-life & pro-family delegates attending the Conservative Party of Canada's 2018 National Policy Convention. The convention will be held in Halifax from Aug 23 - 25 and features many important, socially conservative policy resolutions dealing with the issue of abortion, free speech, and family values.
CLC's Voter Guide for Socons advises delegates how to vote on:
b) Constitutional amendments
a) Policy resolutions
c) National Council elections for Ontario
d) National Council elections for Quebec
If you are a Conservative Party Convention delegate, or know someone who is, please download a pdf version of the Voter's Guide, here. You can also view the Voter Guide below.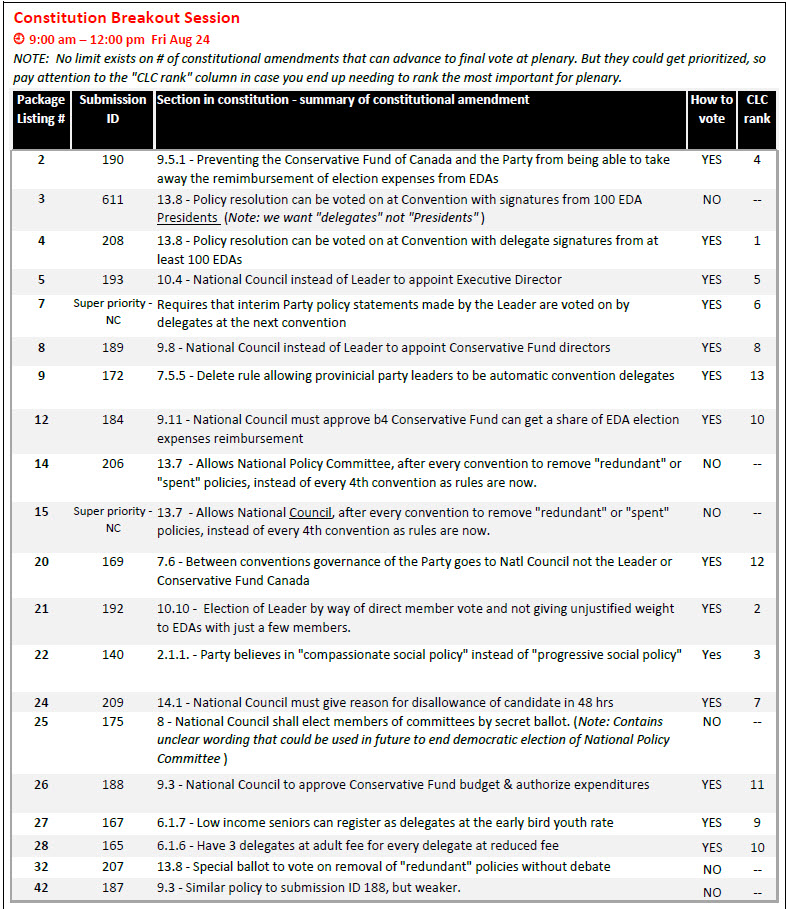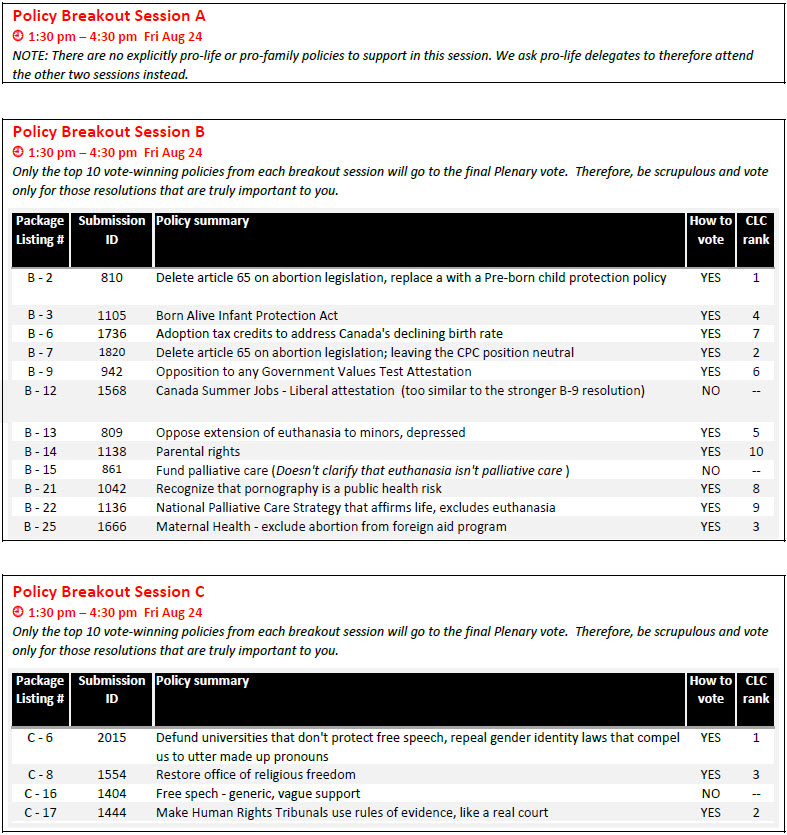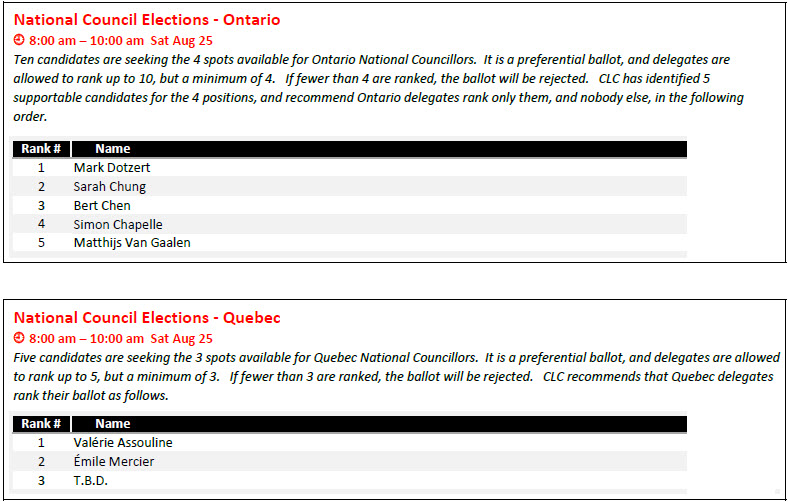 P.S. To help defray some of our costs of going to the convention and of working to pass socially conservative policies there, please donate to our dedicated crowdfunding page, here.