New Brunswick Abortuary Set to Close
December 9, 2019
Dear Fellow Canadians,
I want to let you know about some good news in New Brunswick, and what the pro-abort lobby is trying to do to reverse it.
Very recently, the province's one and only private, for-profit abortion killing centre has announced that it is closing its doors for good. It has put its facility up for sale, and it is planning to shut down operations by the end of the year.
Apparently, this private abortuary known as Clinic 554 (formerly the "Morgentaler Clinic") is suffering financial hardship. Dr. Adrian Edgar, who directs the murderous operations of the clinic, admits, "It is financially unsustainable for us to keep our doors open."
Praise God!
Clinic 554, which operates as a money-making business, promotes itself as having "a focus on reproductive, trans, LGBT/Queer, and HIV care." Its website makes it sound more like a political advocacy group: "We are committed to sex-positive, gender-celebratory care, anti-racist and feminist practices, and full-scope reproductive care, including abortions."
Fiscal incompetency has plagued the business over much of its 25 year history. In fact, financial woes shut down the abortion mill once before in 2014.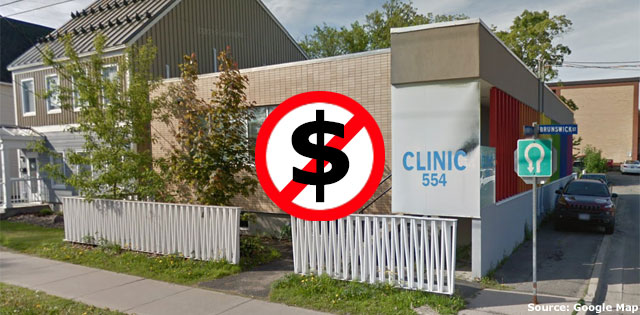 We thank God that, from all accounts, this upcoming closure will be permanent! By His mercy, we look forward to seeing fewer preborn babies killed and fewer women ravaged by the evils of abortion in New Brunswick.
However, the battle is not over yet – not in the least!
There is a contingent of vocal pro-abortion, pro-LGBT activists who are rallying for the government to prop up Clinic 554. They want the taxpayers to foot the bill for this transgender-affirming, preborn-killing business venture. Even some big name federal politicians, like NDP leader Jagmeet Singh and Green Party leader Elizabeth May, have joined the chorus to demand that this hideous facility be "saved".
So far, the Conservative government of Premier Blaine Higgs has stood firm against the pressure. Bruce Macfarlane, spokesman for the New Brunswick Health Department, said: "abortions are available in publicly-funded hospitals... The Department of Health, in accordance with the Canada Health Act, does not fund private healthcare services."
However, as outside pressure mounts, the Trudeau government could threaten to cut health funding to New Brunswick over the closure of Clinic 554. This would make it very difficult for the Higgs government to resist.
That is why we need to send a strong message of support to Premier Higgs right now. We need to encourage him to continue to stand up to the pro-abortion bullies and put the interests of New Brunswick taxpayers first.
Therefore, I am asking you to join me in signing our new petition to Premier Higgs, his Minister of Health, and his Minister of Finance.
Whether you live in New Brunswick or not, it is important for you to sign this petition. We need as many signatures as possible to bring some crucial pro-life pressure to bear. Even if you are outside the province, please sign and share this important petition today!
Yours for Life,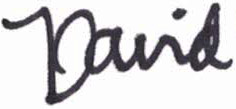 David Cooke
Campaigns Manager
Campaign Life Coalition