Petition to Premier of Manitoba - Defend freedom of speech
---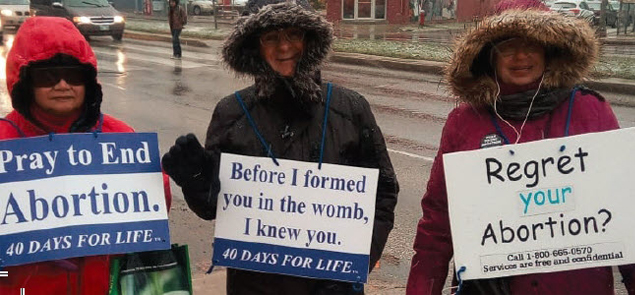 Dear Premier Pallister,
I would like to thank you for defending our constitutional right to freedom of expression and freedom of assembly.
Thank you for publicly opposing the censorship law proposed by NDP MLA Nahanni Fontaine, which, if passed, would establish No-Free Speech Zones on taxpayer-owned, public sidewalks.
Please continue to oppose this Soviet-style gag law which is designed to criminalize peaceful pro-life expression - and even silent prayer - on public property within a radius of up to 150 metres of abortion facilities, hospitals, and pharmacies that dispense abortion drugs.
As you yourself pointed out in comments to the media, we already have laws to protect people from violence, harassment and impediment of movement.
This NDP private members bill is therefore unnecessary, and is designed purely to ban peaceful pro-life expression.
Please urge your Progressive Conservative caucus to vote unanimously against the censorship law.
Sign This Petition Now!
* - Required Fields
Signatures
Thus far 525 signatories
Page 1 of 35
William D.
Sutton West, ON
Dec 7, 2018 - 10:31am
Dec 6, 2018 - 11:34pm
Manitoba needs to move towards embracing life, especially if we want our province to thrive. We need to work towards building a province that encourages woman and men to unequivocally want to keep and bring up their child. We need to work towards a provin