Alberta MLAs: Please Protect Conscience Rights!
---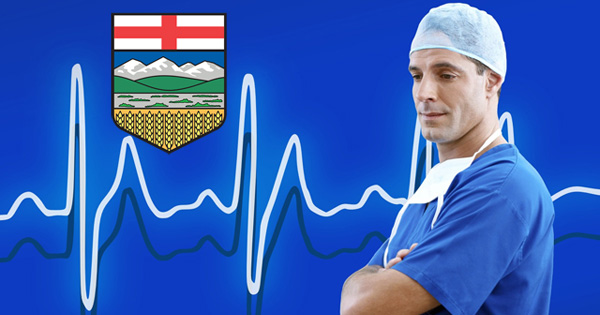 Dear Member of the Legislative Assembly of Alberta,
I urge you to vote in favour of Bill 207, the "Conscience Rights (Health Care Providers) Protection Act". This Bill is not only important for Alberta's health care professionals, but it is important for all Albertans.
There is nothing new or novel about Bill 207. This Bill simply affirms that doctors, nurses, and all other health care workers share the same constitutional rights enjoyed by every single Canadian, namely freedom of conscience and freedom of religion. These two freedoms are described in our Charter of Rights and Freedoms as "fundamental" (section 2a). These are freedoms that Canadians have fought and died to defend and uphold.
I believe that health care professionals have the right to refrain from participating in procedures that violate their personal or professional code of conduct. They have the right to conscientiously object.
In the Hippocratic Oath, the traditional ethical standard for medicine, doctors pledge: "I will neither give a deadly drug to anybody who asked for it, nor will I make a suggestion to this effect. Similarly I will not give to a woman an abortive remedy. In purity and holiness I will guard my life and my art." This Oath commits a doctor to save lives, not take lives.
Therefore it should come as no surprise that a conscientious doctor might object to being involved in practices like abortion or euthanasia. That doctor's decision to uphold a high ethical standard and defend human life should be applauded, not criticized.
Many health care professionals want no part in actively ending a human life – whether by direct means, or by simply referring a patient to someone else who will do the deed. It is a matter of principle, ethics, and for some, obedience to the law of God.
No one should be forced to violate conscience or disobey God, especially concerning a procedure that involves taking a human life. If we permit conscientious objectors in war time, than why would we forbid them in peace time?
I believe Bill 207 will not only protect health care workers, but it will benefit all Albertans. This Bill will help ensure our very best doctors, nurses, and other medical professionals will stay in the province. We need more not fewer principled, ethical doctors! Furthermore, this Bill will encourage those doctors to offer life-affirming, patient-affirming care and options to vulnerable individuals who may believe they have no other choice than abortion or euthanasia.
Albertans expect and demand the highest standards of medical care and medical ethics. They should not have to settle for questionable doctors who do nothing more than rubber stamp every request for every procedure. Albertans should be free to choose doctors of moral integrity and conscience. They should be able to have medical professionals they can trust with their lives.
I ask you to stand up for Alberta's healthcare workers – and for all Albertans. Please vote in support of Bill 207.
Sincerely,
[Name]
Signatures
Thus far 2095 signatories
Page 1 of 140
Anonymous
Shawnigan Lake, BC
Mar 11, 2020 - 12:02pm
Mar 10, 2020 - 09:24pm
Give God first place; obey His commandments
Mar 6, 2020 - 08:18pm
Only God can give and take life!
Nancy R.
Straffordville, ON
Mar 3, 2020 - 11:41am
Anonymous
Vancouver BC, BC
Feb 28, 2020 - 10:49am
Feb 26, 2020 - 12:48pm
We do not consent to dictatorship renamed inclusiveness and love
Rudnei W.
Saint Jerome, QC
Feb 26, 2020 - 09:23am
Love and Forgiveness can make us better.
Paul G.
Sherwood Park, AB
Feb 22, 2020 - 04:18pm