Stop Drag Queen Story Hour in Mississauga Libraries
---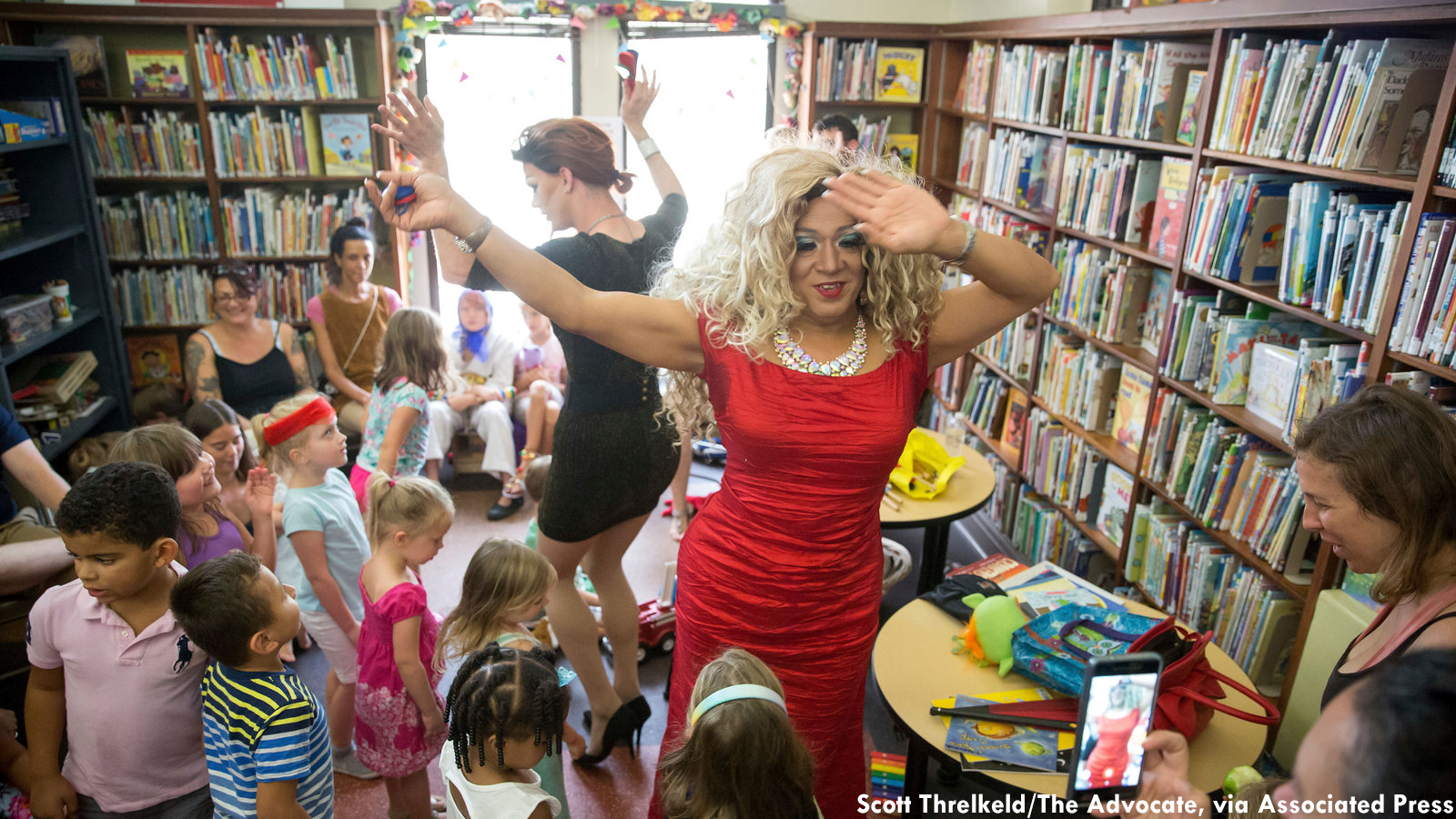 Dear Ms. Lori Kelly, Mississauga Library System CEO
As a concerned taxpayer and citizen, I am appalled by the decision of the Mississauga Library System to host and promote "Drag Queen Story Hour" events at several of its local branches.
These events, which are targeted specifically at young and impressionable children, feature adult males appearing in women's dresses and high heels, often scantily clad, wearing amply padded bras, plastered with lipstick and makeup, and "performing" in various ways. Their message is extremely harmful and dangerous. They promote gender confusion and sexualization in little children, they perpetuate gross sexual stereotypes, and they normalize immoral and antisocial behaviours such as cross-dressing.
The public library, of all places, should be a "safe space" for children and families. It should not be a place where children's morals are corrupted, community standards are inverted, or parental concerns are ignored. It should be a place where children and families are insulated from sexualized, exhibitionist performances suited more to a seedy night club.
In addition, more and more Drag Queen Story Hour performers are being exposed as criminal sex offenders and paedophiles. John Uhler, a clinical counsellor who works with sexual predators, claims that Drag Queen Story Hour events are "the greatest grooming program ever devised." He says, "We cannot afford to do nothing because we have very darkened and deviant individuals that are predators [going] after our kids and they are expanding. To not do anything is to hand our kids over."
There is absolutely zero excuse for any public facility – especially a public library – to host such an offensive, controversial, and potentially dangerous event as a Drag Queen Story Hour. In fact, doing so suggests a number of Criminal Code offences:
Section 167: Immoral Theatrical Performance
Section 163: Obscene Materials
Section 173: Indecent Acts
As a taxpaying citizen and library patron, I request that you immediately put a stop to any and all Drag Queen Story Hour events across the Mississauga Library System. If Drag Queens wish to perform in a nightclub, that is their prerogative. However, you have a duty and responsibility to maintain our libraries as "safe spaces" for children and families, where young and impressionable minds are protected, and community standards are upheld.
I expect that you will take action immediately.
Sincerely,
Signatures
Thus far 1252 signatories
Page 1 of 84
Anonymous
Mississauga , ON
Feb 24, 2020 - 07:26pm
Anonymous
St. Catharines, ON
Feb 21, 2020 - 12:43pm
Feb 19, 2020 - 12:40am
Protect & keep safe the minds & hearts of the children; Do Not cause these little ones to stumble! Do Not make the PUBLIC Library into a 'PUBIC' Library!
Anna Maria D.
Windsor, ON
Feb 17, 2020 - 03:01pm
Josée H.
Trois-Rivières, QC
Feb 13, 2020 - 06:12pm
This is completely ludicrous.
Anonymous
Mississauga, ON
Feb 12, 2020 - 05:29pm
Feb 12, 2020 - 08:40am
God did not make 2 Adams or 2 Eves. He made male and female to be together
Feb 10, 2020 - 06:55pm
Sick and twisted!