Pregnancy is Not a Disease. COVID-19 is. Focus on the Disease.
---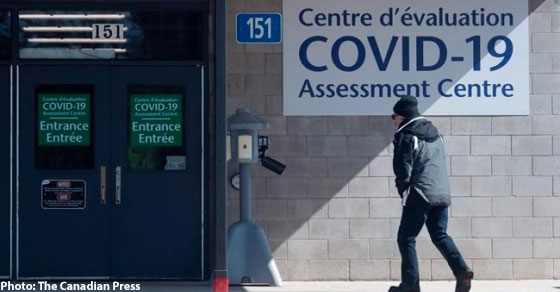 Dear Provincial and Territorial Premiers,
We are in the midst of a medical crisis. The COVID-19 coronavirus pandemic is sweeping across our country, putting an enormous strain on our scarce health care resources and dollars. The Prime Minister has called on Canadian industries and institutions to provide more medical supplies and equipment to help address the urgent need. Elective, non-essential procedures are being cancelled so medical personnel can be redirected to care for the sick and to maintain essential health services for all Canadians.
This is a national emergency, calling for all Canadians to pull together and put first things first, which means prioritizing those who are falling victim to the deadly coronavirus. Many of us have lost jobs, lost money, and are being forced to self-isolate for the sake of protecting the vulnerable and securing our health care system.
We have all had to sacrifice a lot, which is why I am surprised and appalled that you would allow the abortion industry to carry on with business as usual. You continue to allow our limited medical resources, equipment, and supplies to be used for this elective, non-essential procedure. You continue to tie up doctors, nurses, and other medical professionals and support workers with the provision of voluntary abortions, when these individuals could be redeployed onto the front lines of our present battle against COVID-19. You continue to expose women to the harmful side effects inherent in surgical and chemical abortions, which adds an even greater burden onto our health care system.
Please do not be deceived by what some political activists are telling you. Despite their claims, abortion is not an essential service. Pregnancy is not a "disease" that needs to be "cured". Abortion is an elective "choice" for "pro-choice" women who decide they no longer wish to be pregnant. It is not medically necessary, nor is it a prescribed treatment for any ailment.
According to a group of 30,000 doctors, "Elective abortion is neither 'essential' nor 'urgent,' but it does consume critical resources such as masks, gloves, and other personal protective equipment, and unnecessarily exposes patients and physicians to pathogens." These doctors are calling on governments everywhere to suspend all elective abortions during this COVID-19 crisis.
You have been telling us to take drastic measures – unprecedented measures. Our borders are closed. Travel is restricted. Large public gatherings are forbidden. Citizens are told to stay at home. Social distancing measures are in place. Businesses are shuttered. Thousands of workers have lost their jobs.
It is obvious to everyone – and it should be obvious to you: now is not the time for politics as usual. Now is not the time to prioritize elective abortion over essential health care. The lives of thousands of Canadians depend on you. Please make the unpopular but necessary decision to shut down all elective abortions and all private abortion facilities immediately.
Sincerely,
Signatures
Thus far 7952 signatories
Page 1 of 531
Anonymous
Carrot River, SK
Dec 31, 2022 - 01:30pm
Marjorie B.
Grande Prairie, AB
Dec 12, 2022 - 10:49pm
Anonymous
Prince George, BC
Sep 26, 2022 - 04:41pm
Aug 22, 2022 - 12:27pm
Disgusting!
May 19, 2022 - 03:49pm
It has the impact of life-or-death on myriads of people who need critical and urgent care.
Anonymous
New Liskeard, ON
May 14, 2022 - 07:54am
Anonymous
Wasaga Beach , ON
Apr 11, 2022 - 07:31am