Mr. O'Toole: Put Derek Sloan in your Shadow Cabinet!
---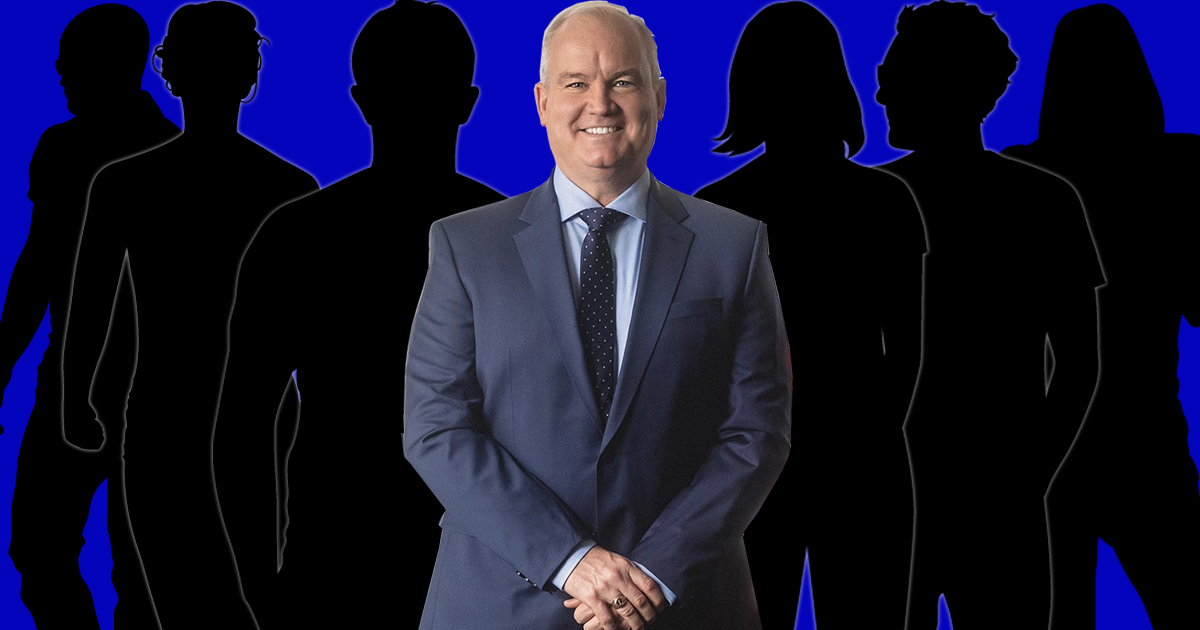 ---
Dear Mr. Erin O'Toole, Leader of the Official Opposition:
I am a Conservative Party of Canada supporter who values the sanctity of life, family values and free speech.
First of all, I would like to congratulate you on your victory in the Leadership election. May you prove to be an effective and principled Leader.
Secondly, I am aware that the enormous participation of social conservatives in the Leadership race, 40% of the popular vote on the first ballot, resulted in a vote redistribution that allowed you to win the Leadership on the third ballot.
Truly, it is accurate to say that without the support of the tens of thousands of social conservative votes, both those transferred to you from Leslyn Lewis and from Derek Sloan, you would not be the Leader of Her Majesty's Loyal Opposition today.
With this in mind, I urge you to include your fellow CPC Leadership contestant, MP Derek Sloan, in your Shadow Cabinet, and name him to a Senior Critic position.
Specifically, I recommend that MP Sloan's Shadow Cabinet appointment be selected from the following list, so as to match the policy strengths that he so clearly articulated in his campaign:
Environment & Climate Change
Families, Children & Social Development
Finance
Foreign Affairs
Health
Immigration, Refugees & Citizenship
Justice
I believe that Mr. Sloan has earned a seat in your Conservative Party Shadow Cabinet, owing to his strong performance in the leadership race, his natural leadership skills, and his innovative policy ideas.
Mr. Sloan's presence in your Shadow Cabinet would enhance the Conservatives' ability to hold Prime Minister Trudeau to account, as demonstrated during the leadership campaign by his dogged tenacity. And when the Conservatives form government, he will be a tremendous asset to improve the lives of all Canadians.
Please ensure that you name MP Derek Sloan to a senior position in your Shadow Cabinet so that he can play an important role in upholding truly conservative values, as well as defeating the Trudeau Liberals in what could be an imminent federal election.
Sincerely,
[The Undersigned]
Signatures
Thus far 4649 signatories
Page 1 of 310
Anonymous
LOWER COVERDALE, NB
Dec 3, 2020 - 06:55am
Anonymous
Victoria Hrbour, ON
Dec 1, 2020 - 06:42pm
Nov 29, 2020 - 02:16pm
Mr. O'Tool - put Derek Clean in your shadow cabinet!
Sharron D.
Mississauga, ON
Nov 26, 2020 - 06:17pm
Nov 24, 2020 - 08:00am
Derek Sloan would be a wonderful addition to your cabinet! He supports every policy that I believe the majority of true Conservatives hold. I cannot think of a better and more hard working individual more deserving of this position of Senior Critic in your cabinet. Please put him top of your list for this very vital role.
Nov 23, 2020 - 11:13am
I am committed to encouraging discussing and supporting Christian values in our society. I am encouraged that the Conservative Party of Canada has many members who also support this important and beneficial position. We are praying over our country, government and elected members and leaders.
Shelley S.
Leduc County, AB
Nov 21, 2020 - 12:58pm
Charlette O.
Edmonton, AB
Nov 16, 2020 - 12:59am
Nov 13, 2020 - 04:43pm
Canada must recognize the supremacy of God (Our Lord Jesus Christ) now before it is too late!
Nov 13, 2020 - 02:13pm
Throw Trudeau out! He signed a petition in 2010 to convert the UN into a world government. That places a body above the Parliament of Canada, which is high treason. Trudeau's oath is and always was VOID. He is not lawfully in office. https://u.pcloud.link/publink/show?code=XZg93pXZU0Dwbq1u7AQOn8pqYwnlz5NwGBb