Mr. O'Toole: Put Derek Sloan in your Shadow Cabinet!
---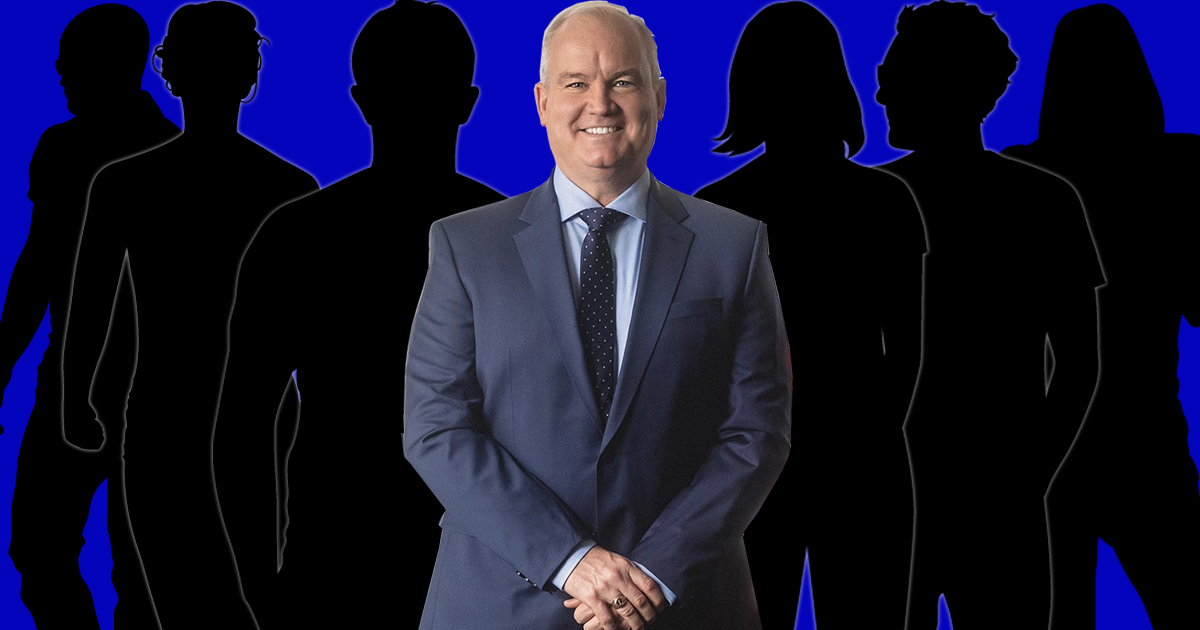 ---
Dear Mr. Erin O'Toole, Leader of the Official Opposition:
I am a Conservative Party of Canada supporter who values the sanctity of life, family values and free speech.
First of all, I would like to congratulate you on your victory in the Leadership election. May you prove to be an effective and principled Leader.
Secondly, I am aware that the enormous participation of social conservatives in the Leadership race, 40% of the popular vote on the first ballot, resulted in a vote redistribution that allowed you to win the Leadership on the third ballot.
Truly, it is accurate to say that without the support of the tens of thousands of social conservative votes, both those transferred to you from Leslyn Lewis and from Derek Sloan, you would not be the Leader of Her Majesty's Loyal Opposition today.
With this in mind, I urge you to include your fellow CPC Leadership contestant, MP Derek Sloan, in your Shadow Cabinet, and name him to a Senior Critic position.
Specifically, I recommend that MP Sloan's Shadow Cabinet appointment be selected from the following list, so as to match the policy strengths that he so clearly articulated in his campaign:
Environment & Climate Change
Families, Children & Social Development
Finance
Foreign Affairs
Health
Immigration, Refugees & Citizenship
Justice
I believe that Mr. Sloan has earned a seat in your Conservative Party Shadow Cabinet, owing to his strong performance in the leadership race, his natural leadership skills, and his innovative policy ideas.
Mr. Sloan's presence in your Shadow Cabinet would enhance the Conservatives' ability to hold Prime Minister Trudeau to account, as demonstrated during the leadership campaign by his dogged tenacity. And when the Conservatives form government, he will be a tremendous asset to improve the lives of all Canadians.
Please ensure that you name MP Derek Sloan to a senior position in your Shadow Cabinet so that he can play an important role in upholding truly conservative values, as well as defeating the Trudeau Liberals in what could be an imminent federal election.
Sincerely,
[The Undersigned]
Signatures
Thus far 4718 signatories
Page 1 of 315
Robert C.
St. Catharines, ON
Sep 7, 2021 - 11:04am
Anonymous
Mississauga, ON
Sep 6, 2021 - 06:34pm
Put Derek Sloan in your Shadow Cabinet
Jul 6, 2021 - 12:14am
Dear Mr. O'Toole, MP Derek Sloan is an asset for our Conservative Party & for our Conservative Canadian Government. Please practice righteous leadership & reinstate MP Derek Sloan to our Conservative Party of Canada. Thank you & GOD bless!
Jun 23, 2021 - 12:56am
He stand for me and many other Canadians too
Jun 23, 2021 - 12:53am
I strongly support Derek Sloan. Please put him back in your shadow cabinet!
May 24, 2021 - 07:29pm
Derek is one of very few MP's that raises REAL issues that need dealing with in by Conservatives, as no other party will even get close to that these days.
May 17, 2021 - 09:08pm
Please name Derek Sloan to senior position in your shadow cabinet so he can play an important role in defeating defeating the Trudeau liberals.