Let's defeat pro-abortion MP Pam Damoff!
---
I pledge to come together with others in the federal riding of Oakville North–Burlington to stand up for the sanctity of life, freedom of speech, freedom of conscience and parental rights, to ensure that MP Pam Damoff gets defeated in the next federal election.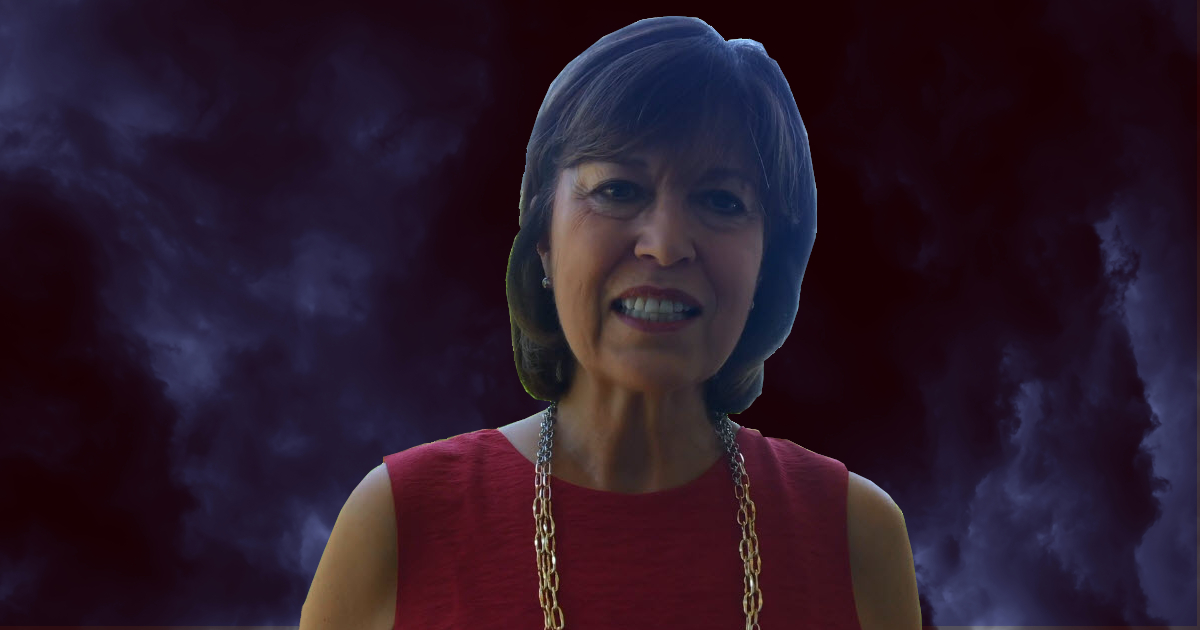 We cannot tolerate the culture of death radicalism and far-left totalitarianism of local Liberal MP, Pam Damoff, for one more second. Damoff's defeat cannot wait – I pledge to start arranging it today!

The last straw
On August 25th, Damoff fired an opening salvo in what has become an all-out war against MP Derek Sloan, a heroic, pro-life, pro-family politician who ran in the Conservative Party of Canada's leadership race.
In an open-letter posted on Twitter, on the same day Erin O'Toole won the CPC leadership, Damoff called for the removal of Derek Sloan from the Conservative Party caucus.
Right away, she slandered Sloan in the first paragraph, accusing him of being a "racist", a "misogynist", and a "bigot" – all of which could not be further from the truth. Hypocritically, Damoff has no criticisim of her Party Leader, Justin Trudeau, who appeared in racist blackface multiple times.
Derek ran a heroic campaign based on defending our rapidly disappearing freedom of speech, promoting the sanctity of human life, and stopping the Liberal assault on the right of parents to guide the moral education of their own children.
This is the real reason for Damoff's attempt to cancel Derek Sloan. She opposes biblically-inspired moral values and wants to stamp them out.
Ms. Damoff has a long history of opposing people of faith and of promoting moral degeneracy. Just look at what she supported as a Member of Parliament:
Abortion-on-demand throughout all 9 months of pregnancy, up to the moment of birth, fully-funded by taxpayers

Jailing parents up to 5 years if they arrange body-affirming counselling for their gender-confused children (Bill C-8)

Jailing priests, pastors, rabbis and imams up to 5 years if they dare provide spiritual guidance to children experiencing unwanted gender identity confusion or same-sex attraction (Bill C-8)

Withholding freedom of conscience from doctors and nurses with respect to euthanasia (Bill C-14)
The reasons why Ms. Damoff is unfit to represent the people of Oakville North–Burlington are legion, including other controversial stances.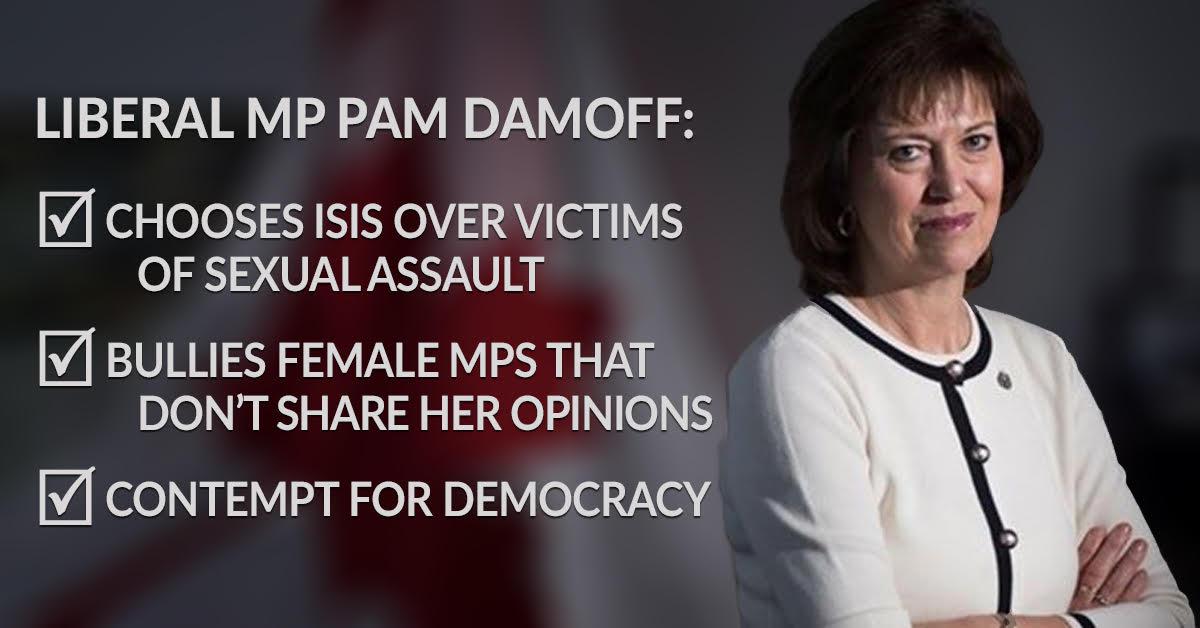 Pam Damoff conflates identity politics and slogans with genuine rights and liberty. She represents the antithesis to the bedrock Christian values we hold dear, which form the backbone of our country.
Damoff stands against traditionally-principled people of faith.
Damoff stands against life.
Damoff stands against freedom of speech and conscience.
This is why I pledge to stand in the way of Damoff's re-election.
This is why I will join this effort to start mobilizing in Oakville North–Burlington.
The next federal election could happen soon, so we must pull together all the pro-lifers and people of faith in the riding of Oakville North–Burlington to toss MP Pam Damoff out of office.
I'm signing this petition as a pledge, that I will do what is in my power to defeat Damoff – whether by voting as a resident of the riding, or, if I live in a different riding outside of Oakville North-Burlington, by volunteering to deliver literature, or helping to spread the word.
She won the riding in 2019 by a margin of 7,113 votes. For this reason, I have signed towards this petition's goal of 3,557 signatures - the number of voters we need to flip in order to throw Damoff out.
Let us turn out in force on Election Day, to ensure Damoff's defeat.
Sincerely,
[The Undersigned]
Signatures
Thus far 446 signatories
Page 1 of 30
Anonymous
Williamsford, ON
May 17, 2021 - 09:43pm
Freedom should be free, but here I am fighting for it.
Apr 16, 2021 - 11:42am
I live in this Womans riding. I DO NOT want her representing my family. She is an absolute disgrace
Mar 11, 2021 - 03:07pm
Unborn babies feel pain too
Cynthia P.
Saint John, NB
Mar 7, 2021 - 01:34am
I am pro-life and so oppose Ms. Damoff's pro-abortion policy. I am for freedom of speech and conscience. I do not like the slander and treatment against Derek Sloan. And abortion on demand for all 9 months...almost to the point of delivery would definitely be of a child that certainly would be feeling pain, and mother, too.
Micheline H.
Longueuil, QC
Feb 27, 2021 - 11:53pm