Reinstate Patterk Netser's Portfolio and Issue a Public Apology
---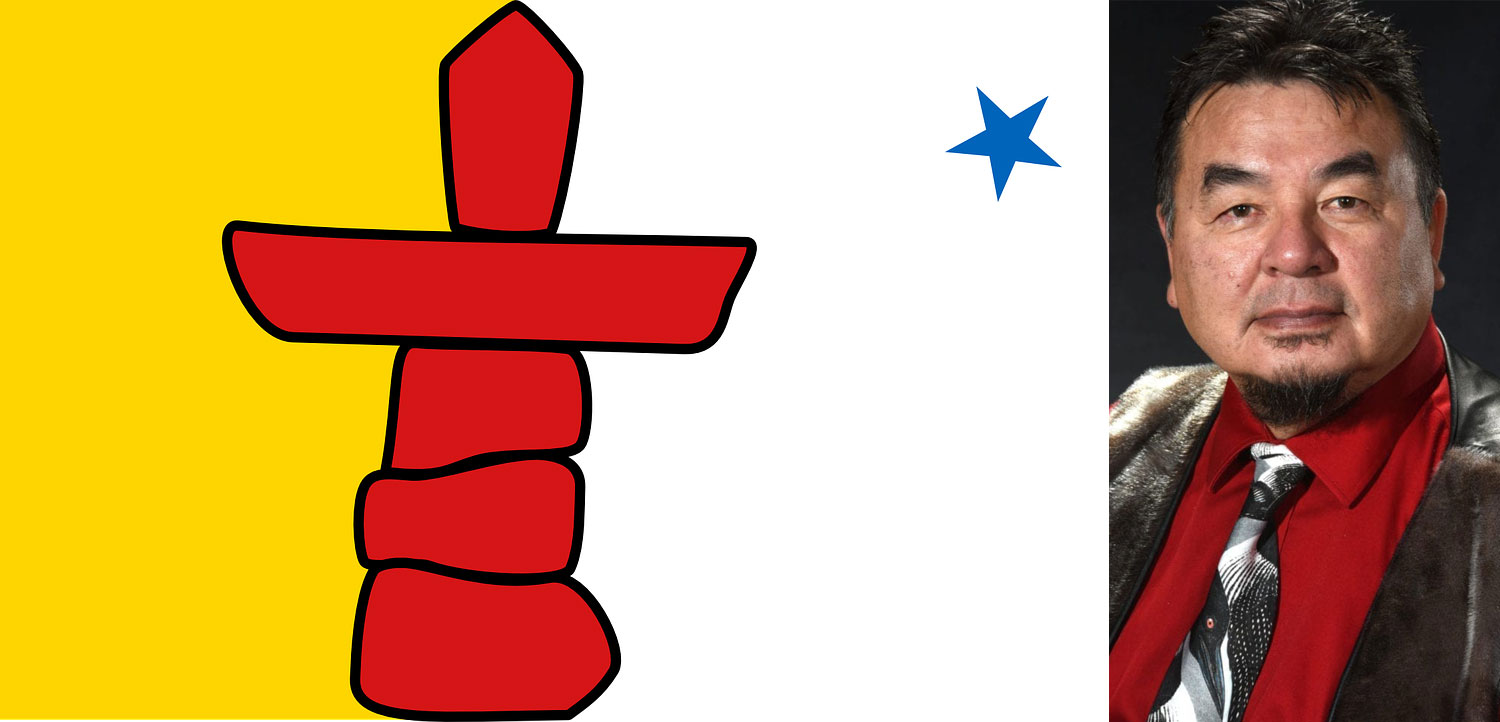 To: Nunavut Premier Joe Savikataaq and all MLAs
On October 8th, Mr. Patterk (Patiq) Netser (Natsiq), MLA for Aivilik in Nunavut, was relieved of his responsibilities as a Minister of the Crown by Premier Joe Savikataaq. The Premier unilaterally stripped Mr. Netser of his entire ministerial portfolio overseeing Nunavut Arctic College and Nunavut Housing Corporation. He has further threatened him with additional reprisals when the Legislature reconvenes on October 21st.
All this comes after Mr. Netser dared to raise awareness of the abortion of black preborn babies in an inoffensive, 31-word Facebook post. Here is what he posted: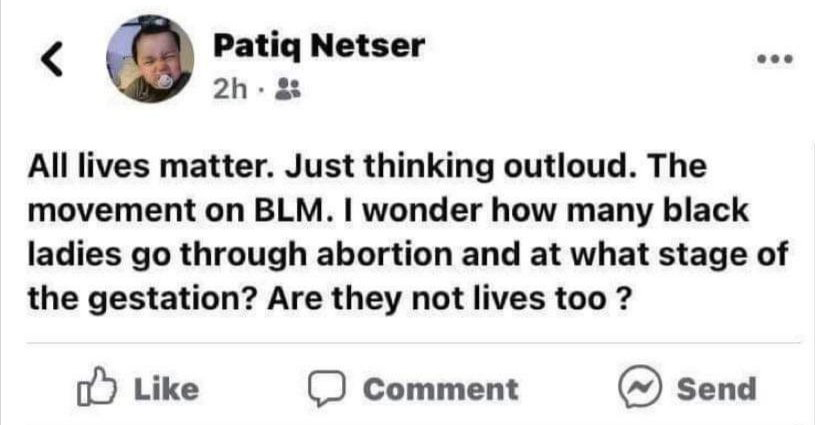 There is absolutely nothing derogatory or mean-spirited in Mr. Netser's short social media post. It is certainly no cause for the Premier to try to ruin the career and trash the reputation of a democratically-elected MLA. This is a severe overreaction and abuse of power on the Premier's part.
It is not a crime to acknowledge the humanity of unborn black babies. In fact, according to a recent study, "black women have been experiencing abortions at a rate nearly four times that of white women for more than 30 years." This would seem to indicate a pattern of systemic racism, which Mr. Netser was exposing. Mr. Netser should not get "fired" for this!
Is it not a matter of "employment discrimination" to punish a person for his or her beliefs? According to the Nunavut Human Rights Tribunal, "To unlawfully discriminate means to deny benefits and opportunities or to impose burdens, obligations or disadvantages on persons or groups of people based on specific grounds outlined in the Act," including "religion and creed". Certainly, Mr. Netser has been greatly disadvantaged for his Christian beliefs, and he deserves an apology.
It is ironic that, when Premier Savikataaq issued his official statement denouncing Mr. Netser, he claimed that he was acting in the name of "diversity". But this rings hollow when measured against the Premier's actions in demoting someone with a diverse perspective on the unborn. The only person being disrespectful, hurtful, and discriminatory in this situation is Premier Savikataaq.
In a response to the Premier's statement, Mr. Netser asked, "Where's my equality? Is it not being fair to my convictions and beliefs on what I stand for? We Inuit have always valued life even before the gospel came to Nunavut, to my people."
I believe that the Premier of Nunavut must issue an immediate public apology to Mr. Netser for treating him so cruelly and discriminating against his beliefs. I believe that the Premier must also reinstate Mr. Netser's full ministerial portfolio without delay. In addition, the Legislature must affirm Mr. Netser's constitutional right to freedom of expression and freedom of religion, upholding their own Human Rights Code.
Sincerely,
[ The Undersigned ]
---
For further background on this petition, please read our news release: https://www.campaignlifecoalition.com/hot-news/id/540
Signatures
Thus far 3703 signatories
Page 3 of 247
Jacek P.
Belleville , ON , K8p1s5
Apr 13, 2021 - 10:19am
Madeline D.
Toronto, ON , M4J 4H4
Apr 7, 2021 - 12:30pm
Cliff S.
Calgary, AB , T3J 1Y6
Apr 6, 2021 - 05:00pm
Anonymous
Etobicoke , ON , M9V 5E7
Apr 2, 2021 - 05:37pm
Anonymous
Saskatoon, SK , S7N 4V1
Mar 22, 2021 - 08:46pm
Mario P.
Mississauga, ON , L5M3Z4
Mar 22, 2021 - 06:25pm
Ann R.
Saskatoon, SK , S7K3C6
Mar 11, 2021 - 02:09pm
Apologize and reinstate him.
Edwin R.
Saskatoon, SK , S7K3C6
Mar 11, 2021 - 02:08pm
Reinstate him!
Nathan H.
Barrie , ON , L4N 6C7
Mar 9, 2021 - 09:11am
Sandi S.
Saskatoon , SK , S7h4r5
Mar 7, 2021 - 09:30am
Micheline H.
Longueuil, QC , J4K 1A3
Feb 27, 2021 - 11:50pm
Pam C.
Estevan, SK , S4A 2E5
Feb 26, 2021 - 05:14pm
I believe Mr Nester should not loose his job for standing up for his right to freedom of expression and freedom of religion. Thank you
JOHNNY W.
Kingsville, ON , N9Y 2L8
Feb 19, 2021 - 09:01am
Judy C.
Medicine Hat, AB , T1A6Y9
Feb 13, 2021 - 02:48pm
Eldon S.
NEPEAN, ON , K2G 6A4
Feb 13, 2021 - 08:09am