No Bubble Zones in Saskatchewan!
---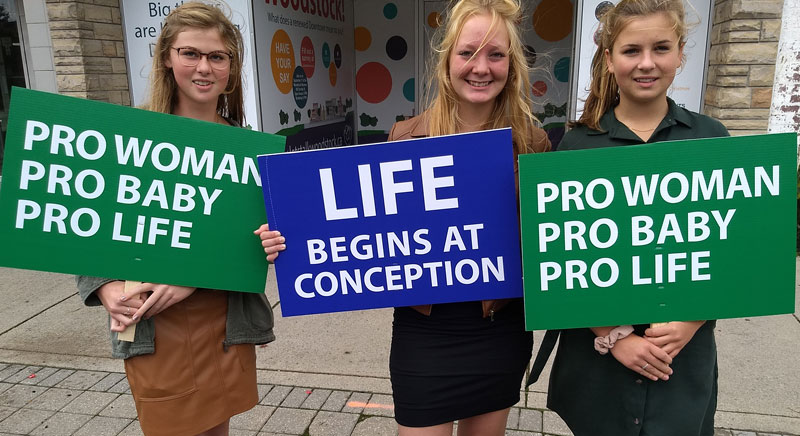 Hon. Scott Moe and Hon. Gordon Wyant,
I am deeply concerned about a proposed speech-policing "bubble zone" law, which the opposition New Democratic Party and its abortion industry allies are bringing forward in Bill 605.
A "bubble zone" law serves no real purpose but to muzzle Saskatchewan citizens. It discriminates on ideological grounds, terminating the rights of good-hearted, peaceful pro-life citizens in the public spaces surrounding abortion facilities, hospitals, health centres, and pharmacies.
The public sidewalks, streets, and lands in these large, city block-sized areas will no longer be open to everyone. Ordinary citizens will have to watch what they say, do, and pray. Our democratic freedoms, guaranteed in the Charter of Rights and Freedoms, will be eliminated within the multitude of these expansive zones simply to serve the political agenda of a small but vocal group of pro-abortion ideologues.
Some abortion lobbyists make the claim that a "bubble zone" law is needed to prevent violence against women, but this is a lie. According to a report published by the Abortion Rights Coalition of Canada, there have been no incidents of anti-abortion violence in Canada for nearly 20 years.
Furthermore, there are already laws in place to protect women from harassment, intimidation, and violence. Section 264 of the Criminal Code of Canada prohibits harassment of any kind under threat of a ten year prison sentence.
The demand for a "bubble zone" law by pro-abortion activists seems to be a pretense for censoring and vilifying the pro-life community of Saskatchewan. It seems to be a pretense for turning our non-partisan police force into a highly partisan thought police squad.
According to a 2017 poll, 24% of Canadians object to the availability of elective abortion through all nine months of pregnancy. That means that nearly a quarter of Canadians reject the current status quo on abortion in this country. That is a lot of people to restrict. That is a lot of people to turn into second-class citizens with fewer rights to protest and express themselves than other citizens!
In addition, it is extremely patronizing to dictate to women what information they can obtain in what places. Many women are grateful for the literature, conversations, or support options offered to them by pro-life neighbours outside of abortion facilities and hospitals. It is cruel to deprive a woman of the opportunity to get pregnancy support or advice on the choice of adoption from people who genuinely care about her and her preborn child. It is cruel to give a woman no choice but to abort her child once she unwittingly walks into a "bubble zone".
I urge you to stand up for the basic rights and freedoms of all the people of Saskatchewan. You must not enact a law that is a partisan political tool to favour pro-abortion interests and suppress all other perspectives. Pro-life neighbours must not be treated as second-class citizens with fewer civil rights in the public square.
Signatures
Thus far 2746 signatories
Page 1 of 184
David Cooke - CLC Campaigns Manager/Breedable Bottom .
Little St. James - US Virgin Island, PE
Jun 24, 2021 - 05:59pm
As Conservatives, we naturally believe in hierarchy. Especially in the hot leather daddies like Jeff Gunnarson to dominate and top us, so we can be bred like the submissive little boys we are. End bubblezone legislations that segregate us from daddy's thicc shaft!
Jonathan P.
Gloucester, ON
Jun 24, 2021 - 03:44pm
Jeff Gunnarson - CLC National President/Godless Sodomite .
Little St. James - US Virgin Island, PE
Jun 24, 2021 - 02:53pm
David Cooke - CLC campaign manager is the most submissive and breedable piece of @$$ you will ever tap, that bootilicious PYT should not be kept away in bubblezones
Anonymous
Mississauga, ON
Jun 23, 2021 - 08:09pm
Jun 23, 2021 - 06:52pm
We must oppose bubblezones, such as the so-called "state" of Israel, a terrorist organization who bombs and murder people from within a militarized bubblezone
Jun 14, 2021 - 12:37pm
Another attempt to legislate against our freedoms, assembly, speech. We are being mislead by big government. Beware!!!