Every BC Hospital a Euthanasia Clinic?
July 24, 2020 @ 9:56am
When people are at their most vulnerable, do they need caring, or killing? Sadly, this very question is under debate in British Columbia as we speak.
The Delta Hospice Society in Delta, BC has been under attack for over two years by the province's left-wing NDP government for refusing to allow euthanasia at its 10-bed Irene Thomas Hospice facility. The Delta Hospice Society's consistent opposition to medical murder (so-called "MAiD" or Medical Assistance in Dying) has resulted in a heated political battle that threatens the very existence of the Hospice. In fact, it may even lead to the demise of many other principled healthcare institutions all across BC.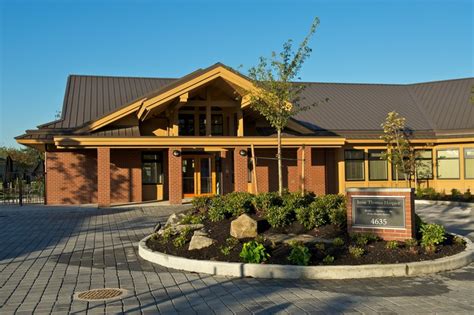 The Irene Thomas Hospice is a specialized healthcare facility where patients who are chronically ill or facing a life-threatening disease can receive pain management and nursing care without any pressure from doctors or staff to be euthanized. Each patient is treated with respect and dignity, and none is considered a "burden". Each one can rest assured that he or she is being cared for in a safe environment where no lethal injections are ever administered.
Both the Canadian Hospice Palliative Care Association and the Canadian Society of Palliative Care Physicians are backing the Delta Hospice Society's pro-life position. In a joint statement, the organizations declared: "National and international hospice palliative care organizations are unified in the position that MAiD [i.e. euthanasia] is not part of the practice of hospice palliative care."
Nevertheless, NDP Health Minister, Adrian Dix, has chosen to suspend all public funding to the Hospice – to the tune of $1.5 million. Mr. Dix has also threatened to expropriate the entire Hospice facility which, though built with private donations, sits on leased public land.
The pro-killing euthanasia lobby is not only out for blood when it comes to the Irene Thomas Hospice, but they are ramping up their efforts to call for the defunding of any and all healthcare institutions that refuse to carry out medical murder. In particular, they have set their sights on institutions that are explicitly faith-based or denominational.
Dying with Dignity (DWD), Canada's most notorious pro-euthanasia lobby group, has recently launched a slick, online campaign to lobby BC MLAs to this end. DWD wants the provincial government to eliminate the existing exemption that allows faith-based healthcare facilities to refrain from killing their patients. Without this exemption, these facilities would be forced to either participate in murder or close up.
In a recent release from Dying with Dignity, we read:
Recent actions at the Delta Hospice Society have triggered strong public reaction and brought the issue of medical assistance in dying (MAID) and palliative care back into the public eye. While this incident is the spark, we don't want to limit the discussion to this single facility as there are numerous faith-based hospitals and hospices around the province which don't allow MAID to be performed on-site. As such, we are launching a province-wide email campaign to encourage the provincial government to eliminate the MAID exemption granted to publicly funded faith-based facilities.
If this campaign from the pro-killing lobby is successful, it will not only put many high-quality healthcare facilities at risk of closure in BC, but it will trample the rights and freedoms of all pro-life British Columbians.
It is a brazen attack on faith-based hospitals and other religious healthcare institutions.
The right of pro-life doctors, nurses, and staff to carry out their jobs in good conscience will be under threat. Also, the right of ordinary pro-life citizens to experience life-affirming medical care in their hour of need will be in danger.
If you had to face a life-threatening illness, where would you feel safer? Would you feel safer in a facility where the staff are promoting euthanasia – where the patient in the very next bed might receive a lethal injection? Or would you feel safer in a hospice where the dignity of your life is respected right up to the moment of natural death – where lethal injections are forbidden?
I know where I'd rather be.
In order to combat the ghoulish agenda of DWD and counteract their campaign to defund faith-based healthcare in BC by repealing the existing exemption, CLC has launched its own Action Alert Email initiative. We are calling on our political leaders to protect principled, faith-based healthcare. We want every BC politician to know how much we value those hospices and hospitals that uphold pro-life values in society.
They have the right to exist. We have the right to access them. The exemption for faith-based healthcare facilities must be preserved.
Please take a moment to send one of our pre-scripted Action Alert Emails. It will only take a minute of your time, and it will send an important message to your local MLA on the importance of faith-based healthcare in BC. This is important – not only to save the Delta Hospice Society, but all faith-based institutions across the province. If DWD gets its way and the government agrees to eliminate the exemption, faith-based healthcare will cease to exist in BC.
Yours for Life,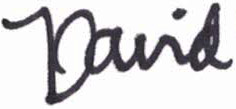 David Cooke
National Campaigns Manager
Campaign Life Coalition
P.S. You can send an Action Alert Email to your BC MLA here: https://www.votervoice.net/CALIFE/campaigns/76154/respond
Comments