Help Africa, Don't Eliminate Africans
January 23, 2021 @ 2:51am
When you hear the words "humanitarian foreign aid," what do you think that means? How do you think it works?
Do you imagine Canadians on the ground in a poor African village building schools and hospitals, digging wells, or distributing food? Do you see selfless volunteers meeting urgent and essential needs?
Well, think again!
What if I told you that much of Canada's humanitarian foreign aid is doled out to big multinational conglomerates – like UK-based Marie Stopes, or US-based Clinton Foundation, or International Planned Parenthood Federation?
And what if I were to tell you that many of these conglomerates have nothing to do with feeding the hungry, clothing the poor, or caring for the sick. Rather, many peddle birth control, abortion, sexuality education, LGBT indoctrination, or some other leftist hobby-horse.
Furthermore, what if I were to tell you that this surprising type of "aid", for the most part, is perceived as condescending and even imperialistic by many of the very people it is intended to "help". In fact, in a number of African nations, this type of "aid" is actually subversive – promoting activities and practices that are illegal or illicit.
This is the reality of the Trudeau government's "Feminist International Aid Policy" – a reality revealed by our recent video exposé called "Obsessed: Canada's Coercive Diplomacy".
Trudeau's "Feminist Policy" is set to control a large portion of Canada's foreign aid spending by the end of next year. According to Global Affairs Canada: "by 2021-22 at the latest, at least 95 percent of Canada's bilateral international development assistance investments will either target or integrate [feminist ideology]. This shift will establish Canada as a feminist donor and a leader in promoting [feminist ideology] around the world."
In other words, 95 cents of every dollar we donate in bilateral aid to help the poor and needy in Africa will have political strings attached. This is appalling!
SEND AN ACTION ALERT EMAIL NOW
Most Canadians do not realize how their foreign aid money is being spent. Most are unaware of the terrible misuse of their tax dollars. It seems that Trudeau doesn't want to help the poor in Africa so much as he wants to eliminate the poor in Africa! It is time to demand an end to this offensive and wasteful squandering of Canadian taxpayers' money!
At the moment, according to Global Affairs Canada, the Canadian government is funding foreign aid projects to the tune of $18,405,299,057 (over 18.4 billion dollars) – with most of this targeted in Africa – and a big portion of that already pushing an ultra-feminist agenda! Take a look at this screenshot from the Global Affairs website: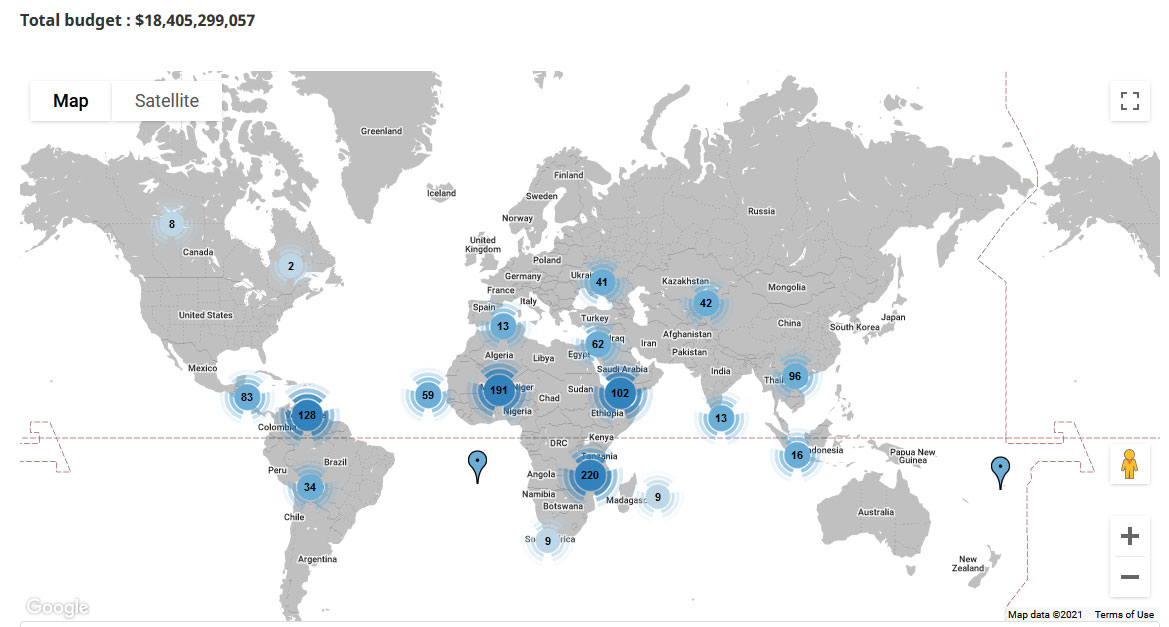 Above: Current operational foreign aid projects funded by Canada.
I'm not sure what Trudeau's game is: Why he is spending so much in "aid"? Why does an abortion-LGBT priority top his agenda? Why is Africa his focal point? It is a mystery. But I know it has got to stop!
SEND AN ACTION ALERT EMAIL NOW
Just think. $18.4 billion. That is just under Canada's entire National Defence budget. Think of all the good that could do? But a significant amount of that money is going to big, foreign leftist conglomerates determined to strong-arm Africa!
That is why I am asking you to speak with your Member of Parliament and demand an end to Trudeau's coercive, abortion-pushing, corporate-driven "Feminist International Aid Policy". This policy is hurting Africa and Africans. It is targeting them for depopulation and destruction.
This has got to stop!
Obianuju Ekeocha, who is featured in our "Obsessed" video exposé, has said this of Mr. Trudeau: "This is a man whose policies have directly supported the killing of Africa's youngest and most vulnerable – our preborn babies – and a man who is responsible for bankrolling the importation of a toxic form of feminism from the West." According to Ms. Ekeocha, this is a form of "ideological neocolonialism."

I thought Mr. Trudeau and his liberal, leftist friends were dead set against aggressive colonialism, oppressing the weak, and systemic racism? But isn't Trudeau's "Feminist International Aid Policy" merely those very sins repackaged in a stylish, politically-correct garment?
Please join me in reaching out to our MPs on this important issue. Send an email or make a phone call today using our easy Action Alert tool! It is essential that Canada end its coercive foreign aid policy, instituted by Prime Minister Trudeau and carried out by his Minister of International Development, Ms. Karina Gould.
Even if you have already signed our petition to Ms. Gould, I am asking you to take one additional step and use our Action Alert tool to email or phone your local MP.
SEND AN ACTION ALERT EMAIL NOW
Together, with God's help, we will strive to end Trudeau's deadly abortion-LGBT agenda in Africa.
Yours for Life,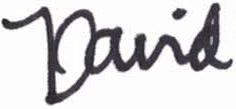 David Cooke
National Campaigns Manager
Campaign Life Coalition
P.S. You can access our Action Alert tool here: https://www.votervoice.net/CALIFE/campaigns/79597/respond
Comments