Bill C-314 Saves Mentally Ill Canadians
March 30, 2023 @ 10:15am
The Trudeau government is determined to make more and more Canadians "eligible" for their cost-saving euthanasia program (called MAiD or medical assistance in dying). First, it was the terminally ill. Then, it was the physically disabled. Now, the mentally ill – people struggling with depression, confusion, or anxiety – are next on their "hit list".
Bill C-314, the "mental health protection act", brought forward by Conservative MP Ed Fast, will help save troubled souls from suicide. It will help stop the radical expansion of Mr. Trudeau's "MAiD Service" death cult. Help us get it passed!
Originally, the Trudeau Liberals set March 17, 2023 as the "kill date" for mental patients – when mentally troubled Canadians could begin requesting a lethal injection. However, as that deadline approached, you and I spoke out – along with thousands of other concerned Canadians. We also got copies of my exposé on MAiD into the hands of all 338 MPs.
Thankfully, by the mercies of God, the conscience of the nation was pricked and MPs started listening.
As a result, we have been able to give mentally ill Canadians one more year of grace. The Trudeau government has pushed ahead the "kill date" for these troubled souls to March 17, 2024. This gives us one more year to keep fighting – and hopefully we can get Bill C-314 passed!
Mr. Ed Fast, Member of Parliament for Abbotsford, B.C., has brought forward this bill to bar all mental disorders from Trudeau's euthanasia regime. This will ensure we prioritize suicide prevention over suicide provision in our mental health strategy. This will also ensure death is never an acceptable, state-sanctioned option for loved ones and friends whose thinking is clouded and confused.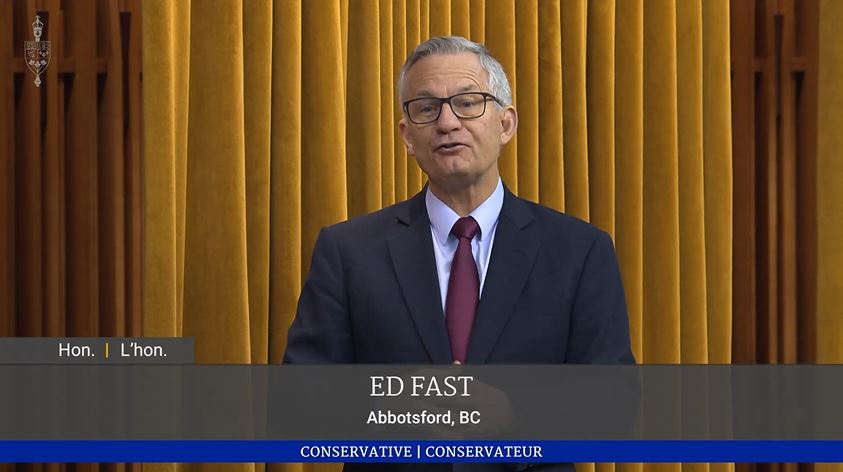 Mr. Fast had these inspiring words to say as he introduced his bill in the House of Commons last month:
"Mr. Speaker, life is precious and is a beautiful gift. With that in mind, I stand here in support of Canada's most vulnerable. Eight years ago, we warned the Liberal government that its assisted death legislation would create a slippery slope that would put at risk the lives of many vulnerable Canadians. We were right.
"The Prime Minister has engineered an unprecedented expansion of Canada's assisted suicide regime by including mentally ill persons and signalling he wants to include children as well. There is absolutely no consensus among Canadians that we should do this.
"My bill, the mental health protection act, would repeal the government's decision to extend assisted death to mentally ill persons. Instead of inexorably moving toward a culture of death, let us celebrate and nurture a culture of life. Let us provide these vulnerable Canadians with the social and mental health supports they need to enjoy meaningful and joy-filled lives."
Those are some powerful words! Isn't it good to know there are people like Ed Fast speaking up in our halls of power?
As Mr. Fast noted, mentally ill Canadians need care not killing. According to Dr. John Maher, psychiatrist at the Canadian Mental Health Association and editor-in-chief of the Journal of Medical Ethics in Mental Health:
"Inducement to suicide while simultaneously denying mental health care to two-thirds of Canadians who urgently need it is an unconscionable failing. MAiD for mental illness absolutely violates the Supreme Court requirement to preserve life whenever possible. Directly undermining suicide prevention efforts is an insidious and ablest perversion of our mental health care duty. Mental illness is treatable, and death is not treatment."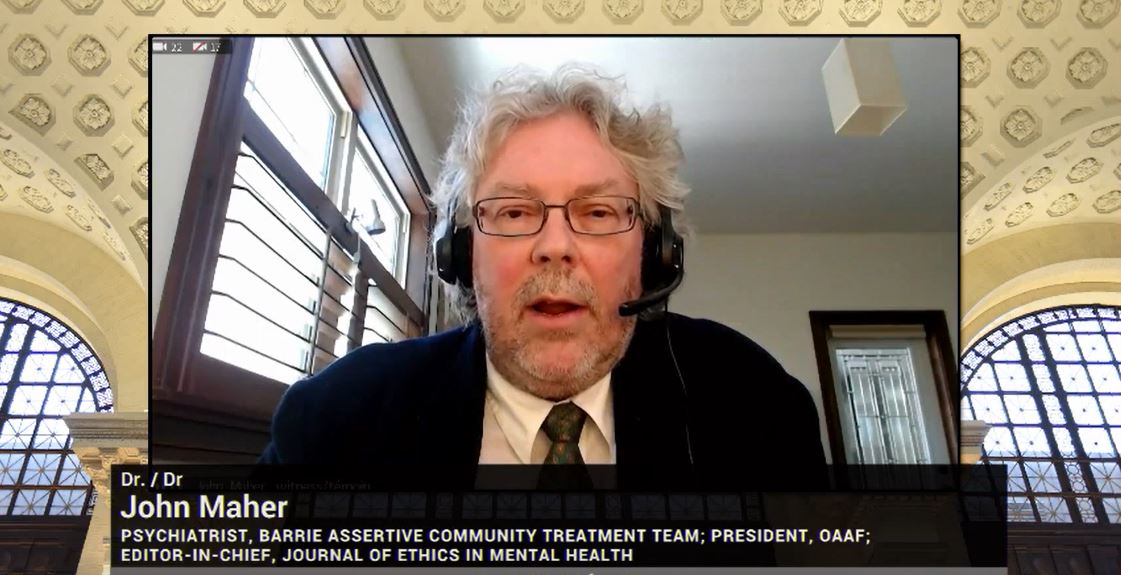 Dr. Maher is absolutely correct. Death is not treatment. Murder is not medicine.
We would do well to remember the story of Job in the Bible. Job was a man who suffered more than most – both through physical ailment and intense mental anguish. He had more reason to despair than most, having lost his children, his possessions, and his health. And yet, despite his wife's pressure to "curse God and die", Job would not give in to temptation. Suicide was never an option. Rather, he acknowledged the sovereignty of God over life and death, giving us the words that continue to guide us to this day:
"The Lord gave, and the Lord has taken away; blessed be the name of the Lord." (Job 1:21).
We must insist our MPs respect the prerogatives of God over life and death. They must protect the lives of vulnerable Canadians experiencing times of mental distress, depression, and anxiety. Mental illness is treatable and suicidal thoughts should never be indulged.
Help us make Bill C-314 the law of the land by reaching out to your MP today with an Action Alert Email. Urge him or her to pass Ed Fast's "mental health protection act". We have less than one year to do this, so time is of the essence.
May God bless our efforts and answer our prayers.
You can write your MP using our Action Alert Email tool here: https://www.votervoice.net/CALIFE/Campaigns/103324/Respond
Comments