A historic day for parental rights in Canada
September 20, 2023 @ 4:03pm
Wednesday, September 20th, 2023, will go down in history as a turning point for the parental rights movement in Canada.
The Million Person March For Children was an unequivocal success, uniting parents and grandparents with aunts and uncles and people from diverse religious communities with a singular goal in mind ...
To protect all children from the dangers of the LGBT indoctrination and Gender Ideology that have been taking over our schools.On this historic day, the shout "Leave our kids alone!" rang round the nation at parliament buildings, city halls, and school board offices.
I would like to congratulate – and profoundly thank – the organizers of the Million Person March For Children, especially Kamel El-Cheikh, the muslim dad and Ottawa businessman who came up with this idea. While we may not agree with all of the organizers talking points, we acknowledge being in their debt for pulling off this amazing event.
Even though Campaign Life Coalition's role was promotional rather than organizational, we had many of our staff members out on the front lines for this extraordinary #1MillionMarch4Children (this hashtag trended the past three days!).
OTTAWA
The main protest was at Parliament Hill in the nation's capital.
CLC's National Capital Organizer Debbie Duval was in the thick of things, shoulder-to-shoulder with the marchers. She was filing reports back to our team throughout the morning, and thought the size of the crowd was overwhelming, "like nothing" she'd ever seen before, saying she could "hardly move," and that it looked like "a gazillion people" all in one place. Debbie even wondered if it was larger than the freedom convoy's numbers.
Have a look at some of Debbie's photos from the Ottawa march.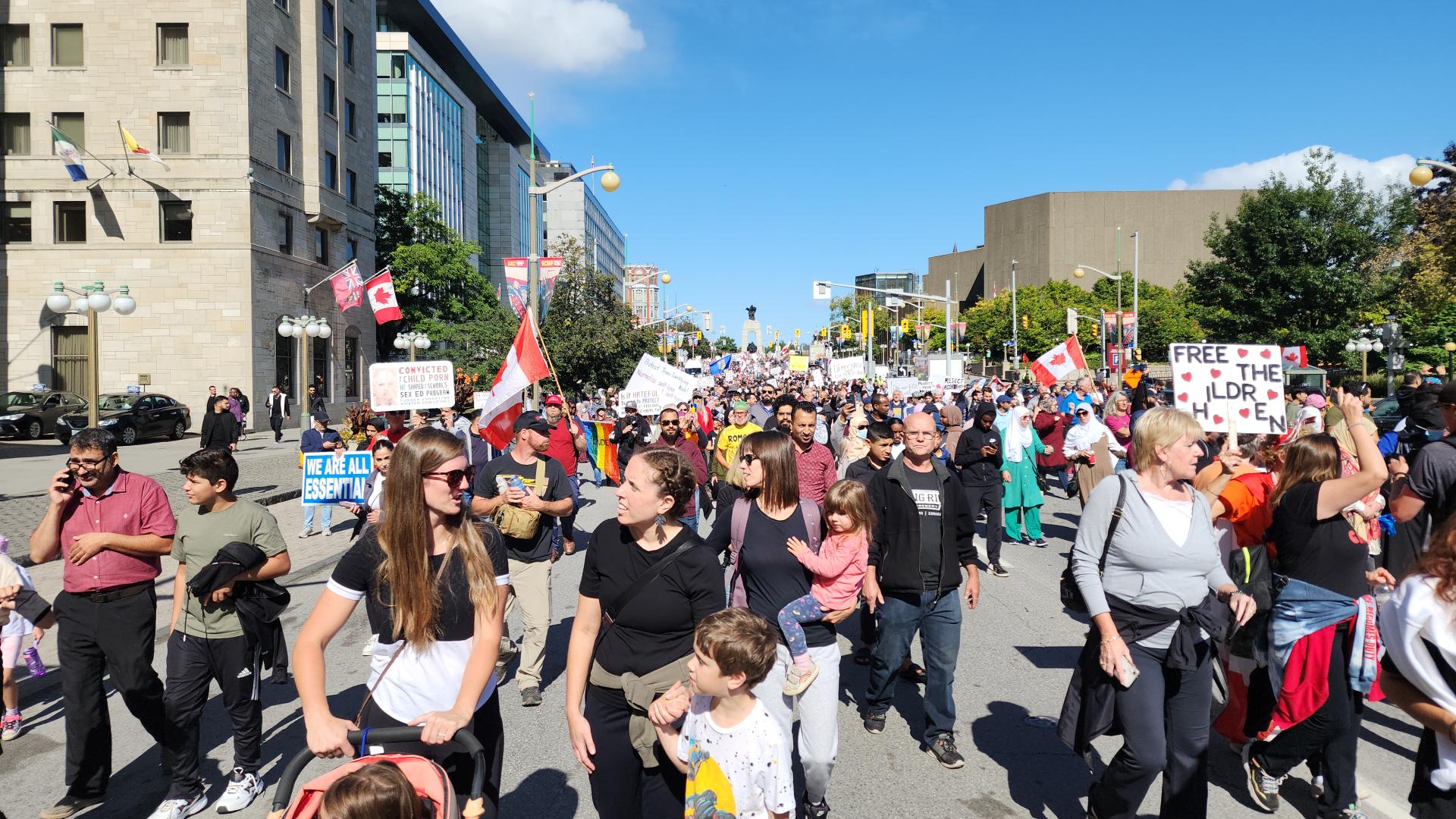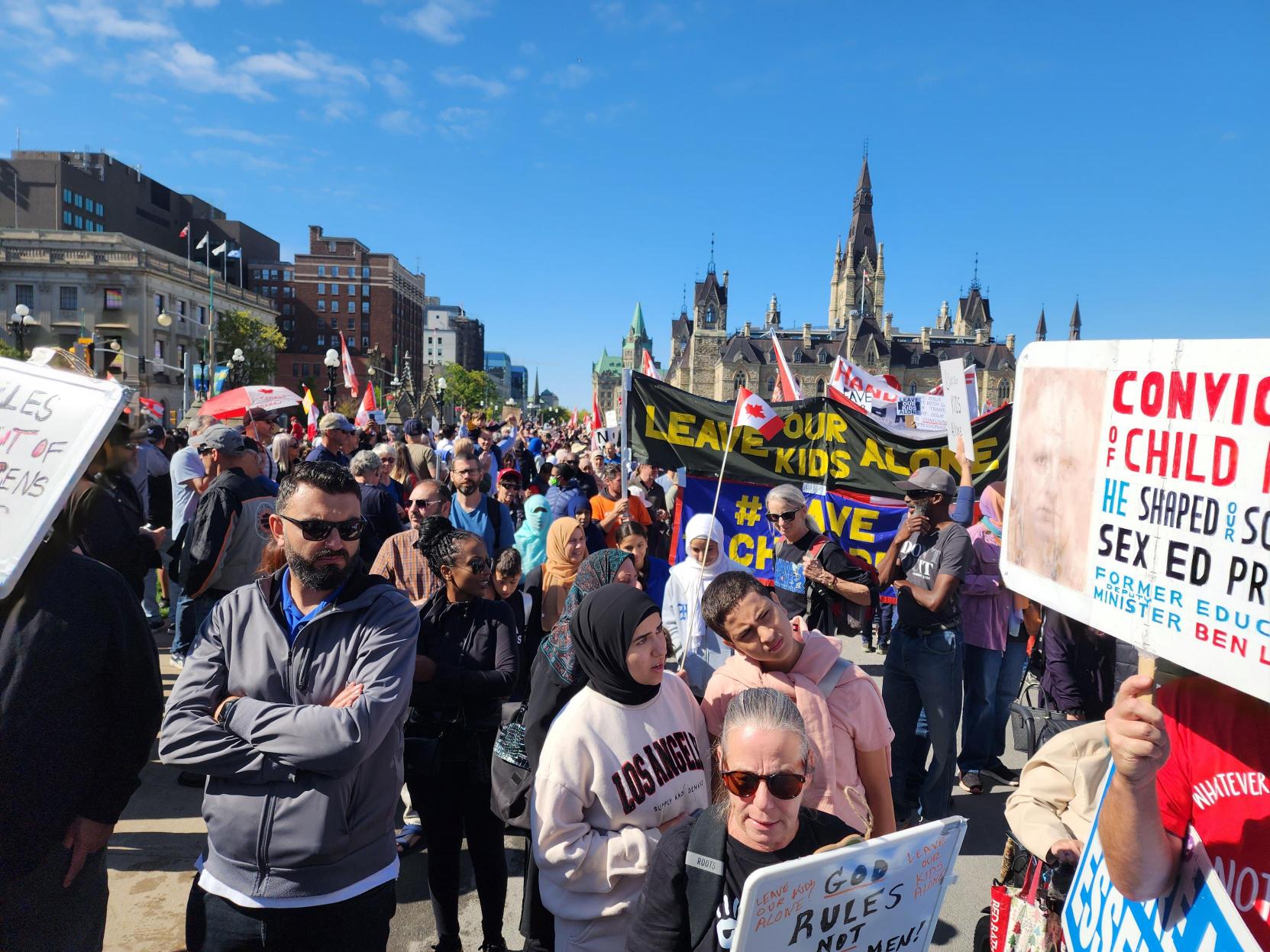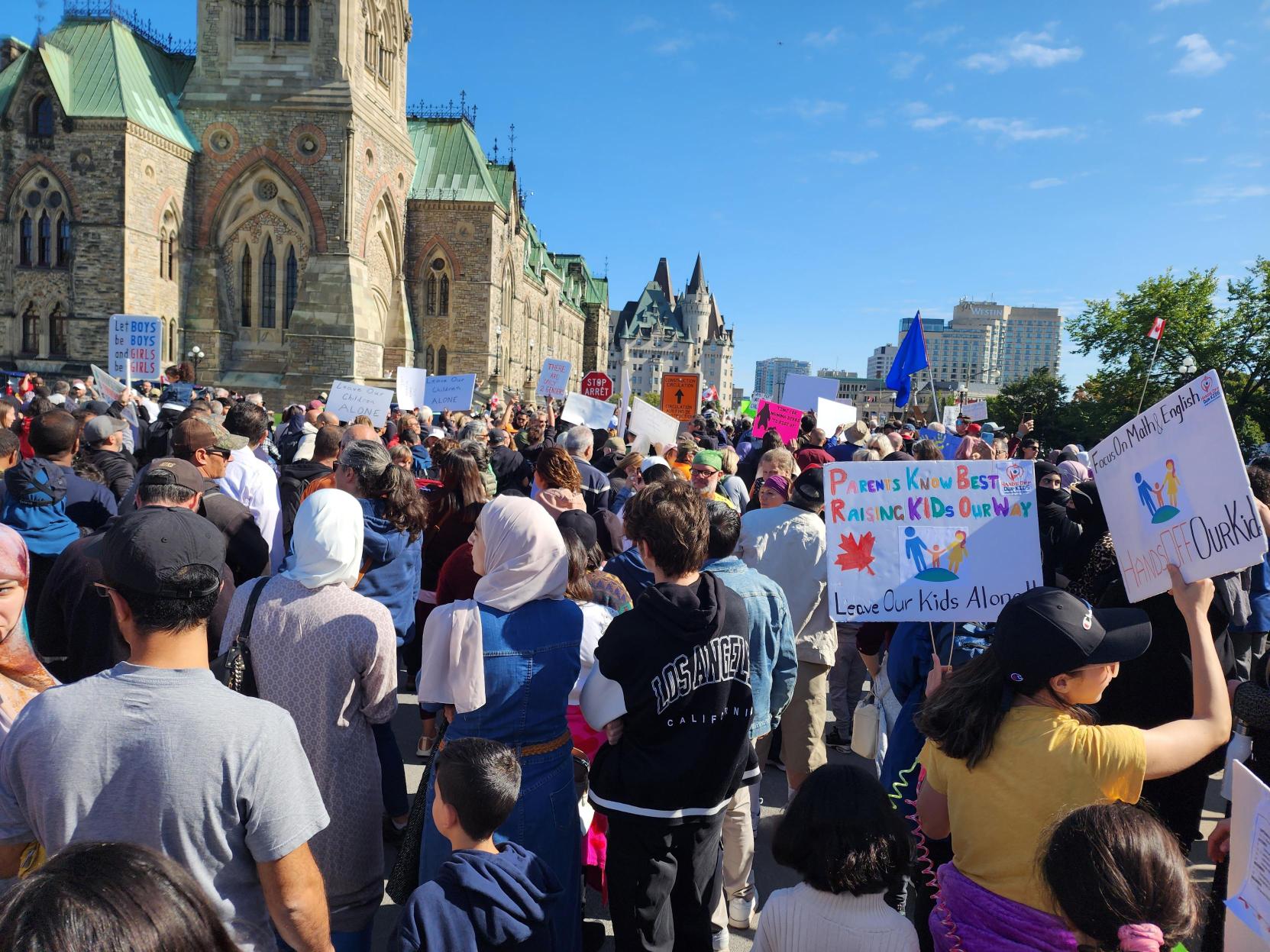 HAMILTON, ON
I was on the ground outside the local Hamilton-Wentworth District School Board, and you need to see one of the videos I took phone to get an appreciation for just how many people showed up.
MISSISSAUGA, ON
Our Vice-President, Matthew Wojciechowski, and CLC's Director of Education and Advocacy, Josie Luetke, were our eyes and ears in Mississauga, Ontario. They were on the scene early and sent in plenty of pictures from the parental rights demonstration outside City Hall.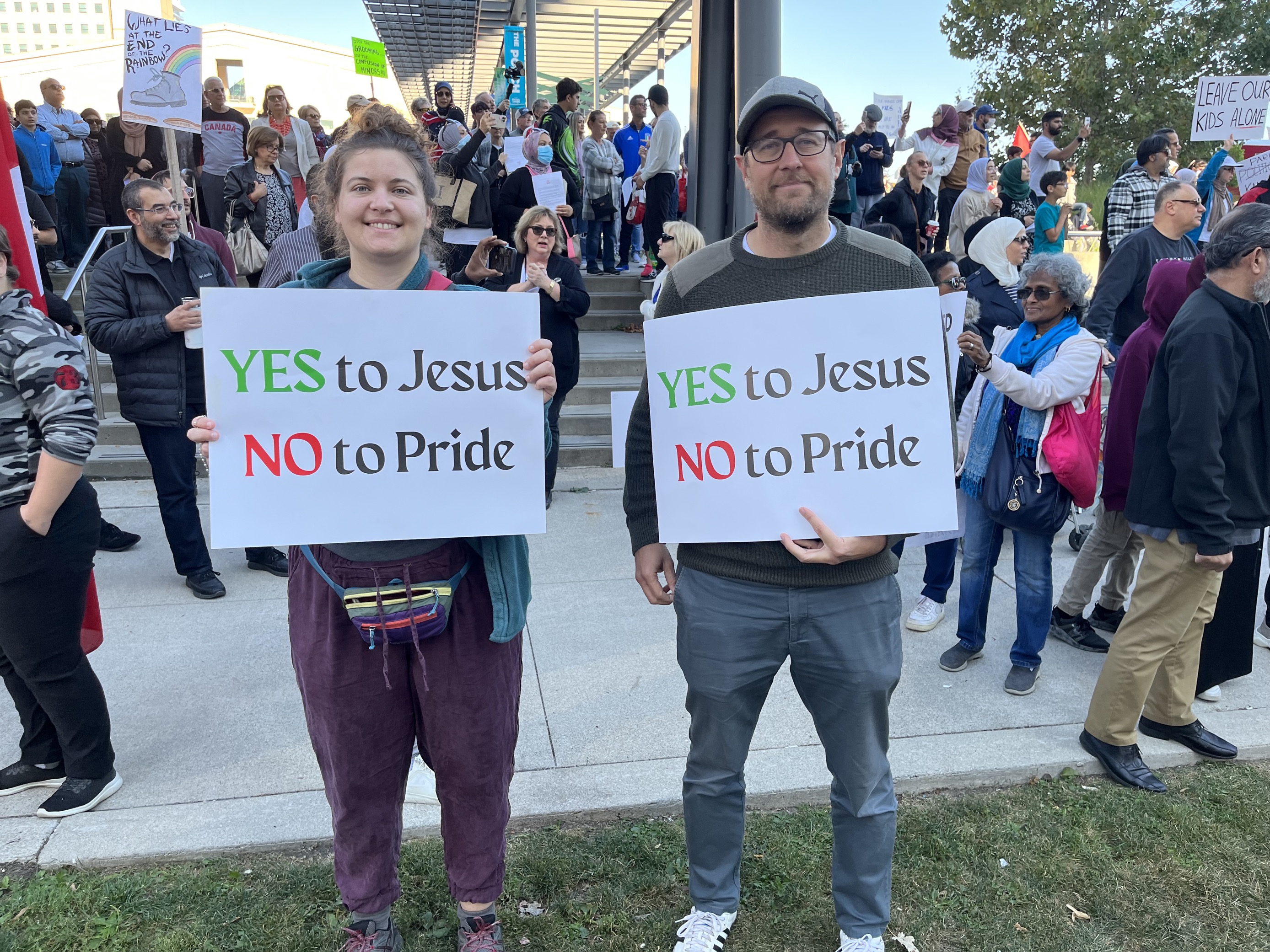 ABOVE: Josie Luetke and Matthew Wojciechowski at Mississauga City Hall.
Massive crowd gathered in front of Mississauga City Hall. Non-stop supportive honking from drivers-by including a few truckers and maybe even a school bus. Hard to tell cause everyone was honking! #1MillionMarch4Children #LeaveOurKidsAlone pic.twitter.com/cwazPsVm3P

— Matt W (@MattWoj) September 20, 2023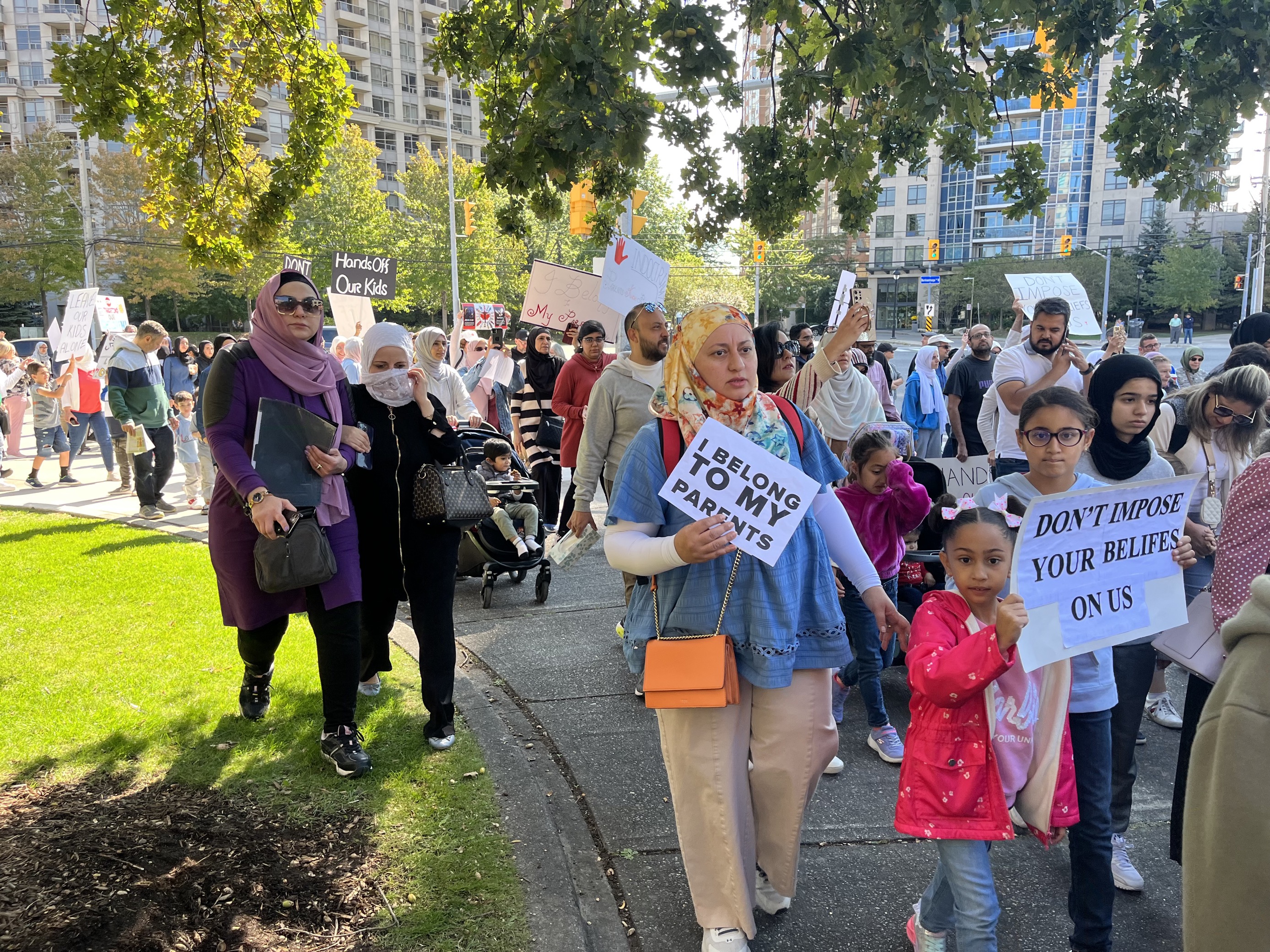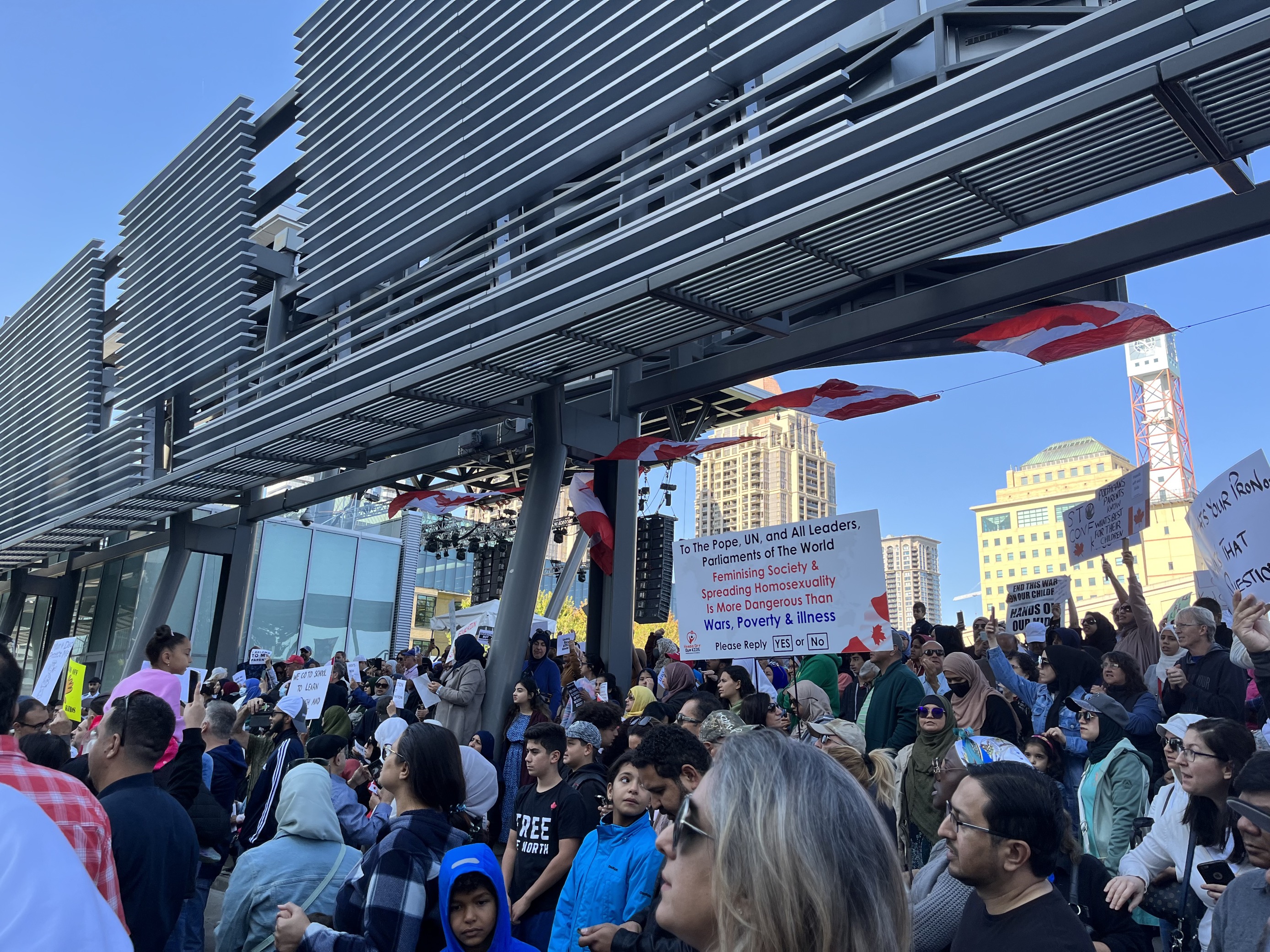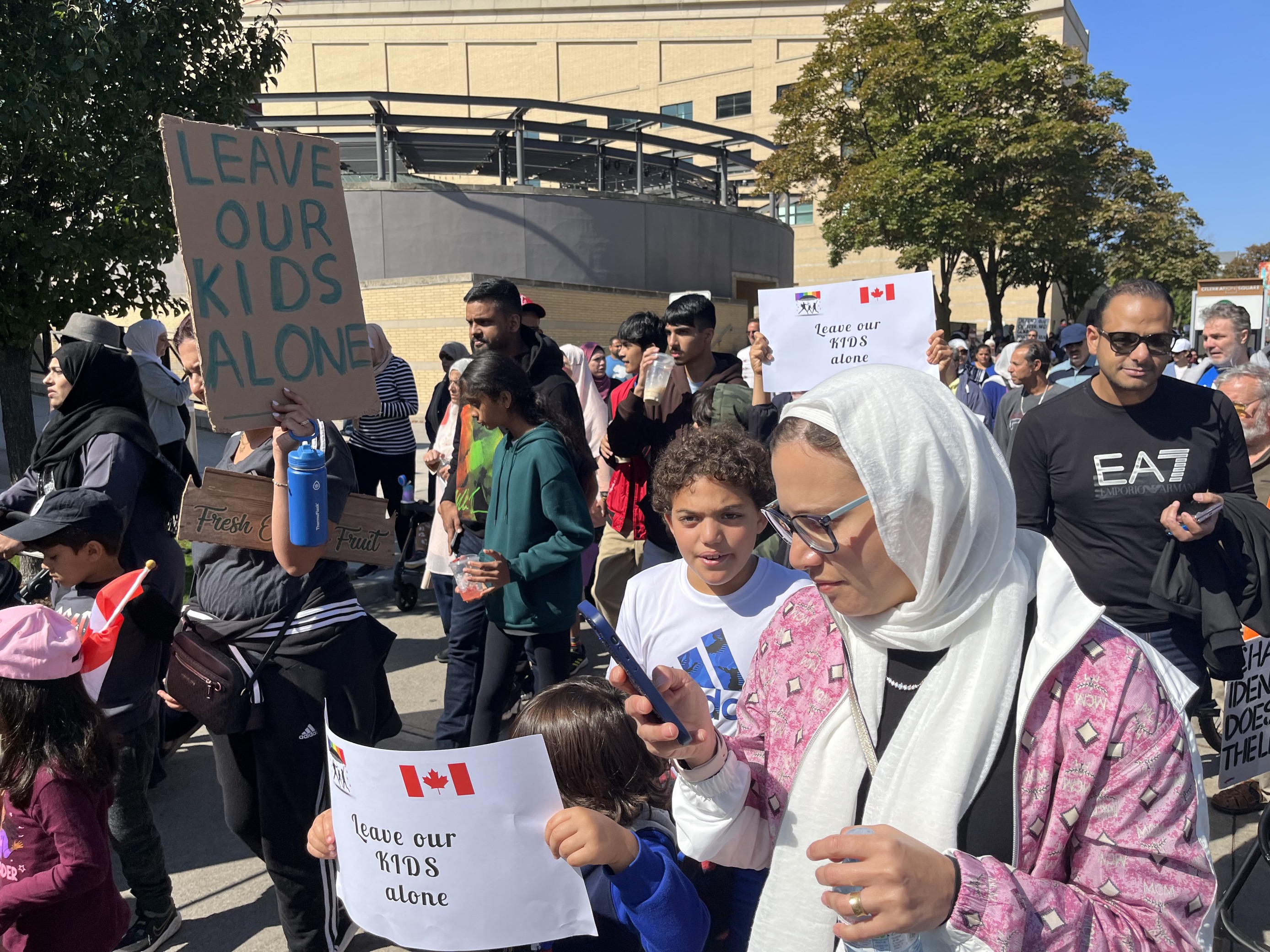 KITCHENER, ON
Campaign Life Coalition's Director of Political Operations, Jack Fonseca, was there for us in Kitchener, where he estimated that 2,000 parental rights protestors, including children with their families, rallied at City Hall. About 300 LGBT activists counter-protested, many of them masked, to hide their identities. Jack published an informative, 11-part thread of the protest with some insightful commentary, photos and videos on Twitter. (If you want to call it X, go right ahead.)
Huge parental protest against LGBT indoctrination in schools here at Kitchener City Hall for the #1MillionMarch4Children. #cdnpoli pic.twitter.com/3vW3b9QHO7

— Jack Fonseca (@JackFonsec) September 20, 2023
13-year-old boy in Grade 8 pleads for schools to stop filling children's heads with sexual programming. At Kitchener's #1MillionMarch4Children.#cdnpoli pic.twitter.com/H0h40q1seb

— Jack Fonseca (@JackFonsec) September 20, 2023
Parental rights rally at Kitchener City Hall has just concluded. But not over yet. What looks like a couple thousand parents are now marching down the street to Victoria Park to continue protesting against LGBT indoctrination in the schools. #1MillionMarch4Chidren @WCDSBNewswire pic.twitter.com/RXCsw0vraw

— Jack Fonseca (@JackFonsec) September 20, 2023
Medicine Hat, AB
CLC's riding captain in Medicine Hat, along with his wife and children attended the Medicine Hat event, where he reported that hundreds of pro-family protestors gathered to demand the removal of SOGI (Sexual Orientation & Gender Identity) curriculum from their schools.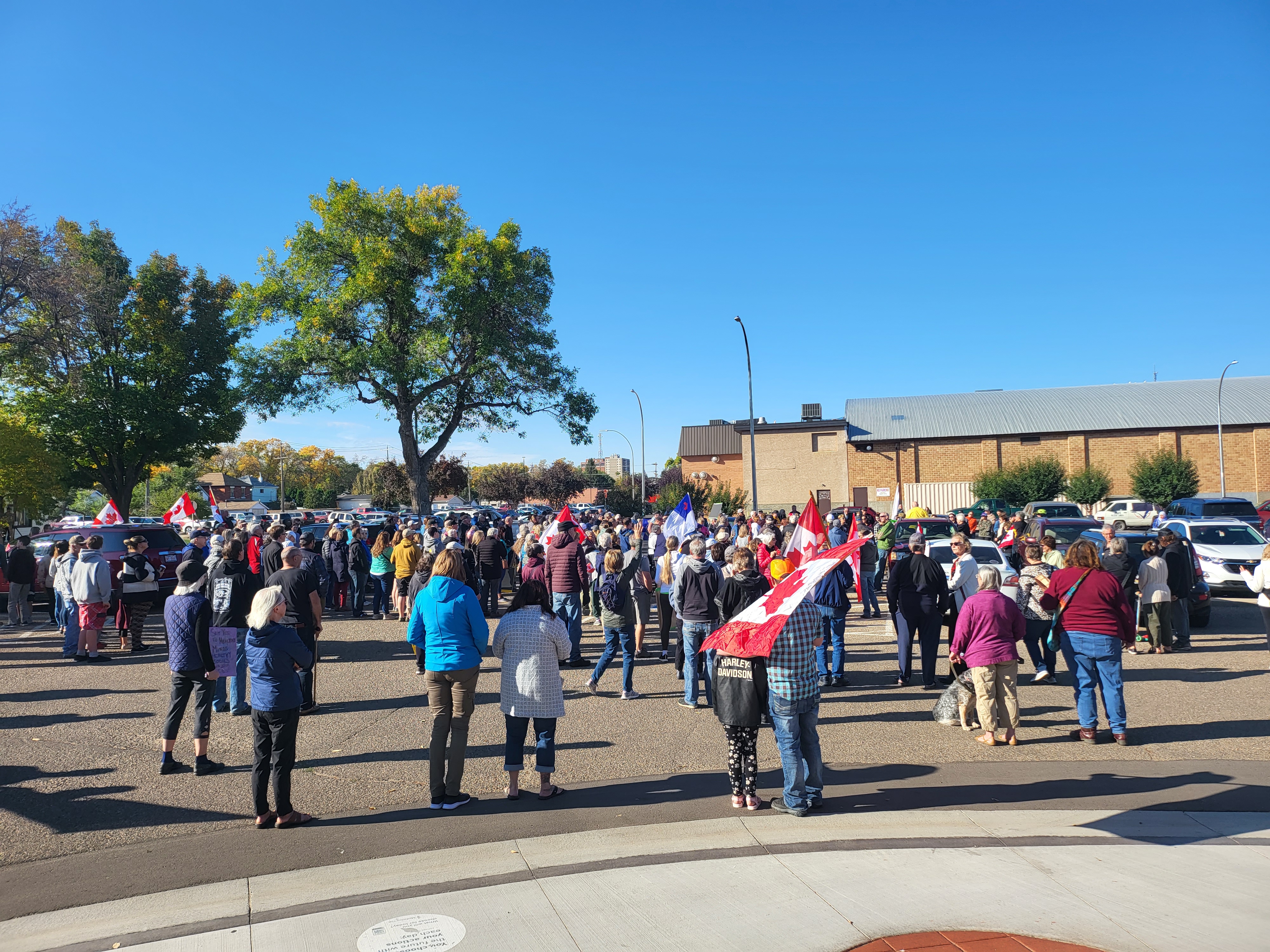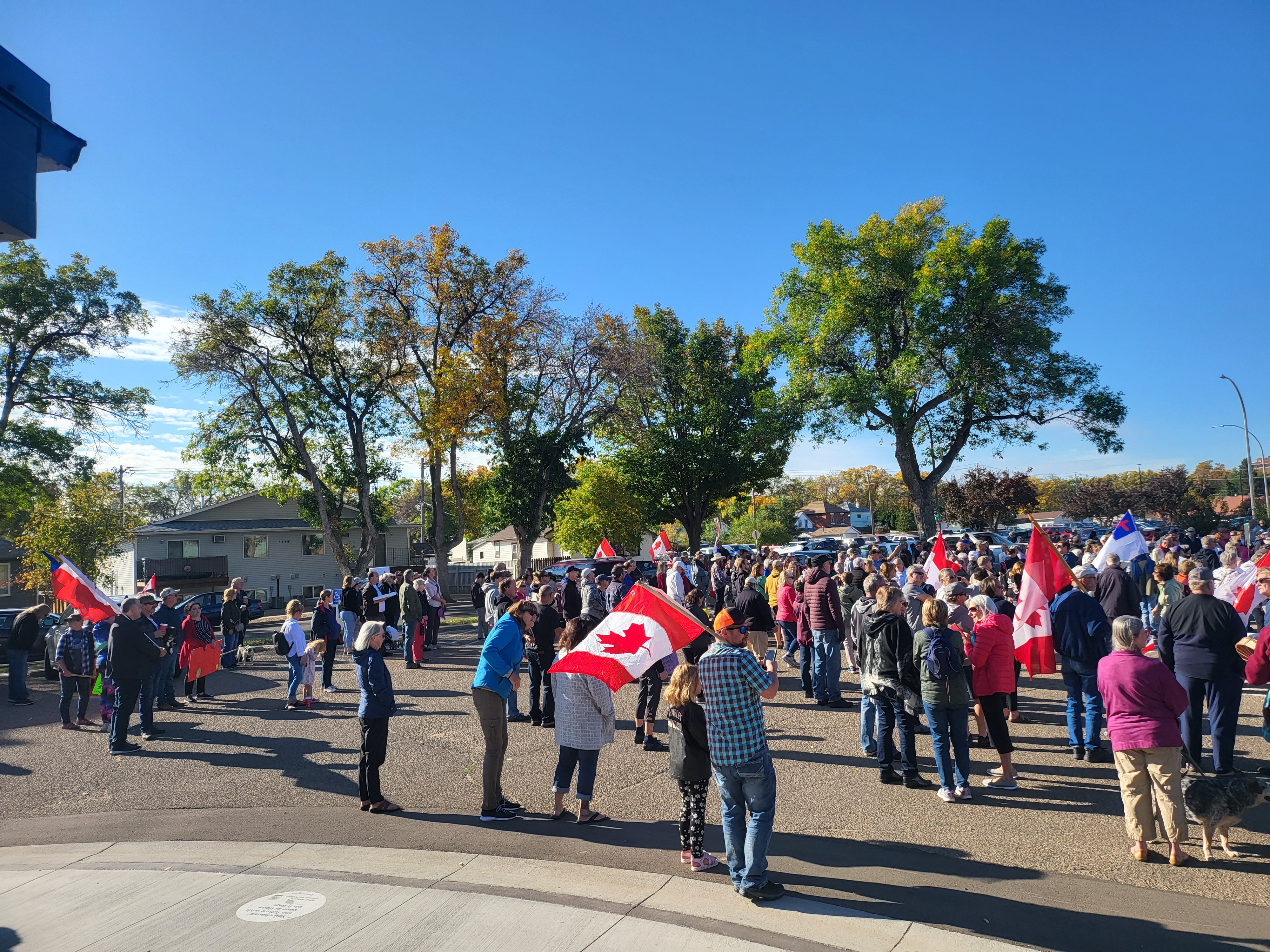 Montreal & Quebec City
We also had staff from our Campagne Quebec Vie branch office at the Million Person Marches in Montreal and Quebec City, where turn out by parents against grooming was very large.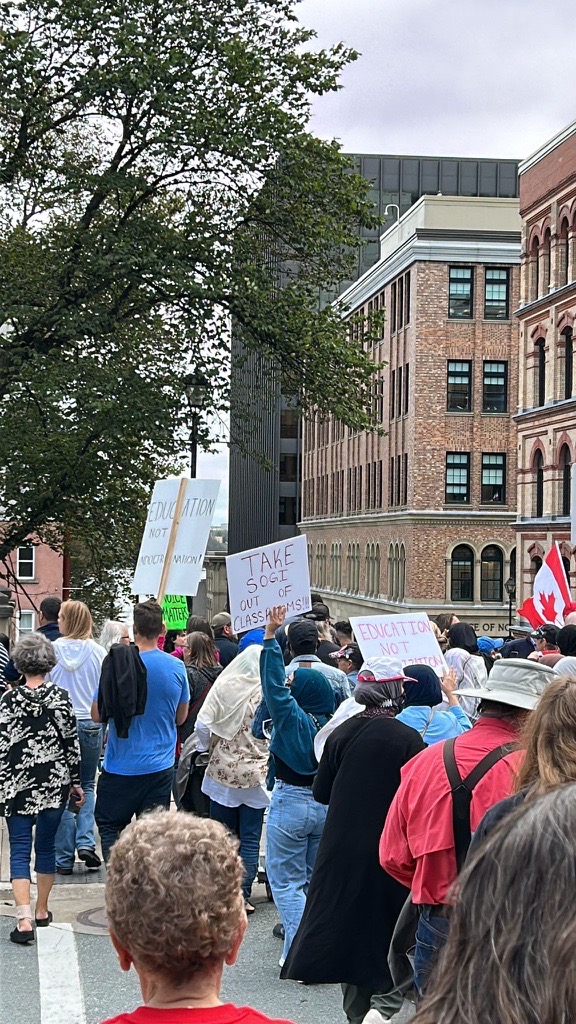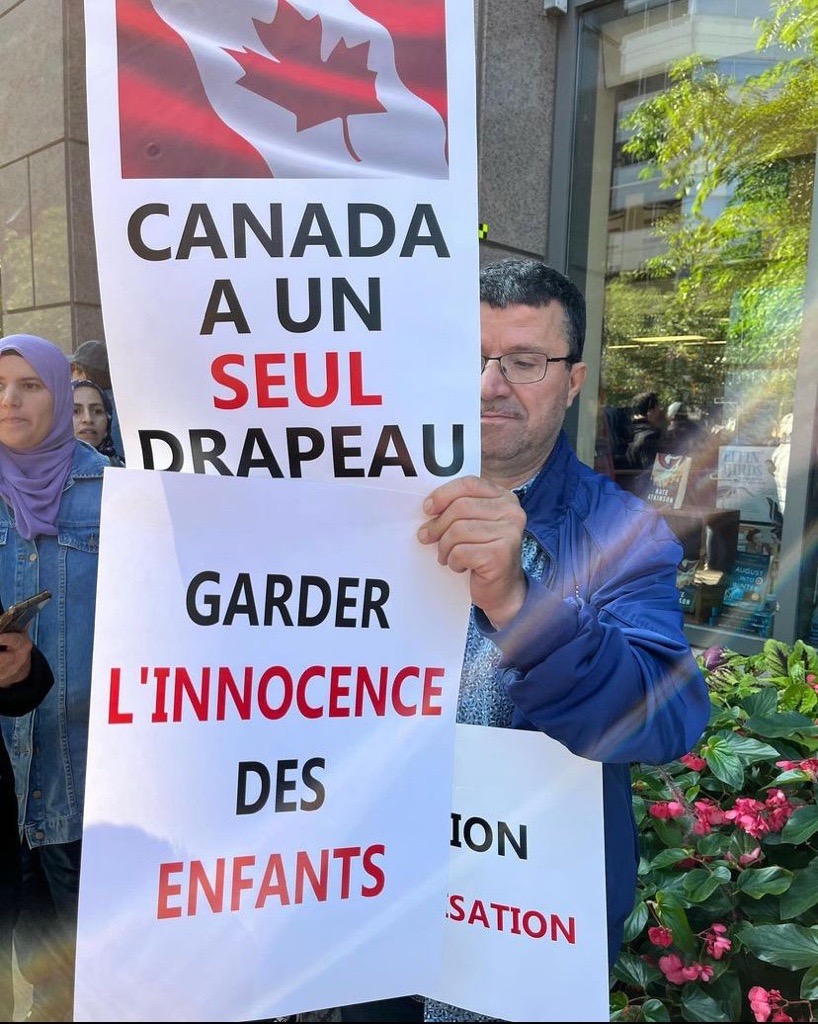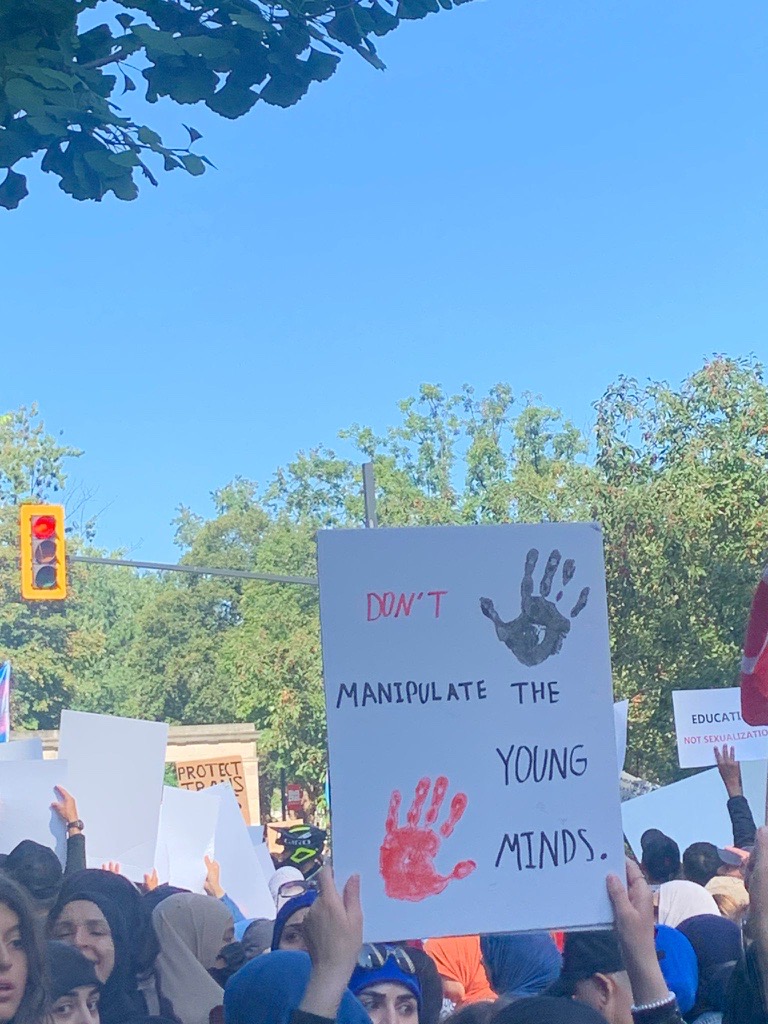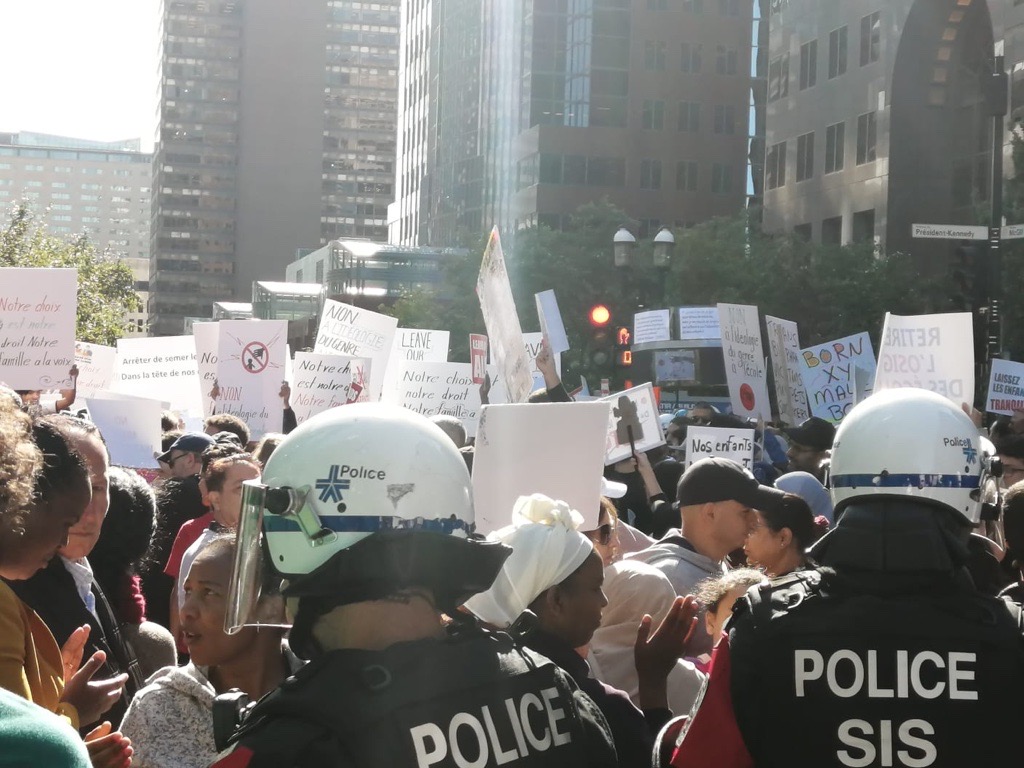 To catch up on all of CLC's reporting from today, you can visit our Facebook page or check out our Twitter account.
INDEPENDENT MEDIA REPORTED THE TRUTH
Thanks to social media, Canadians didn't have to rely on the legacy media outlets for coverage of the Million Person March For Children, and you'll be able to get an honest perspective on just how big the turn out was.
While dishonest outlets like CTV were busy spinning their coverage to constantly highlight only the LGBT and labour union counter protestors, and their false narrative of parents as "haters" and "white supremacists", independent media like Rebel News and True North were reporting the facts from Ottawa, Montreal, Calgary, and Coquitlam.
"LEAVE THE KIDS ALONE".

People are coming together at Parliament Hill for the 1 Million March 4 Children.

MORE: https://t.co/CDi95ZBSOb #1MillionMarch4Children pic.twitter.com/SCsNPlJz3b

— Rebel News (@RebelNewsOnline) September 20, 2023
1 Million March 4 Children - LIVE IN MONTREAL- #1MillionMarch4Chidren https://t.co/gSC0KJQnzh

— Alexandra Lavoie (@ThevoiceAlexa) September 20, 2023
The #1MillionMarch4Chidren spanning many blocks as it makes it way through downtown Calgary.https://t.co/QprPAuTIIJ #1MillionMarch4Chidren pic.twitter.com/DGKxfy4nie

— Adam Soos ⳩ (@ATSoos) September 20, 2023
Coquitlam BC protestors for the #1MillionMarch4Chidren Children bypassed the LGBTQ sex activists to gather behind the city hall instead.

State choice media did not follow them to hear their side of the what their protest is actually about.

Head to StopClassroomGrooming for more pic.twitter.com/5rBlKkrCjL

— Drea Humphrey - Prepping and Politics (@DreaHumphrey) September 20, 2023
There was even an incident caught on camera of some counter-protestors trying to provoke some of the parents:
WATCH: Far-Left counter protester went into the crowd of the #1MillionMarch4 Children to provoke the Muslim parents in front of the corporate media camera.https://t.co/taoLNIK40U pic.twitter.com/GWOmoi9OIX

— Alexandra Lavoie (@ThevoiceAlexa) September 20, 2023
Contrary to the lies and misrepresentations of the media, the crowds were not "hateful" or "bigoted," and you can see that for yourself in the coverage in this video posted by True North, which got retweeted by Elon Musk himself!
September 21, 2023
All in all, this was a truly a remarkable day for the parental right's movement here in Canada. And as a reminder, CLC helped set the wheels in motion for this parental uprising - or at least created an appetite for it - by launching the first-ever, National Pride Flag Walk-Out Day earlier this summer. We had reached out to parents across the country, encouraging them to keep their children home on June 1st, the day when most schools do some kind of LGBT "Pride" flag celebration. The response to that call-to-action was phenomenal, with some school boards experiencing absentee rates ranging from 30-75 per cent!
LEAVE OUR KIDS ALONE!
Did 1 million people actually turn out? Maybe, maybe not. It's hard to say, but the final numbers are almost beside the point.
What is clear, is that the Million Person March For Children was a unifying moment for the parental rights movement in this country, one that our elected officials won't be able to ignore, but ...
Now it's time to build on the momentum, and we still have a lot of work to do.
MORE PARENTAL PROTEST ACTIONS
If you live close enough, consider participating in the Education over Indoctrination rally in Toronto on Friday September 22, being led by teenager Josh Alexander and Billboard Chris. It will take place in front of Victoria Park Collegiate Institute, located at 15 Wallingford Rd (Click here for directions) and Annunciation Catholic School (Click here for Directions), starting at 11:00 AM EDT.

For those of you with children or grandchildren in the Toronto District School Board or in the Durham District School Board, please consider keeping your children home from school for the rest of the week. Why? CTV News reported that the TDSB and DDSB decided to raise the LGBT Pride Flag for the rest of the week, in order to show their contempt for parents and the #1MillionMarch4Children. Don't let that insult go without a response!
These are great ways to keep the momentum building towards a restoration of our parental rights in education, and to send the message, "Leave our kids alone!"
Please keep Campaign Life Coalition in your prayers, because our work is rooted in our faith in God and the power of the Holy Spirit, and especially for the children and those who corrupt them as we read in 1 Corinthians 8:12, "Now when you sin thus against the brethren and wound their weak conscience, you sin against Christ."
Keep an eye on your inbox for more emails about how you can get involved in Canada's parental rights movement. You can also sign up for regular updates by subscribing to our weekly newsletter, the Canadian Pro-Life News Bits, where we let you know what's happening on our country's pro-life and pro-family front.
Thank you for your support and God bless.
Comments