Justin Trudeau the abortion bully
August 28, 2017 @ 9:19am
On August 22, during a state visit to Canada by Ireland's newly elected Taoiseach (Prime Minister) Leo Varadkar, Justin Trudeau lectured the Irish leader on so called 'abortion rights' urging him to legalize the killing of preborn children in Ireland. It's no surprise Trudeau wants to influence Varadkar who is holding a referendum next year to repeal the Eighth Amendment to the Irish Constitution, which until now has protected the right to life of children before birth. In case you haven't noticed already, Trudeau enjoys lecturing foreign leaders on the issue of abortion. Earlier this year, Trudeau committed $650 million to lobby/pressure nations in Africa to remove judicial and legal barriers to abortion on demand in return for foreign aid. Back in June, his minister of foreign affairs proudly claimedthat abortion is at the core of Canada's foreign policy.
Not only is abortion illegal in Ireland, the nation also boasts one of the world's lowest rates of maternal mortality. The abortion industry along with their many friends at the United Nations claim that maternal mortality decreases when abortion is made legal. The Irish example proves them wrong and continues to be a thorn in their side.
Even though the Irish Prime Minister seemed to entertain Trudeau's obsession with abortion during his visit, he did recently reject the UN's criticism of Ireland's abortion laws stating: "One thing I would be very firm about is that whatever laws we have in Ireland, those laws should be determined by either the Irish people through a referendum or through the Oireachtas (the Irish Legislature) voting democratically."
In response to Trudeau's comments, spokesperson for Ireland's Pro-life Campaign, Dr. Ruth Cullen said "I'm a little surprised that abortion campaigners are using the Taoiseach's trip to Canada to try and drum up support for abortion in Ireland given Canada's particularly grotesque abortion laws. Canada in effect provides no legal protection for unborn babies throughout the entire nine months of pregnancy." Cullen also added that "If an issue is going to be made of Ireland's abortion laws in the coming days, then the inconvenient truth about Canada's abortion law must also be front and centre of any discussion."
The Life Institute, another pro-life organization in Ireland has also criticized Justin Trudeau, bringing to light Canada's current state of affairs which permits abortion until birth and has failed to protect babies who have survived abortion.
Spokeswoman for the Life Institute, Niamh Uí Bhriain, said that "In Ireland we protect the human rights of both mother and baby, and Canada could learn from Ireland in this regard."
We agree.
Check out these gems from the Life Institute. Be sure to share them online.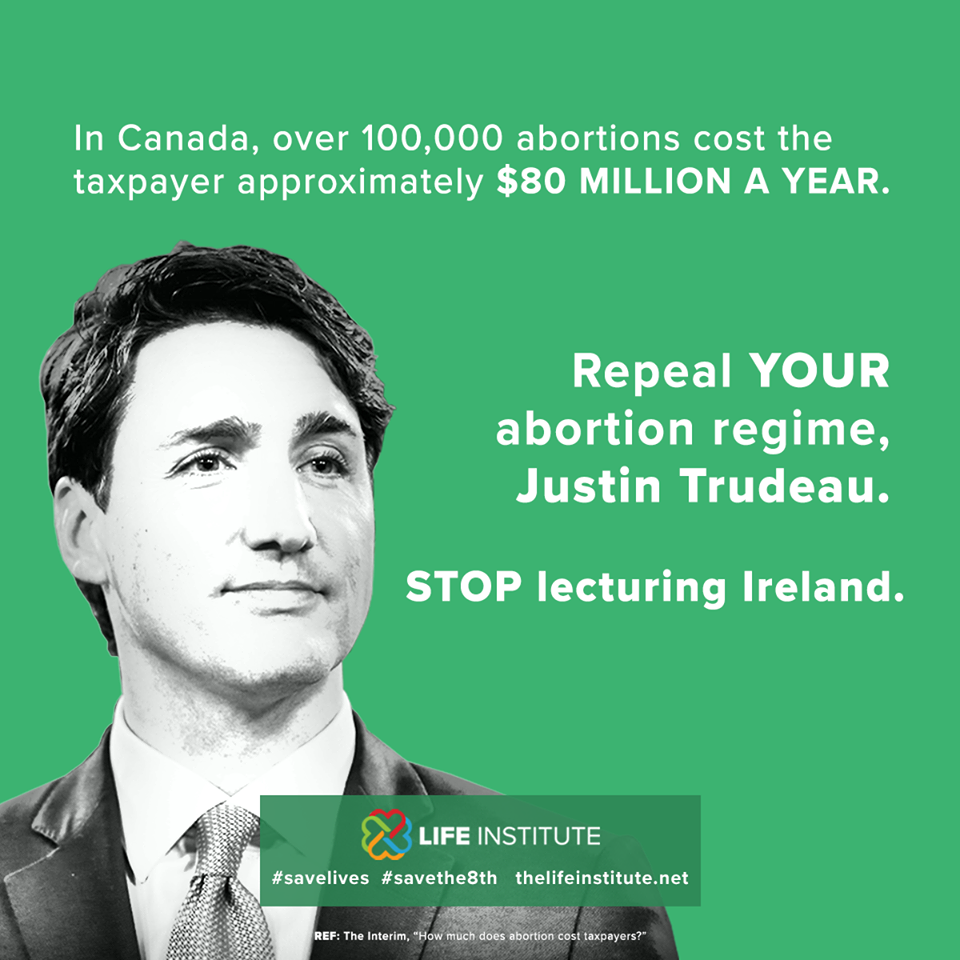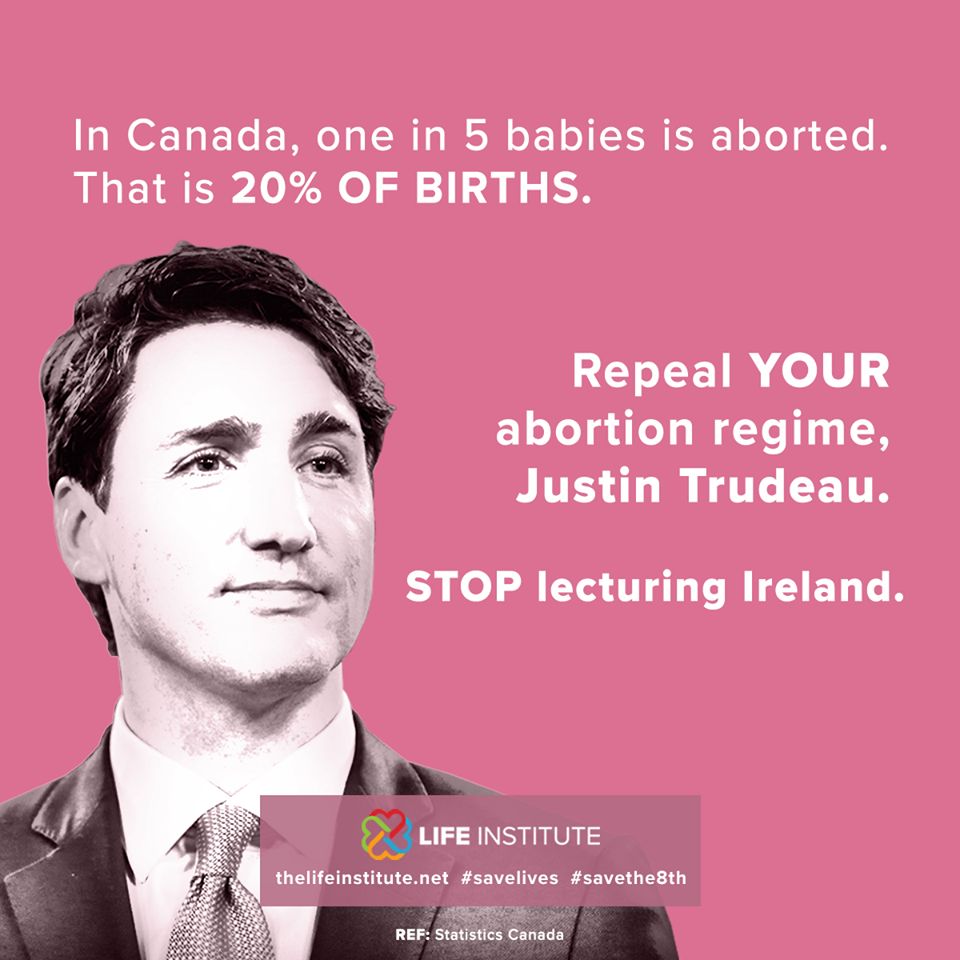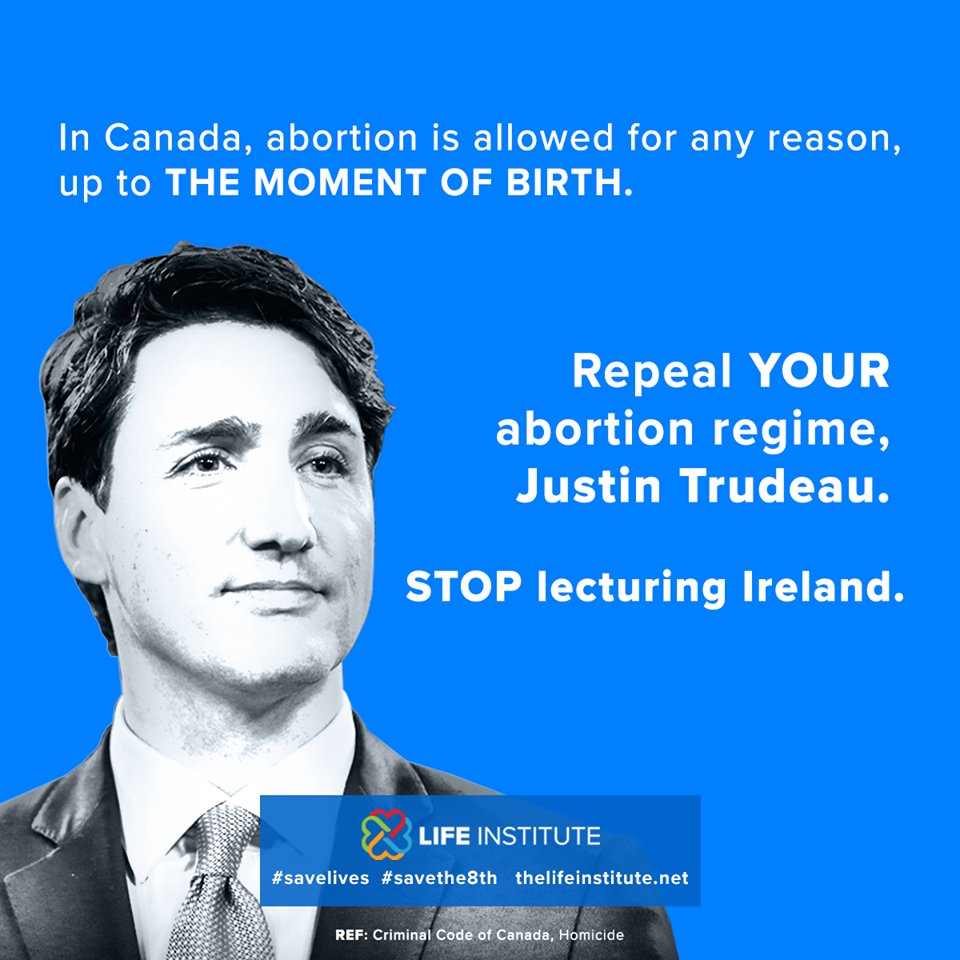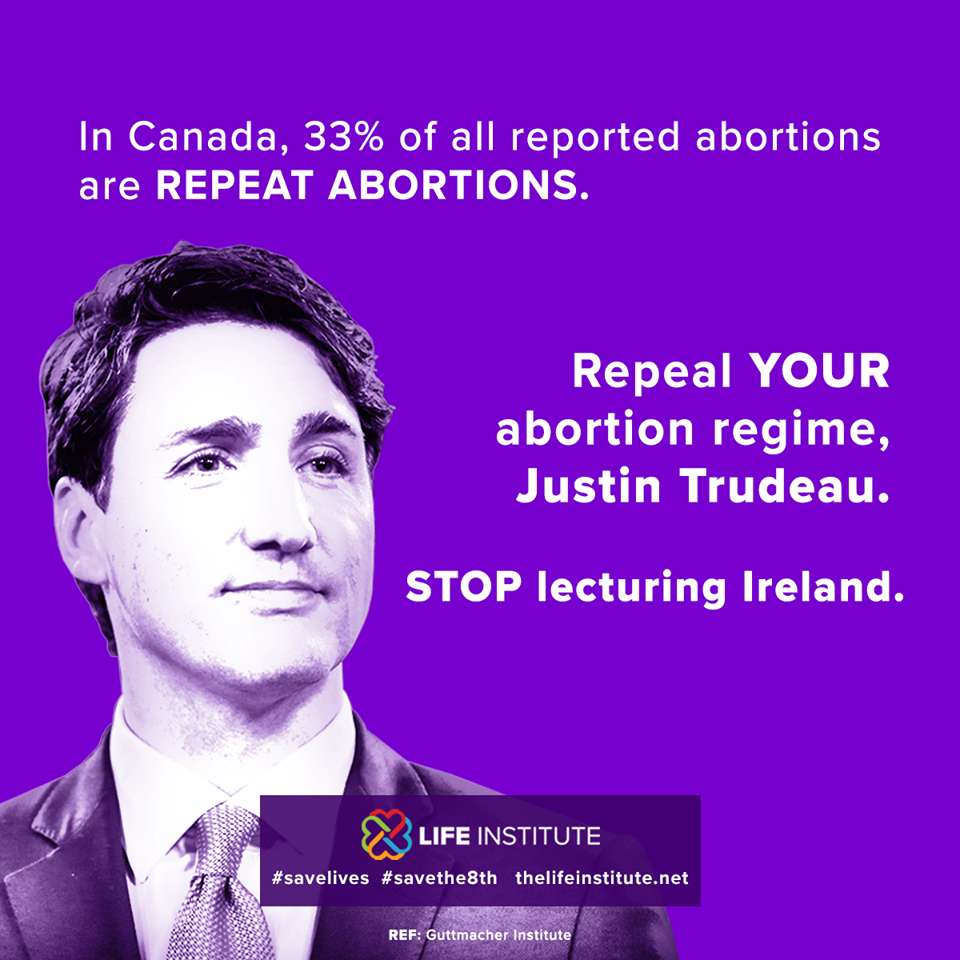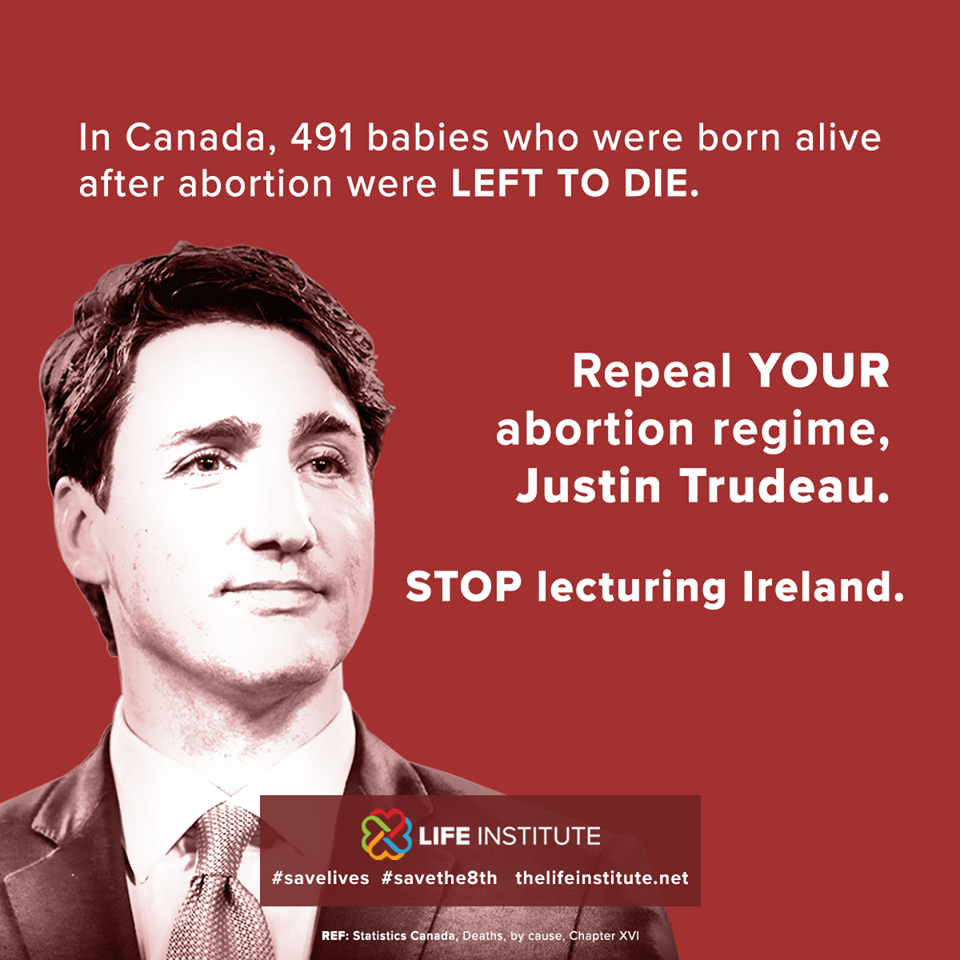 Comments