Protest against radical sex ed
Starts: September 21, 2016 @ 12:00pm
Ends: September 21, 2016 @ 2:00pm
Where: Queen's Park, 111 Wellesley St W, Toronto, ON

Please join the next major protest against Kathleen Wynne's radical S/x-Ed curriculum. It'll take place on Wednesday, September 21, at Queen's Park in Toronto. This protest is organized by the Canadian Families Alliance (CFA).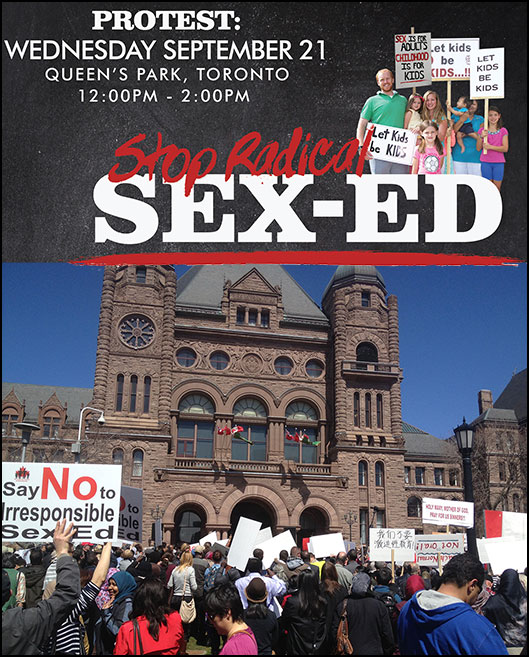 Our goal is to have thousands of parents, grandparents, and concerned citizens from across Ontario, in front of the provincial legislature.

We will demand respect for parental rights. We will speak out against the s/xualization of children. We will demand the full repeal of a poisonous sex program that is being forced on elementary school children, with classroom lessons like these:

Please join us, either individually or with a group.
GET THE WORD OUT
1. Share our promotional poster
With members of your church, friends, your email list, and on social media. Download the 8.5x11 poster.

2. Organize a bus trip
To bring members of your church and local community to Queen's Park. We've created a special poster for those who want to organize a bus, which includes a space to write in your trip details.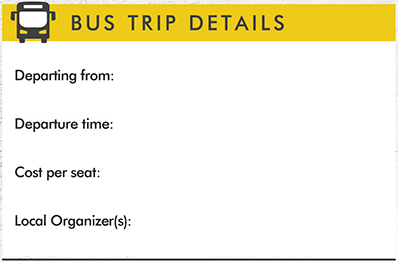 Download the poster for bus organizers.
3. Join a bus in your area
Some buses or car pools have been organized in different communities. Details of ones we know about are here.
4. Say you're <GOING> on our Facebook event page
Go to that event page here. And then press the <INVITE> button to invite some of your personal Facebook friends.
5. Bring your own sign
An effective way to share our concerns and values at a protest rally like this, is to have effective signage. It also makes for great photo ops when journalists are able to take photos of a large crowd holding diverse and colourful placards. To make it easy for you to create a sign, the CFA has provided a pdf package containing 24 different sign slogans which you can take to a local print shop such as Staples Business Depot, or some other local print shop, and have printed in colour.
Download that package by clicking here and choose your favourite slogan. You should make your sign two-sided so that it's visible to the public (and reporters) from the front or the back. We recommend you print the signs at a 16"x24" size, although to save money, a 12"x18" size would also work, and then staple them to a stick so that you're able to hold the signs up high. If you prefer to make a sign by hand with magic markers to save $$, that's fine. Just copy one of the slogans in the pdf.
If you have a slogan in mind that's not in the pdf package, we would ask you to please run it past us first, by sending an email. We just want to be sure that there won't be any signs which could inadvertently harm the reputation of the parental rights movement.
Together, we can repeal the radical sex curriculum and protect childhood innocence.