Help bring spiritual leadership to bear upon politics and culture
For years, CLC has encouraged pro-lifers to "adopt" their MP as a means to educate them on pro-life issues and influence them to support pro-life objectives. Likewise, it is important to also "adopt" your pastor.While MPs have the opportunity to shape legislation, pastors and priests have the opportunity to shape public opinion through their weekly sermon (or homily). Each Sunday, the congregation is a captive audience to be educated and activated in defense of life and family. Let us not forget that future politicians could be sitting in those pews and it would be an opportunity to help them properly form their consciences.
Having the trust of, and regular contact with your pastor will give you an open door to making him more knowledgeable and encouraging him to preach about the inviolable right to life of every human person.
Spiritual leadership is so vital to restoring a culture of life. We are convinced of the fact that if regular preaching on the various threats to the sanctity of life and family went forth regularly from pulpits across Canada, the culture of death would be quickly overthrown.In most churches today however, nary a word is ever breathed from the pulpit on these topics. And this is true whether Evangelical, Protestant or Catholic.Spiritual leaders have a tremendous ability to influence large numbers of people if they so choose… and if they themselves possess the knowledge to share with their flocks.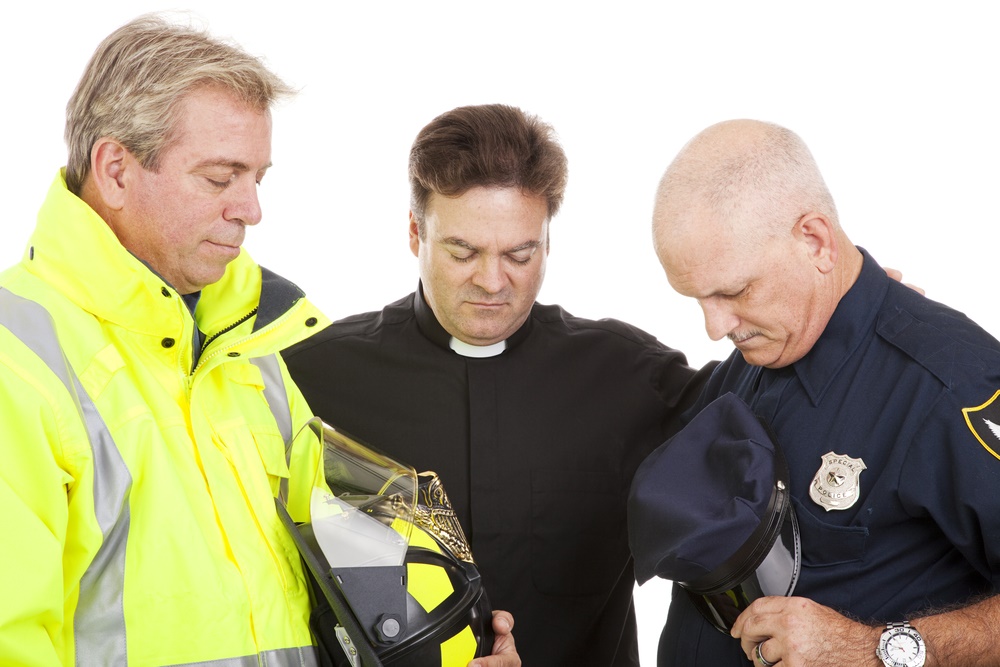 Although this sounds easy enough, the reality is that pastors and priests are extremely busy people. They have to manage the financial aspects of running a church. They have to deal with baptisms, funerals, the sick and the dying in their community. Pastors have to provide spiritual and emotional counselling to members of the congregation going through a variety of serious situations, from marital problems to substance abuse to suicide, plus many minor issues in between.
They have to sift through dozens of legal documents, awareness campaigns, and appeals for financial or promotional assistance from the broader community.Suffice it to say that many pastors lack the time to conduct research on life issues or related legislation so as to be able to preach competently on the subject.
Campaign Life Coalition has talked with hundreds, perhaps thousands of pastors over the years. From our experience, we can testify that the majority of clergy, even top-ranking clergy and bishops, have little understanding of the issues, legislation or the political landscape.
This is where you can come in. If have a good relationship and frequent access to your pastor, you can educate them on these issues. Once educated, you can respectfully encourage the pastor to preach from the pulpit on these issues or alternately, to create other opportunities for the congregation to learn about pro-life issues. Below are a few tips on how to successfully adopt your pastor.
Tip #1: Volunteer In The Church

Your pastor is more likely to be amenable to your requests if he sees that you generously donate your time and talents to the church.
If you volunteer on a committee, in a liturgical role or help organize coffee & donut Sundays, the pastor will be more likely to listen to you than to someone who is never seen outside of Sunday service or outside of the pew.
Be that person who sticks around after a church social event to help stack up the chairs or pick up coffee cups off the floor. Volunteer as a greeter. Serve on the church's finance committee, building maintenance committee, out-of-the-cold program, etc.
There are many ways for you to be perceived by the pastor as a valuable contributor to the life of the church. Thus your influence with the pastor will grow.
Tip #2: Donate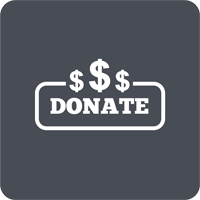 Money talks as the old adage goes. If you are generous in your financial donations or tithing, the pastor will notice and appreciate it.
Give as generously as you can afford to. Rightly or wrongly, this may carry weight in the back of a pastor's mind when you approach him with a request, even if he isn't consciously aware of it.
Tip #3: Build Personal Rapport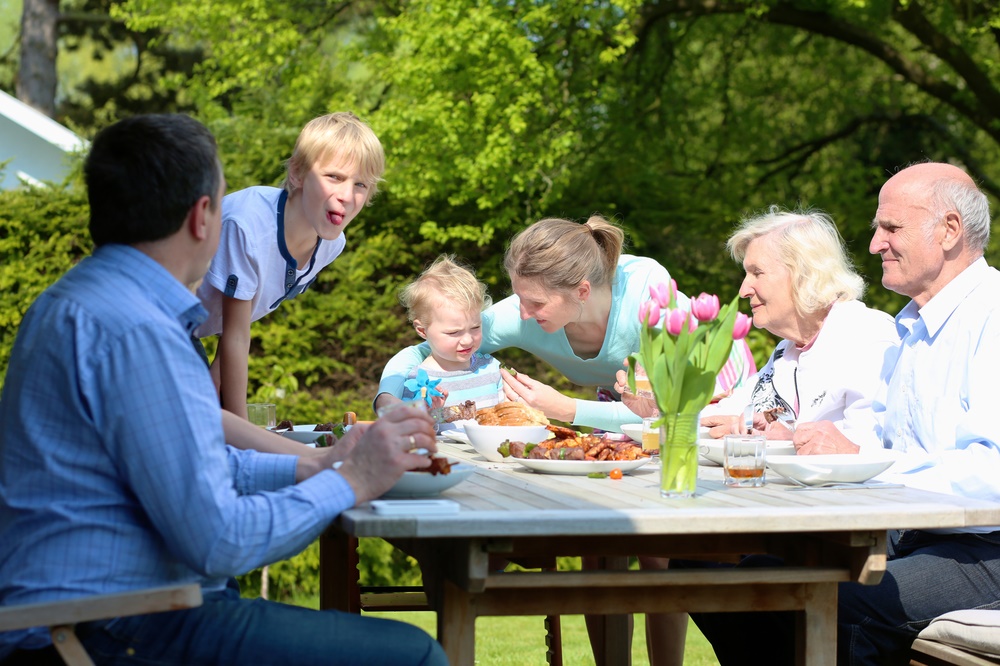 Show your pastor genuine friendship. As a gesture of appreciation, why not invite him for dinner with your family once or twice a year? Despite being surrounded by people, being a pastor can sometimes be a lonely job. This may be especially true for Catholic clergy who observe a vow of celibacy and whose immediate family may be far away. Sharing stories and laughs over a meal, is a great way to build rapport. It may also provide an opportunity to discuss pro-life issues in a relaxed environment.
If dinner is not something within your comfort level, don't worry. There are other gestures of kindness you can make to show the pastor you appreciate his service. Add him to your list of Christmas card recipients. Christian bookstores usually carry Christmas cards for pastors. Hand write a personal note in the card. Easter is another season when people typically send greeting cards to their loved ones. Include your priest or pastor.
In the business world, good sales people often take note of their clients' birthdays so they can send them best wishes and stay top of mind. This is a transferable practice that can be used to stay top of mind with your pastor. If during conversation you learn his birthday, or anniversary of priesthood, write it down in your planner and send him a note each year. It shows you're thinking about him.
Tip #4: Get face time for your first discussion
Seek out opportunities during church functions for one on one time with the pastor. Don't try to talk about lengthy issues when there's a line-up of people waiting to speak to him though. That could actually be annoying. If there's a social event in the church basement where you can sit next to the pastor, that may be more appropriate and permit the necessary time to have a small chat.
If opportunities to have one on one discussions do not present themselves, call the office and make an appointment for 20 minutes.
Once you approach the pastor about your topic of interest, don't overload him with a ton of info on every subject. Some well-intentioned pro-lifers may make the mistake of hitting the pastor with abortion, the contraceptive mentality, euthanasia, the homosexual agenda and everything else they can think of. That's too much and would be counter-productive. Instead focus on the topic that's most important to you, for example, the fact that we have no law against abortion in Canada and over 100,000 children are killed every year. Perhaps give the pastor a simple fact sheet to work from, or as a leave-behind. Then explain how important it is that parishioners/congregants hear solid teaching on this issue from their pastor.
Abortion is perhaps the easiest topic to bring up with clergy. However, an alternate approach might be to choose a relevant topic that is currently in the news. For example, in the days leading up to MP Stephen Woodworth's human dignity Motion 476, it may've been relevant to use that as the jumping off point for a discussion. Example: "Pastor Smith, I wanted to give you some information about a private member's motion that a pro-life MP will soon be announcing in the House of Commons. Do you happen to know anything about this particular motion?"
Tip #5: Have alternate solutions at the ready
You might find out that your pastor agrees it is important for his flock to learn more, but he doesn't feel well-versed enough to preach competently on the issue. If this is his reason for being unable to preach, offer an alternate solution. In your back pocket, have ready a short list of guest speakers whom the pastor could invite to the church or parish to give a special talk, perhaps on a week night. This way, you solve his perceived problem of technical competency while still achieving the goal of educating the flock.
It is true that a guest speaker's talk outside of the Sunday service won't reach as many people as would a sermon to a weekly captive audience. However, it's a good place to start. If you can ensure that the pastor also attends the talk, it may arm him with the knowledge and thus, the confidence to preach about it himself in the future. There are a variety of powerful pro-life, pro-family speakers in Canada and the U.S. In fact, Campaign Life Coalition has a Speaker's Roster consisting of staff who are willing to travel and give talks.
If the pastor is not willing to bring in a guest speaker for whatever reason, don't give up yet. Gently offer yet another solution. Offer to organize a video and discussion night where you put on a pro-life movie or video including group discussion.
And don't give up yet if the pastor turns down that idea too! Remember Christ's parable of the woman who kept going to the unjust judge to hear her case? The judge was not interested in giving her justice, but she was so persistent that she wore him down. Christ relates how the unjust judge relented, and finally gave her justice simply so he would not have to hear her demands anymore. Ask your pastor if he would permit pro-life information pamphlets to be placed at the back of the church and an announcement made inviting those who are interested to pick them up.
Solutions abound, but sometimes it requires applying some creativity and gentle persistence.
Tip #6: Be quick to praise
Whenever your pastor does something positive, don't forget to praise him immediately. If he preaches a good sermon, tell him so, even if it's not necessarily on life/family issues. If he makes even a small mention of pro-life issues, or includes a bulletin announcement, thank him for doing so.
Tip #7: Invite your pastor to pro-life events
If you participate in events like Life Chain, 40 Days For Life, the March For Life, Defund Abortion rallies or a pro-life conference, invite your pastor to come along with you. Offer him a ride. Offer to pay his admission. Maybe he'll take you up on it. If he can't make it, at least ask him if he would promote the event in the church bulletin so that fellow church goers have an opportunity to learn.
Conclusion
Sacred scripture tells us that "Where there is no vision, the people perish" (Proverbs 29:18). This passage has been interpreted as referring to the lack of vision by the people's spiritual leadership. It is so true. We see it lived out in Canada's prevailing culture of death.
Because the spiritual leadership in this country has removed itself from the culture wars over the past five decades, refusing to speak out boldly in defense of moral truth, all manner of evils reign.
We have abortion-on-demand, up to the moment of birth. The practice of infanticide is increasingly rearing its head and "intellectuals" are lobbying for it on the same grounds that were used to normalize abortion. Provinces are working to legalize the killing of patients by their doctors through euthanasia. Via so-called homosexual "marriage", the image of God in creation, revealed through the marital union of man and woman (Gen 1:26-28) has been attacked.
We now see a diabolical assault even on our understanding of what it means to be human. God designed the human race as males and females, assigning a gender to each person when he created them. And yet "Transgender rights" legislation is being proposed and passed throughout the country to promote the idea that each individual can decide whether they are a boy or a girl, or something in between. More and more newspaper reports are popping up of reckless parents who are not reinforcing their baby son or daughter's biological sex in order that the child can choose for themselves what sex they want to be identified with later in life.
All of this diabolical confusion is a result of turning away from God, made possible in large part by the vacuum of spiritual leadership over the past 50 years, especially in the area of sexual morality. Even Christians who were raised attending church can embrace these lies as adults because they never had the truth properly explained to them, if uttered at all. This is why it is so important that thousands of ordinary people across Canada adopt their pastors and encourage them to preach the truth and educate their flock. We can turn the ship around and it must be done one person at a time. Now – go Adopt Your Pastor!