Helping LGBT Individuals Change Is Not a Crime!
---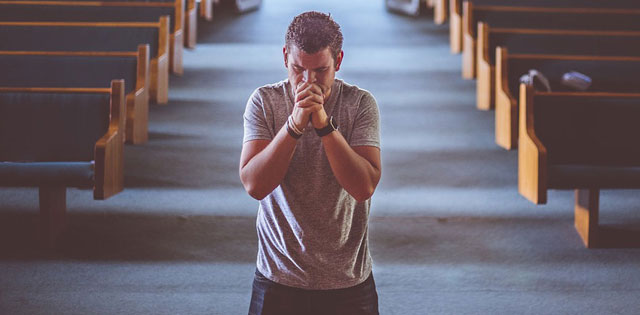 Dear Honourable Senators and Members of Parliament,
I am opposed to government efforts to criminalize all forms of so-called "conversion therapy" in Bill S-202. This Bill includes an outrageous ban on change therapy, counselling, advice, and prayer for those who no longer wish to identify as LGBT.
It is wrong to deny same-sex attracted and gender-confused people the option of pursuing change in their orientation, identity, or behaviours, if they so choose. If a person is experiencing unwanted same-sex attractions or gender dysphoria, he/she should have the freedom to seek medical, psychological, or spiritual counsel and/or treatment in order to obtain personal healing and wellness.
Studies prove that change is not only possible, but also very natural among people who identify as LGBT. "Of the 7.5% of men and 8.7% of women who chose a nonheterosexual descriptor at ages 18 to 21, 43% of the men and 46% of the women chose a different category by age 23. Among the same-sex-attracted youth who changed, 57% of the men's changes and 62% of the women's changes involved switching to completely heterosexual." (Diamond and Rosky, "Scrutinizing Immutability: Research on Sexual Orientation and U.S. Legal Advocacy for Sexual Minorities," The Journal of Sex Research 53).
People who identify as LGBT have the right to change, if they are so inclined. They should not be denied access to those who are willing, qualified, and trained to help them.
A ban on so-called "conversion therapy" represents a dangerous and unprecedented political intrusion into matters related to science, medicine, health, spirituality, and personal autonomy. The government has no business telling people who want to experience change that they are not allowed to do so. The government has no business telling qualified doctors and psychologists that they cannot help their patients. The government has no business telling churches and spiritual counsellors that they cannot help their adherents.
According to Kristopher Wells, a professor at MacEwan University, who has advised the government on banning so-called "conversion therapy", "The ultimate goal is to ensure that conversion therapy is put into the Criminal Code of Canada, so no matter where you practise it, and if you are practising it, whether that's in a basement or in a church, you're going to go to jail because of this."
I do not believe anyone should go to jail for helping someone overcome unwanted same-sex attractions or gender dysphoria. It is absurd and totalitarian for any government to attempt to do so. It is also a violation of the fundamental human rights of those who want to change.
Sincerely,
Signatures
Thus far 12267 signatories
Page 1 of 818
Feb 26, 2020 - 06:48am
Please vote for the freedom to choose, and not to ban a person's right to change their mind, and get help if that's what they want. By voting yes, you would eliminate choice.
Feb 26, 2020 - 02:43am
I oppose BillS -202 and ask you to vote against it, PLEASE!
Feb 25, 2020 - 11:59pm
I have 2 relatives who are trans (MTF); it does not seem to be helping their lives become easier or better or happier; if anything, the younger one has *more* issues. It is up to each of them if they ever decide to change - in any other way - and if that happens they should be allowed to have help to do so.
Feb 25, 2020 - 11:54pm
If a person chooses to seek help, why take their freedom to do so away? It makes no sense in a free country!