Campaign Life Coalition welcomes likelihood of Roe v. Wade overturn
May 3, 2022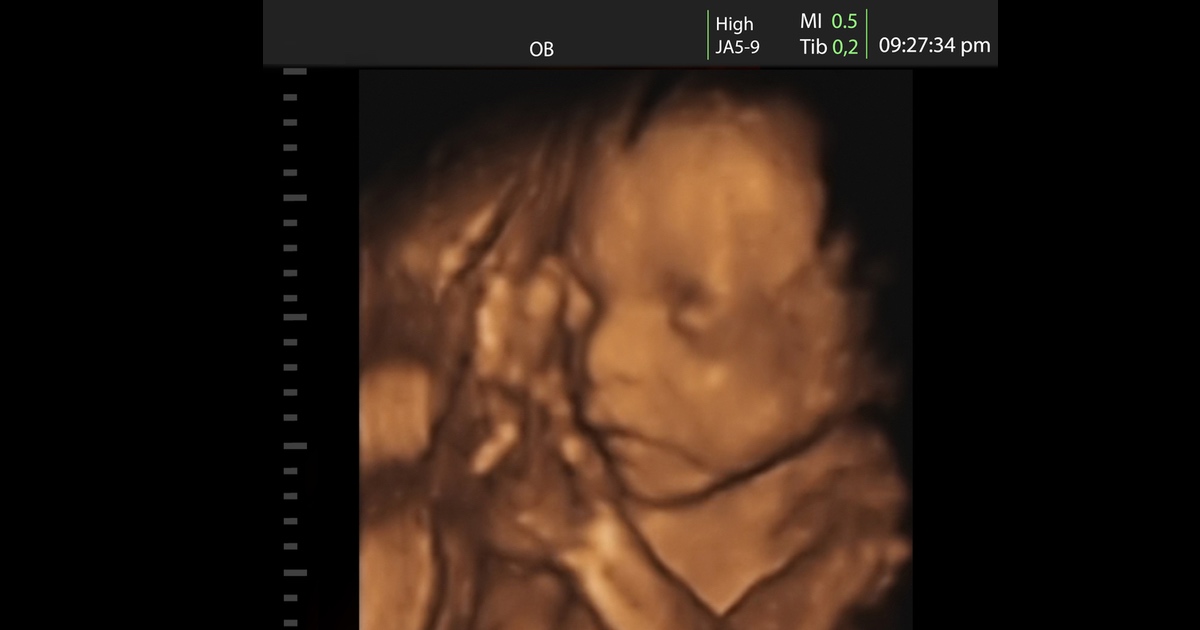 Campaign Life Coalition welcomes the news that the U.S. Supreme Court appears poised to overturn the 1973 Roe v. Wade abortion decision, although it is leery about the motives behind the leak.
"If Roe is officially overturned, we will immediately see several states become pro-life with total or near-total bans on abortion. This will undoubtedly be a victory for the pro-life movement and signifies a loosening of the iron grip that the pro-abortion movement has had on America," stated Jeff Gunnarson, National President of Campaign Life Coalition.
Gunnarson speculated on what Roe's overturn could mean for Canada: "Of course, pro-life advocates in Canada are now encouraged to work even harder to bring legal protection to children in the womb from conception onward."
Abortion was first decriminalized in 1969. Prior to this, committing an abortion was a crime under the Criminal Code. In R. v. Morgentaler, 1988, the Supreme Court of Canada made its landmark decision to throw out the 1969 abortion law on the basis that it was "unconstitutional," ruling that the law's detailed criteria for obtaining an abortion violated a woman's Charter right to "security of the person."
Neither the Canadian Charter of Rights and Freedoms nor the Supreme Court of Canada established a right to abortion. The Supreme Court tasked Parliament in 1988 with creating a new law. This never happened, though an attempt was made in 1989 with the flawed Bill C-43 (An Act respecting abortion).
"Abortion in Canada still persists in a legal vacuum to this day, leaving the preborn with no legal protection," said Gunnarson.
Gunnarson said that while it's ultimately up to Canadians to decide to protect preborn children targeted for abortion, what happens in the U.S. does affect what eventually happens in Canada.
"American culture will inevitably change for the better post-Roe, and because of the U.S.' influence on Canada, our own culture will inevitably change too. When life is winning in America, it is only a matter of time before life will win in Canada too," he said.
Josie Luetke, Youth Co-Coordinator for Campaign Life Coalition, said that the biggest task for the pro-life movement in Canada now is to "reignite the abortion debate" and "keep the momentum going."
"Abortion has become a kind of sacred cow in Canada that many mistakenly think cannot be challenged. If Roe is overturned, the abortion debate is certainly coming to Canada where we'll be advocating for protection for preborn children."
News of the U.S. Supreme Court leaked document comes at a time when the pro-life movement in Canada is preparing for its biggest annual event in the nation's capital.
On May 12th, thousands of Canadians will travel to Ottawa for a public rally and march at the National March for Life, organized by Campaign Life Coalition. Details can be found at Marchforlife.ca.
"Rallying on Parliament Hill and marching through the streets of Ottawa lets Canadian lawmakers and citizens alike know that pre-born children deserve the right to live and to be legally protected in the womb," said Gunnarson.
About Campaign Life Coalition
Campaign Life Coalition is a national, non-profit organization involved in political action and advocacy for legal and cultural change in Canada with respect to protecting human life & the family. For more info visit www.campaignlifecoalition.com.
Media Contacts
Jeff Gunnarson, President, Campaign Life Coalition, 519-835-8201, [email protected]
Josie Luetke, Youth Co-Coordinator, Campaign Life Coalition, 416-204-9749, ext. 220, [email protected]