Press Release: Poilievre must fulfil promise to repeal euthanasia for mentally ill
October 19, 2023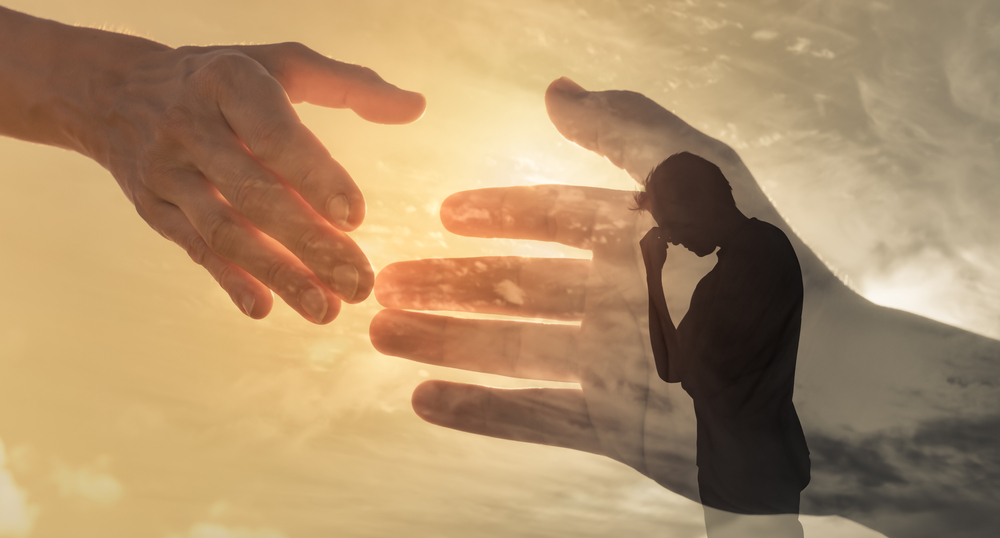 HAMILTON – Campaign Life Coalition, the political arm of Canada's pro-life movement, is dismayed that MPs voted on Oct. 18 to defeat a bill that would have saved mentally ill Canadians from doctor-assisted suicide under Trudeau's evil MAiD regime.
"This was our big chance to stop the expansion of Trudeau's killing machine — euphemistically known as MAiD — that includes vulnerable mentally-ill Canadians in the category of the killable," said Jeff Gunnarson, CLC's National President. "Shame on all the MPs who told people struggling with mental illness and depression that their lives are expendable by voting against this common-sense bill."
Gunnarson called on Conservative leader Pierre Poilievre to fulfil his promise if the Conservatives come into power to repeal euthanasia for those struggling mentally.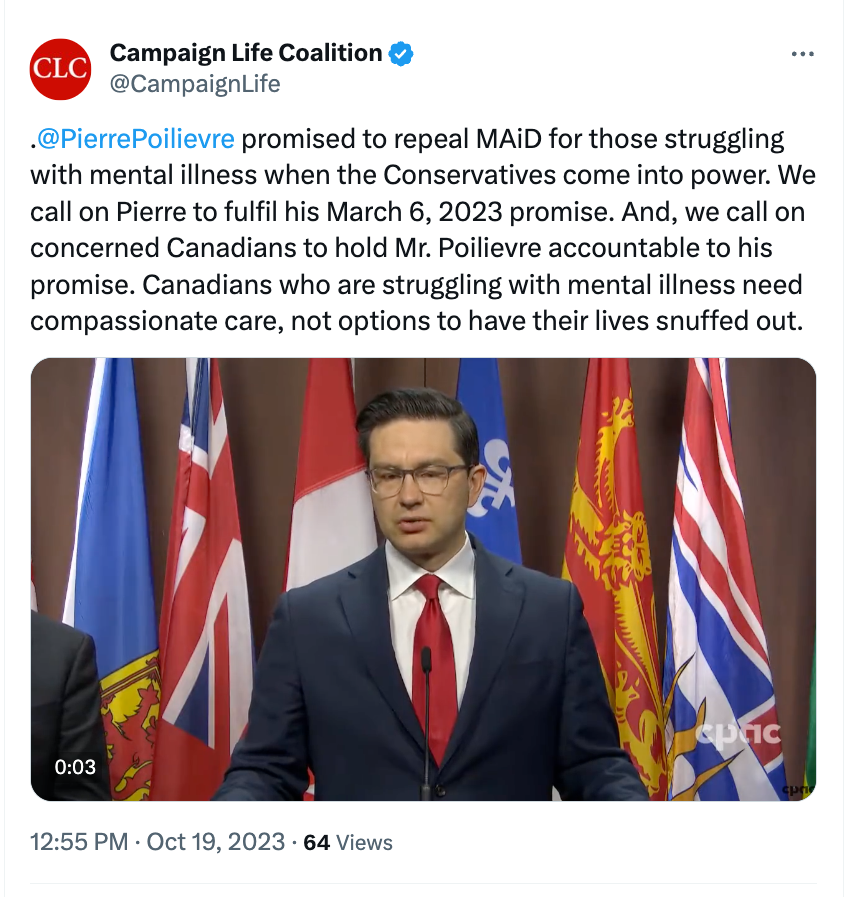 "We thank the Conservatives for having voted unanimously in favour of C-314 and call on Conservative leader Pierre Poilievre to fulfil his March 6, 2023 promise to repeal the extension of euthanasia to the mentally ill, should he come into power," he said. "We call on concerned Canadians to hold Mr. Poilievre accountable to his promise. Canadians who are struggling with mental illness and depression need treatment, not killing."
Jack Fonseca, CLC's director of political operations, also praised the eight Liberal MPs who broke ranks to vote in favour of the bill. "We're glad to see eight Liberals vote in favour of this bill. This goes to show that it's not only Canadians, as the polls show, who have lost confidence in the Prime Minister, but now even MPs in his own party are breaking ranks with Trudeau since he is so out of touch with what is good for Canada." Fonseca also praised the NDP and Greens for supporting the bill.
"The NDP have shown in this vote that they no longer need to blindly prop up the failing Liberal Party. It's time for the Liberal/NDP coalition to end. It's time for all parliamentarians to put the vulnerable people ahead of political ideology and safeguard Canadians who've been abandoned by the Liberals."
About Campaign Life Coalition
Campaign Life Coalition is a national, non-profit organization involved in political action and advocacy for legal and cultural change in Canada with respect to protecting human life & the family. For more info visit www.campaignlifecoalition.com.
Media Contacts
Jeff Gunnarson, National President, 519-835-8201, [email protected]
Jack Fonseca, Director of Political Operations, 647-638 5433, [email protected]