Candidate, Hon. Leona Dombrowsky
Liberal Party, Prince Edward-Hastings, ON
Bio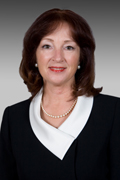 CLC rating
:
evaluation pending
Rating Comments
:
Calls herself pro-life but told a priest she would not support defunding because it would risk loss of federal grants for health care and also because there might be rare cases where funding would be necessary for poor women whose life is endangered. Not known to have taken any actions or speak out on life issues or to make them a priority. Her campaign workers gave answers contradicting her questionnaire or verbal responses. She has been a militant advocate for openly homosexual student clubs in in Catholic schools, despite the fact that they contradict Catholic teaching. She consistently avoids giving direct answers about personal belief on same-sex marriage other than to say it is federal matter and she would not support using notwithstanding clause to protect true marriage. She carried the ball for Dalton McGuinty's radical Sex Ed curriculum and gay Equity directive which seek to normalize homosexuality in Catholic schools. She even pressured Catholic schools to accept openly homosexual clubs, despite being Catholic herself.
Position:
Minister of Education
First elected
(yyyy.mm.dd):
03-Jun-99
Previous Occupation
:
Catholic school trustee
Birthdate
(yyyy.mm.dd):
1957.04.29
Percentage in last election
:
35.3 in 2011, 46.4% in 2007
Victory margin last election
:
-6.8% in 2011, 13.5% in 2007
Religion / Faith
:
dissenting Catholic
Contact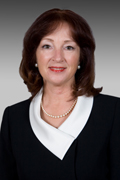 Parliamentary Office
22nd Floor, Mowat Block, 900 Bay Street
Constituency Offices
81 Millennium Pkwy, Unit 3
Belleville, Ontario
Here is Hon. Leona Dombrowsky's voting record relating to life and family issues:
Votes, Surveys and Policy Decision
Vote
Score

Explicit 2010/2015 sex education curriculum

The Ontario Liberal government of Kathleen Wynne & Dalton McGuinty introduced a sex ed curriculum for the 2010 school year that would have forced public & Catholic elementary schools to encourage masturbation, celebrate homosexuality and gender identity confusion, and teach about anal and oral intercourse. The curriculum sought to give gay-positive teaching on homosexual relationships by Grade 3. In Grade 5 children would be taught that homosexuality is inborn and cannot be changed, a claim that has no scientific backing whatsoever. In Grade 6 it would give instructions on the pleasures of masturbation and discussed vaginal lubrication. In grade 7 children would be taught about "oral" and "anal sex". Thanks to public outcry from parents and religious leaders, this dangerous curriculum was "postponed" by the government. However, once Kathleen Wynne received a strong Liberal majority and the threat of an election was past, she announced that the controversial curriculum would be implemented in September 2015. Since the original preview of the curriculum in 2010, it has come to light that it was written under the direction of a man, Benjamin Levin, who has confessed to child pornography related charges. That makes sense given the explicit, age-inappropriate nature of the curriculum. It is feared by many parents and education observers that the curriculum may have been designed to 'groom' children so as to make them available for sex. Other parties with whom the Liberal government consulted to formulate this program included radical gay activists groups like Gay Ontario (now Queer Ontario) and Egale Canada. [Jan. 2010-present]

Supported

Equity & Inclusive Education Strategy, a Ministry directive with a gay agenda to indoctrinate children

This radical Dalton McGuinty directive, written under the direction of a self-described lesbian, and then-Minister of Education, Kathleen Wynne, disguises itself as seeking to eliminate bullying and racisim, but is truly about promoting the gay lifestyle. It uses the classroom as a vehicle for child indoctrination. It recommends that all schools celebrate the gay pride parade as "equity related work", that all schools set up openly homosexual student clubs, that schools use texts written by gay & lesbian authors and instructs teachers to "modify their personal beliefs". [Ministry of Education, PPM 119, 2008 - 2012]

Supports
There are no quotes for Hon. Leona Dombrowsky at this time.
Here are the answers for the questionnaire as provided by Hon. Leona Dombrowsky on 2003.
| Question | Response |
| --- | --- |
| Do you acknowledge that human life begins at conception (fertilization)? | Yes |
| Are there any circumstances under which you believe a woman should have access to abortion? (note: a surgical or medical intervention, designed to prevent the death of the mother but but which results in the unintended and undesired death of the pre-born child, is not an abortion. e.g. in cases of tubal pregnancy or cervical cancer) | No |
| Will you support measures to stop funding abortions with taxpayers' money in Ontario? | refused to answer |
| Do you agree women have the right to be thoroughly informed about the serious health consequences of abortion, the development of the child in the womb and the alternatives to abortion? | Yes |
| If elected will you restore parental rights to direct and supervise the medical treatment of their minor children who have not withdrawn from their care? | Yes |
| Will you support legislation to protect the right of health care workers who refuse to participate in procedures which are in violation of their religious or conscientious beliefs? | Yes |
| Will you oppose over the counter distribution of abortion-inducing pills referred to as "emergency contraception" and "morning after pills"? | Yes |
| Will you protect the rights of parents to educate their children according to their faith in matters of moral principles and beliefs concerning abortion, contraception and homosexuality? | no response (2011) |
There are no videos available for Hon. Leona Dombrowsky. If you have relevant video from all-candidate meetings or other functions that is not copyrighted by a third party, please send it to us.