Candidate, Ann Andrachuk
Toronto Catholic District School Board, ON
Electoral District: Ward 04
Bio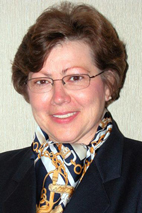 CLC rating
:
Not supportable
Rating Comments
:
Lost her trustee seat during the 2018 Ontario municipal election cycle, in which she ran in a different TCDSB ward (Ward 4). Prior to her loss, Andrachuk had been the trustee for TCDSB Ward 2 for many years, during which she repeatedly voted in a manner that had the effect of undermining Catholic doctrine and moral teaching. Click the VOTES tab to view her deplorable voting record.
First elected
(yyyy.mm.dd):
2003
Percentage in last election
:
65.29% (2014)
Victory margin last election
:
45.72% (2014)
Religion / Faith
:
Catholic
Contact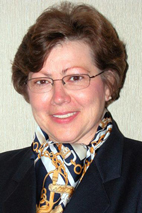 Parliamentary Office
Catholic Education Centre
Constituency Offices
Etobicoke, Ontario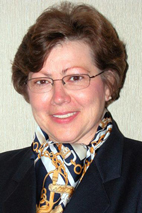 Here is Ann Andrachuk's voting record relating to life and family issues:
Votes, Surveys and Policy Decision
Vote
Score

Motion to scrap Gr. 4 & 7 standardized testing for Catholic religious knowledge [2014]

The policy of religious knowledge testing had been previously moved by Trustee John Del Grande and successfully passed. The test was to be given to Grade 4 & 7 students. Standardized religious knowledge testing should be a given in Catholic schools, and supported by all trustees if they believe that a primary purpose of the Catholic school is to pass on the Catholic faith to students. How can a board know if it's doing a good job of that if it doesn't measure the knowledge of students? At best, a vote to scrap religious knowledge testing reflects an attitude that knowledge of one's faith isn't very important. At worst, it may reflect an attitude that knowledge of one's Catholic faith is undesirable. Tragically, this motion to scrap the testing was put forth by Trustee Piccininni and passed on August 21, 2014 by a vote of 6 to 3, with one abstention.

Yes

Sex-Ed curriculum: Motions to protect parental rights in education against the Wynne government's sex-ed over-reach.

Trustees from various school boards made motions to curtail the Wynne government's imposition of its graphic sex-ed curriculum. The curriculum infringes on parental rights in education by forcing children at very young ages to be exposed to anti-Catholic LGBTQ ideology, unhealthy sexual practices, and disordered gender concepts. Motions include those to delay implementation of the sex-ed curriculum to allow time for meaningful parental consultation, as well as a more detailed evaluation of the inadequate and evasive government-run consultation process.

Opposed

Motion to investigate a remedy for teachers who act against the Catholic faith [2014]

This important motion was moved by Trustee John Del Grande and sought to establish a procedure for disciplining or removing teachers who publicly act against the Catholic faith, thus scandalizing students, other teachers and parents with their poor example. Tragically, the motion lost on a tie during an August 21, 2014 vote. The text of the motion was as follows: WHEREAS: Religious schools have a legal right to insist that their teachers be practicing adherents of the school's faith in the classroom and in a public setting.
WHEREAS: The Supreme Court of Canada, in the 1984 case of Caldwell v. Stuart, upheld the decision of a Catholic School to terminate a teacher's employment because she openly and publicly repudiated Catholic teaching about marriage and sexuality through her conduct outside the classroom.
WHEREAS: The Magisterium of the Catholic Church is broadly defined as the teaching office of the Church. It consists of the Pope and Bishops as the authority in such matters.
WHEREAS: Catholic educators are called to educate and provide an example to catholic students thru their own conduct and consistent with the teachings of the Church as part of their
conditions of employment in a Catholic school board.
BE IT RESOLVED THAT:
THE MATTER BE RECIVED AND REFERS TO THE DIRECTOR OF EDUCATION TO PROVIDE REPORT TO BOARD WHICH MAY INCLUDE A LEGAL OPINION ON THE PROCESS FOR INVESTIGATIONS OF ALLEGED BREACHES OF A
CATHOLIC TEACHER'S OBLIGATIONS AND REMEDY OPTIONS THE BOARD HAS FOR DEALING WITH SUCH MATTERS.

Opposed

Motion to prohibit homosexual-activist clubs in Catholic schools [2013]

Gay-straight alliance clubs (GSAs) are a type of gay pride club under the clever guise of being an "anti-bullying support group." GSAs typically work within schools to normalize romantic homosexual relations, homosexual 'marriage' and generally, to undermine biblical teaching about human sexuality. No legitimate Catholic can be faithful to their religion and also endorse or accept these gay pride clubs within the walls of a Catholic institution. This motion by Trustee Tanuan sought to reject the anti-Catholic gay pride clubs mandated by the Liberal government's Bill 13, and instead, adopt the wonderful anti-bullying framework that was written by Ontario's Catholic Bishops. That anti-bullying framework was called Respecting Difference.

No

Policy making teachers reference the Catholic Catechism as an authoritative statement of the Church's faith & doctrine [2011]

This proposed amendment was designed to overcome the anti-Catholic 'time bombs' embedded within the government mandated Equity & Inclusive Education (EIE) policy. Those sections of the Wynne/McGuinty government's EIE policy sought to undermine Catholic moral doctrine and cause children to reject the Church's teaching on marriage and human sexuality. If the amendment had passed, teachers would have been more likely to reference the Catechism of the Catholic Church when planning any lessons or handling impromptu discussions on these sensitive issues. Without a requirement to reference the Catechism, it is unlikely that authentic Catholic teaching will be given to children in any of these areas. Unfortunately, the amendment was defeated in a 7 to 4 vote that took place August 31, 2011.

No

Policy enshrining the right to express Catholic moral principles on sexuality & marriage, without fear of recrimination [2011]

This amendment was designed to overcome a poison pill embedded within the government mandated Equity & Inclusive Education Policy. This EIE policy would create a poisoned work environment for faithful Catholic teachers if they should dare to teach Catholic doctrine on marriage, human sexuality and homosexual acts. The same poisoned environment would be set up for students who might dare speak up when they hear error and false teaching in class. Essentially, under this EIE policy, teachers and students who oppose gay-activism or who publicly express Catholic doctrine on human sexuality would be labeled with the pejorative anti-Catholic slur of 'homophobe', 'bigot', or accused of 'bullying' under the definitions provided within the EIE policy. This amendment sought to enshrine a positive right for Catholic teachers/staff to continue teaching Catholic doctrine without fear of recrimination or reprisals, and to protect students who defend the faith. Tragically, this common sense amendment was defeated 8 to 3 on August 31, 2011. Why would trustees vote to leave Catholic teachers and students open to persecution for the Faith?

No

Policy to prohibit the establishment of homosexual-activist clubs in the schools, whether called GSAs or some other name [2011]

This was an amendment to the board's draft Equity & Inclusive Education policy, a trojan horse government mandate whose true objective was to undermine Christian teaching on marriage and human sexuality, under the guise of anti-bullying. The EIE policy sought to normalize the homosexual lifestyle in the minds of the next generation, using several euphemisms as a clever ruse to overcome Catholic resistance. This amendment, written by one of the faithful Catholic trustees on the board, would have prohibited the gay-activist clubs that were 'recommended' under the government 'Equity' mandate. Tragically, this pro-Catholic amendment was defeated Aug 31, 2011 in a 6 to 5 vote.

No

Policy to clarify that schools must reject any demand by gay-activists to 'see their lifestyle reflected in the curriculum' [2011]

The Liberal government's euphemistically named Equity & Inclusive Education policy telegraphed that under this policy, curriculum would need to be re-written so as to include homosexualist propaganda in every subject and every grade. The poison pill was written into a section of the EIE policy which described that 'all students must see themselves reflected in the curriculum and throughout the school environment'. Given the EIE policy's laser-like focus on homosexuality, this clearly intended to establish a framework for incorporating the normalization of homosexuality throughout the curriculum, in every subject, and every grade level. Unfortunately, this pro-Catholic amendment to protect the integrity of the Catholic system against the EIE policy was defeated by a vote of 7 to 4 on August 31, 2011.

No

Vaccinating girls against the sexually-transmitted HPV infection, a policy which gives license to premarital sex and undermines Church teaching on abstinence [2007]

This fool-hardy policy would signal to young girls that it's ok to engage in premarital sex, and in fact, that it's expected of them. Besides the moral problems posed, the vaccine itself may be life-threatening. At the time this issue came up in schools across Ontario, the HPV vaccine known as Gardasil had already been linked to 11 deaths of young women and hundreds of hospitalizations in the United States in the first year of its availability. Therefore, an HPV vaccination policy in a Catholic school, serves not only to give licence to sexual promiscuity, but also endangers the lives of female children. It gives them a potentially deadly chemical substance, and a false sense of security that "it's 'safe' to have sex, because I'm 'protected' ". The HPV vaccine is not even close to a guaranteed prevention and actually "protects" against just a small percentage of HPV strains. The only policy that can result in 100% protection against HPV, is abstinence before marriage and fidelity within marriage. That's what Catholic schools should be teaching, rather than promoting false security blankets that encourage risky behaviour. [Oct 2007]

Yes

Life & family issues voting score:

0%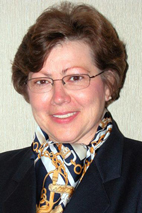 There are no quotes for Ann Andrachuk at this time.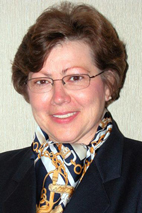 Here are the answers for the questionnaire as provided by Ann Andrachuk on Sep. 2014.
| Question | Response |
| --- | --- |
| Will you personally uphold and work toward the public promotion of total fidelity to the faith and moral teachings of the Catholic Church? (Current examples include the illicitness of abortion, contraception and homosexual practice) | Andrachuk replied 'YES'. However, her voting record which had the effect of undermining Catholic moral teaching negates this answer. |
| Will you work to ensure that Catholic schools do not invite guest speakers who have publicly expressed positions that contradict the morality and teaching of the Church, no matter how great their achievements in politics, business, sports, science or the arts? | Andrachuk replied 'YES'. However, her voting record which had the effect of undermining Catholic moral teaching negates this answer. |
| Will you work to ensure that educational materials that enter the premises of Catholic schools (e.g., library resources, curriculum texts, awareness campaigns, flyers) and all approved school activities are consistent with and do not undermine the morality and teachings of the Church? | Andrachuk replied 'YES'. However, her voting record which had the effect of undermining Catholic moral teaching negates this answer. |
| Human Papilloma Virus (HPV) is an infection that is transmitted through sex. Will you therefore oppose HPV vaccination in schools because it sends the message to students, teachers and parents that obedience to Church teaching on abstinence before marriage is neither expected nor necessary? | No |
| Will you actively promote and defend the teaching of Catholic doctrine, the importance of prayer and a regular sacramental life? | Andrachuk replied 'YES'. However, her voting record which had the effect of undermining Catholic moral teaching negates this answer. |
| Will you work against any attempt to expand the sex-ed program in the Catholic Schools which is contrary to Church teaching, such as the one which included oral sex, masturbation and homosexuality, recently offered by the Ministry? | Andrachuk replied 'YES'. However, her voting record which had the effect of undermining Catholic moral teaching negates this answer. |
| Will you work to ensure that your Catholic school board enacts a policy requiring all agents and employees of the board to uphold the rights of custodial parents to direct and control the education of, and any medical treatment provided to, their dependent children attending its schools? | Andrachuk replied 'YES'. However, her voting record which had the effect of undermining Catholic moral teaching negates this answer. |
| Are there any circumstances under which you believe a woman should have access to abortion*? (*Note: a surgical or medical intervention designed to prevent the death of the mother but which results in the unintended and undesired death of the pre-born child, is not an abortion) | No |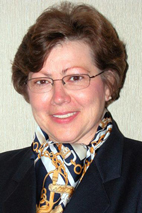 There are no videos available for Ann Andrachuk.