MPP Stephen Crawford
Progressive Conservative Party, Oakville, ON
Bio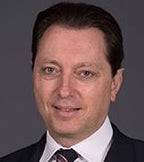 CLC rating
:
Pro-abortion, anti-free speech, opposes radical sex ed
Rating Comments
:
At a May 2018 all-candidates meeting, in response to a question about Kathleen Wynne's abortion bubble zone law which violates our constitutional rights to free speech, freedom of assembly and the right to protest, he said he agrees with the totalitarian law. The unconstitutional legislations transforms taxpayer-owned, public sidewalks into No Free Speech Zones in which peaceful, pro-life expression is banned, including non-verbal expression and silent prayer. Prior to the all-candidates meeting, Crawford interviewed by a pro-life Oakville resident about his views on life and family issues. He had total ignorance that Canada literally has no law on abortion at all, and that a woman can get an abortion up to the moment of birth for any reason or no reason at all, fully funded by taxpayers. When asked if he would support efforts to defund abortion, he said he would have to look into that question. Crawford explained that he believes it should be legal to kill children in the womb if he or she was conceived by rape. On the topic of the Wynne/Levin sex curriculum, he believes the old curriculum did need some updating but that the Liberals went too far and it is age-inappropriate. He said he would fight against the sex ed curriculum if elected MPP, and that he wants to "scrap" it, as per Doug Ford's campaign promise. Crawford also mentioned that he is a passionate advocate for the PLAN child sponsorship organization, which unfortunately, heavily promotes abortion under the euphemism of "sexual and reproductive health for girls". It was not determined if Crawford was at all aware of PLAN's complicity in the culture of death. Pro-life constituents should make an effort to educate Crawford on all these life & family issues.
Religion / Faith
:
unknown
Contact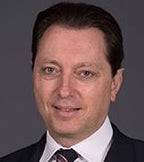 Constituency Offices
Oakville, Ontario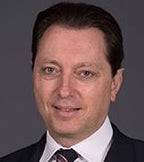 Here is Stephen Crawford's voting record relating to life and family issues:
Votes, Surveys and Policy Decision
Vote
Score

Explicit 2010/2015 sex education curriculum

The Ontario Liberal government of Kathleen Wynne & Dalton McGuinty introduced a sex ed curriculum for the 2010 school year that would have forced public & Catholic elementary schools to encourage masturbation, celebrate homosexuality and gender identity confusion, and teach about anal and oral intercourse. The curriculum sought to give gay-positive teaching on homosexual relationships by Grade 3. In Grade 5 children would be taught that homosexuality is inborn and cannot be changed, a claim that has no scientific backing whatsoever. In Grade 6 it would give instructions on the pleasures of masturbation and discussed vaginal lubrication. In grade 7 children would be taught about "oral" and "anal sex". Thanks to public outcry from parents and religious leaders, this dangerous curriculum was "postponed" by the government. However, once Kathleen Wynne received a strong Liberal majority and the threat of an election was past, she announced that the controversial curriculum would be implemented in September 2015. Since the original preview of the curriculum in 2010, it has come to light that it was written under the direction of a man, Benjamin Levin, who has confessed to child pornography related charges. That makes sense given the explicit, age-inappropriate nature of the curriculum. It is feared by many parents and education observers that the curriculum may have been designed to 'groom' children so as to make them available for sex. Other parties with whom the Liberal government consulted to formulate this program included radical gay activists groups like Gay Ontario (now Queer Ontario) and Egale Canada. [Jan. 2010-present]

Opposes

Bill 150, to eliminate voter fraud in internal party elections, second reading

This bill, officially called the 'Ensuring Transparency and Integrity in Political Party Elections Act', aimed to eliminate the voter fraud, ballot-box stuffing, falsified ballots and other rigging of votes that has been commonplace in the PC Party of Ontario with respect to candidate nomination elections, Party President and Executive Committee votes, wherein the party establishment cheats in order to rig the vote for its preferred candidate, or to block candidates they do not like. Those who oppose this bill can only object because they wish to continue conducting voter fraud. Passed 2nd reading Dec 12, 2019 by a vote 95-0.

Yes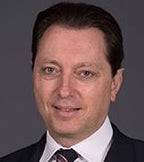 There are no quotes for Stephen Crawford at this time.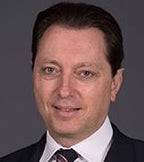 Here are the answers for the questionnaire as provided by Stephen Crawford on May 28, 2017.
| Question | Response |
| --- | --- |
| Do you acknowledge that human life begins at conception (fertilization)? | no response |
| Are there any circumstances under which you believe a woman should have access to abortion? (note: a surgical or medical intervention, designed to prevent the death of the mother but but which results in the unintended and undesired death of the pre-born child, is not an abortion. e.g. in cases of tubal pregnancy or cervical cancer) | Rape |
| Will you support measures to stop funding abortions with taxpayers' money in Ontario? | Not sure. Have to look into that question. |
| Do you agree women have the right to be thoroughly informed about the serious health consequences of abortion, the development of the child in the womb and the alternatives to abortion? | no response |
| Will you support legislation to protect the right of health care workers who refuse to participate in procedures which are in violation of their religious or conscientious beliefs? | no response |
| Will you protect the rights of parents to educate their children according to their faith in matters of moral principles and beliefs concerning abortion, contraception and homosexuality? | Yes |
| Will you oppose euthanasia and instead support measures to promote "palliative care", the purpose of which is to alleviate pain, and enhance the quality of life for terminally ill patients and those with disabilities? *Euthanasia is the direct and intentional killing of a person by action or omission, with or without that person's consent, for what people mistakenly believe are compassionate reasons. | no response |
| If elected, will you work to repeal Kathleen Wynne's radical sex ed curriculum? | Yes |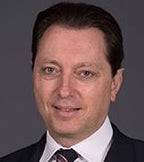 There are no videos available for Stephen Crawford.