The Legacy of Dr. deVeber
March 1, 2019 - 1:42pm
The Legacy of Dr. deVeber
"It had long since come to my attention that people of accomplishment rarely sat back and let things happen to them. They went out and happened to things."
 — Leonardo da Vinci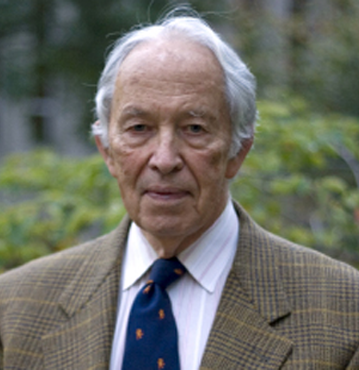 Yesterday marked the unfortunate passing of Dr. L. L. ("Barrie") deVeber, founder of the first official pro-life group in Canada (Defense of the Unborn) and presenter of a pro-life petition of 1,027,425 signatures to Prime Minister Pierre Elliot Trudeau in 1975, the largest petition in Canadian history. He was also the president of many other pro-life groups, and founded the Euthanasia Prevention Coalition, the Human Life Research Institute (known as the DeVeber Institute) and Camp Trillium, the largest camp for cancer patients in North America. All this was done in addition to his work in hospitals in Africa, England, Canada, the Middle East, and the United States.
It is hard to appreciate the breadth of his work and achievements. Born in 1929, deVeber lived through World War II, a period in which abortion and euthanasia were heavily imposed on the "unwanted" by the Nazis. His enormous contributions in fighting those same evils in Canada required considerable time, effort, intelligence, self-discipline and sacrifice, and his commitment to the defense of human life did not slowly die with a flicker, like so many others did, who watched as abortion and euthanasia entered into their country. His efforts were extensive and unrelenting. If ever there was an individual worthy of being titled "hero," it is Dr. deVeber.
It is tragic, in a way, for a man who did so much for the sake of the vulnerable, to die under the governance of another Prime Minister Trudeau, the son and heir to the first, who appears passionately devoted to the destruction of the unborn. And yet, despite the magnitude of evil both Trudeaus have allowed, imposed, defended, and forced upon others, and which Dr. deVeber led the fight against, we can easily see thousands of lives that have been saved and improved by deVeber's work. His is not a story of defeat. Thousands of pro-life victories are directly attributable to his legacy. His was a vital chapter in a story of perseverance and victory in the fight for the good of humanity. May we take part in that story, also.