That's a wrap!
September 3, 2019 - 1:27pm
Our summer interns have officially left the building and we are sad to see them go. We had an incredible team of passionate young people that were all ready and eager to learn how to better defend the defenseless in the womb. For the past three months, our students have been immersed in pro-life work and activism, and in the many day-to-day office tasks that are vital to a national organization like CLC.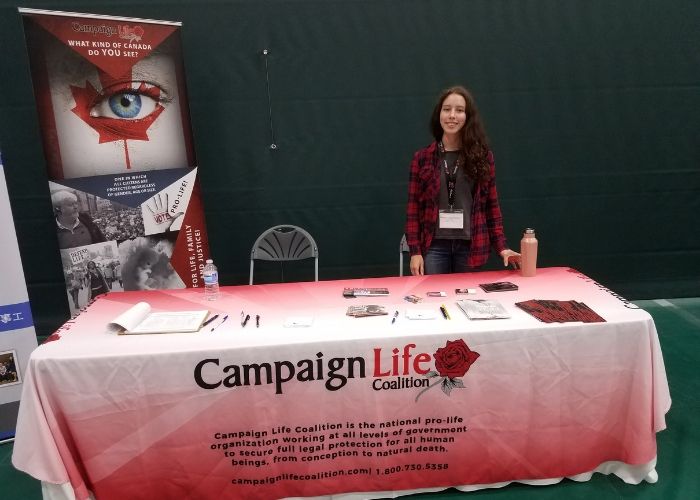 CLC intern Nikola tabling at the Steubenville Conference in Oshawa, ON.
Our internship has been carefully designed to prepare students for the task of building a culture of life in the midst of fierce opposition. Through our weekly seminars, they have also had the opportunity to learn from Canada's great pro-life leaders. Some of the pro-life legends that addressed our students included: Jim Hughes, President Emeritus of CLC; Linda Gibbons, pro-life prisoner of conscience; Alex Schadenberg, Executive Director of the Euthanasia Prevention Coalition; Angelina Steenstra, Canadian Coordinator of the Silent No More Awareness Campaign; Tanya Granic Allen, President of Parents as First Educators, former PCPO leadership contender, and the first coordinator of CLC Youth; and the always inspiring Sisters of Life.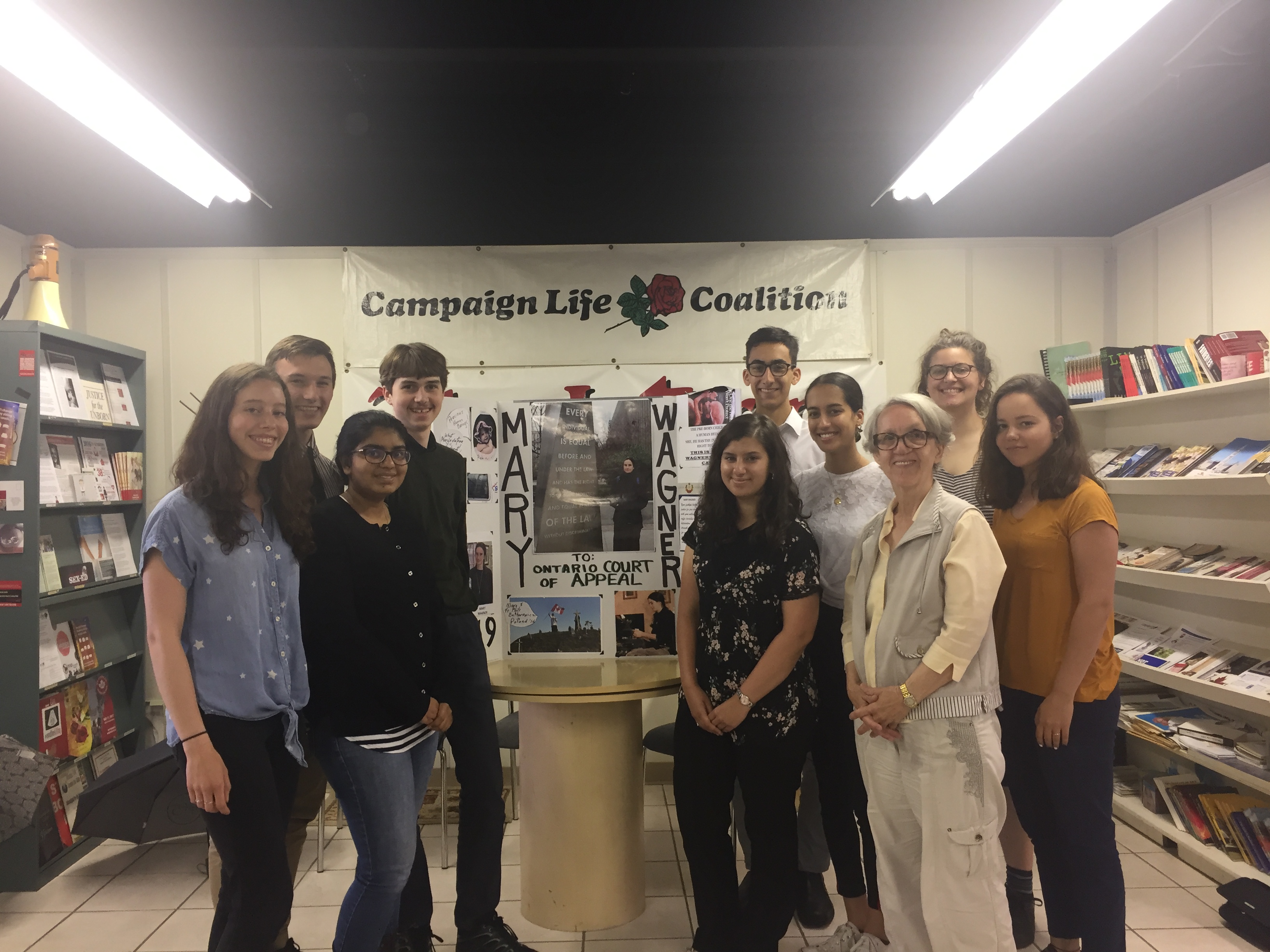 The interns pose with Linda Gibbons, pro-life prisoner of conscience.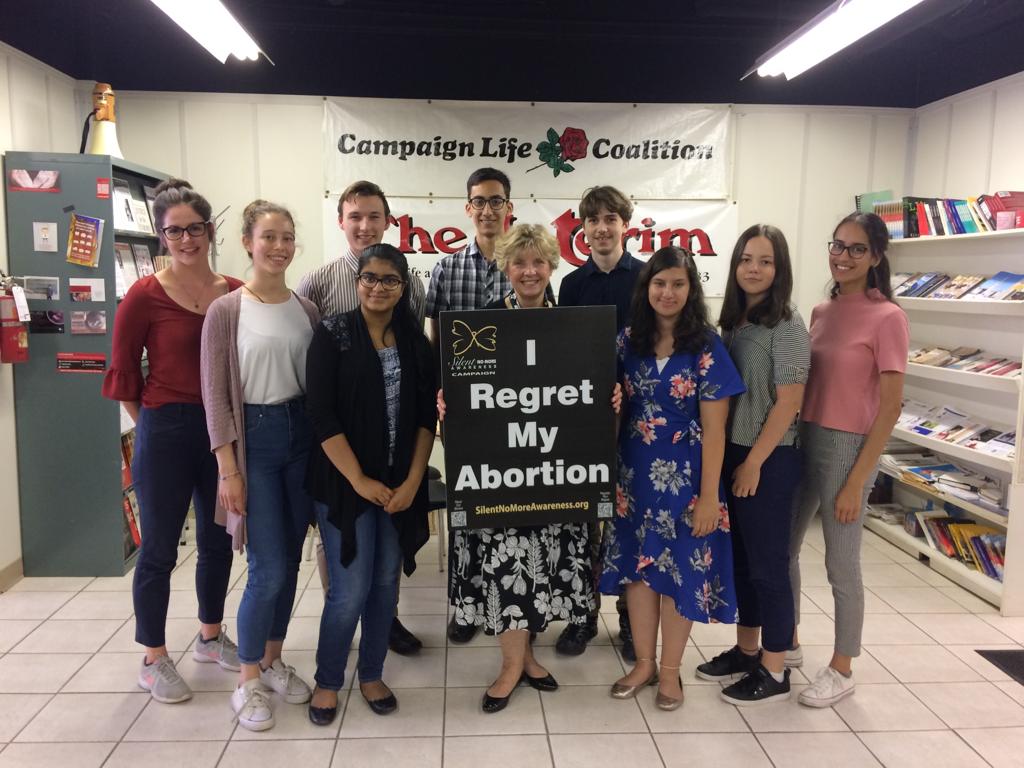 The interns pose with Angelina Steenstra, Canadian Coordinator of the Silent No More Awareness Campaign.

The students have also had numerous apologetics seminars by CLC Youth, which played a key role in preparing them for street activism like the Question Abortion Project and several "Choice" Chains, through which the interns got firsthand experience educating strangers on the pro-life position and changing hearts and minds.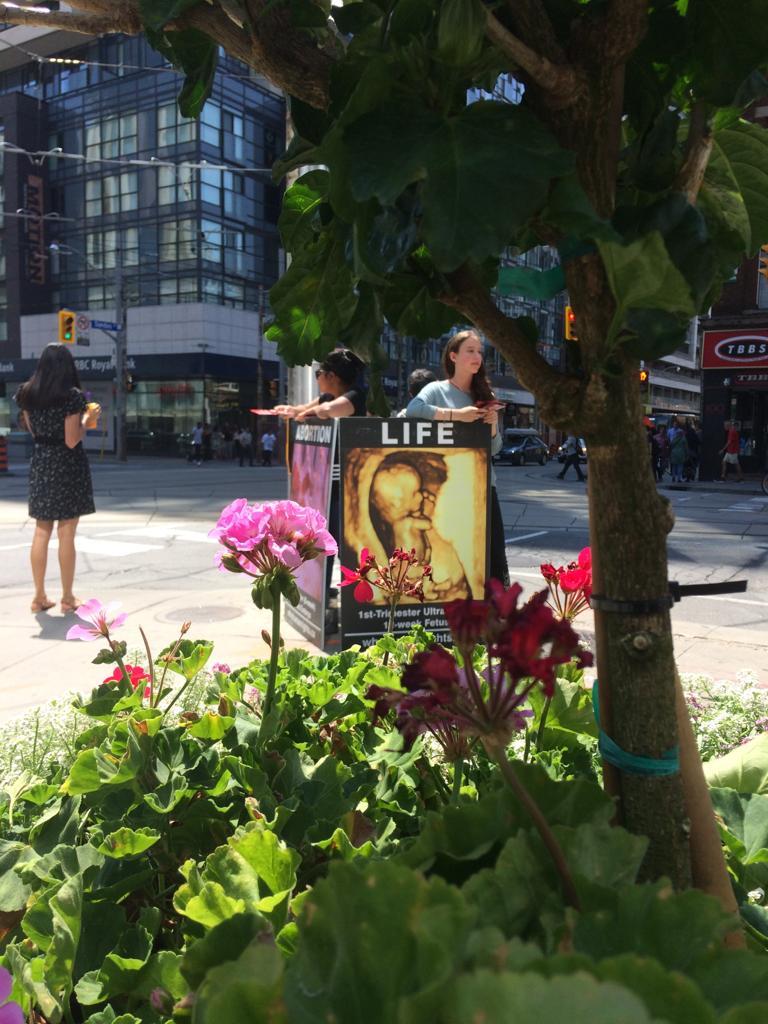 Interns Shania and Nikola at one of our many "Choice" Chains this summer with Toronto Against Abortion.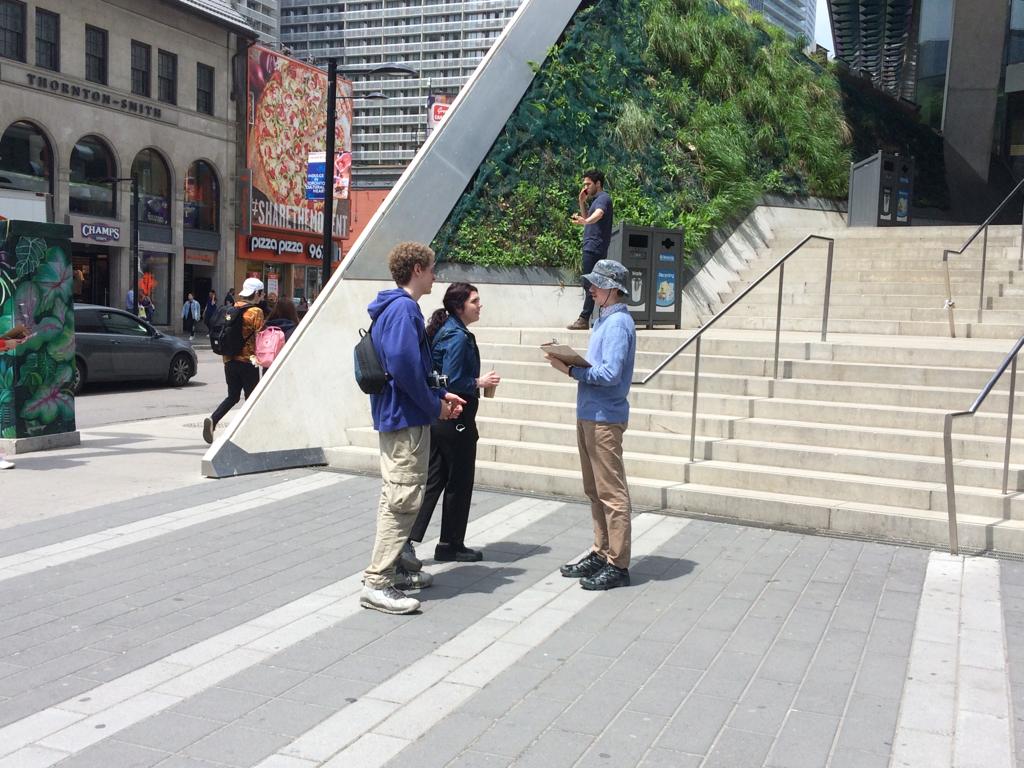 Gregory talking with two people outside of Ryerson University as part of the Question Abortion Project.

Other formative activities included:
Helping out at Aid to Women, a crisis pregnancy centre that CLC founded more than 30 years ago

Visiting Queen's Park to meet with MPPs and sit in on Question Period

Assisting our political bureau in preparation for the federal election

Visiting a pro-life candidate to learn firsthand about elections and campaigning

Promoting the release of the film Unplanned

Organizing a CLCY summer fundraiser dance from start to finish

Aiding in the planning of other events like Life Chain and the Rose Golf Tournament

Researching, writing, and publishing blogs for CLCY and articles for The Interim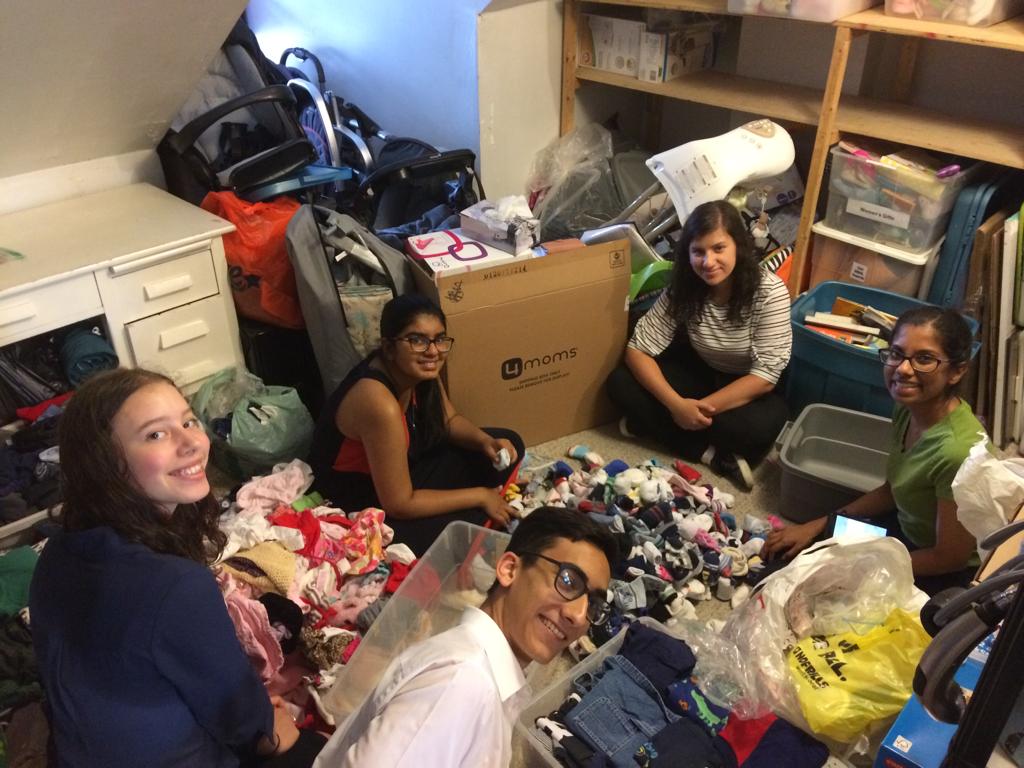 Sorting baby socks at Aid to Women for the care packages that they prepare for their clients. Clockwise from bottom: Peter, Nikola, Shania, Zephania, and an Aid to Women counsellor.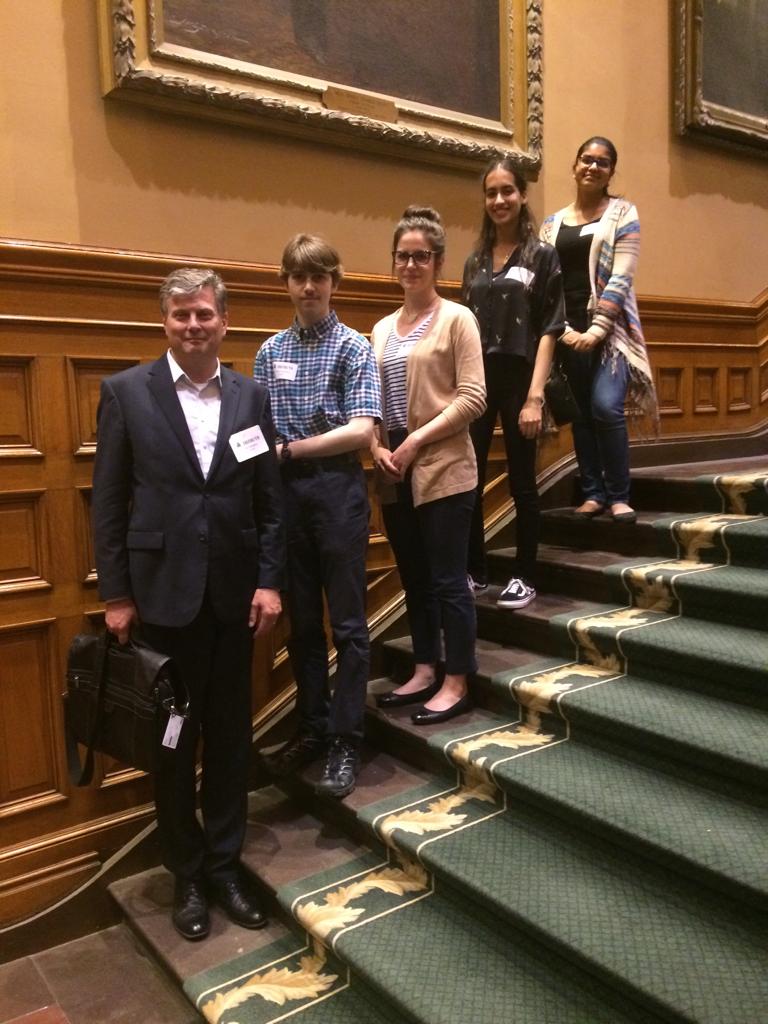 Interns Gregory, Shania, and Shania joined CLC President Jeff Gunnarson and CLC Youth Coordinator Emily Price on their visit to Queen's Park to meet with MPPs and attend Question Period.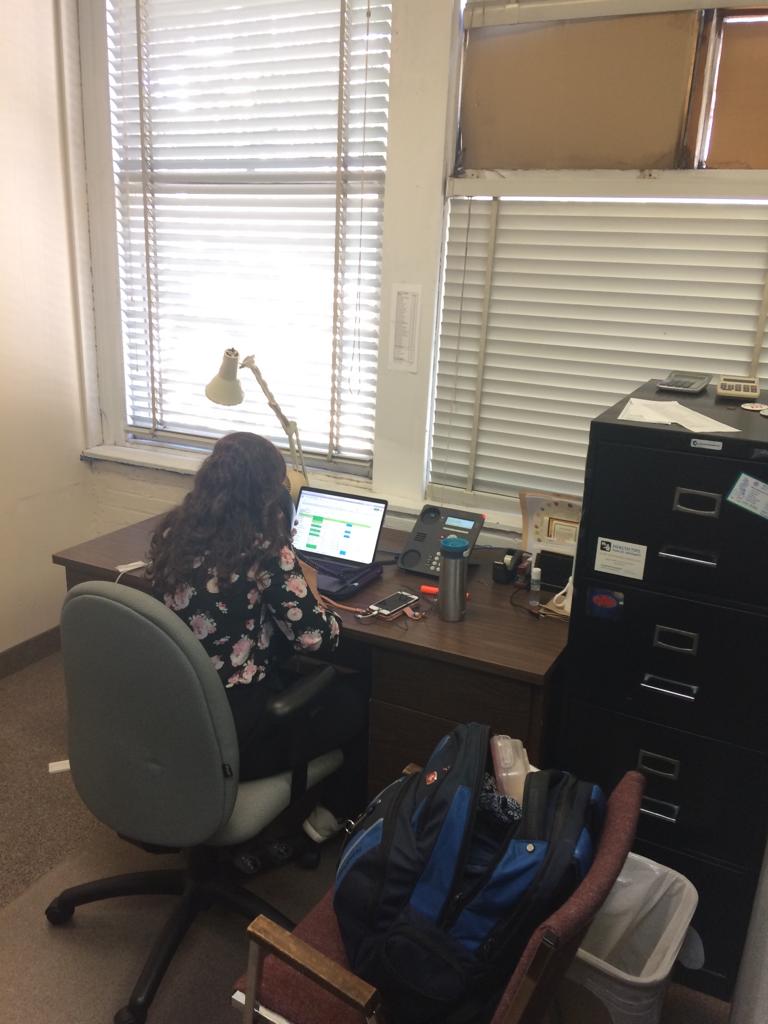 Zephania hard at work in our head office in downtown Toronto, ON.
Not only did this year's summer internship program help the interns grow in confidence and courage, it also gave them the opportunity to learn more about their own passions and where they might be best suited to serve the unborn in the future - whether in a doctor's office, in Parliament, as a writer, or on the street as an activist. There are many different ways to engage in the fight to make abortion unthinkable and we are confident that our interns will do just that, starting with the pledge to #voteprolife this coming federal election. From the interns themselves:
"This internship has really opened my eyes, not only to the issues surrounding abortion, but also to the many other ethical dilemmas in our world today. I had never thought about how many amazing opportunities this internship would supply me with." ~Niki
"The exposure during weekly 'Choice' Chain activism has enabled me to approach the abortion conversation with compassion, patience, and understanding. Holding abortion victim photography signs in the heart of downtown Toronto can seem intimidating at times. However, it has emboldened me to continue to be the voice for the unborn and not to shy away from the opportunity to share the truth about abortion and the harmful effects it can have on all those involved." ~Shania
"The internship was AMAZING! It helped further prepare me with the tools I need to fight back against modern day society's agenda against human life." ~Greg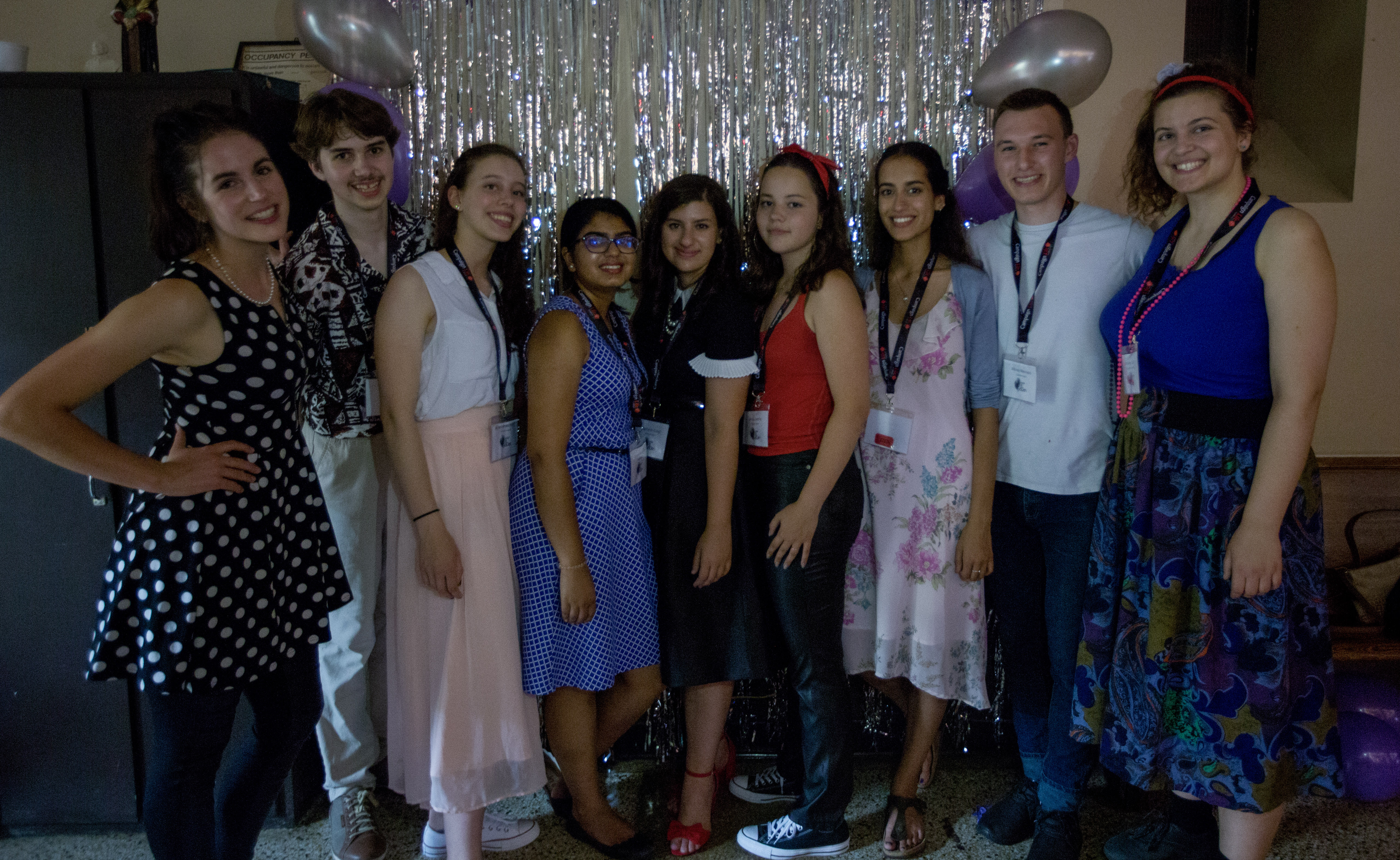 At the "Dancing Through the Decades" fundraiser dance that the interns organized. From left to right: CLC Youth Coordinator Emily Price, Gregory, Nikola, Shania, Zephania, Anna, Shania, Alfonso, and CLC Youth Coordinator Josie Luetke. Absent: Peter.
Thank you again to everyone who generously donated to the internship program. There is no way that we could ever offer such in-depth programming for pro-life youth without you. We are so very proud of all of our interns and look forward to seeing where their respective journeys lead them. Canada needs the kind of proud pro-life youth that left our office last Friday. Now is not the time to be apologetic about the truth.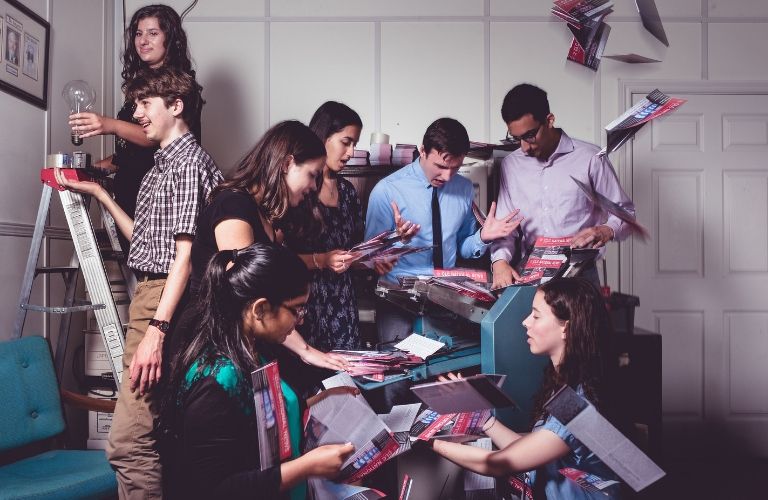 The epic group shot that has become a tradition here at CLC headquarters.