March for Life Washington D.C 2022: Part Five of Five
February 17, 2022 - 10:04am
Aftermath & Where Do I Go From Here? – Sunday January 23rd, 2022 – Today
It was now time for us to get ready to go to Ronald Reagan National Airport and return to Canada, we got ready the called Ubers to bring our group to the airport. We got there a few hours before our departure, but our flight ended up being delayed for at least an hour, so we just sat at our gate and discussed how our trip went. I was a bit confused because there were restaurants and such that you order at but then you don't pay for them at the restaurant, rather at a self-help kiosk at the end of the hallway (how are you supposed to know if the person truly paid or not.)
I'm sorry Dunkin Donuts, but you have nothing on Tim Hortons especially since my first experience of their coffee was a triple triple that tasted like water. Enough of my rants, it was finally time for us to board our plane and I sat way closer to the back this time but thankfully I had a seat with a window. After an hour flight, we landed at Pearson Terminal 1 and went to customs. It was quite simple until I was "randomly" selected by customs for covid testing. Poor Gideon who only got tested because he took the sticker off his passport that said he didn't need to be tested and the attendants there had no proof. After that fiasco, I met up with my mother at arrivals and said my goodbyes to the group.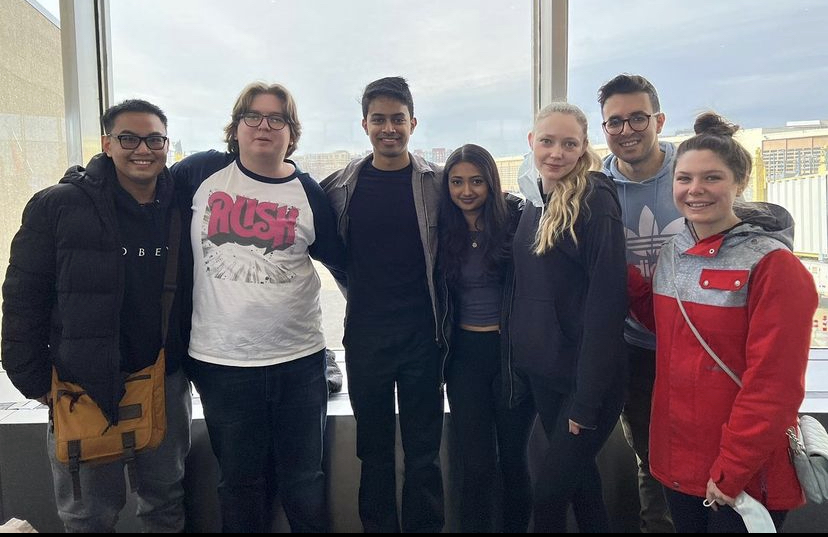 Once I got home, I finally had a chance to truly reflect on the very insightful trip I just returned from. I always had the interest of standing for life and it increased after seeing a few of my friends getting involved at CLC. What truly set me off about abortion is how you can have an abortion all the way up to birth, which just caused me to pray cuz that is straight up horrible. It also really showed me the positive direction that our American neighbors were heading in especially with the possibility of Roe. V Wade finally being abolished.
Politics wise, this trip really opened my eyes as well. I used to be a fan of Justin Trudeau until I learned how pro-choice he was. Thanks be to God that O'Toole is gone and that those aiming to replace him are vastly pro-life. There is now hope for Canada as well if we are able to elect a pro-life conservative as prime minister in the next election. America is already envisioning a post-abortion country, and with this change of events in the conservative party, I hope that we will be soon able to do the same in Canada as well.
The trip also has pushed me to join the University of Toronto Students for Life Club and I was swayed to do so by Gideon, Para and Sanam who were on the trip with me. Hopefully when they get around to doing choice-chain and such around campus, that my schedule does not screw me over from getting involved with that as well.
As the many speakers during the pro-life summit said, the tide has turned for the pro-life movement and it is up for us to continue to fight and advocate for the unborn and hopefully move past the grave evil of abortion. Thank you to CLC and Niagara Pro-life for the great opportunity that I originally took for granted but came back from as a new and motivated person to do what is right.