Tyrannical Bubble Zones Coming to Nova Scotia
March 9, 2020 @ 12:08pm
Last week, the Nova Scotia Legislature began debate on an NDP proposal to impose "bubble zones" around the province's four abortuaries. Premier Stephen McNeil and his Liberal government have already agreed to support this draconian measure, and they are moving the NDP Bill forward rapidly.
I find this incredibly ironic. While left-wing politicians all across this country stand up for the "rights" of Wet'suwet'en anti-pipeline protesters, many of whom are engaged in dangerous, violent, and criminal activities, often those same left-wing politicians are all-too-ready to stomp down peaceful pro-life protesters.
Why are radical environmental activists given free course to hold our nation hostage, but everyday Christians are told they can't even say a silent prayer in certain public areas? Why is it OK for environmentalists to blockade major rail lines, but it is NOT OK for a pro-lifer to hold up a sign well out of everyone's way? Talk about a double standard!
It seems to me that when it comes to conservative-minded groups that defend life, family, and faith, many liberals will not tolerate one word of dissent. They want us to sit down and shut up.
But as long as God gives us breath, we refuse to be silent. We will continue to be a voice for the voiceless!
In a recent CBC news article, it is reported that "bubble zones" are needed for "protecting clinics and hospitals", while pro-lifers are portrayed as causing "fear and intimidation". The great good that peaceful pro-lifers do in defending human rights and helping troubled women is conveniently omitted by the CBC. And though the article makes much of a pro-bubble zone petition signed by 140 people, it completely ignores the free speech petition signed by thousands, which I personally presented in December along with Life Nova Scotia Co-ordinator Ruth Robert.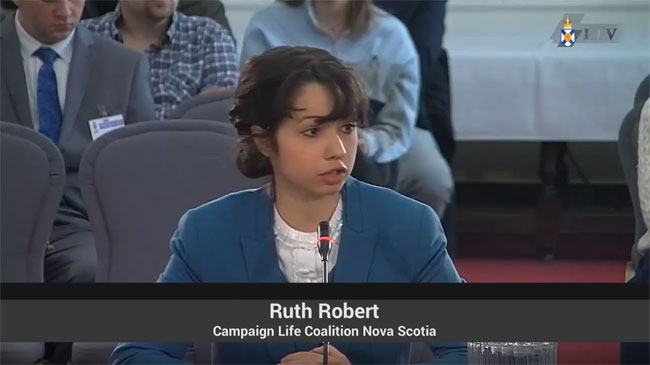 Miss Robert, who helped revive the 40 Days for Life Halifax campaign, appeared last Friday before the Committee on Law Amendments at the Nova Scotia Legislature to defend pro-life freedom of speech. You can watch a video of her compelling presentation here: https://youtu.be/T1xtdy5tZlc
Miss Robert offers these thoughts on the proposed "bubble zone" legislation:
I grew up in Saudi Arabia. It is a state where the government spies on its citizens. Freedom of expression, assembly, and religion are non-existent. Difference in ideology is not exactly allowed. Public decapitations are held on Fridays...
I could not be more dismayed at the idea of bubble zones. Any kind of behaviour that would harm women entering a hospital is already illegal. This bill only serves to silence opposition, and further tell people they cannot gather and/or pray where they like in public space. It violates due process by punishing people for crimes they have not committed, and likely will never commit. You cannot speak about abortion in an access zone because someone might find it uncomfortable. That's a crime? Where do you draw the line? It is blatantly unconstitutional...
It even allows for police to arrest without warrant. It sounds like the beginnings of a police state where information and so-called evidence lies in the hands of one party, and the opposition is arrested on the "because I said so" of the popular party. How much longer until we reach public beheadings?
Canada, please wake up.
I say, Amen, to that!
Whatever happened to our so-called "fundamental freedoms", as outlined in our Canadian Constitution? Our Charter of Rights and Freedoms says that we all have "freedom of thought, belief, opinion and expression" as well as "freedom of peaceful assembly". The Nova Scotia Human Rights Act declares that it is illegal to discriminate against anyone based on his/her "political belief, affiliation or activity." Are those words totally meaningless?
Over the coming days and weeks, as the "bubble zone" bill is being debated in the Nova Scotia Legislature, it is imperative that we reach out to Premier Stephen McNeil, Justice Minister Mark Furey, as well as local MLAs. We need to call on the government to defend freedom of expression and freedom of assembly in Nova Scotia. They must not turn pro-life Nova Scotians into second-class citizens with fewer rights and more restrictions than everyone else in the province.
Public spaces are public spaces – they should be open to all the public, regardless of beliefs or politics.
Please take a moment to send a personal message to the Premier and Justice Minister right now, asking them to reject "bubble zones" in Nova Scotia:
Email Premier Stephen McNeil - Phone: (902) 424-6600
Email Justice Minister Mark Furey - Phone: (902) 424-4030
If you reside in Nova Scotia, you can use our Action Alert Email tool to quickly send a pre-written message to your local MLA. Please click here to access the tool: https://www.votervoice.net/iframes/CALIFE/Campaigns/69759/Respond
If you have not already signed our petition to Justice Minister Furey and Health Minister Randy Delorey, please do so by clicking here: https://www.campaignlifecoalition.com/petition/id/30
Please help us defend our freedom to speak out for the unborn in Nova Scotia!
Yours for Life,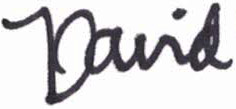 David Cooke
National Campaigns Manager
Campaign Life Coalition
P.S. Please sign and share our petition right now: https://www.campaignlifecoalition.com/petition/id/30
Comments