Premiers Playing Politics During Pandemic
April 7, 2020 @ 5:27am
It seems our politicians are speaking out of both sides of their mouth.
On the one hand, they tell us that we are in the midst of a dangerous pandemic that calls for the most stringent of measures: Citizens are urged to stay home and maintain "social distance". Businesses are being shut down and their employees laid off. And most importantly, every medical effort, we are told, must go into fighting the coronavirus. It is an unprecedented crisis and "desperate times call for desperate measures" – so our political elite remind us on a daily basis.
On the other hand, in every single province and territory across this Dominion, while people are foregoing doctor's visits and non-essential surgeries and medical treatments, elective abortions continue unabated.
In fact, every single provincial and territorial government has indicated that they will do nothing to stop the provision (and promotion) of totally non-essential, elective abortion services. In other words, expectant mothers may continue to choose to kill their preborn sons and daughters at their own discretion throughout this COVID-19 crisis, even though it diverts urgently-needed medical supplies and resources and imposes an added burden on our health care system. Apparently, this utterly depraved practice of preborn murder must take precedence over the public health and wellbeing of the people of this nation.
In response to this travesty, we launched an urgent petition to all our provincial and territorial premiers calling for an immediate halt to all abortion services – including the closure of private abortuaries.
Across the US, numerous states already have taken this step in order to redirect necessary medical resources and to reduce the risk of coronavirus exposure for abortion-minded women. Alabama, Indiana, Iowa, Ohio, Oklahoma, Mississippi, and Texas have all ordered the suspension of abortion services.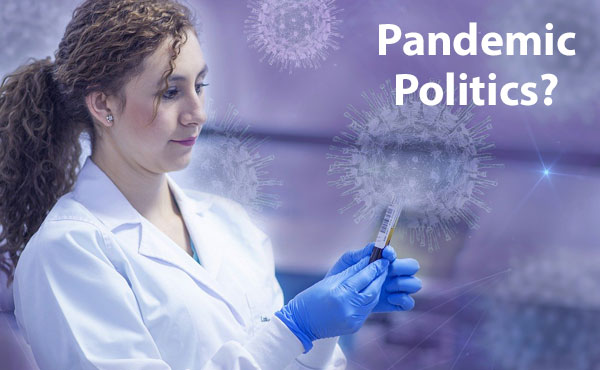 In addition, as I mentioned in my last email to you, a group of 30,000 doctors has issued a public statement calling for governments everywhere to halt all abortions – including both surgical and chemical abortions, as these tie up limited health care personnel, resources, and dollars.
But Canada's 13 provincial and territorial premiers have chosen the path of political correctness instead of public health. They refuse to act!
Last week, I informed the offices of all 13 premiers of our petition, letting them know that Canadians are concerned about the needless and wasteful provision of elective abortion services in the midst of this present COVID-19 crisis. I told them that, though we just launched our petition last week, thousands have signed already – and the number of signatures is growing every day.
In response to our campaign, I have only heard back from three jurisdictions thus far – Saskatchewan, New Brunswick, and Yukon.
Saskatchewan thanked us for letting them know about our petition.
New Brunswick responded with this statement: "The Province of New Brunswick's position on abortions remains unchanged. There has been no interruption in abortion services within the Regional Health Authorities during the COVID-19 pandemic. Services are still being provided."
Yukon dismissed our concerns and arrogantly boasted of their support of abortion: "The Government of Yukon is proud to support access to abortion... At this time I am not aware of any intent to limit access to abortions, a necessary and of course time-sensitive procedure for those who need them."
When I asked for clarification from the Yukon Premier's office on when abortions are "necessary", and what medical criteria are used to determine this, I received this evasive response: "I am not interested or able to take on a debate regarding your opinion on abortion. Our government supports access to abortion."
It is clear to me that our premiers know their position is untenable. They cannot support their position with logic and reason. In fact, it is sheer hypocrisy to assert that non-essential medical services must be suspended while, at the same time, allowing for abortion on demand for any reason – or for no reason – at the mere whim of one's "choice". It makes no sense – and they surely know it!
I suspect the left-leaning mainstream media knows it, too, which is why they are refusing to acknowledge this hypocrisy. No one is calling out the premiers on this – except a few conservative outlets like LifeSiteNews.
As another week passes and this COVID-19 pandemic worsens, we urgently need your help to demand action from our premiers. If you have not already signed and shared our petition, please do so today.
I would also ask you to do just one more thing to help us gain a victory. Would you consider making a quick phone call to your premier's office? It will take only a few moments of your time, but it will make a huge impact! We will provide you with your premier's phone number, along with some suggested words to say. Just click here: https://www.campaignlifecoalition.com/clc-blog/id/107/title/call-your-premier-to-stop-abortion
I sincerely thank you for joining us in this effort to defend the sanctity of human life all across Canada – in every province and territory. With your help – and by God's mercy and grace – we will do everything we can to save every preborn child we can.
Yours for Life,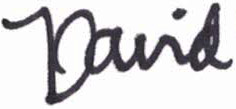 David Cooke
National Campaigns Manager
Campaign Life Coalition
P.S. Please contact your premier here: https://www.campaignlifecoalition.com/clc-blog/id/107/title/call-your-premier-to-stop-abortion
Comments