Pro-Aborts Sue NB to Bail Out Abortuary
January 12, 2021 @ 10:47am
I need your help in the fight against Clinic 554 in Fredericton.
For those who may not know, Clinic 554 is a private, for-profit, preborn slaughterhouse. In the name of "choice", it dismembers and destroys healthy, developing children – marvellous creations of God, safeguarded in their mothers' wombs. That is the brutal reality.
The infamous abortionist, Henry Morgantaler, established this abortuary in 1994, and its present director, Adrian Edgar, has carried on the killing since 2015.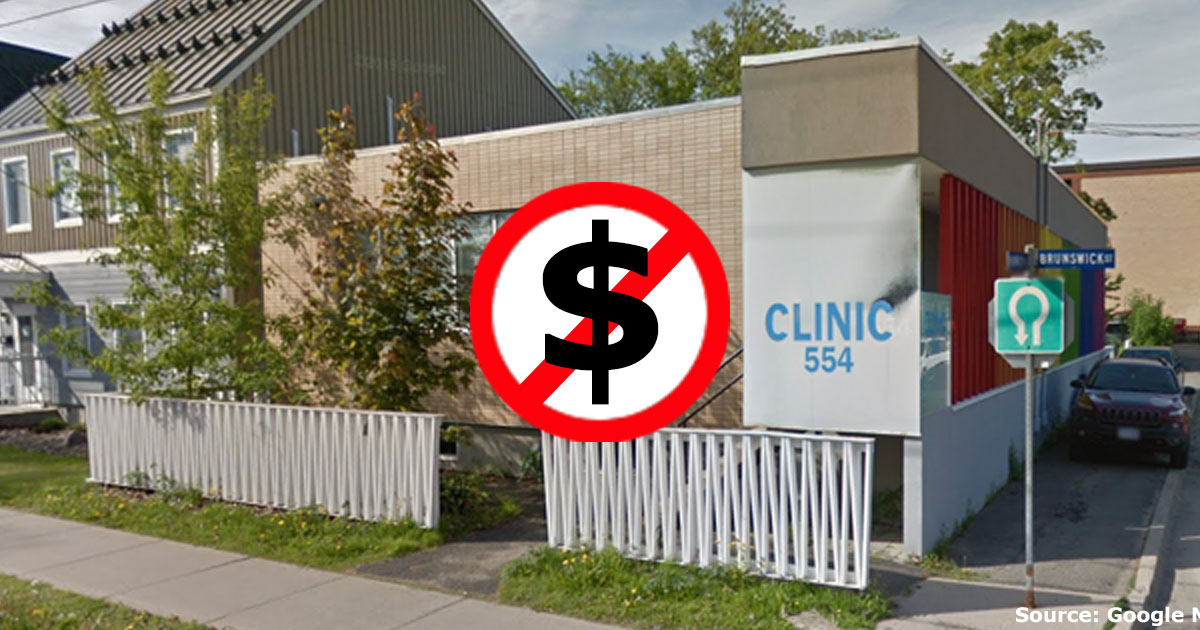 For many years, this grisly human chop-shop has been trying to scam a bail-out from the New Brunswick government, claiming financial hardship. Thanks be to God, times are tough for New Brunswick's abortion profiteer. Business continues to slow, the coffers are emptying, and Dr. Edgar is panicking.
For nearly two years he has bemoaned his diminishing profits and repeatedly threatened to close his doors, sell his building, and take his bloody trade elsewhere. I think that'd be just great! However, claiming that he is providing an "essential" healthcare service, Dr. Edgar insists that Premier Blaine Higgs must cough up tens of thousands of dollars in taxpayer money to fill his pockets.
At about $800 a head per abortion (his for-profit fee), Dr. Edgar is keen to turn around his failing business, ravage more vulnerable women, and kill more of their helpless babies. But the only way that's going to work is if the taxpayers are forced to foot the bill.
So far, Premier Blaine Higgs has stood his ground and refused to provide the funding, just like every other premier before him (whether Conservative or Liberal). In spite of intense pressure from vocal pro-abort lobbyists and powerful politicians across the country, the premier has not given in. Even in the face of retributive funding cuts from Ottawa, Mr. Higgs would not allow outsiders to dictate to New Brunswickers.
In a recent provincial election, Mr. Higgs' principled stand was rewarded as his New Brunswick Conservatives were promoted from minority to majority status in the Legislature. Even so, the pressure continues to mount for an abortion business bail-out.
More recently, on January 6th, the Canadian Civil Liberties Association (CCLA) launched a lawsuit to force the people of New Brunswick to fund Clinic 554. It is a back-handed scheme by pro-aborts to impose their agenda through the courts, thereby circumventing the democratic process.
We must encourage Premier Higgs to meet this new challenge head-on!
In this lawsuit, CCLA makes some outlandish – and even dangerous – assertions.
In paragraph #2, they claim: "Abortion is a common procedure; approximately 1 in 3 Canadian women will have an abortion, whether surgically or by taking a number of special medications." That is very tragic, if true, though I suspect it is rather exaggerated. According to reliable statistics, 1 in 5 pregnancies end in elective abortion every year. That means less than 1% of Canadian women abort their children annually. But even assuming a larger number of women implicated in this bloodshed, that argues for more restrictions, not fewer. Imagine if someone suggested that, since the rate of drug addiction is rising, the government should provide more access to fentanyl and cocaine! Well, that is effectively what CCLA is saying.
In paragraph #7, CCLA claims abortions are only offered in three hospitals, restricting access to Bathurst and Moncton. But Peter Ryan, former Executive Director of New Brunswick Right to Life, reported the following news last June: "Three hospitals were publicly identified as offering abortions... The Moncton Hospital, the Dumont Hospital in Moncton (serving Francophones), and the Chaleur in Bathurst. What was not publicly disclosed, and has just now come to light, was that, starting in 2015, the province's other five regional hospitals also began to perform a small number of abortions each year." If abortion "services" are already ubiquitous across the province, why the need to bail out Clinic 554?
In paragraph #10, CCLA states: "The Canada Health Act requires that Canadians have reasonable access to medically necessary healthcare services without financial or other barriers." However, since elective abortion is never medically necessary – and it's certainly not "healthcare" – the Canada Health Act does not apply. There is nothing in the Act that mandates a province must fund medically unnecessary or cosmetic procedures.
Lastly, and most surprisingly, CCLA asserts in paragraph #5: "Abortions...are not, and should not be treated as, an elective procedure." Let those words sink in: "Abortions...are not...an elective procedure." That means abortions are required, not chosen. In other words, pregnancy is a disease that must be cured, and women who are pregnant must be prescribed that cure, totally funded by the government! This is the pathway to forced abortions.
Premier Higgs needs to fight this dangerous lawsuit right up to the Supreme Court, if necessary. And even if he loses there, he must be willing to invoke section 33 of the Canadian Charter of Rights and Freedoms – otherwise known as the "notwithstanding clause". This clause would allow the province to maintain its historic position against the funding of for-profit abortuaries. It would also be a precedent for other provinces to follow.
Please help us encourage Premier Blaine Higgs and the government of New Brunswick to fight the CCLA lawsuit by using our Action Alert tool to send an email or make a phone call to your local MLA.
We have written a number of pre-scripted messages that you can choose from, or you can craft your own personal message. Simply go to our Action Alert tool, enter your address, and we will help connect you to your local MLA by email or phone.
Thank you for joining us in the fight against Clinic 554! May we reflect on these words from the prophet Isaiah and consider how they would call us to action in our present day:
Cease to do evil,
Learn to do good;
Seek justice,
Rebuke the oppressor;
Defend the fatherless,
Plead for the widow.
– Isaiah 1:17.
Yours for Life, Family, and Faith,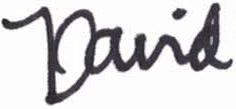 David Cooke
National Campaigns Manager
Campaign Life Coalition
P.S. If you live in New Brunswick, you can access our Action Alert tool to contact your MLA here: https://www.votervoice.net/CALIFE/campaigns/79248/respond
Comments