'Every child matters:' Residential schools and the battle to end abortion
July 12, 2021 @ 11:00am
July 12, 2021, (Campaign Life Coalition) – Hundreds of children's shoes have been placed on the doorsteps of churches across the country. Orange teeshirts hang from numerous homes with messages such as "#truth," "every child matters," and "awareness inspires action." Cutouts of small hands all linked together adorn public spaces. Signs of Canadians standing in solidarity with indigenous people in the wake of recent revelations of hundreds of unmarked graves at former residential schools abound everywhere.
Canadians are rightly outraged over a dark chapter in the nation's history. Between the late 19th century until the late 1970s, indigenous children were forcibly removed from their families per government policy of forced assimilation. They were taken to schools where they were to be taught European ways. The schools became breeding grounds for all kinds of abuse, including physical, emotional, and sexual.
In May, it was revealed that there were 215 unmarked graves of school-aged children, discovered through ground-penetrating radar, near Kamloops at the site of what was once the country's largest indigenous residential school. Similar grave sites found at other such schools are now bringing the total nearly to 1,000. Numerous questions abound regarding how the bodies came to be there, with few answers.
It's necessary to raise awareness of the injustices of yesteryear. Such injustices have ongoing ramifications for many people today, both those who have survived the residential schools and their descendants. Apologies, rooted in truth, must be made. A path to reconciliation must be walked. History must be made known so that healing may take place and so that similar wrongs be avoided in the future.
Righteous anger over the injustices of the past is also a call for each of us to take a good hard look at what we are doing to end the injustices that are happening to children today.
But are there still injustices happening against children today?
Children are being killed by the hundreds every day in Canada. The various methods used to bring about their demise largely depend on how old the child is and how developed they are. Some of these children are destroyed surgically utilizing tools that rip, tear, and suck. Some are destroyed chemically through death-dealing pills. And it gets worse. These children are not even given the honor of burial. There are no graves that will ever mark their passing. Their remains are disposed of as medical waste.
Who are these children, and how come no one is outraged over their deaths? These are children targeted for death in their mothers' wombs. They are children from parents of every colour and creed. Abortion in Canada claims the lives of an estimated 100,000 children every year, about 275 a day on average. These children have been stripped of legal protection and utterly dehumanized so that the gravest of injustices can be inflicted upon them, namely the taking of their very lives under the guise of "reproductive freedom" and "choice." But these are the smallest of human beings we are talking about, not choices. Each is a full member of the human family. Each is someone's son or daughter. Each has a unique DNA, a unique fingerprint, a unique smile. Each of them is unrepeatable. Each of them is precious and created to give love and to receive love.
Ending violence against children in the womb is a matter close to the hearts of many indigenous people.
Graydon Nicholas, former Lieutenant Governor of New Brunswick, addressed the 2020 Virtual Rally and March for Life with a message about his involvement in the pro-life movement, not only as a high-ranking member of the Knights of Columbus but also as an indigenous person.
"I had the opportunity to be at the March for Life in Washington, where Native Americans have formed an organization called Life is Sacred. And, our theme was "abortion is not the Native way." There were about 350 people there, families from all over parts of the United States. I was there from Canada," he said.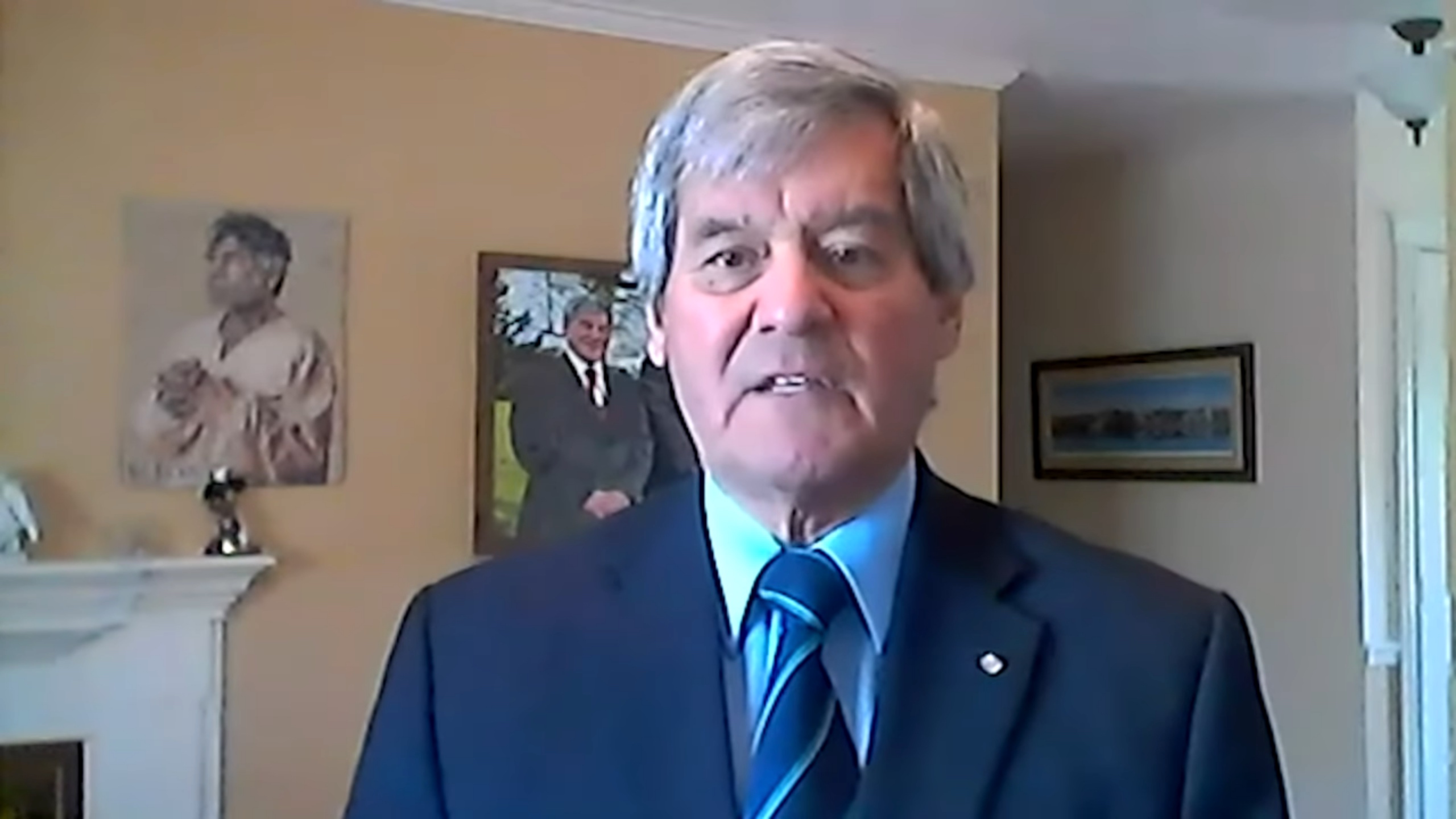 (Graydon Nicholas addresses the 2020 Virtual Rally and March for Life)
Nicholas quoted from the late Pope John Paul II's 1979 homily at the Capital Mall in Washington D.C.: "All human life—from the moment of conception and through all subsequent stages—is sacred, because human life is created in the image and likeness of God. Nothing surpasses the greatness or dignity of a human person."
Commented Nicholas: "So for me also, as an indigenous person in this country, our teachings also tell us about the sacredness of life. I was brought up in a strong Catholic family in my community, and again, it was emphasized for us how significantly important each life is because my parents had 12 children, some of whom died as infants. So [my mother] said to the rest of us who were alive that we are a gift of the Creator."
Pastor Pauline Wilcox of the Golden Eagles Gathering Place Church, Pikwakanagan First Nation, opened the 2016 National March for Life in Ottawa with a prayer that God would "arise on behalf of Canada's unborn."
"It's a privilege for me, as an Algonquin First Nations person, to open up in prayer this year for the March for Life," she told a crowd of about 22,000 from the steps of Parliament Hill. "And I stand here today as an Algonquin First Nation person, a representative of the host peoples of this land. In keeping with the ways of our First Nation people, I welcome and I honor and I bless everyone here who has chosen to stand in unity with one heart to honor the sanctity of life."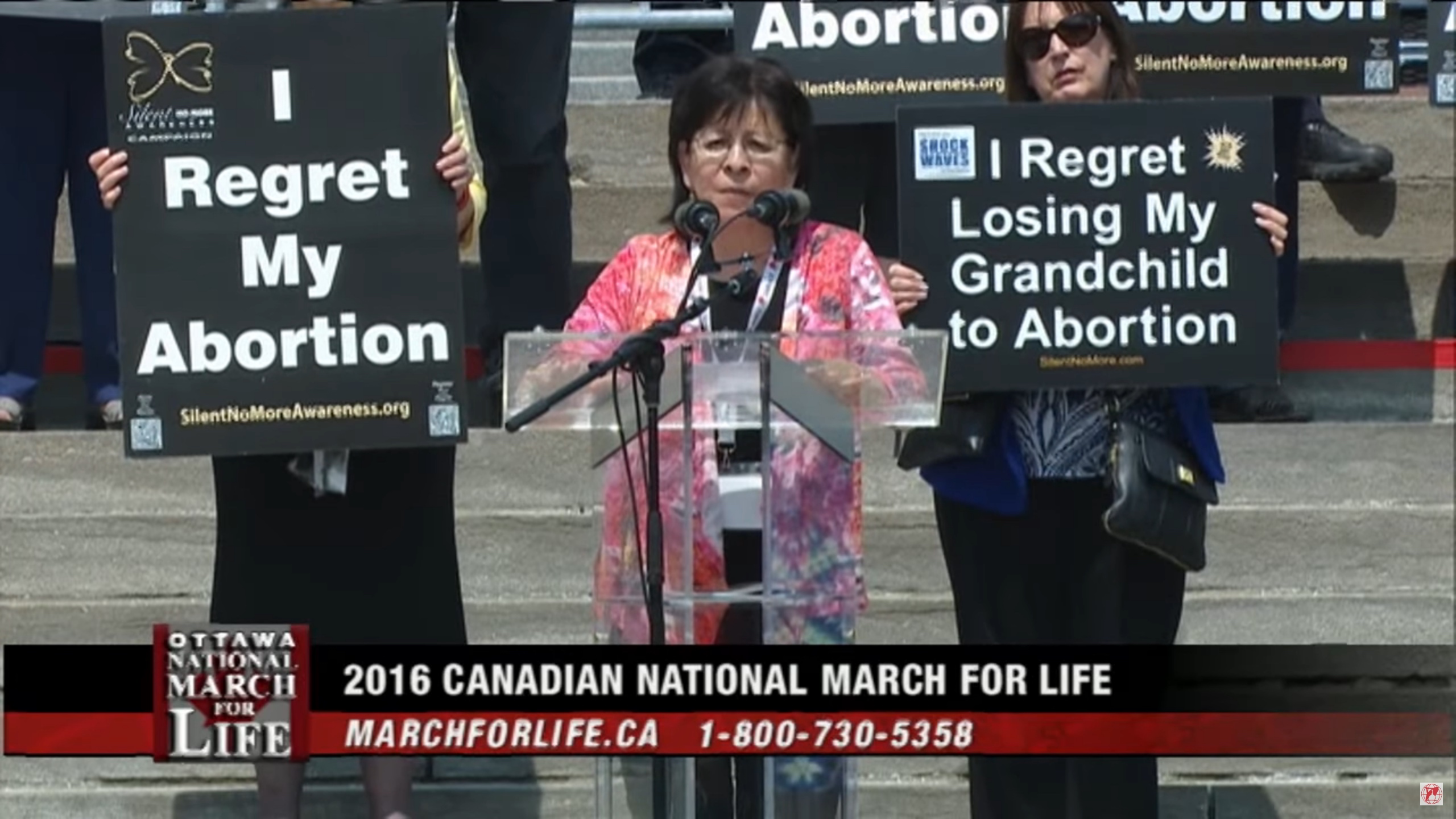 (Pastor Pauline Wilcox addresses 2016 National March for Life)
"Father God," Wilcox went on to pray, "today, we speak specifically to the issue of abortion. And we loosen justice in the name of Jesus, and we ask Lord that those who commit injustices would be swiftly brought to salvation, filled with the Holy Spirit, and would change their ways. We loosen the words of knowledge and revelation to all of our law officials to enable them to discover and restrain those who are committing these injustices."
"And Father, we acknowledge that the status quo of legal abortion from conception to full gestation, which is 9 months, grieves your holy heart. And for this, we repent before you now. And we ask that you would arise on behalf of Canada's unborn. We declare in faith that the tide is swiftly turning, and we loosen the Spirit of Justice into Canada on this issue in particular," she prayed.
Honorary Chief Kenny Blacksmith, from the Cree Nation of Mistissini, Quebec, who is the Founder and Executive Director of Gathering Nations International, opened the 2015 National March for Life in Ottawa with a prayer that God would make "right what has been wrong" when it comes to violence against children in the womb.
"The spiritual report card of the moral integrity of our nation is marked with an F," said Blacksmith, addressing a crowd of nearly 25,000 from the steps of Parliament Hill.
"And in this watershed moment, we acknowledge much bloodshed, broken covenants, immorality, and adultery run deep in the veins of our homeland. Lord, you would even say to us, 'What have you done? The innocent blood of millions of preborn children cry out to me from the ground,'" he continued.
"Our leaders have failed, our laws have failed to protect the precious gift of life at all stages in our people and in our nation. Canada will certainly reap what it has sown. We have failed to speak up for those who cannot speak up for themselves or to ensure justice for those being crushed," he added.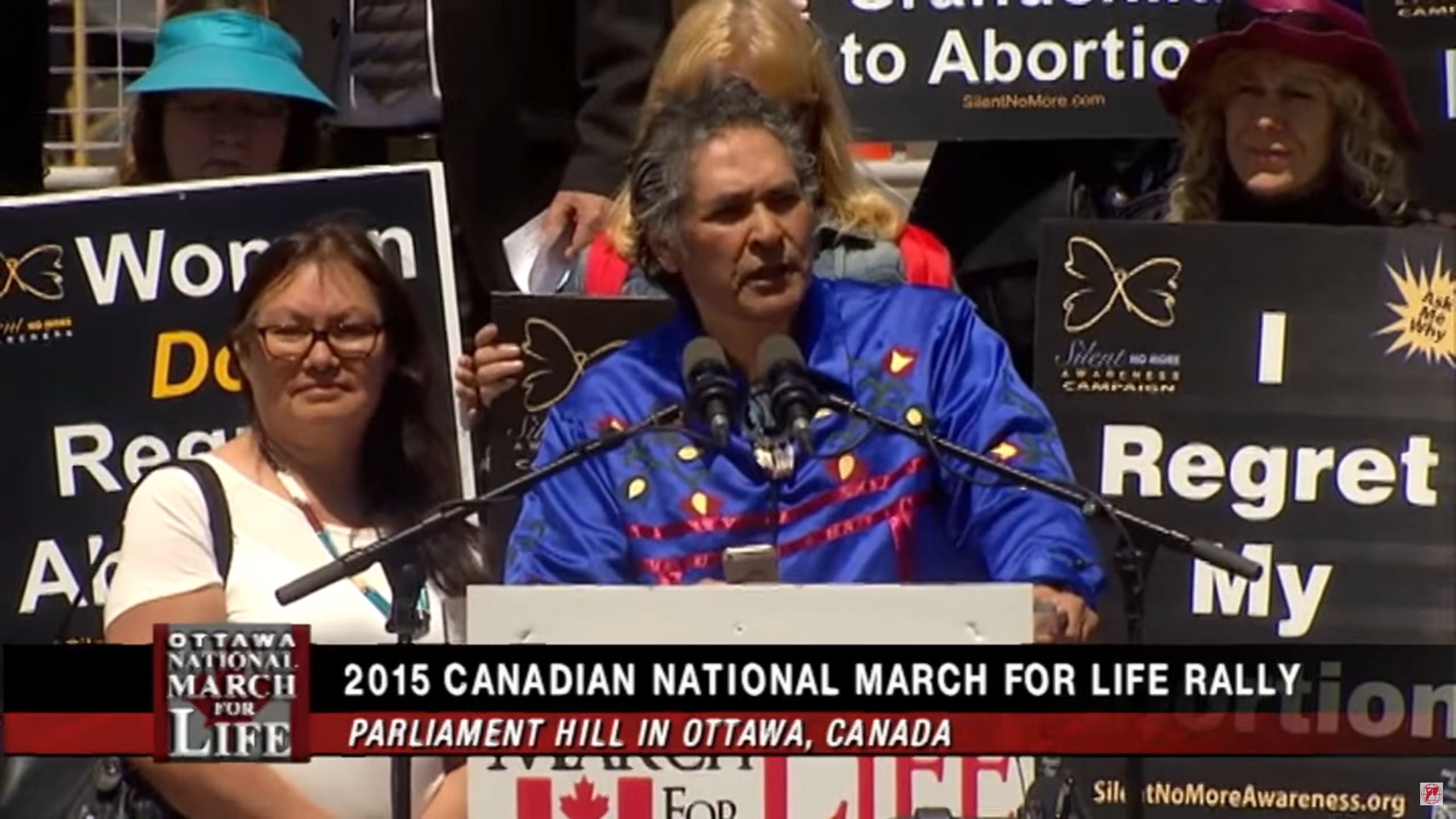 (Kenny Blacksmith address 2015 National March for Life)
The truth is that if every child matters, then these children in the womb who are targeted for abortion matter too. Abortion is an injustice against the most vulnerable members of our society. It's time to shine a spotlight on this most sinister chapter of our nation's history and recognize that abortion is a crime against humanity and especially a crime against children that must be stopped.
Residential schools stopped operating in Canada about 25 years ago, but the damage caused by them is ongoing to this day. Abortion has been targeting children in our country since 1969, and it is still ongoing to this day. The damage caused by abortion to mothers and fathers, to brothers and sisters, and to all of society is ongoing and will continue for years to come, even after it has been legally abolished.
While it is important to address the injustices of the past, it is with even more urgency that we must address the injustices of today. If any of us had lived during the time when residential schools were operational, would any of us have had the courage to call out the government for its actions? Would we have had the courage to take a stand beside our indigenous brothers and sisters and demand that the injustice stops? Or would have the "status quo" and the prevailing anti-indigenous sentiment of the day kept us quiet?
Today, we have an opportunity to raise our voices for those who have no voice. We have an opportunity to oppose the gravest injustice against the weakest members of the human family. Let us not allow evil to continue by remaining silent. Every child matters, including preborn children. Let us fight for their right to live. Let us fight to end the injustice of abortion. Let us make our country a place where every child is loved, respected, and afforded the dignity that each deserves as a member of the human family.
Comments