Manitoba politician wants to abort US babies from states where abortion is illegal
April 28, 2023 @ 12:47pm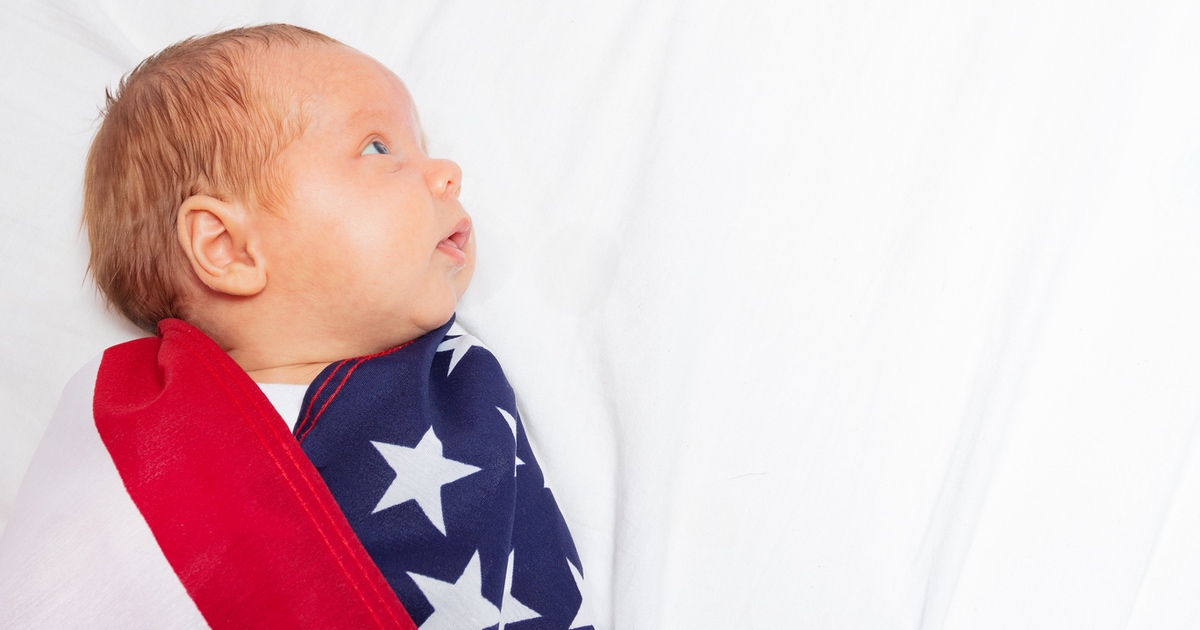 April 28, 2023 (Campaign Life Coalition) – A shocking bill was recently introduced in the Canadian province of Manitoba that would protect provincial abortionists from foreign prosecution if they aborted a U.S. baby from a state where abortion is illegal.
The bill allows Manitoba abortionists to target and destroy babies destined to become U.S. citizens and not face legal repercussions from those states for assassinating foreign persons.
Bill 211 was introduced by NDP MLA Nahanni Fontaine in November of last year. It was debated in the legislature on April 27 where it was brought forward for second reading. Fontaine has sponsored previous bills that sought to strip pro-life advocates of their free speech rights when they engaged in pro-life outreach near places where abortions are committed. So far, her efforts have been unsuccessful.
Fontaine's new bill would amend the "Reciprocal Enforcement of Judgments Act" to include a new section titled "Foreign judgment re pregnancy termination not enforceable." The new section would read: "A judgment of an original court outside Manitoba in respect of the provision of lawful medical services in Manitoba for the termination of pregnancy, including prescribing, dispensing or administering a drug to terminate pregnancy, is hereby deemed to be contrary to public policy."
Fontaine explained on Twitter what the bill would achieve.
"My Bill provides legal protections to Manitoba abortion providers who provide abortion services for US citizens from any legal actions taken against them by any State that's banned abortion," she said.
The NDP explained in a press release that in the wake of the reversal of Roe last year by the US Supreme Court, and with more and more states making abortion illegal, "we know that more Americans will come to Canada seeking abortions."
"It is critical we protect those seeking abortions and the healthcare professionals providing them…Bill 211 will protect Manitoban healthcare providers and safeguard the access to abortion in Manitoba for anyone seeking it," the NDP press release stated.
Fontaine stated that abortionists "shouldn't be threatened with criminal charges or civil legal action by some backwards, archaic U.S. State for providing abortion services to its citizens who come to Manitoba to access abortion."
"Abortion is healthcare," she stated.
If abortion is healthcare, however, then what is the illness or disease it is curing? The fact is that pregnancy is not a disease or illness but a natural process whereby a woman brings new life into the world. The aim of true healthcare is to increase vitality in the recipient. True healthcare in no way intentionally ends human life. But, abortion is all about ending human life. It is the direct and intentional killing of a preborn baby. Abortion is in no way healthcare.
Healthcare providers once upon a time swore an oath to "do no harm," including not providing a pregnant woman with a substance "to cause abortion." It was called the Hippocratic oath. Manitoba doctors should take up this practice again and live out their profession as healers, not killers.
Abortion violence targets the weakest and most vulnerable among us. Shame on the Manitoba NDP for introducing this outrageous bill that treats U.S. babies as targets for Canadian hitmen who go by the name of "abortion provider."
Every U.S. citizen should be outraged by this bill and demand that it be immediately withdrawn from the Legislative Assembly of Manitoba. And, every Manitoban should be outraged that the NDP wants to make their province, with its motto of being a province that is "glorious and free," the destination for abortion tourism from the United States. Manitoba should be "glorious and free" for everyone, including the preborn.
Please contact the Premier of Manitoba Heather Stefanson here.
Please also sign our new petition against Bill 211 here.
Comments