Record 25,000 people swamp Parliament Hill for 16th annual National March For Life
May 10, 2013
Another record-smashing March For Life took place at the nation's capital on May 9, 2013. We had an amazing 25% increase over last year's attendance, with an estimated 25,000 pro-life activists present this year. One pro-life MP who spoke at the Hill confirmed this was the largest crowd he had ever seen there.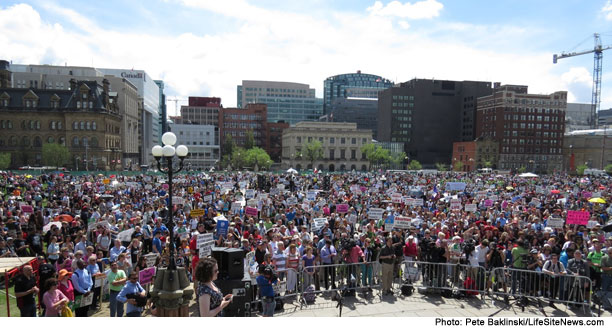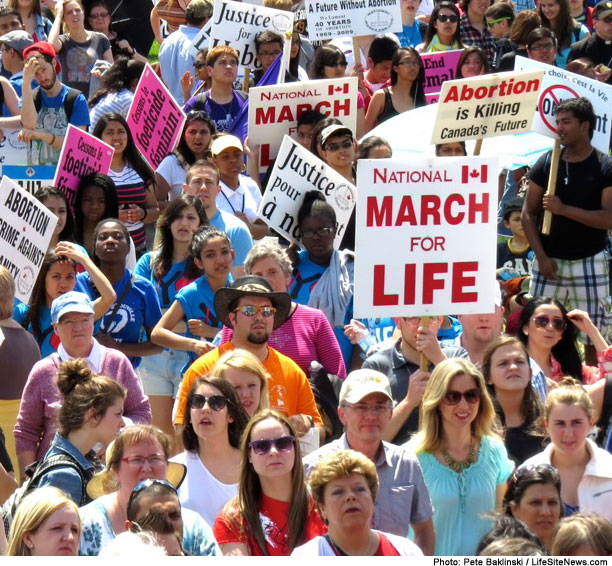 Approximately 80% of the crowd consisted of youth, demonstrating the pro-life movement's bright future in the next generation. During a speech from the steps of Parliament Hill, Jim Hughes, National President of Campaign Life Coalition, poignantly said to the youth: "You are not the future of the pro-life movement. You are the present!". The massive gathering of pro-lifers listened to speeches by Campaign Life Coalition representatives, the organizers of the National March For Life, guest speakers like Ryan Bomberger and David Bereit who flew in from the United States, plus almost 2 dozen pro-life Members of Parliament and Senators.
After speeches, the throng of people marched through the streets of downtown Ottawa, sharing the pro-life message with thousands in the city.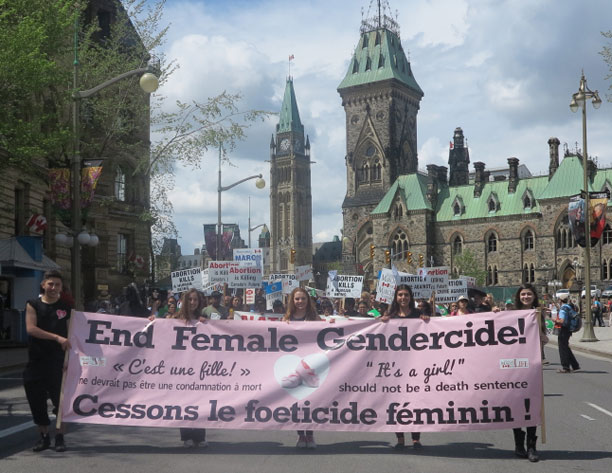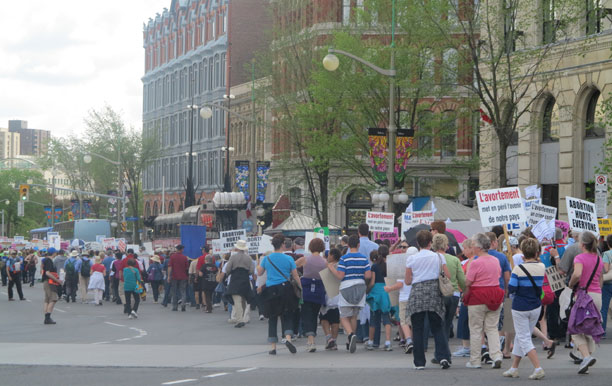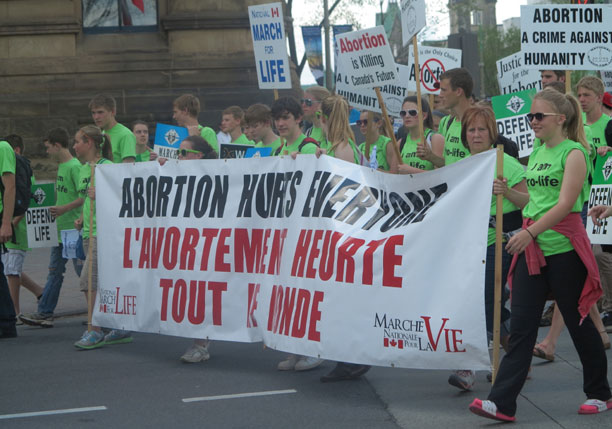 VIDEO - March For Life & Candlelight Vigil - Highlights
This short video provides highlights from the Candlelight Vigil For Victims of Abortion that took place the evening before the March, as well as clips from the day of the actual NationalMarch For Life on Thursday May 9th. Courtesy of Campagin Life Coalition, EWTN and Dunn Media.