The crumbling abortion empire of Planned Parenthood
February 28, 2011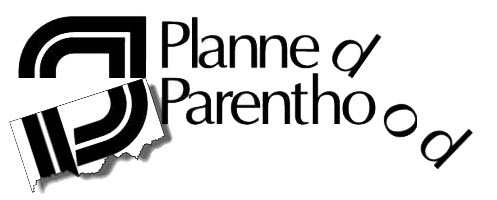 There has been some fantastic news which indicates that the abortion empire of Planned Parenthood in the United States appears to be crumbling. Planned Parenthood, despite its nice-sounding name, commits over 300,000 abortions annually in the U.S.
In recent weeks, at least seven different undercover videos have been released showing numerous Planned Parenthood facilities, in different states, willing to aid and abet illegal sex traffickers by helping them obtain abortions and birth control for their underage sex slaves. Let that sink in for a moment. Planned Parenthood, who claims to help women, has allegedly been caught on video, in several of their abortion clinics, knowingly helping pimps and sex traffickers obtain abortions for under age girls. Not once did they report the sex traffickers to police.
This apparent criminal activity by America's largest abortion provider has helped fuel an effort by pro-life, federal legislators to pass a law that would ban the government from giving any more taxpayer dollars to Planned Parenthood. In fact, on February 19th, the House of Representatives passed the bill to defund the organization. The abortion giant currently receives over $300 million dollars a year in federal funding. In an email to supporters, Planned Parenthood CEO, Cecile Richards, suggested that defunding of Planned Parenthood would result in shutting down all their U.S. abortion facilities.
The bill may yet be defeated in the Senate, but nonetheless the wheels have been put in motion to stop the # 1 abortion business in America. We hope pro-life legislators will succeed and that those who aided and abetted sex traffickers will face criminal penalties.
What can this mean for us north of the border? In Canada, even if many Planned Parenthood facilities do not commit abortions themselves, they are still the largest abortion referral service in the country and thus, have responsibility for the killing of unborn babies.

Take Action:
We have a challenge for all Canadians living in city where a Planned Parenthood facility exists. To our knowledge, it appears that most Planned Parenthood facilities receive some kind of taxpayer subsidy or grants, whether municipal, provincial or federal. Many Canadian Planned Parenthoods have also changed their names to "Canadian Federation for Sexual Health". Some of these are directly linked to facilities that commit abortions.
The challenge is:
Step 1. Research your city's Planned Parenthood (or Canadian Federation for Sexual Health clinic). Find out which level of government subsidizes them.
Step 2. Then, present your City Councillor, provincial legislative representative or federal MP with the videos and news articles on the alleged Planned Parenthood criminal activity going on in the USA. You can get this evidence from the website of the pro-life undercover investigator at www.LiveAction.org.
Step 3. Tell your councillor or other representative, that in light of the scandals, all taxpayer funds should be stripped from Planned Parenthood (and affiliates). Suggest instead that the funds be allocated to pro-life pregnancy support centres.
To search for a Planned Parenthood or an affiliated Canadian Federation for Sexual Health location in Canada, click here.