Campaign Life Coalition congratulates those who took part in a successful 2018 Life Chain
October 4, 2018
Thousands assembled at over 200 intersections across Canada on September 30 for Life Chain, an annual pro-life demonstration, and a considerably greater number of people were thereby exposed to the truth that abortion kills children.
Many Life Chains were met with counter-protesters, as days before the event pro-abortion groups had called for an organized opposition.
While most Life Chains were nevertheless conducted peacefully, CLC Youth Coordinator Marie-Claire Bissonnette, serving as zone captain for the Life Chain at the intersection of Keele and Bloor in Toronto, was roundhouse kicked in the shoulder by a male counter-protester. Her video of the incident and account of it have gone viral.
Courtenay, B.C. mayor Larry Jangula defended participating in his local Life Chain after receiving criticism from abortion proponents for attending the event.
This news should not discourage pro-lifers from participating in Life Chain in the future, but rather, should inspire us to persevere! Our efforts are being noticed and making a difference.
The United States held their Life Chain on October 7, and some Canadian Life Chains are slated to happen later this month. Please see the entire list of times and locations here.
Life Chain will return to the first Sunday of October (October 6) in 2019.
Here are photos taken at some of the various Life Chain locations across Canada.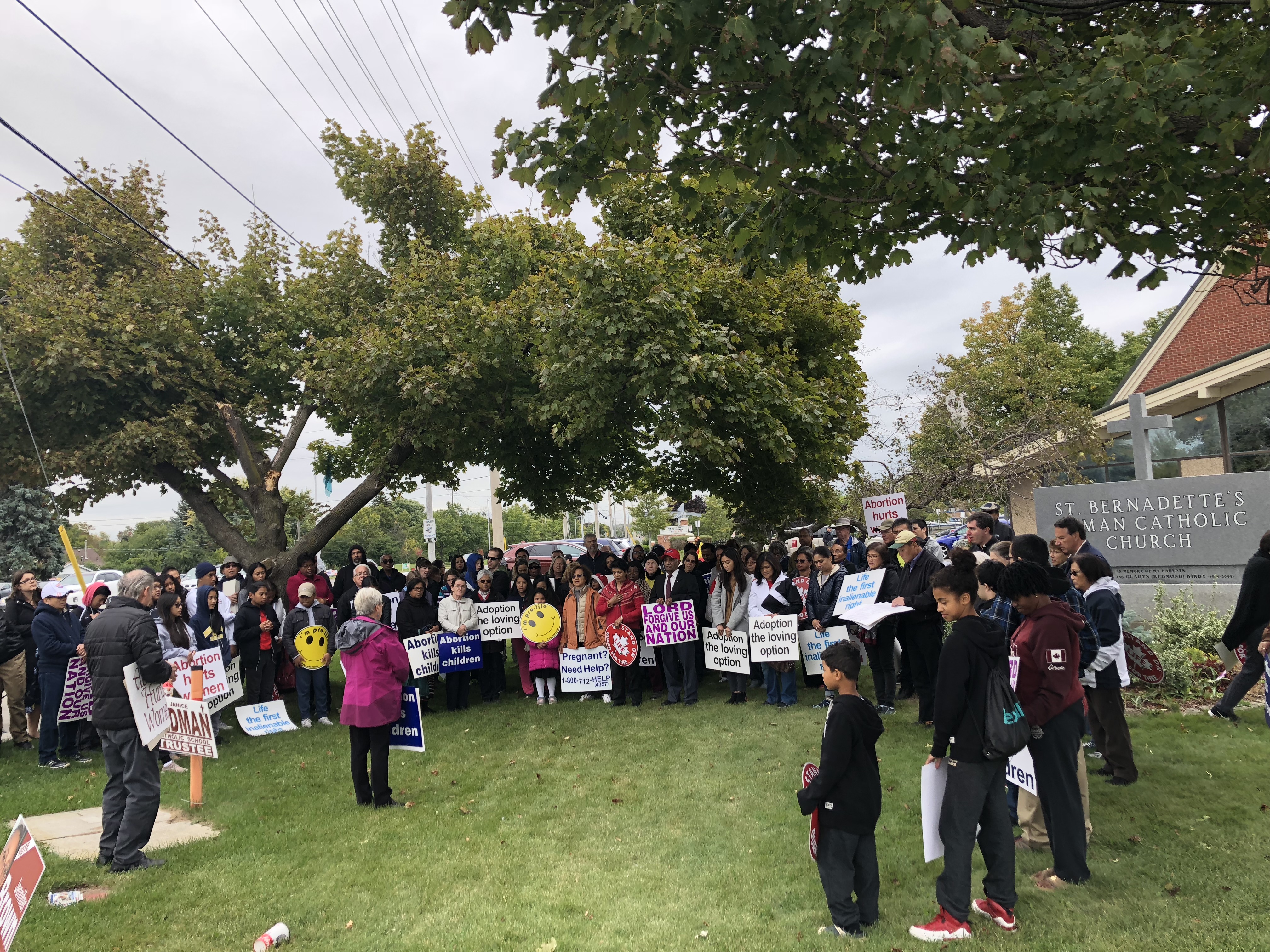 Ajax, ON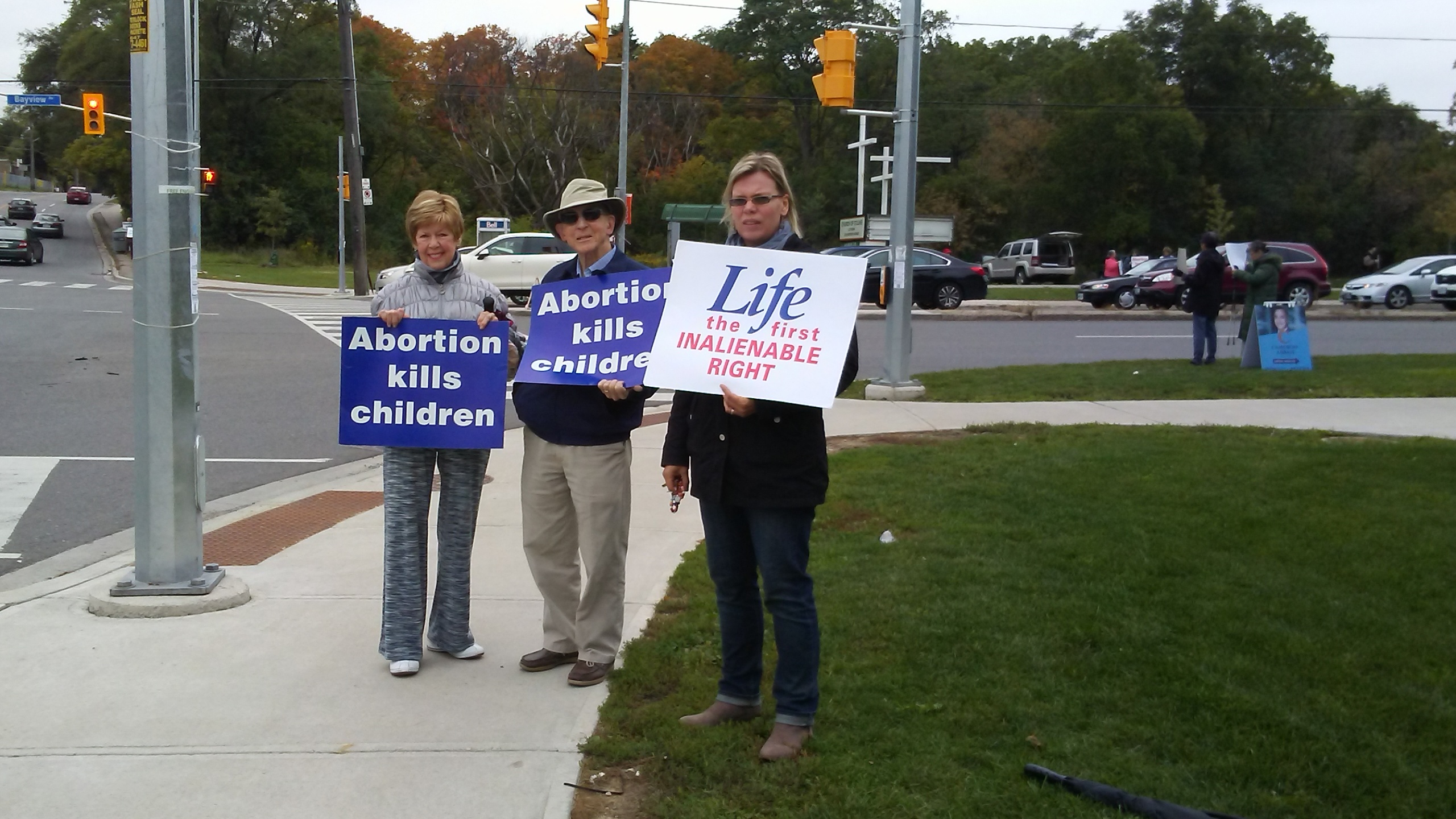 Toronto, ON (Bayview & Finch)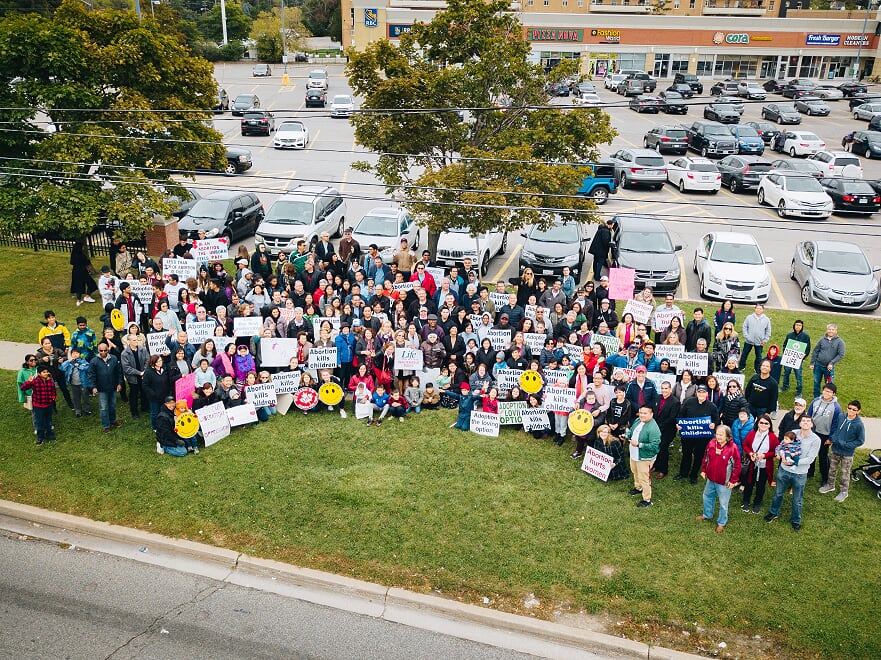 Toronto, ON (Dufferin & Steeles)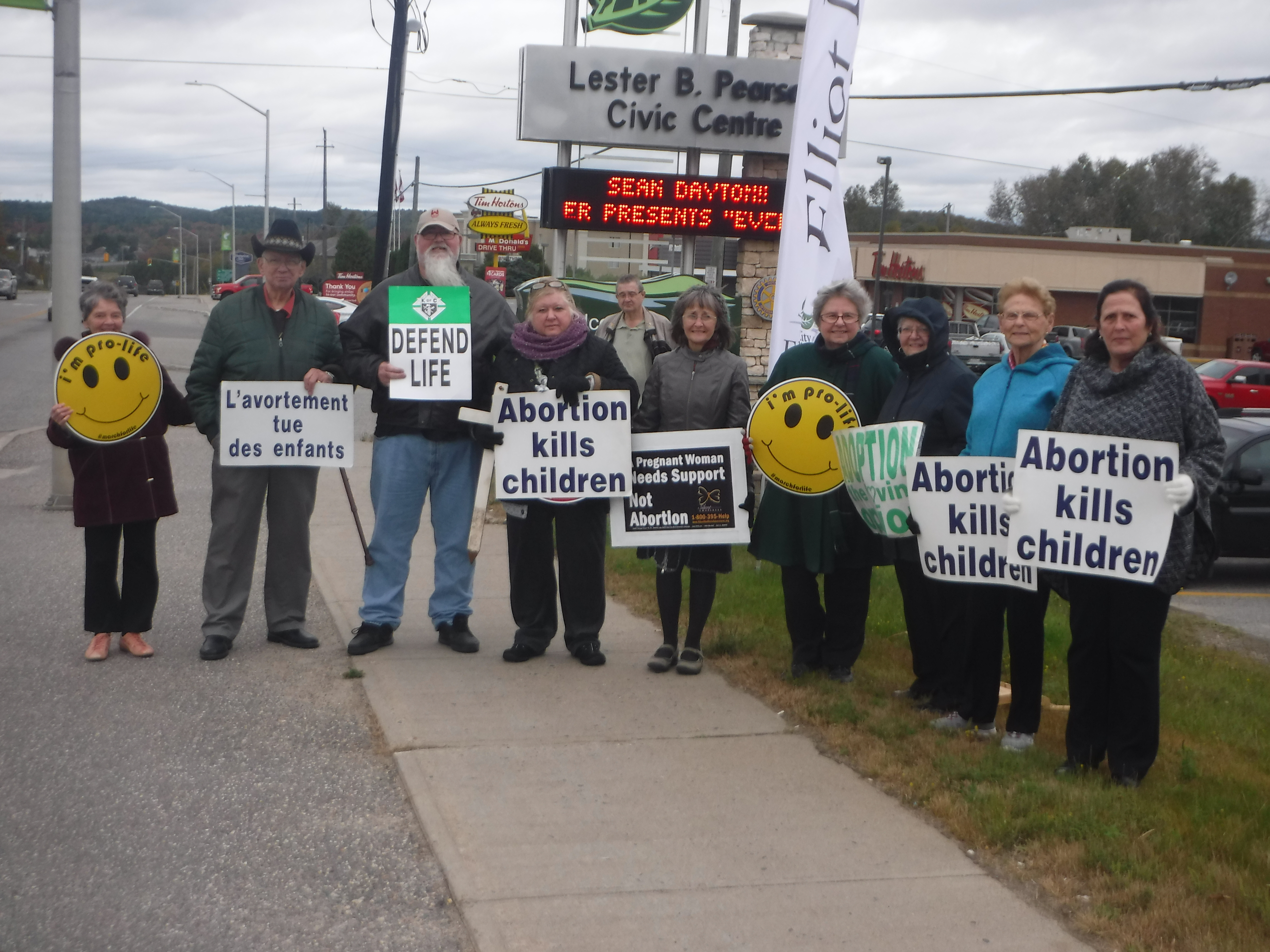 Elliot Lake, ON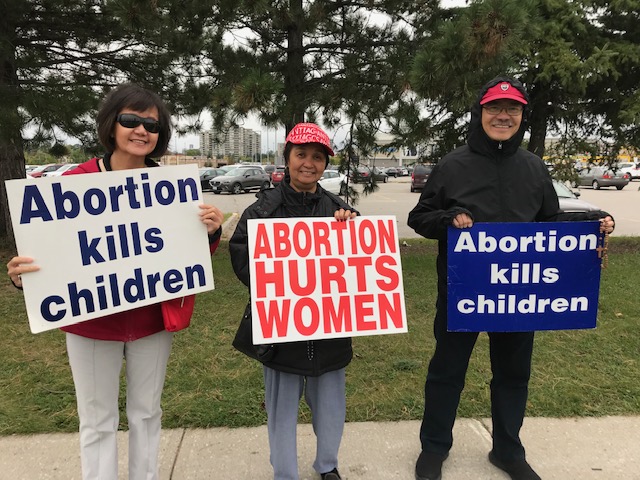 Markham, ON (Hwy. 7 & McCowan)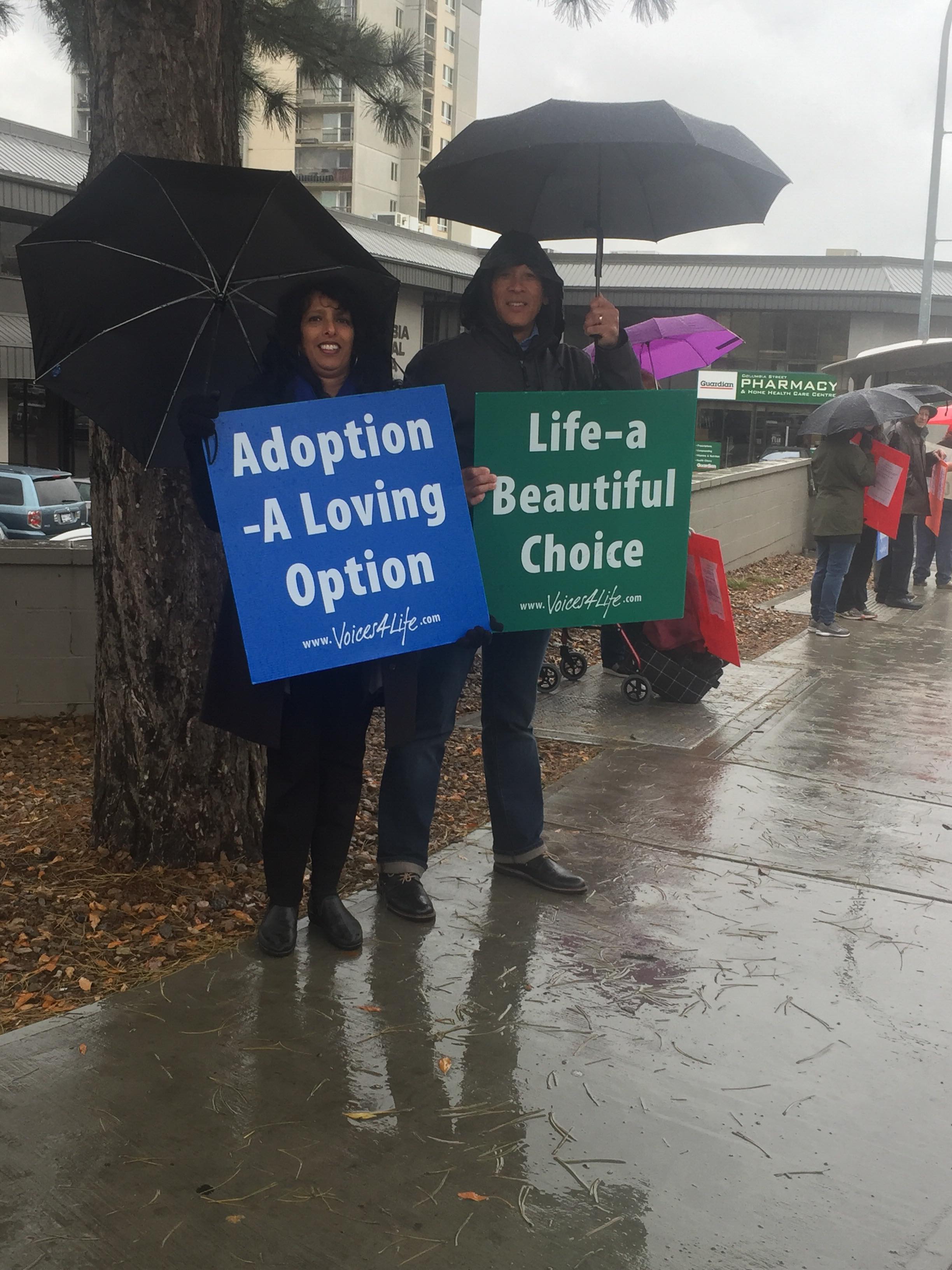 Kamloops, BC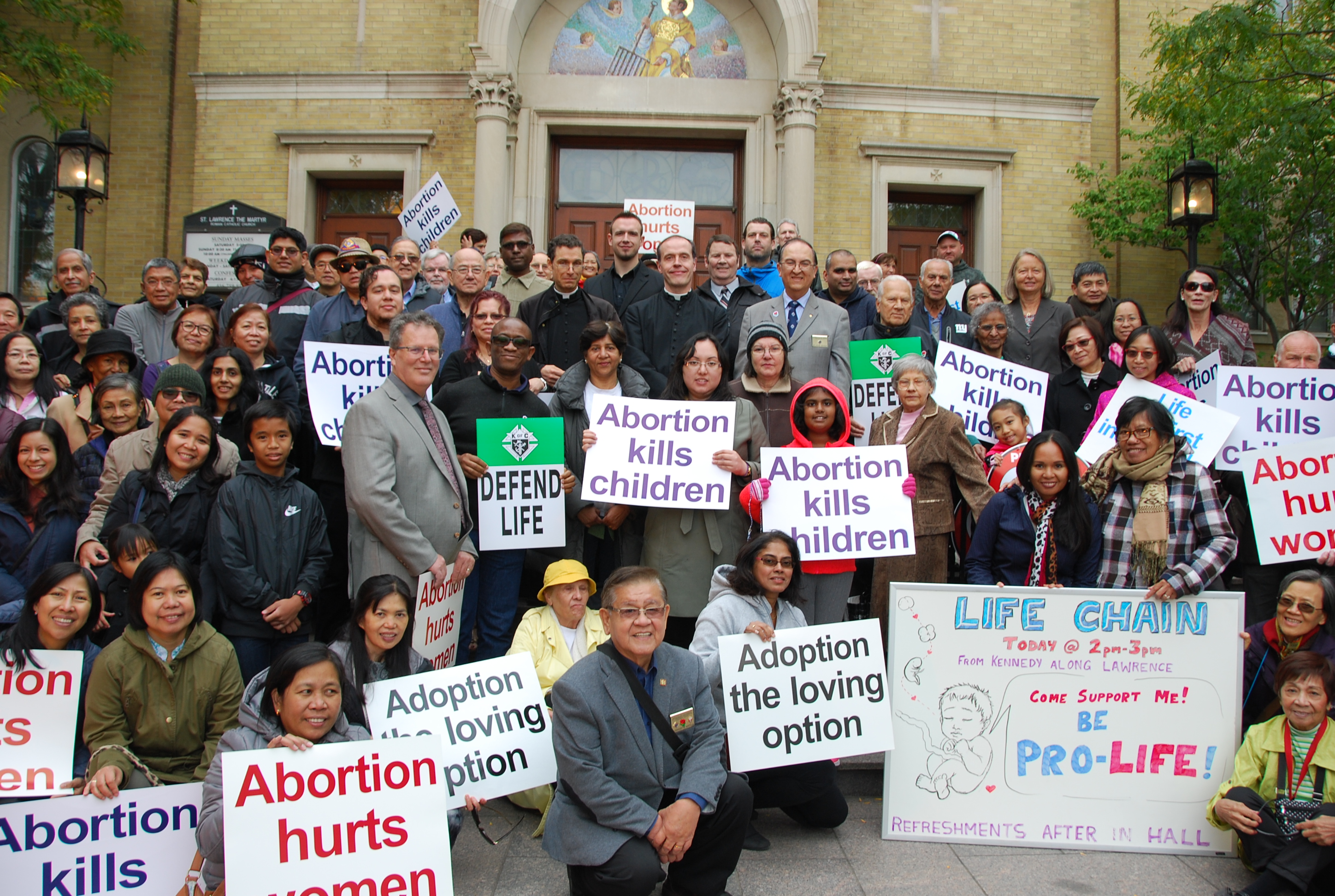 Toronto, ON (Lawrence & Kennedy)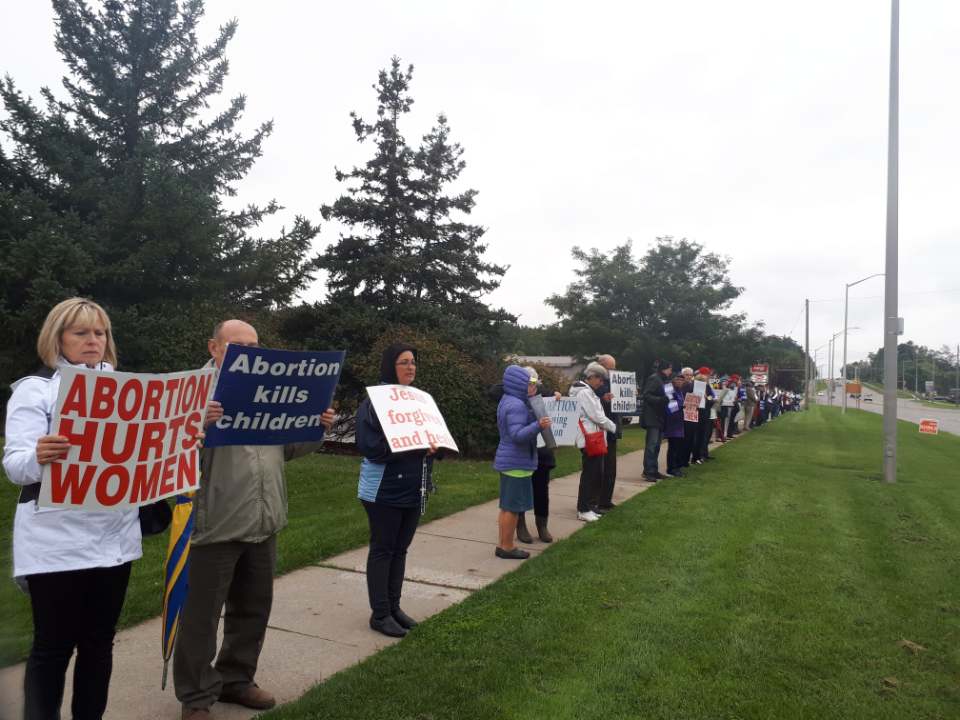 London, ON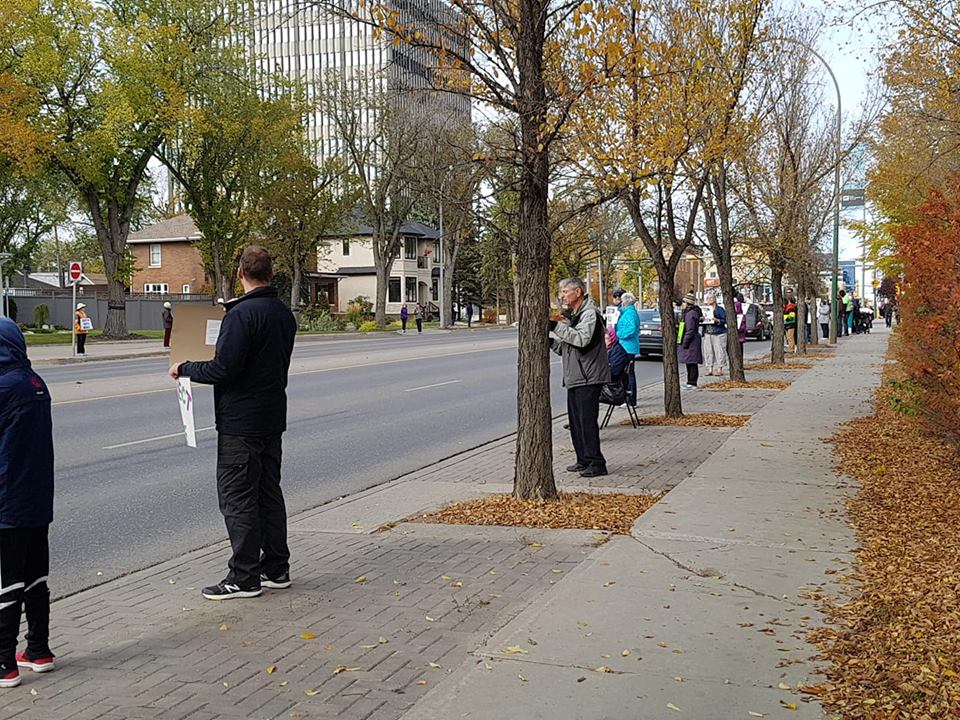 Regina, SK (Courtesy: Regina Pro-Life Association)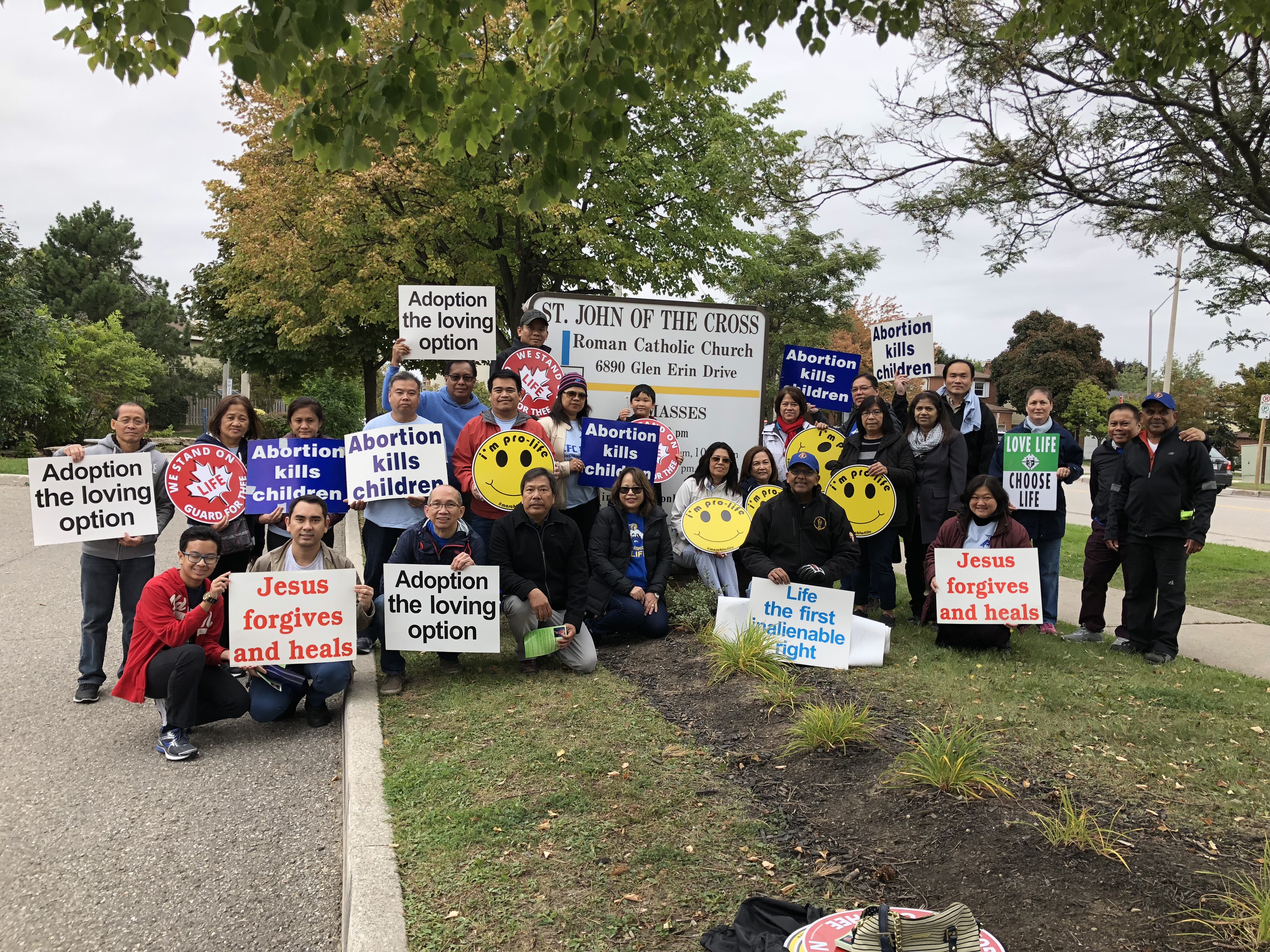 Mississauga, ON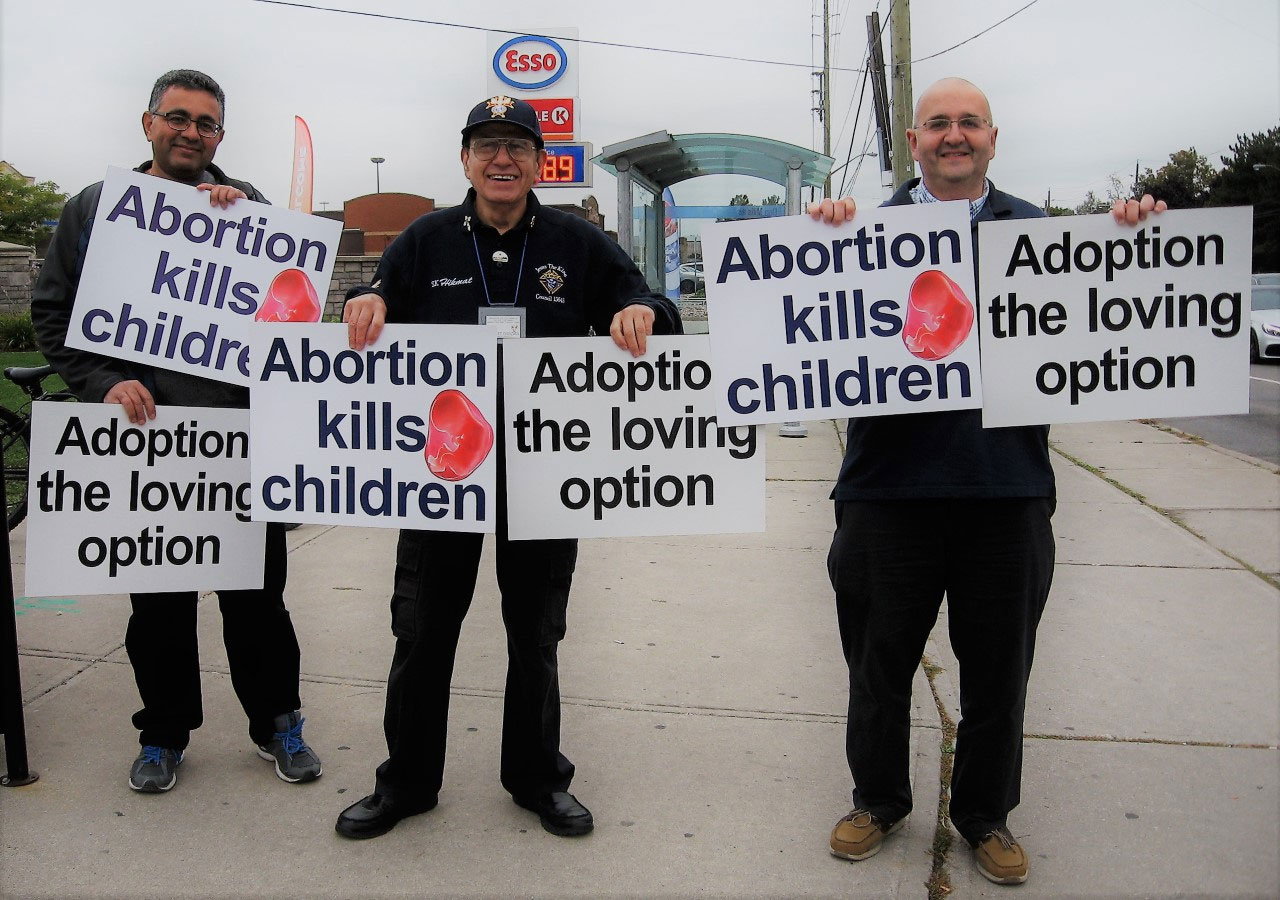 Toronto, ON (Steeles & Don Mills)

Swift Current, SK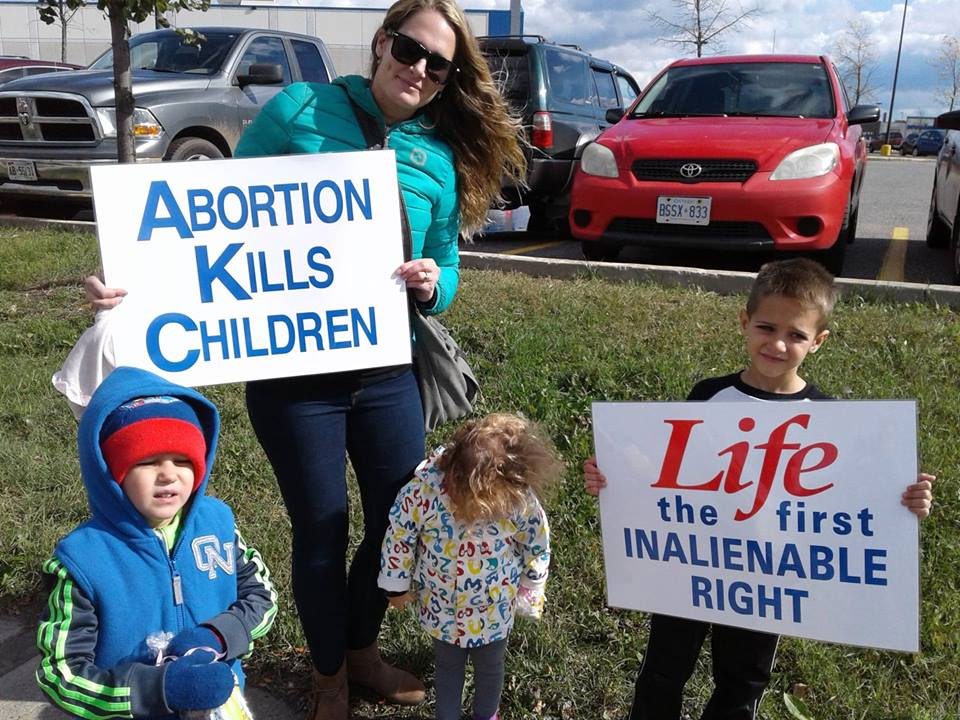 Thunder Bay, ON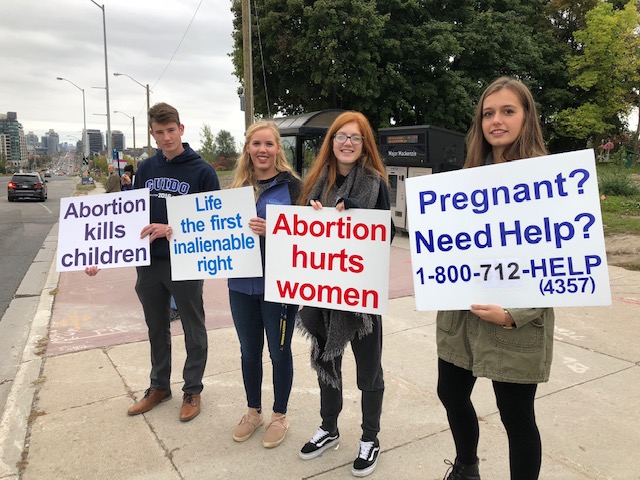 Richmond Hill, ON (Yonge & Major Mackenzie)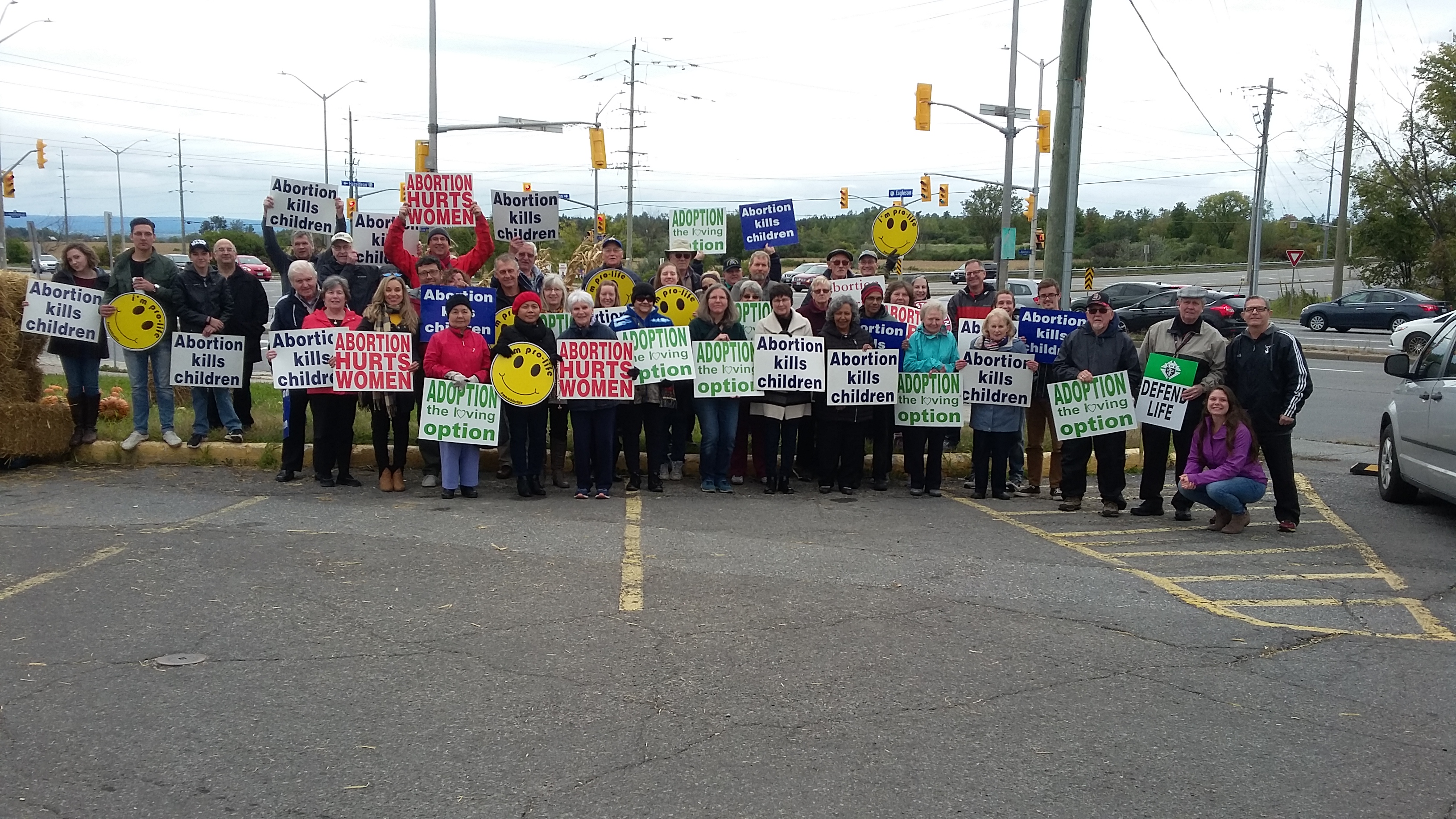 Kanata, ON (Hazeldean Rd & Eagleson Rd)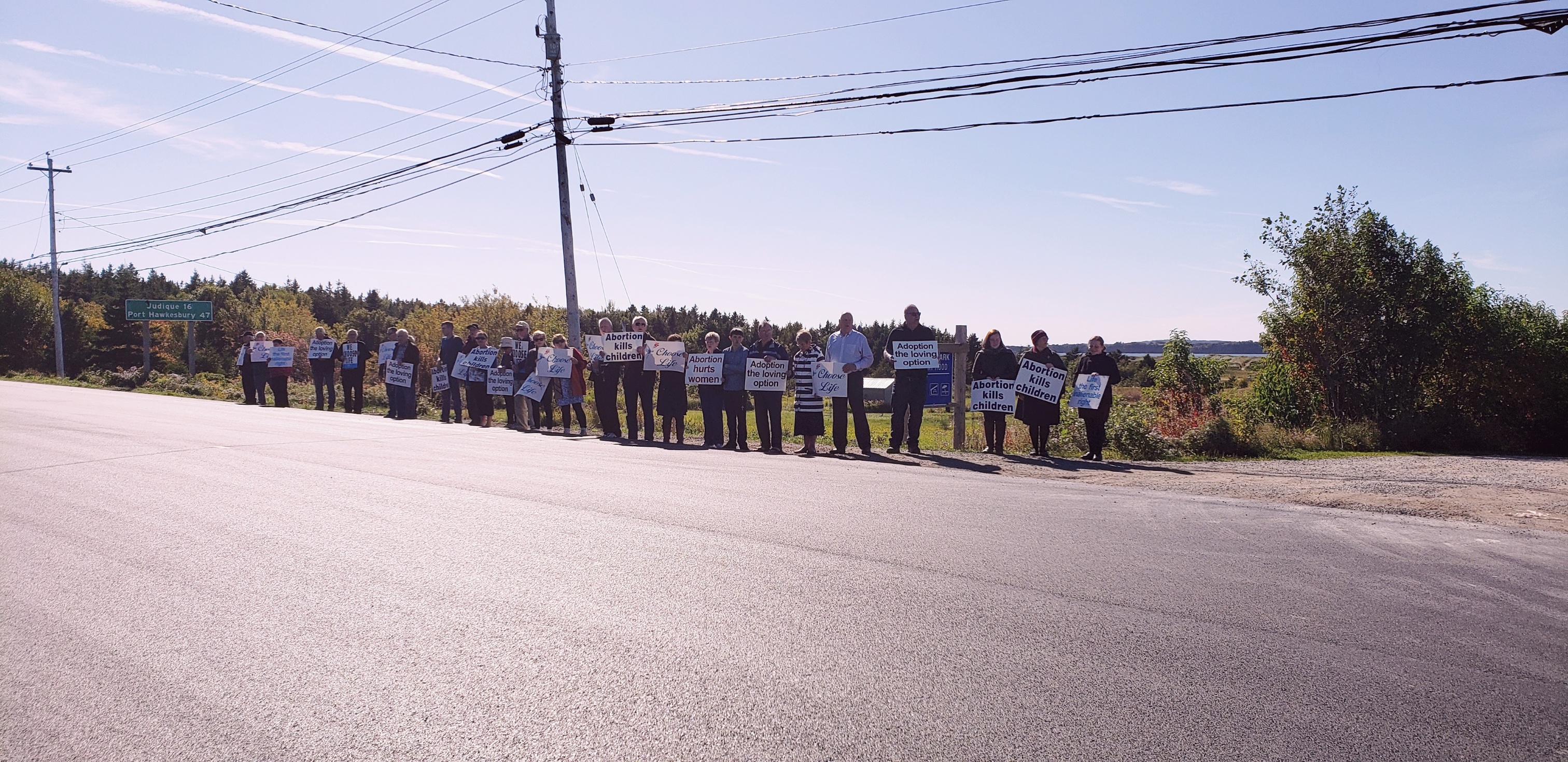 Port Hood, NS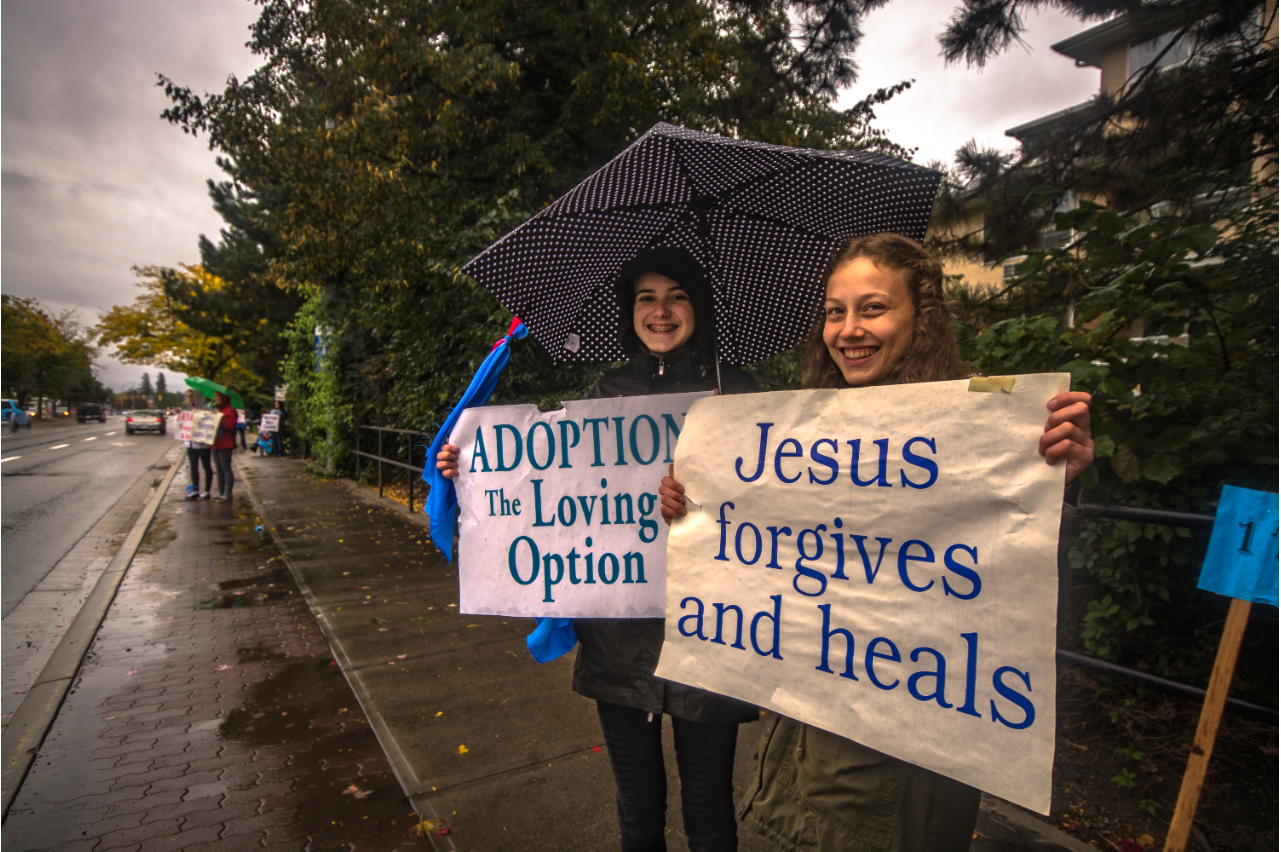 Kelowna, BC (Courtesy: Marlon Bartram)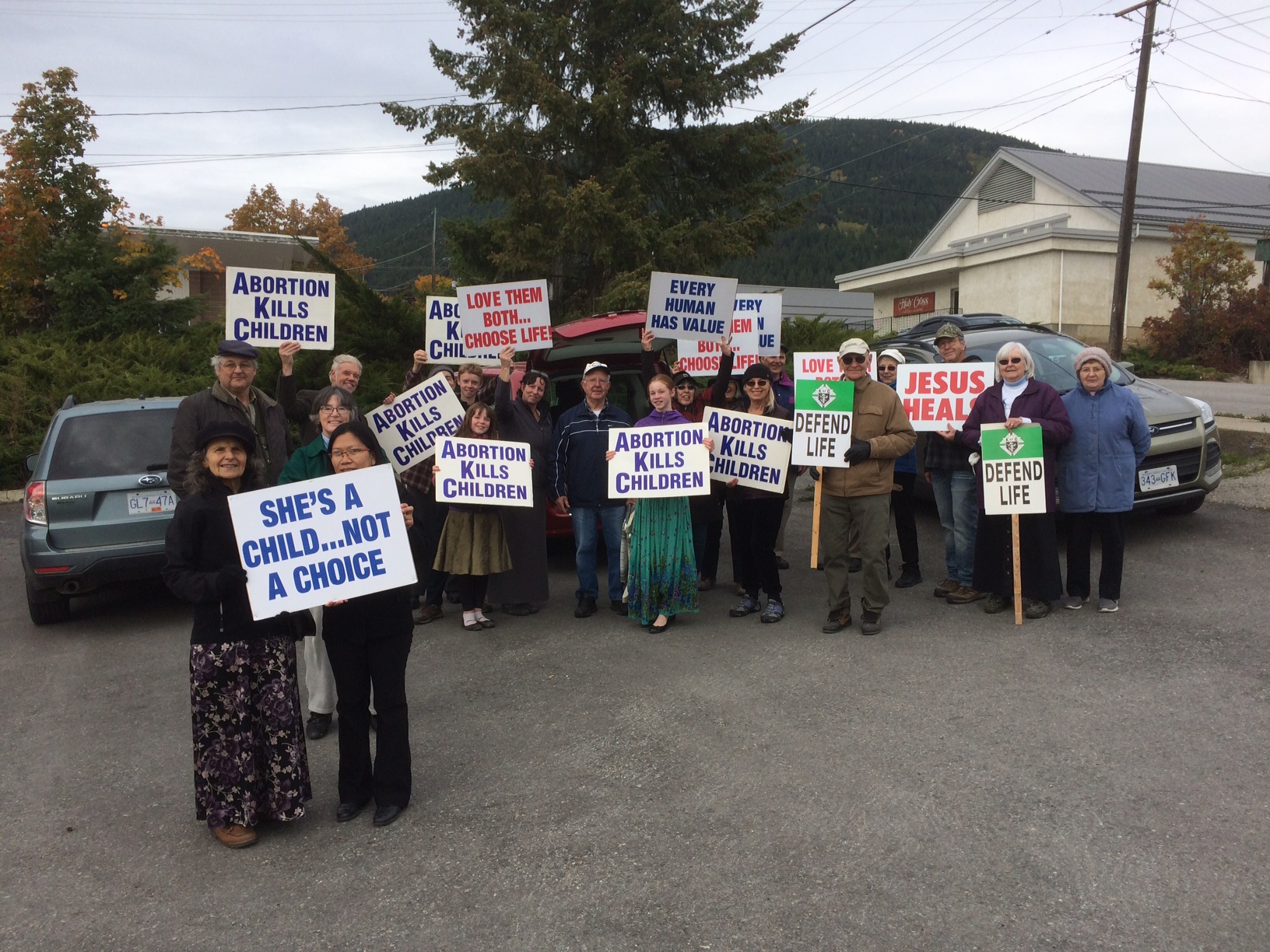 Creston, BC (Courtesy: Dan Kusalik)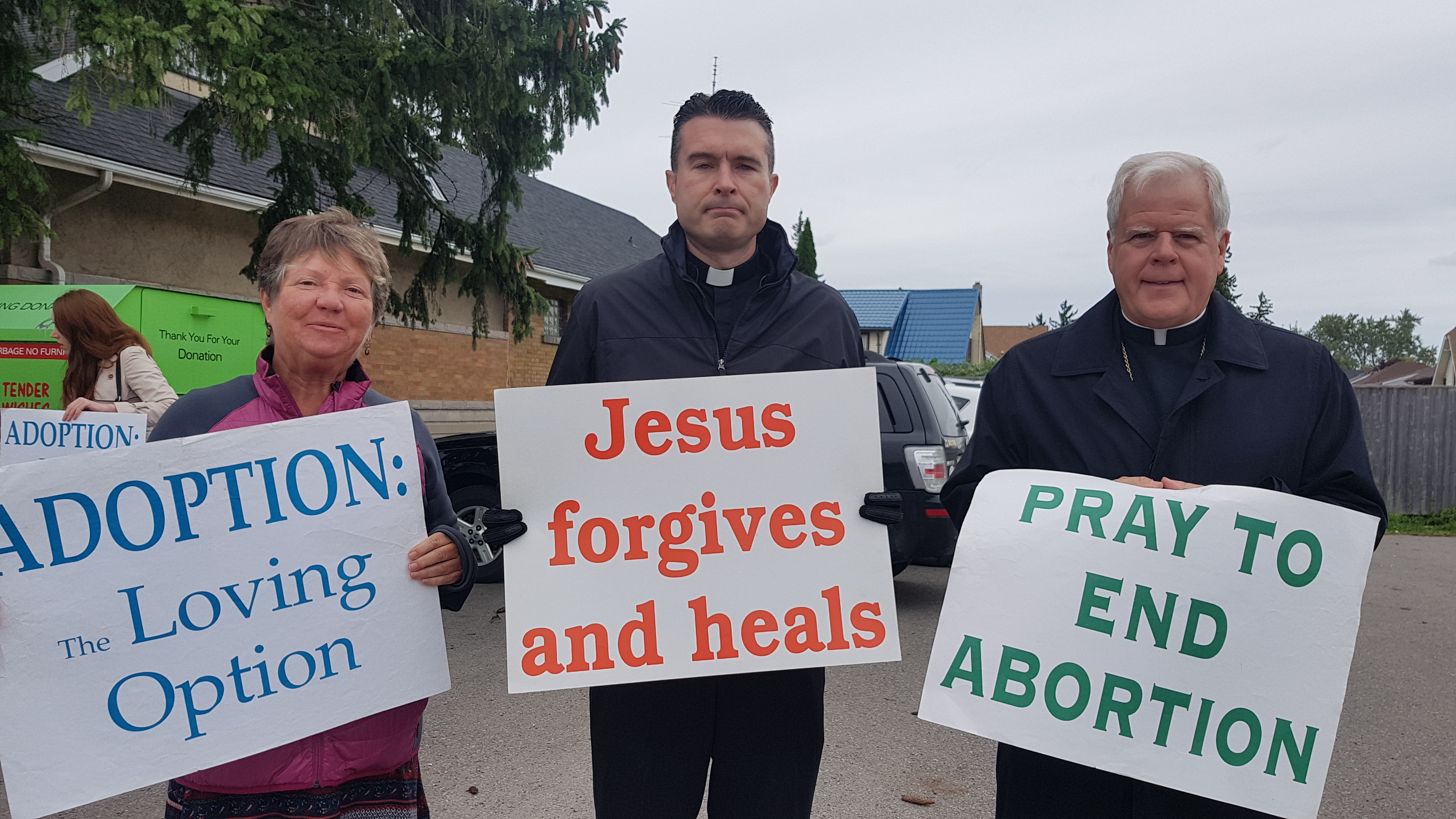 Niagara Falls, ON