Sign the Petition to Cardinal Collins: Ask Catholic Trustees to reject Gender Identity Theory
October 11, 2019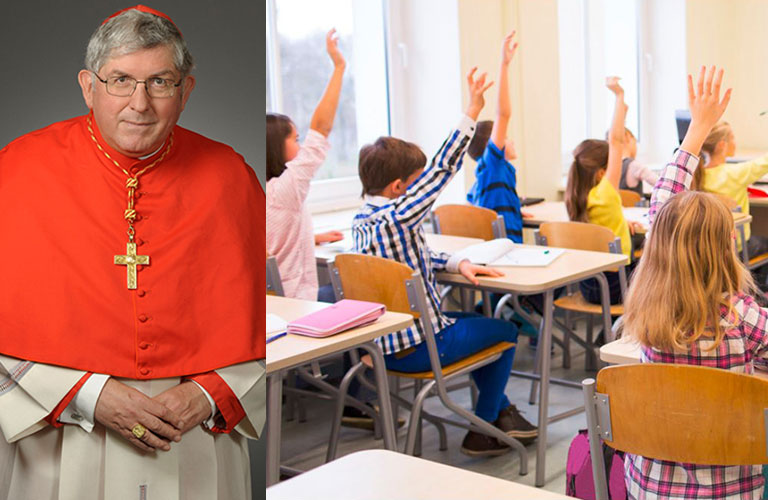 Dear supporter,
If you're a Catholic, or a non-Catholic with children in the Separate school system, please sign Campaign Life Coalition's new petition to His Eminence, Cardinal Thomas Collins, Archbishop of Toronto.
It asks the Cardinal to make a public statement urging Trustees at the Toronto Catholic District School Board (TCDSB) to vote AGAINST an upcoming proposal to add "Gender Identity" and "Gender Expression" to the board's Code of Conduct.
Our assessment of the situation at the TCDSB is that unless the Cardinal Archbishop provides vocal and emphatic spiritual leadership on this file, the majority of trustees will vote the wrong way.
Trustees are being pressured by bigoted, anti-Catholics forces such as the Ontario Human Rights Commission, even though Catholic schools in Ontario are immune to a Charter challenge when faith and morals are adversely affected.
To keep transgender ideology out of our children's schools, Toronto's Catholic community desperately needs the Cardinal's voice to be heard loud and clear.
For the good of the Church, Cardinal Collins must use his moral authority as the spiritual leader of the Archdiocese, to urge Catholic Trustees to vote NO during the series of votes that will take place over the coming weeks.
Campaign Life will deliver the petition signatures to Cardinal Collins before the crucial vote.
For life, family and faith,
Jeff Gunnarson
National President
Campaign Life Coalition
P.S. Our petition platform will also give you the optional choice of mailing a physical postcard to the Cardinal's office via Canada Post. (A small fee for postage, printing and handling would apply.)