Maria Rizzo Tries to Intimidate Concerned Stakeholders
November 25, 2019
Dear Concerned Parents and Stakeholders,
Campaign Life Coalition is organizing a public rally on Tuesday (tomorrow) to call for the immediate resignation of TCDSB chairwoman Maria Rizzo. We are not only inviting concerned parents to attend, but everyone with a heart to defend the youth of our city from LGBT indoctrination. The details of that rally are as follows:
RIZZO MUST RESIGN! RALLY
PLACE: Toronto Catholic District School Board Headquarters
ADDRESS: 80 Sheppard Ave. E., Toronto ON., M2N 6E8 [ MAP ]
DATE: Tuesday, November 26th
TIME: 12:00-1:00 PM
Maria Rizzo has betrayed the trust that thousands have placed in her as a Toronto Catholic District School Board trustee.
As a Catholic trustee, duly elected by Catholic ratepayers, Ms. Rizzo is a steward of the Catholic education system in Toronto. In fact, in her position as Board chairwoman, she has an added responsibility: She has a "sacred duty" to ensure that the 90,000+ elementary and secondary students in the Toronto Catholic system are provided with an exemplary education that faithfully instills basic Christian values and beliefs.
But Maria Rizzo appears to want to take the "Catholic" out of Catholic education.
Ms. Rizzo has fought long and hard to incorporate Gender Theory into Toronto's Catholic schools – a demonic ideology completely at odds with Christian teaching and biological reality. Ms. Rizzo not only interfered with the work of the "Catholic values" subcommittee as they attempted to address this subject from a Catholic perspective, but she used her position to steer the Board into formally adopting Gender Ideology at their Nov. 7th meeting. Ms. Rizzo went so far as to smear those who disagreed with her pro-LGBT stance at that meeting, slurring faithful Board members Mike Del Grande, Gary Tanuan, Teresa Lubinski, and Nancy Crawford – calling them homophobes and hypocrites.
But that's not all.
It has come to our attention that Ms. Rizzo is now threatening ordinary stakeholders with legal and police intimidation.
We obtained a copy of a letter (below) that Ms. Rizzo sent to a number of individuals who had written to her with concerns over her advocacy of Transgenderism at the Board. In what appears to be a form letter response, Ms. Rizzo threatens to unleash the police and the courts on concerned ratepayers because they dared to speak up.
Ms. Rizzo writes in her letter, "You have emailed me to engage in unwelcome and harassing communications regarding my role and responsibilities as a Trustee of the Toronto Catholic District School Board." She goes on to state: "I will not hesitate to contact the police to report your actions if you continue to contact me. If you do not cease your unwelcome and harassing communications immediately, I will take legal action against you." (Emphasis hers).
Talk about intimidation!
The so-called "unwelcome and harassing communications" do not appear to be harassing at all. These were personal emails from several different stakeholders criticizing Ms. Rizzo's radical pro-LGBT lobbying at TCDSB. I suspect the only "harassment" Ms. Rizzo is experiencing are the pricks of conscience in her soul for unleashing Transgenderism on our youth!
The fact is there is no legal basis for Ms. Rizzo to shut down all her critics. It is an empty threat.
As a public office-holder, Trustee Rizzo must expect to receive a certain amount of public criticism. It goes with the territory. But if she is unable to respond politely and appropriately to her local constituents as they express their legitimate concerns – if she must resort to scare-tactics and fear-mongering in order to silence anyone who disagrees with her, then she really has no business serving as a Trustee.
Once again we say: MARIA RIZZO MUST RESIGN!
If you are able to join us tomorrow in front of TCDSB headquarters, please do so. I plan to deliver our petition, which has topped 2,000 signatures thus far, and your presence with us will make a powerful impact. Not only do we hope to impact Ms. Rizzo (and help bring some added conviction to her heart), but we hope to demonstrate our concern to every single Trustee – demanding they protect our youth and uphold basic Catholic values in Toronto's Catholic schools. This is their responsibility, their duty, and their right.
For Life, Family, & Faith,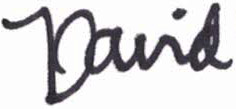 David Cooke
Campaigns Manager
Campaign Life Coalition
www.campaignlifecoalition.com
P.S. If you have not yet signed our petition calling for Maria Rizzo to resign, please do so here: Sign Our Petition
P.P.S. You can view Maria Rizzo's intimidating letter below: