Be a Part of the 2020 Washington, D.C., March for Life
December 24, 2019
CLC is headed back to the March for Life in Washington, D.C., and you can join us! Together, we can show some support for our pro-life counterparts south of the border.
If you've enjoyed the National March for Life in Ottawa, you will absolutely love the march in D.C. It has all the same vibrancy and passion, but on a much bigger scale!
THE SCHEDULE:
Thursday, January 23rd
10:00 pm - Our coach bus of CLC staff and supporters will depart from CLC headquarters (300-104 Bond St) in Toronto.
10:30 pm - We will pick up additional passengers at QEW & Erin Mills Parkway Carpool Lot in Mississauga.
11:00 pm - We will pick up additional passengers at Casablanca Blvd @ QEW Park & Ride in Grimsby.
11:45 pm - We will pick up additional passengers at the Duty Free Shop (1 Peace Bridge) in Fort Erie, where we'll have a quick rest stop.
Friday, January 24th
We will cross the border shortly after midnight. Driving overnight and making occasional rest stops along the way, we will arrive in downtown D.C. in time for the 11 am pre-rally concert, and the March for Life rally following. Our Canadian delegation will then cheer on marchers outside of the Canadian Embassy, which is along the march route. We will join the end of the march and continue onto the Supreme Court, where the Silent No More Awareness campaign will be sharing testimonies. Afterwards, trip-goers can check out some of the city or visit the March for Life Expo. That evening, we will head to a hotel to get some much-needed rest.
Saturday, January 25th
Youth delegates will attend the National Pro-Life Summit from 8 am to 7 pm.
Meanwhile, other trip-goers will be free to tour the U.S. capital and visit historic monuments like the Lincoln Memorial, religious sites like the Basilica of the National Shrine of the Immaculate Conception, or admission-free museums like the Smithsonian.
The CLC bus will depart for Canada that night.
Sunday, January 26th
We'll arrive back home in the early morning. Passengers will be dropped off at the same locations along the route—Fort Erie, Grimsby, Mississauga, and Toronto.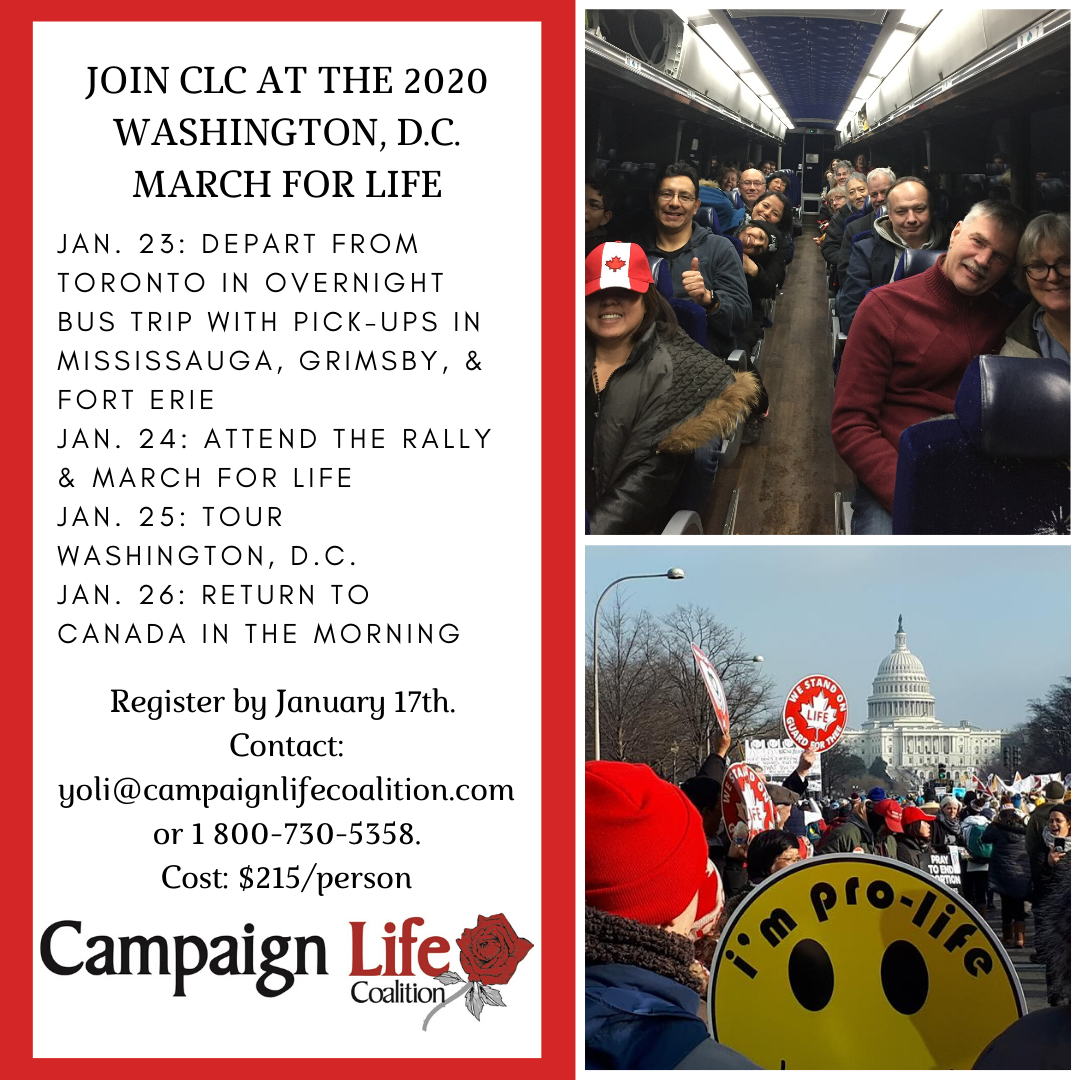 THE COST:
$215/person (includes a seat on the bus and a shared hotel room—double occupancy)
OR
$100 for youth delegates (includes National Pro-Life Summit registration, a seat on the bus, and a shared hotel room—quadruple occupancy)
TO REGISTER:
Email [email protected] or call us at 1 800-730-5358.
OR
If you're 18-29 years old, apply to be a youth delegate by emailing [email protected]. Include your name, age, and student/non-student status.
THE DEADLINE:
Friday, January 17th
(But register ASAP if you don't want to miss out! Spots are not guaranteed after this week.)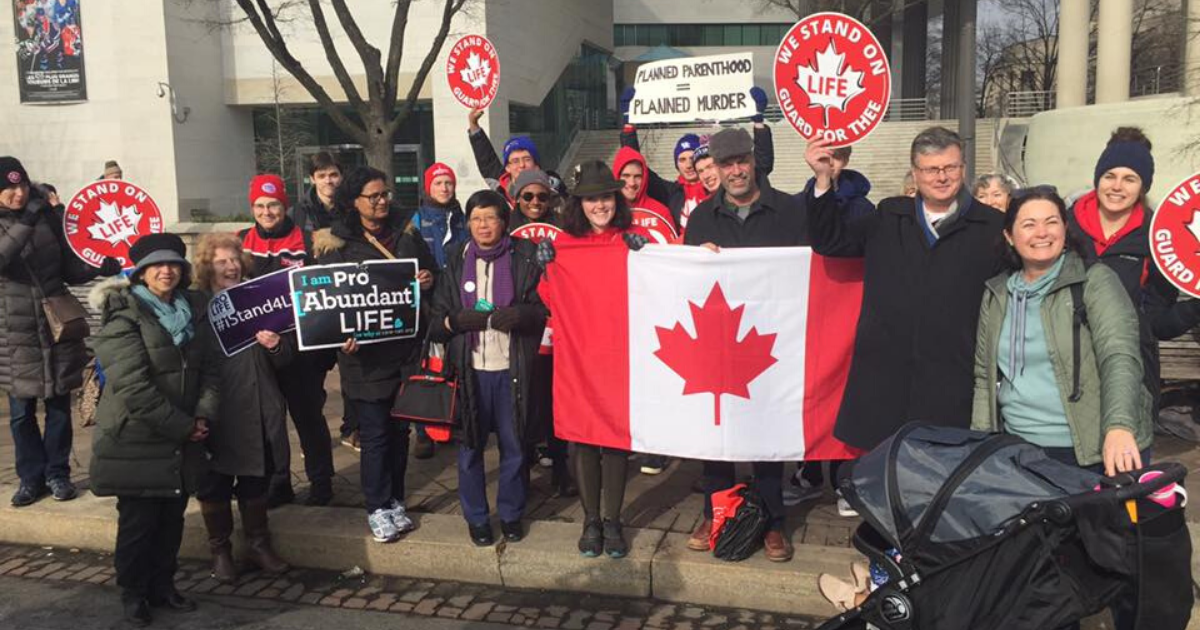 We look forward to having you with us!
Sincerely,
The CLC Team