CLC recruits 26,000+ Conservative Party members for leadership vote
August 7, 2020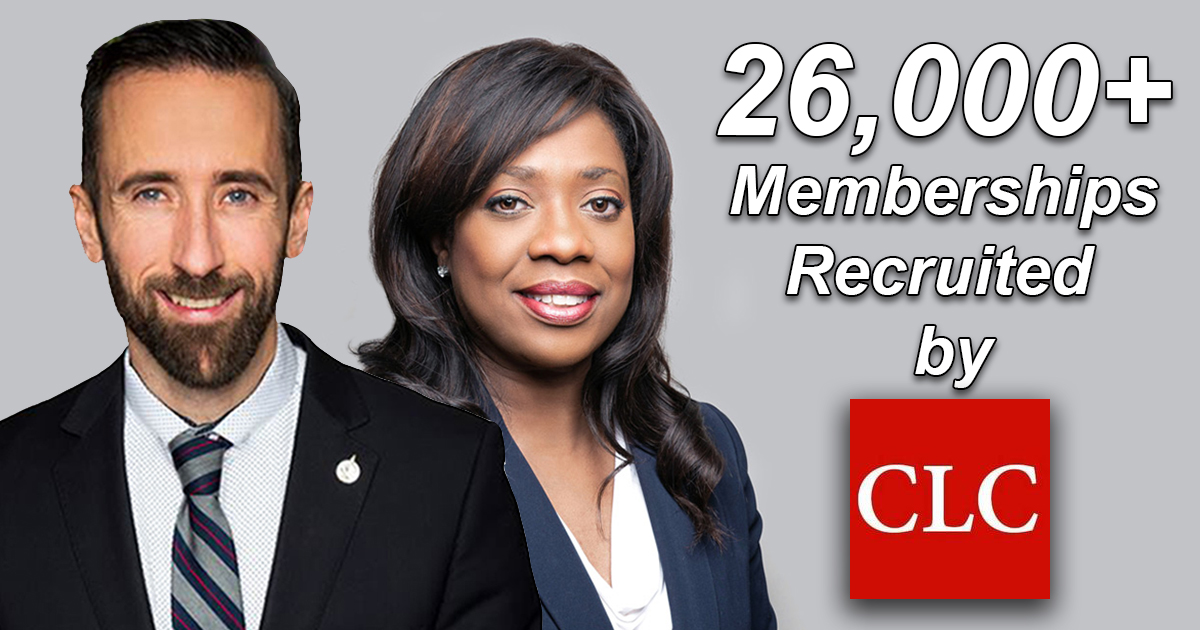 I bring you exciting news regarding Campaign Life Coalition's (CLC) efforts to elect a pro-life, pro-family Leader of the Conservative Party of Canada (CPC).
This is being shared with all of our supporters, not just those who took out CPC memberships, since it's a very exciting development and thus, of interest to most.
Record smashed!
We just finished tallying the results of our various membership recruitment drives from email blasts, live telephone calling, direct mail, newsletter appeals and other techniques, and have confirmed that CLC recruited more than 26,000 Conservative Party members to vote for Derek Sloan and Leslyn Lewis in the CPC Leadership race!
This is a ground-breaking new record. To help put it into perspective, I'll contrast it with our results from the 2017 CPC Leadership race when Andrew Scheer was elected Leader. In that contest, CLC recruited 11,000 memberships in support of Brad Trost and Pierre Lemieux.
Well, with 26,000+ memberships, we've more than doubled our 2017 results!
This dramatically increases the chances of electing a pro-life, pro-family Leader. In 2017, our 11,000+ memberships helped get Brad Trost to 4th place out of 14 candidates, and during one of the late ballot stages, he was actually in 3rd place, ahead of Erin O'Toole!
But now, with over 26,000 CLC supporters as voting members, Leslyn Lewis and Derek Sloan have a clear path to 1st place.
Don't believe the polls that keep repeating the lie that only the pro-abortion contestants, MacKay or O'Toole, can win. Polls and pundits are often wildly wrong. In the end, only the number of ballots cast are what matters.
Social conservatives pack a major punch
What this incredible 26,000+ figure means is that Campaign Life Coalition supporters alone make up approximately 10% of CPC eligible voters in this contest, based on the fact there are 269,469 current members.
On top of that, add whatever memberships other so-con groups managed to recruit. Then, on top of that, add all the memberships recruited directly by the Sloan and Lewis campaigns. Then, on top of that, add all the existing, long-time CPC members who have been blown away by the visionary policies and campaigns of Lewis and Sloan and decided they are what Canada needs in a Prime Minister.
Take it from me – our pro-life, pro-family candidates really can win this!

Don't delay, fill out your voting ballot today!
If you're a paid-up CPC member but you haven't had the chance yet to fill out your ballot nor to drop it in the mailbox, please do so immediately.
During this Wuhan Virus lockdown, there may be significant delays in Canada Post's delivery time. So in order to make sure your ballot gets to the party on time, before the final deadline, we recommend that you put your return envelope in the mail no later than today, August 11, and even that is risky.
There is no guarantee your ballot will arrive on time if you wait beyond August 11th to snail mail your ballot.
The party needs to receive the ballots by 5 p.m. ET on Friday, August 21 – any ballots received after this deadline will not count.

Alternate ways to return your ballot to Ottawa by the deadline
1. COURIER
Starting today, we recommend you pay extra to send it via a courier service like Purolator, UPS or FedEx which offers next day service, or perhaps via Canada Post's XpressPost service which also guarantees faster delivery.
2. BALLOT DROP-OFF CENTRES
Another alternative is to take your completed ballot to one of many ballot drop-off locations that have been organized by the Leslyn Lewis Campaign. Check out a list of those locations and dates here, and hopefully there's one near you.
And don't worry, even if you didn't rank Leslyn as your top choice, you can still drop-off at these locations. All ballot envelopes will be collected by the Lewis campaign and hand-delivered to Ottawa, before the August 21st deadline.
If you're a paid-up CPC member and you've already sent in your ballot, that's great! Would you please send us an email to let us know? And if you don't mind sharing it with us, please also tell us how you ranked the candidates. We'd love to tally up overall voting patterns by CLC supporters after the race is over.
For guidance on what kind of identification you need to provide with your balott, watch this instructional video by the CPC.

Will it be freedom or tyranny?
Life or death?
There's a lot riding on this vote. If the CPC elects another "Liberal-lite" leader to helm the party, true conservative values on life, family, faith and freedom, like the ones you and I hold dear, will be set back.
There are forces at work within the party – yes, within the CPC itself - that want to bury the abortion debate, stifle free speech, and take away our religious freedom. Basically, they want to recast the Conservative party to look like the Liberals and NDP, at least in so far as social and moral values are concerned.
As Leadership candidates, MacKay and O'Toole are as socially liberal as they come, and they will follow wherever the pro-abortion, liberal-progressive party establishment and the media leads them.
This is why CLC is asking all of our eligible supporters to vote for Sloan and Lewis as your #1 and #2 choices, in whichever order you prefer.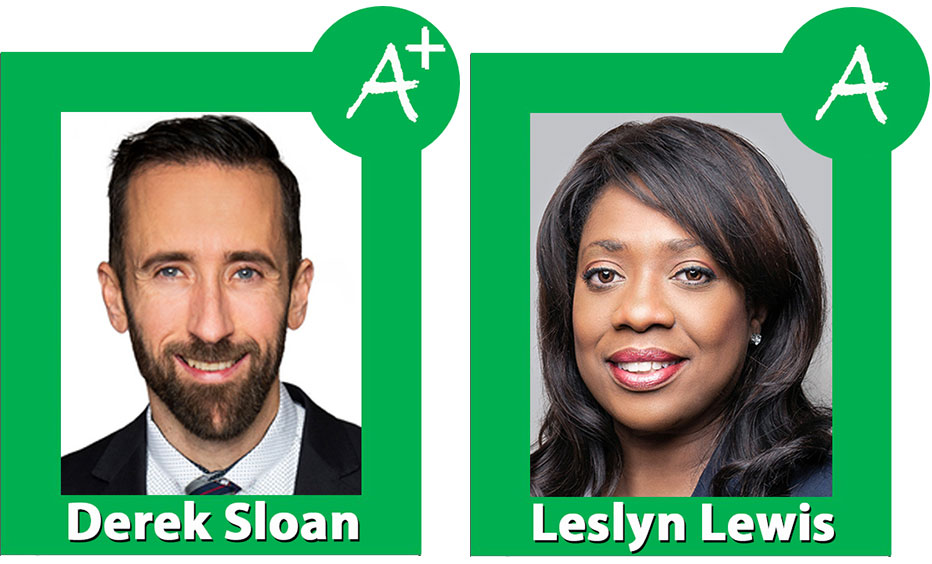 Both Sloan and Lewis are championing pro-life and pro-family values in this Leadership race, even when it means taking heat from the party elites and media.
CLC is also encouraging our supporters to NOT rank Erin O'Toole or Peter MacKay, at all, on their ballots. Leave the ranking blank next to their names.Their stances in support of abortion and LGBT ideology disqualify them from receiving any support from social conservatives.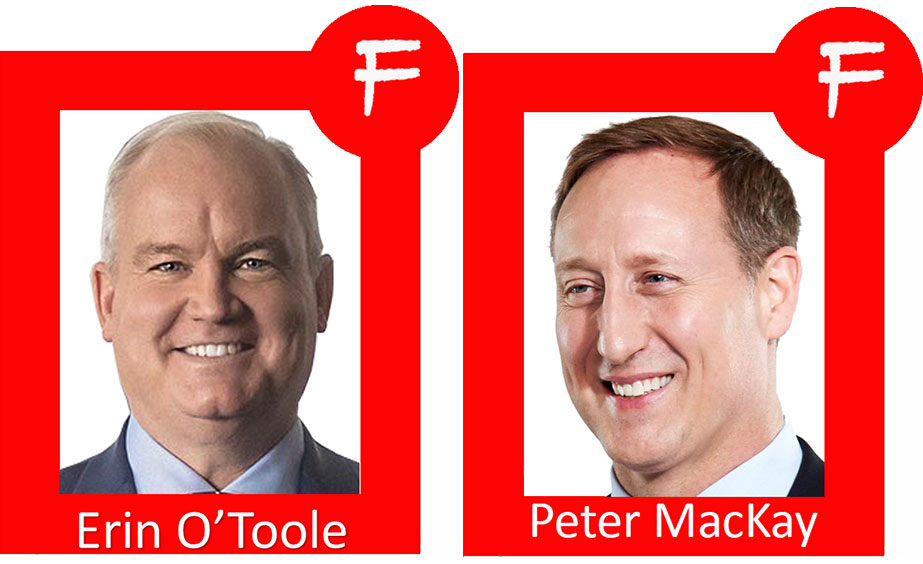 For more on how CLC is ranking all of the candidates in this contest, including their policy positions, have a look at our Voter's Guide.
Are you a CPC member, but haven't received a ballot?
Don't panic. If you had joined or renewed your membership by May 15, you can contact the party and request a ballot in a couple of different ways. Online is easiest; you can do it by filling out a form directly on the CPC website, here. You can also phone party headquarters directly at 1-866-808-8407.
If you're going to phone, be ready to wait on hold. Also, don't mention Campaign Life Coalition, nor that you are a social conservative, nor who you plan to vote for, nor anything to do with pro-life and pro-family issues. From our experience, that's an easy way for mail to "mysteriously" go missing.
We're in this together. If it wasn't for supporters like you, we wouldn't stand a chance of moving the needle in federal politics. Social Conservatism is a voice that matters in Canada.
Pro-life values are Canadian values, ones that elevate the dignity of the human person, which is true, and good, and wonderful. This is the voice that our country so desperately needs right now, so let's make sure we all get our voting ballots in to elect Leslyn Lewis or Derek Sloan the next Leader of the Opposition... and future Prime Minister!
Thank you and God bless,
Jack Fonseca
Jack Fonseca
Political Operations Director
Campaign Life Coalition
www.campaignlifecoalition.com
P.S. Recruiting over 26,000 memberships came with a monumental effort by our staff, and a lot of extra expenses, as you can imagine. Please consider donating $25 to help us cover some of these costs, by clicking here.