A CLC Year in Review
January 6, 2021
Let me start by expressing my hope that Christmas was as joyous and meaningful for you and your family as it was for me and mine.
As we thankfully close the book on 2020, I want to take stock and share some of our numbers from the past 12 months.
One word comes to mind in reviewing the numbers – wow!
Although 2020 was a lousy year in terms of the many assaults on life, family and free speech coming from Mr. Trudeau and other levels of government, nonetheless CLC's lobbying, outreach and political work was very impressive, considering the lockdowns and economic uncertainty.
I don't want to bore you with all the details, but here's a look at some of the bigger numbers for our 2020 Year in Review.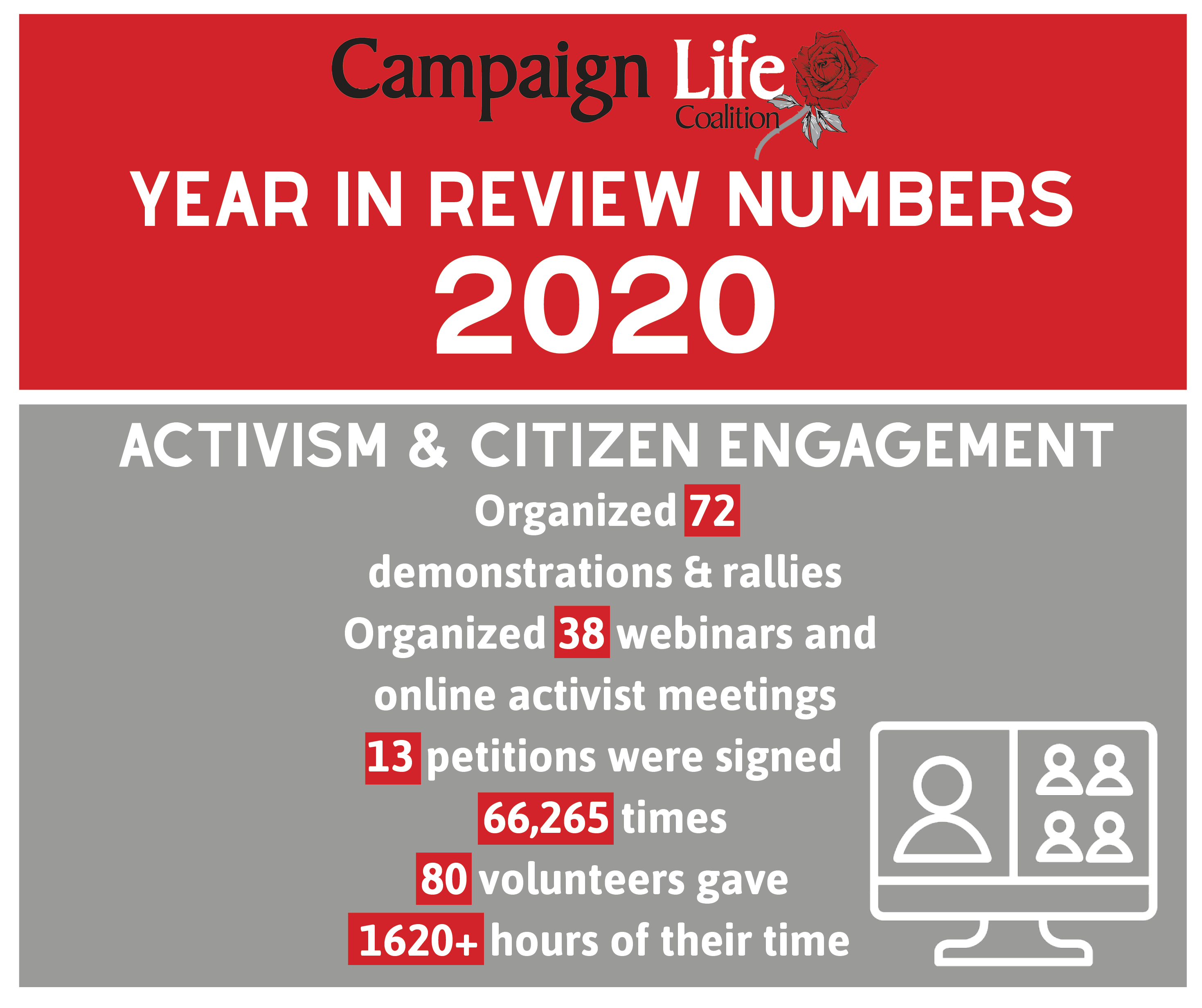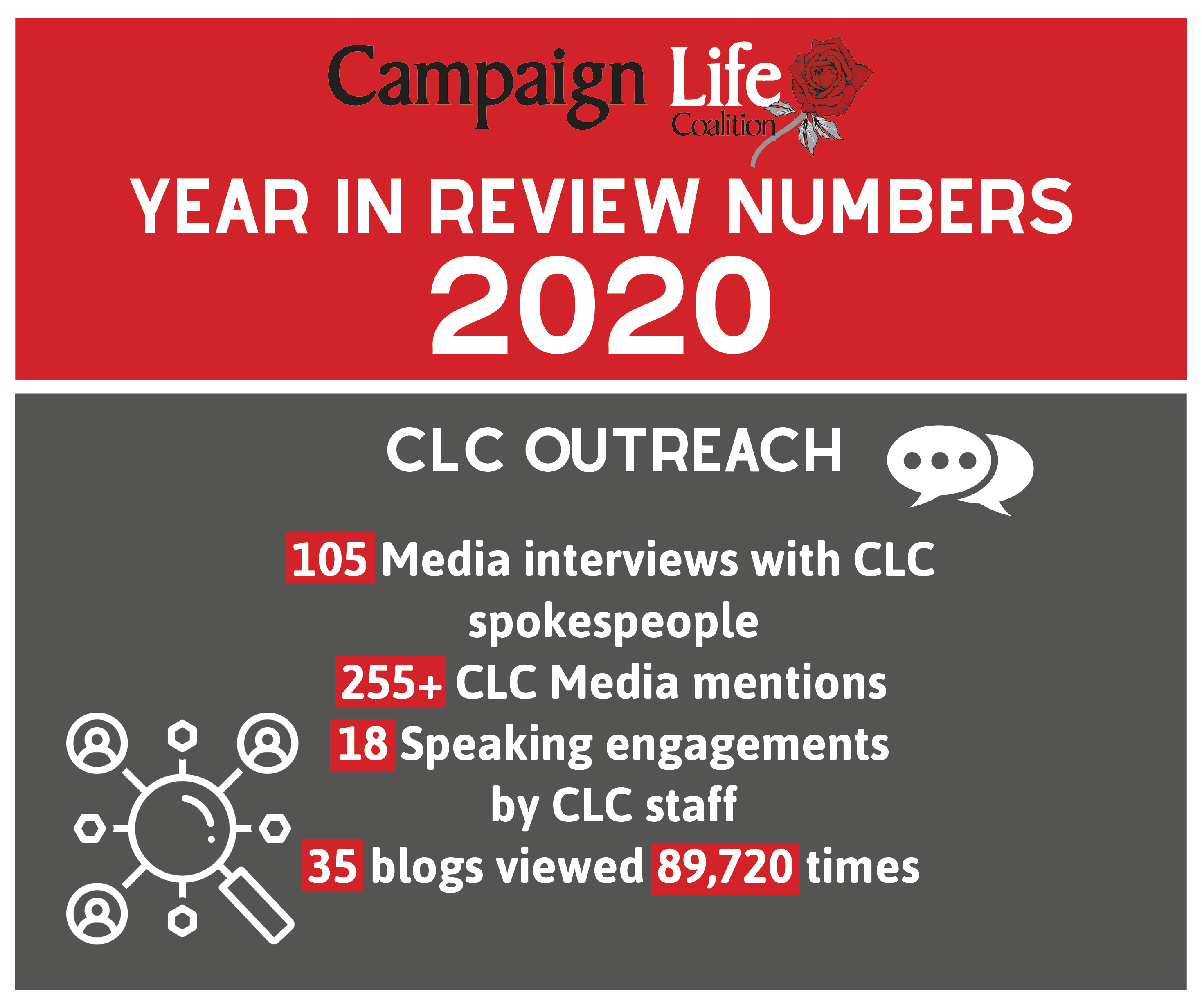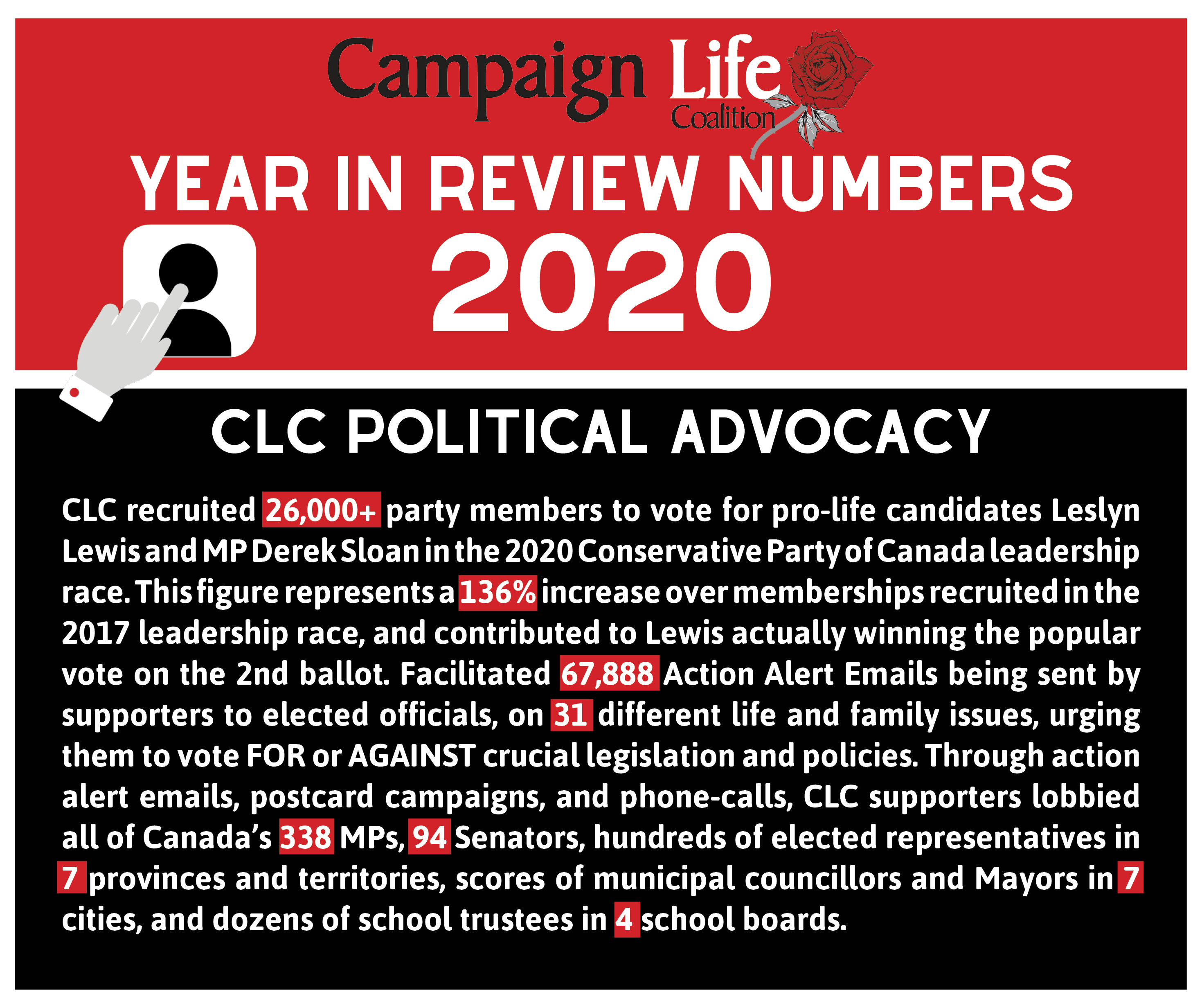 None of this could be possible without God's Providence, which is such a tremendous blessing.
We're also dependent on the financial support from our friends like you.
So please give now by clicking here.
Remember, when you give to Campaign Life Coalition, you're not just donating to a worthy cause – you're making an investment in the very life of Canada's future generations.
Together, we made some amazing strides, but there's still so much we need to do.
Together, let's make 2021 a watershed year for life in Canada.
Sincerely,
Jeff Gunnarson
National President