Campaign life Coalition Youth presents our 2019 summer fundraiser: Dancing Through the Decades!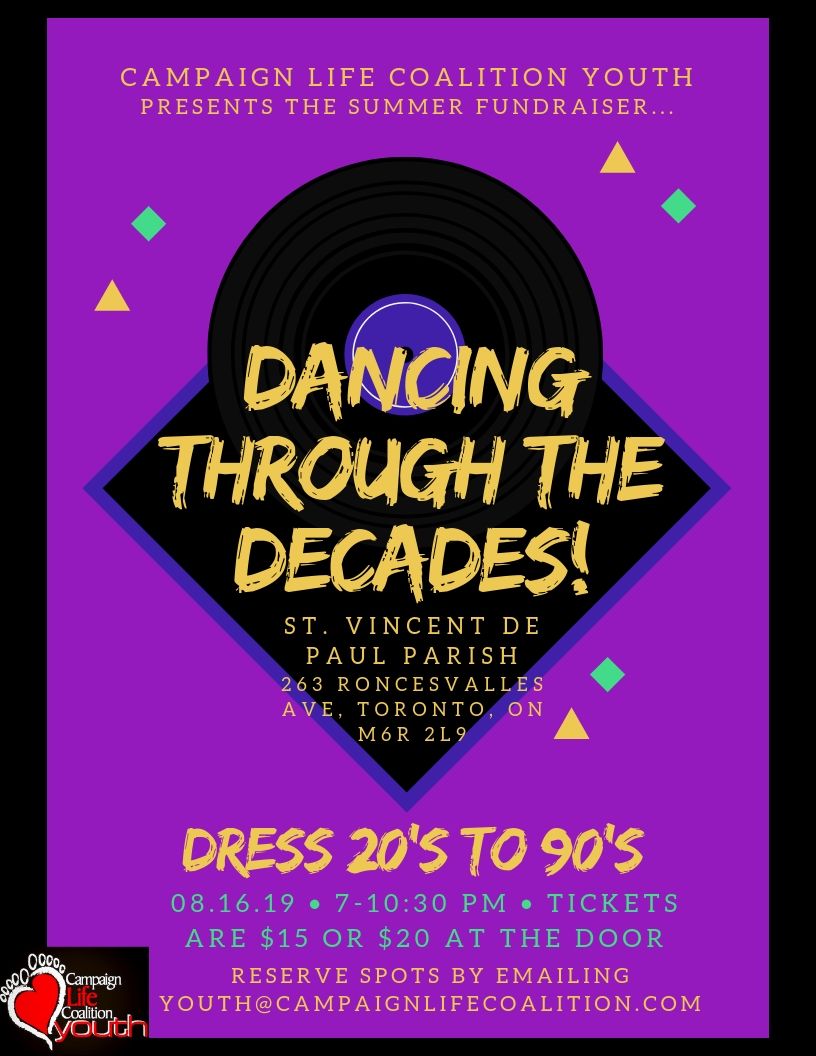 Download our poster here.
When: Friday, August 16th from 7 to 10:30 pm
Where: St Vincent de Paul Parish (263 Roncesvalles Ave, Toronto, ON M6R 2L9)
Who: Open to pro-life youth 29 years old and younger
Tickets: $15 if you register in advance, or $20 at the door. Please plan to pay with cash.
Dress Code: 20s to 90s fashion – but please dress modestly!
This evening is sure to be an enjoyable time for all. There will be plenty of time to dance—even to learn a new dance or two—and to find out what CLC Youth does and what our summer interns have been up to the past couple of months. Food will be provided and there will be an opportunity to win a raffle prize or buy pro-life merchandise. Attendees can meet fellow pro-life youth, all while supporting this crucial cause!
Register in advance by sending your full name, age, email address, phone number, and postal code to [email protected] or fill out our Google form. Please email or call us (416-204-9749) if you have any questions!
Also, don't forget to invite friends and family members. The more, the merrier!