New Brunswick Cancels "No Jab, No Food" Option
December 18, 2021 @ 10:23am
I want to share some excellent news with you from New Brunswick!
Thanks in part to our efforts to call Premier Blaine Higgs to account – and by the grace of God – he has reversed an unconscionable policy that would have allowed grocery stores to prevent unvaccinated people from entering their premises to buy food.
Campaign Life Coalition supporters sent over 2,200 email and phone messages to MPs and MLAs as a result of our call to action on Monday.
We spoke out, and the government listened!
New Brunswick made the announcement in a news release yesterday, December 17th.
They announced: "An option allowing stores that sell groceries to ask patrons 12 and over for proof of vaccination, instead of implementing distancing requirements, is being removed from the province's mandatory order."
They also admitted, indirectly, that they had wrongly given the impression it is OK to deny food to unvaccinated people. They stated: "The original intention was to give stores a choice, and that those choosing the proof-of-vaccination option would offer delivery or curbside pickup; it was never the intention for anyone to believe they could not access groceries."
In actual fact, the Higgs government had convinced many unvaccinated New Brunswickers that they would be denied groceries and put in a life-threatening position because of their conscientious objection to the abortion-tainted COVID vaccine. The government never explicitly instructed grocery stores to provide a delivery or curbside pickup option to unvaccinated patrons who would be denied access. If that had been the government's "intention", it was never expressed to the public.
It is clear that Premier Higgs now realizes he must walk back his discriminatory policy and try to repair the political damage his government has brought on itself.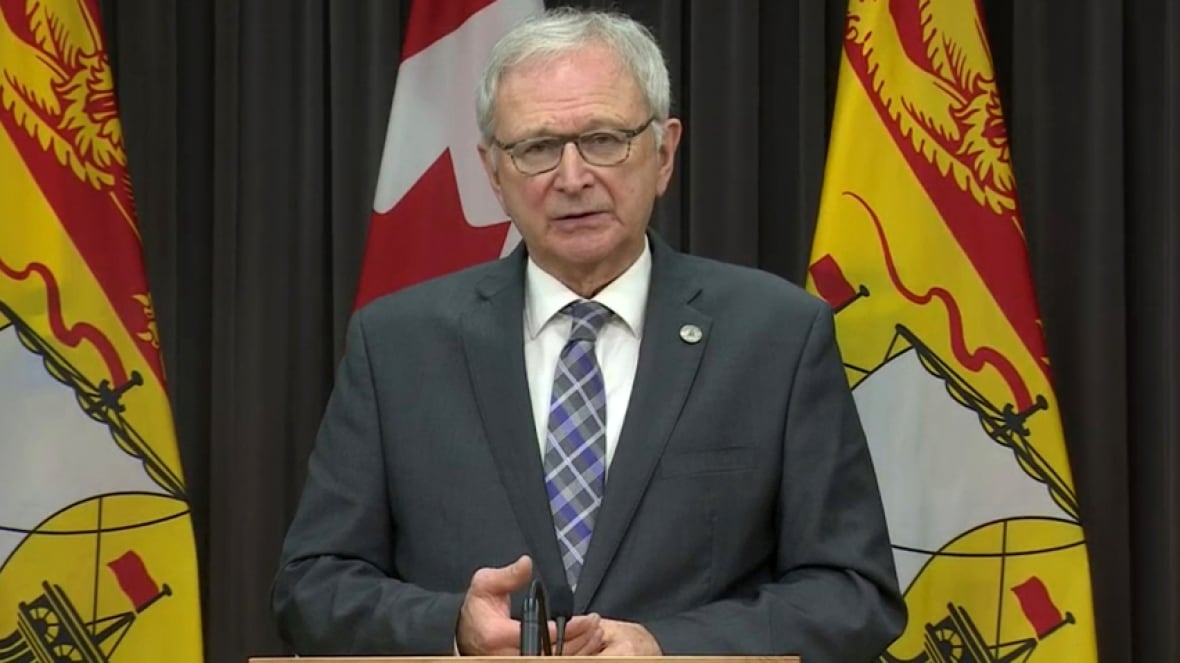 It was very unwise to play the part of a tyrant, trampling on the rights of 133,000 unvaccinated citizens.
In response to this change of policy and "change of heart", we are also glad to report that the Fredericton Boyce Farmers' Market has announced that it will resume admitting unvaccinated customers.
The spirit of Christmas has prevailed over the spirit of tyranny in New Brunswick – at least in this one important battle!
While we won the fight for food, the war is far from over. Vaccine apartheid and medical tyranny still casts a dark shadow over New Brunswick and the entire nation. We must continue striving to secure freedom of conscience and religion.
Please consider sending an Action Alert Email today to call on our leaders to end discriminatory vaccine mandates all across Canada.
"I can do all things through Christ who strengthens me." – Philippians 4:13.
Yours for Life, Family, and Freedom,

David Cooke
National Campaigns Manager
Campaign Life Coalition
P.S. You can write your MP and MLA to urge them to end lockdowns and vaccine mandates here: https://www.votervoice.net/CALIFE/Campaigns/86935/Respond
P.P.S. If you haven't already done so, please also sign our petition against liberty-destroying vaccine passports, by clicking here: https://www.campaignlifecoalition.com/petition/id/50
Comments