Newfoundland taxpayers forced to prop up failing abortion mill
July 27, 2022 @ 2:09pm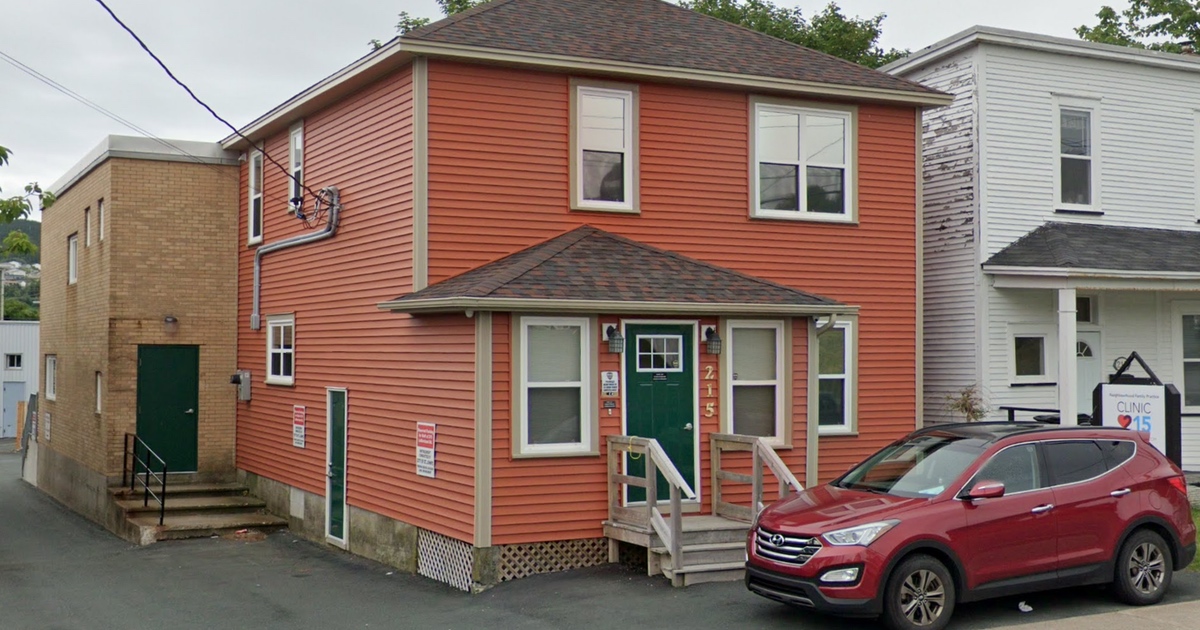 Athena Health Centre in St. John's, Newfoundland. Credit: Google Maps
August 24, 2022 update: Campaign Life Coalition submitted a Freedom of Information request to the province's Department of Health and Community Services, asking for release of the information regarding the amount of money given to the Athena Health Centre four times a year. Please read our report about this at the following link: $1M blood money: Newfoundland Govt.'s bailout of failing abortion mill
July 27, 2022 (Campaign Life Coalition) – The Covid-19 pandemic has been hard on businesses, especially small businesses. Measures were put in place to try and help these businesses, but even then, some simply were not able to keep their doors open. Many were forced to close.
In the midst of these economic struggles, however, one business seems to have been granted special treatment. That is the Athena Health Centre in St. John's which performs more than 90% of abortions in Newfoundland and Labrador. Blaming the lack of "unplanned sexual activity" due to the pandemic, owner, Rolanda Ryan, states that her for-profit business has gone down. She was struggling to keep her doors open, even with the government support that had been offered to small businesses.
Ryan, however, appears to be a special, exclusive business owner in the eyes of the government. She commits abortions, and even if people do not want or need them, her clinic doors must remain open. As a result, she was able to convince the government of Andrew Furey to give her, as reported by CBC last week, "a lump-sum of money four times a year."
Other businesses certainly did not receive this same treatment. Why? Because Ryan practically admits to blackmailing the government with her threat that if she were to close her abortion mill, pregnant mothers would overrun the nearby hospital that commits abortions, taking up valuable space in hospital beds and operating rooms. "I was frantically writing email after email to the government explaining the situation we were in and saying, 'Does the hospital have the capacity to take these patients,'" she told CBC. "To redirect hundreds of people to the hospital would have significant impacts," she threatened.
Of course, the flaw in Ryan's logic is that when pregnant women don't have easy access to facilities that kill their children, many of them instead choose life for their babies. It's for this very reason that pro-life advocates campaign for the closure of abortion mills so that more mothers will choose life for their preborn children. And, when abortion mills are closed, hospitals that commit abortions are not suddenly overwhelmed. Consider Clinic 554 in Fredericton, New Brunswick. Despite pressure, provincial funding was not granted to this clinic, as they are a private clinic, and the building has now been sold. While some abortions are still being committed at this mill, the winding down of the business has not caused the hospitals in New Brunswick to suddenly become overwhelmed as a result.
The government, unfortunately, caved to Ryan's fearmongering. In the face of Ryan's threat to close her baby-killing mill, the government decided, beginning April 1, to send her quarterly block funding. Ryan's mill will now receive an unknown amount of money four times a year, propping up her failing business.
It seems no coincidence that this funding change came into effect on April 1, the day commonly celebrated as April fools' day. The government along with provincial taxpayers have been "had" by Ryan who invented a sob story to convince the government to prop up her failing and morally repugnant business. The joke is that now, no matter how incompetently Ryan runs her abortion mill, or how low the demand for abortion drops, taxpayers will continue to line her pockets.
It's incomprehensible why Ryan's failing abortion business should receive special treatment from the government while thousands of other ordinary business owners who are also struggling have received no such quarterly bailout.
The truth is that the privately run for-profit abortion business should not be entitled to special treatment. This bail-out is unjust and unfair. It needs to end now. The Athena Health Centre needs to stop getting a free ride on the taxpayer dime. The joke has gone too far.
Take Action: Sign Campaign Life Coalition's petition to Premier Furey and his health minister, Tom Osborne, asking them to end the taxpayer bail-out for the abortion mill Athena Health Centre. Tap here to sign.
Comments