40 Days For Life fall campaign - pray and fast to end abortion
September 28, 2017
The 40 Days for Life Fall Campaign began this week - Wednesday, September 27.
Tens of thousands of people will be gathering in prayer and fasting in front of hundreds of abortion facilities around the world, all united in one common cause: To Pray For An End To Abortion for forty consecutive days.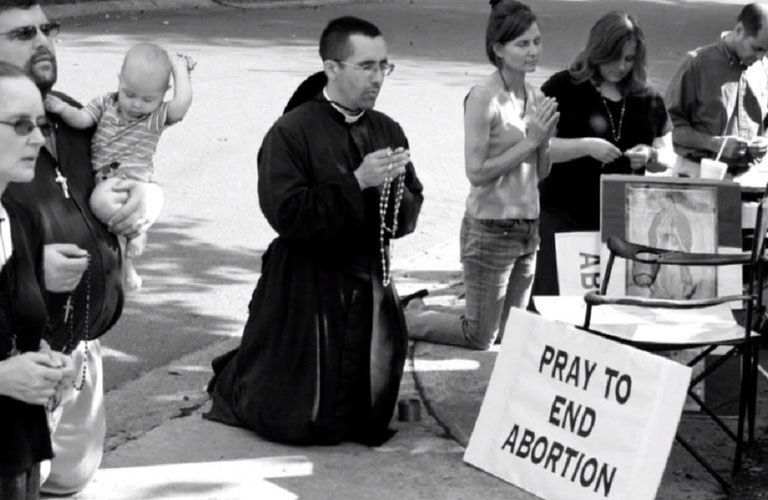 In the majority of locations, this prayer presence at the local abortion facility will be 24/7 throughout the 40 day campaign. Volunteers also fast throughout the forty days in reparation for the sin of abortion, and to ask God to heal our land.

Across Canada, 15 cities are taking part in this life-saving effort. For complete information, you can click on the name of any of the cities in the list below to be taken to the local 40 Days for Life website.

Prayer volunteers will peacefully gather on public property, in front of abortion centres, praying for the babies to be saved from death, for the closure of the abortion facility, for the conversion and healing of the mothers who go through with the heart-rending procedure, for the conversion of the staff and doctors, and for healing for all those affected by the violence of abortion.

Will you join a 40 Days For Life campaign near you?

We are hearing back from several cities that many time slots on their vigil calendar are still empty. A few church communities and groups have signed up to "adopt" a day for their vigil, but more are needed to provide 24/7 prayer coverage.

Please go to the local 40 Days for Life website for your city and sign up as a vigil volunteer (click on name of city, below) :
| | | |
| --- | --- | --- |
| 01. Calgary, AB | 02. Edmonton, AB | 03. Kitchener, ON |
| 04. London, ON | 05. Mississauga, ON | 06. Montreal, QC |
| 07. Oakville, ON | 08. Oshawa, ON | 09. Ottawa, ON |
| 10. Prince George, BC | 11. Thunder Bay, ON | 12. Toronto, ON |
| 13. Victoria, BC | 14. Windsor, ON | 15. Winnipeg, MB |
Once you're logged in, pick a date and time on the vigil calendar and you're all set to go. Once again, these local prayer and fasting vigils started today - September 27th, and run through November 5th.
If you have any questions, please get in touch with the local 40 Days for Life organizing committee.

Thanks, and God bless!